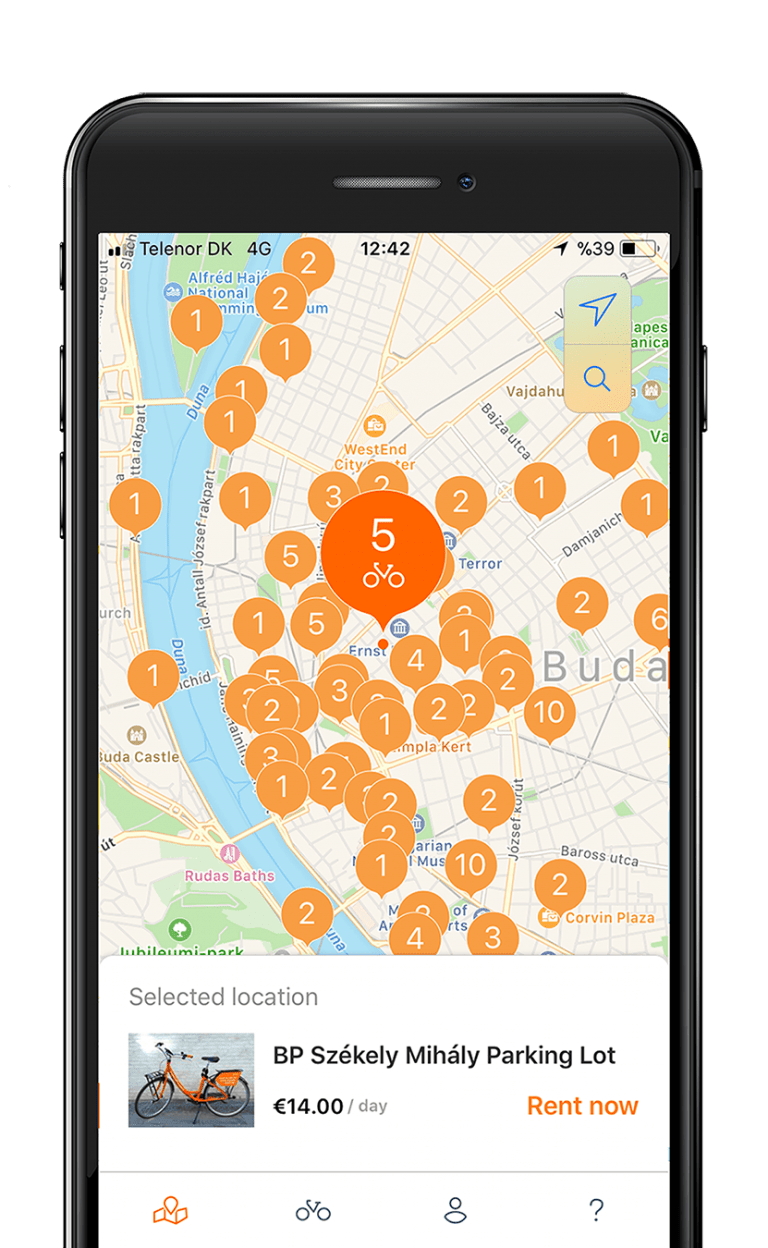 Budapest bike-share membership
The best damn bike-share service
Budapest has ever seen.
Membership plans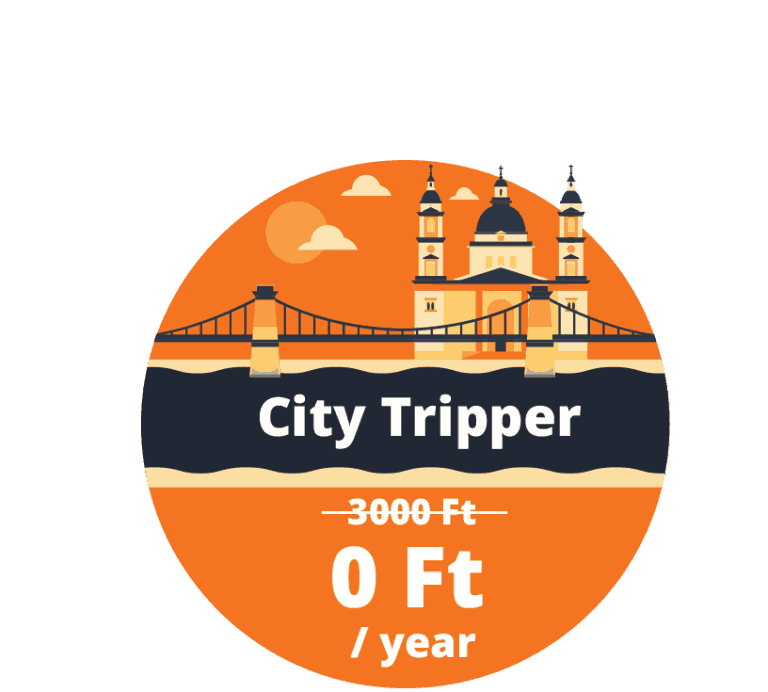 30min – 230 Ft
12hr – 1,570 Ft
24hr – 1,850 Ft
Return to pick-up location – FREE
Flex drop-off locations – 1500 Ft
Register now and pay 0 FT for your first year.
(limited offer)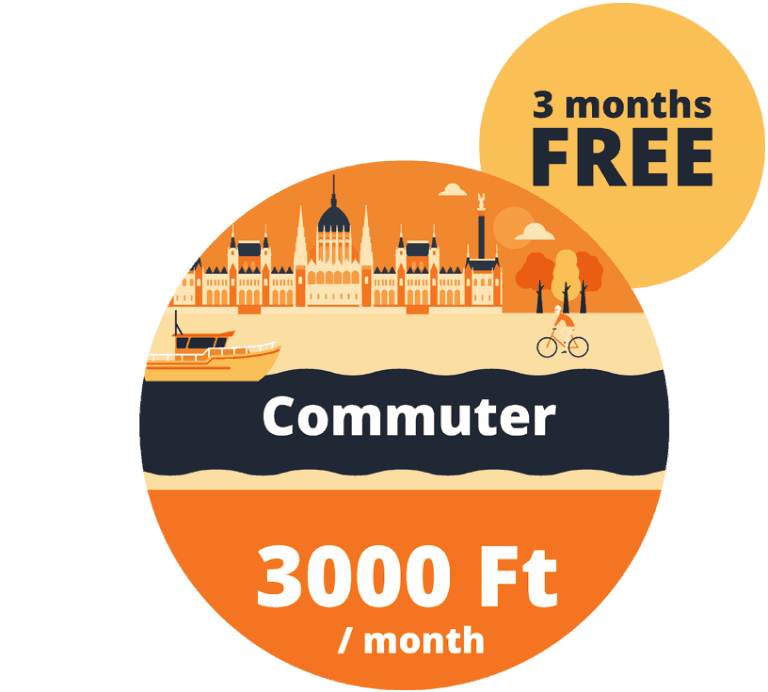 30min – 110 Ft
12hr – 755 Ft
24hr – 890 Ft
Return to pick-up location – FREE
Flex drop-off locations – 1500 Ft
Register now and pay nothing for your 3 months and then 3000 Ft/mo.
(limited offer)
Sign up now
to get the special offer on local memberships
Features

Keep your bike
Take the bike right to your destination, lock it, and it'll still be waiting for you after your work/party/sexcapade. Longer period rentals mean you don't need to always look for a station.

50+ locations in Budapest
Check out the Budapest map. You might not have seen us yet, but our shiny Donkey Bikes are everywhere. You'll always have a convenient solution for pick-up or drop-off all around the city.

40+ cities around the world
A membership gives you similar benefits in Berlin, Amsterdam, Copenhagen, Barcelona, Vienna… there's a lot of them. We're ready for your vaycay cycling needs.
FAQ
How do I sign up?
Right now we have a special offer for pre-registration. The bike-share memberships will be officially launched in October. Sign up on the form below to benefit from the pre-launch offer.
When the membership feature is officially launched you will receive a special code to sign up at the reduced price in the Donkey Republic app. Check out the app already to get a head start – on iOS and Android.
Do I need to live in Budapest?
Not really. Budapest memberships are available for Hungarian residents. You will need to have a valid Hungarian payment card to qualify for purchase.
We will launch memberships in more cities in the coming months so stay tuned.
Can I drop the bike anywhere?
Almost. Returning to your pick-up location is always free, while Flex Drop-off at alternative locations available in the app costs 150 Ft. We've made it relatively cheap to keep the bike longer so you can return to the same location e.g. after work.
Why? Relocation of bikes around the city is the most expensive part of running a bike-share service, and many systems around the world have failed because they underestimated that expense. Our aim is to keep our rental cost low and only make riders pay for relocation if they use it. We don't aim to make a profit off that relocation fee, just to cover our expenses. We expect that over time we will be able to reduce that fee as the system becomes more efficient.
Can I cancel my membership? Do I get a refund?
You can cancel at anytime and your membership will end immediately. We don't give partial refunds for the remaining time in your current billing period.
You can also choose to pay for the Commuter Membership yearly at a discounted rate and the same applies. Unless we have screwed up big time we don't issue partial refunds for remaining time after you cancel.
Are the rental prices the same everywhere?
The listed rental prices are the standard Budapest Membership prices available in nearly all locations in Budapest. Select locations may have a higher or lower price. The prices are subject to change, but the plan is that it will get cheaper over time. We will give you plenty of warning if prices are going up.
You get a similar cheap rate in all Donkey Republic cities around the world. That rate is based on the particular city's standard price, which is usually pretty similar to Budapest.
Am I insured?
As a member you are insured for bike-theft while the bike is under your care. You are not insured for damage you inflict on the bike, harm to yourself or 3rd party harm. Read more about the coverage of the bike-theft insurance.
Take care of your Donkey. This is bike-sharing.
How do I change plans?
To change plans you can cancel your plan at any time and purchase the other plan. Note that you will not receive a refund for any remaining time left in a billing period.
@donkey_republic on Instagram