As you may have discovered, Copenhagen is made up of four 'broer' (bridges) and they're called Østerbro in the east, Nørrebro in the north, Vesterbro in the west and Amagerbro, which is in the south of Copenhagen.
All these areas are very distinct and have very different meanings to people from Copenhagen. Where you live can say a lot about who you are (or who you're not).  That being said, Copenhagen has seen the same shortage in cheap(er) housing, so these days people pretty much live where they can find a bed, which also means that you sometimes end up in areas that aren't really you.
This was how I felt when I moved into my boyfriend's flat in Østerbro. This area is known for its many prams and for pretty much nothing being open after 12pm. I've now lived there for two years, and while I still secretly take pleasure in making fun of the area and always talking about getting away, I've actually grown to quite love this area of Copenhagen, which is not at all boring and where you can actually quite easily get a drink after 12pm.
This Sunday, I decided to go for a little bike ride, to show you why this area is actually quite cool and definitely worth a visit!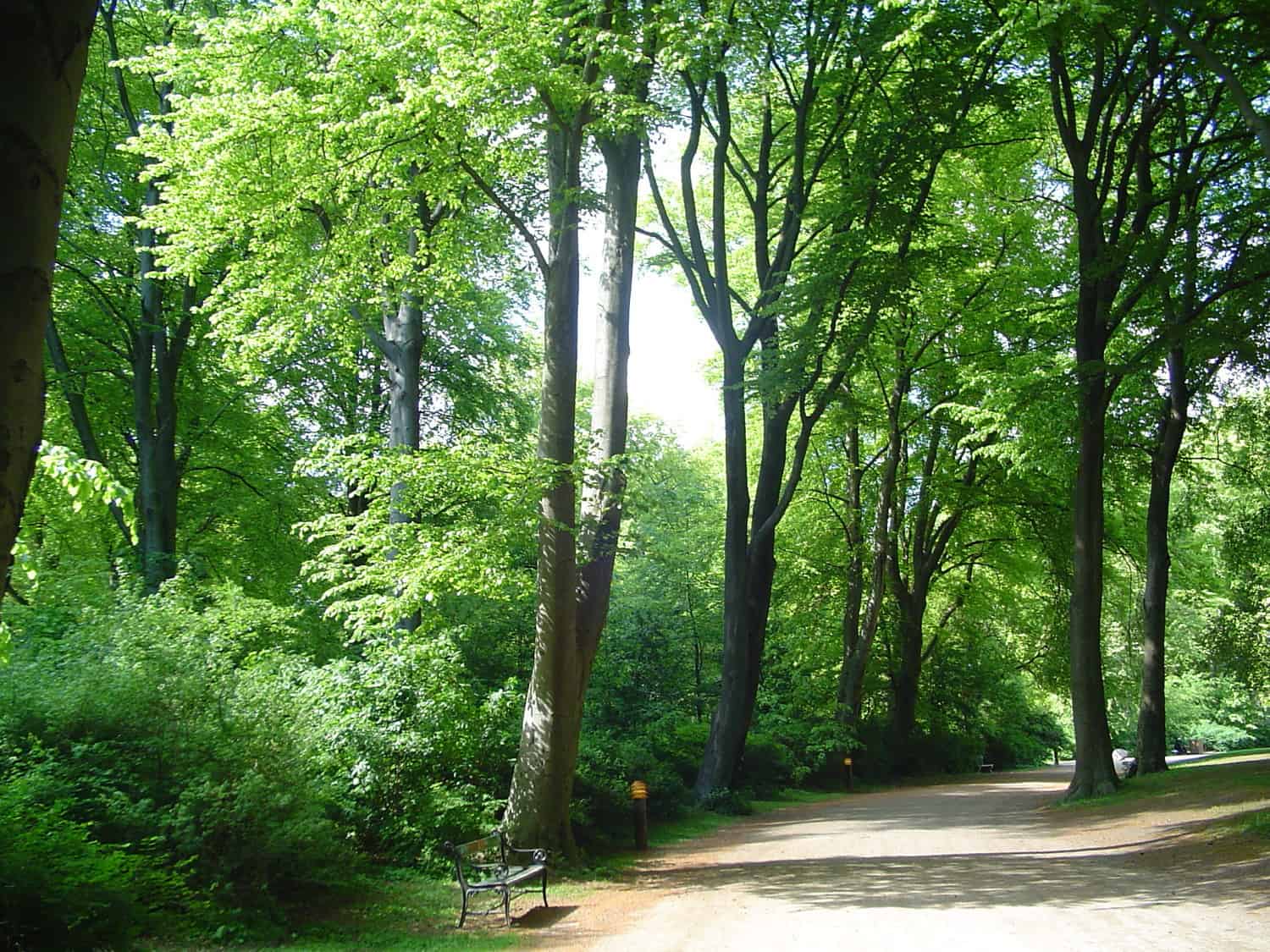 Fælledparken: Fælledparken is probably the most relaxed and natural of the parks in Copenhagen. It's open 24/7 and you can do pretty much whatever you want here. This makes it less pretty than most of the other parks you find in Copenhagen, but it also makes it a lot easier 'to use'. Here you can bbq, play sports and there are the most amazing playgrounds for kids (and adults, trust me). On a Sunday you'll find a small coffee station at pretty much any corner of the park, which is neat. The park surrounds the national football stadium, which is also used for the local team, so if you think there's suddenly a lot of people here, it might be because there's a game on.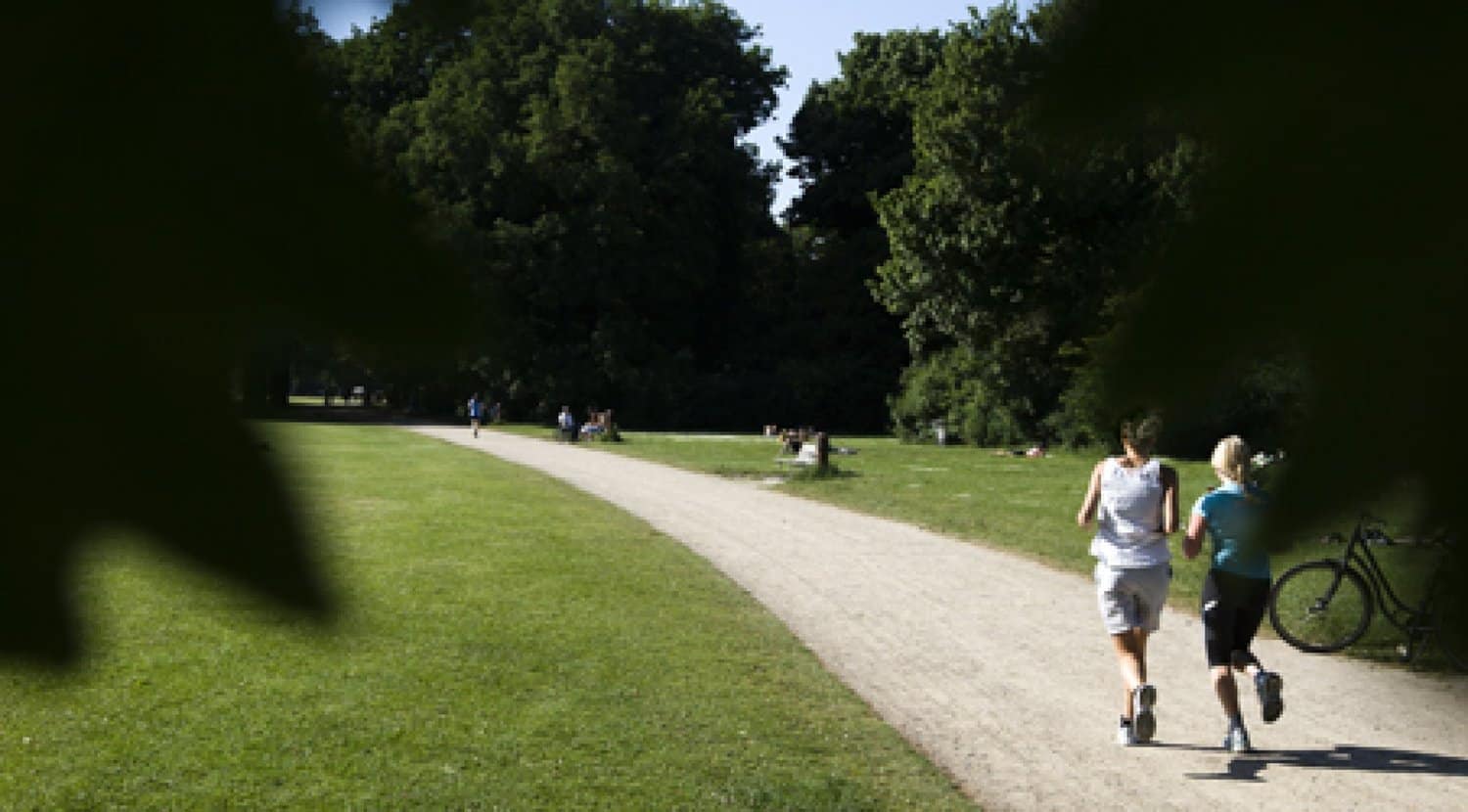 Where Helle T lives: One of the really cool things about Denmark in general, is the general chill factor you'll find here.  One really cool benefit coming from this is the fact that our prime ministers rarely live in the house made available to them, instead they stay in their own house. And the previous prime minister of Denmark, Helle Thorning-Schmidt actually lives less than five minutes from my house. And on top, she lives in one of my favorite streets in Copenhagen (and where I'll definitely move to when I win the lottery).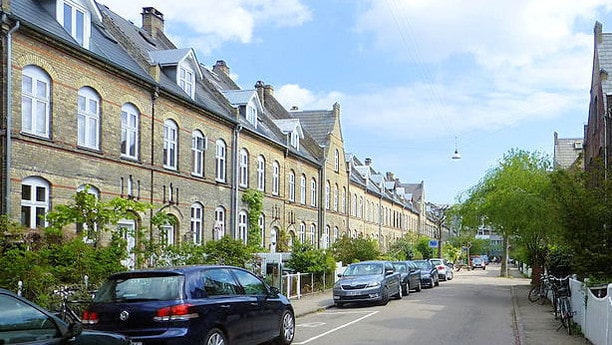 You can easily find her address online if you're curious (though it pretty much looks like all the other houses their). The general neighbourhood in itself though is so cute.
Bopa Plads: Looking for a great place to have a solid and cheap breakfast? Look no further. From Monday to Friday Café Bopa has a very decent breakfast buffet at only 49DKK. The café is cute inside out and if the sun's out there's an amazing outdoor area. You can also indulge in a game of petanque, though you'll probably have to bring your own balls.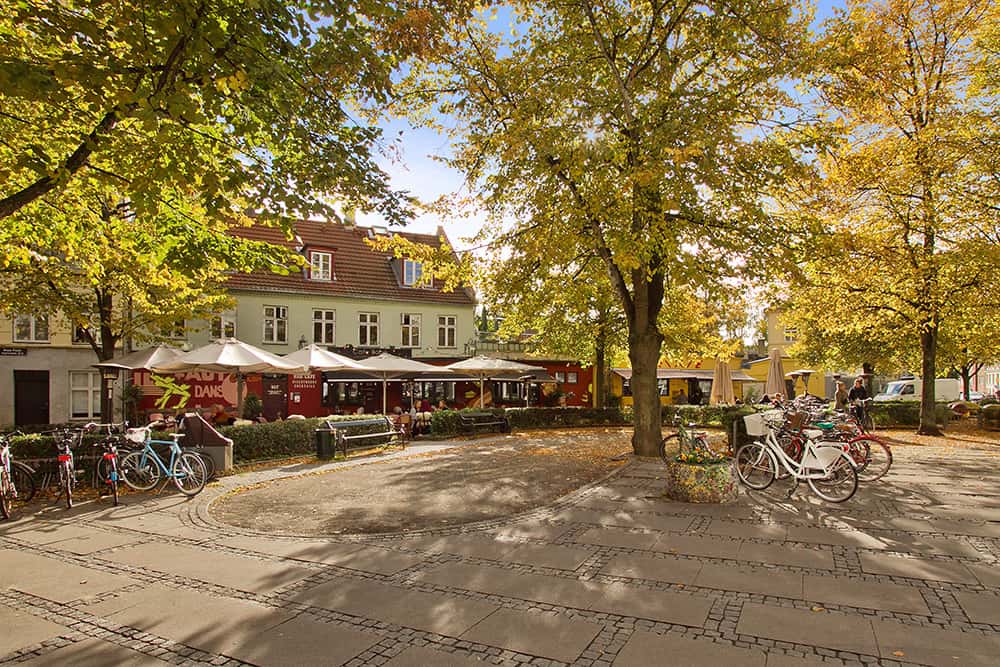 And as you can see, there's plenty of space to leave your bike while you indulge in cappuccinos and scrambled eggs.
Svanemøllen strand: If you're from The West Coast, Miami, Southern Europe or pretty much anywhere with a beach, you might not be so impressed with this little sandy stretch. But let me tell you – this place is absolutely incredible when you live in the city. Set up by the borough of Copenhagen, this beach is absolutely packed with people every time the sun is out. To me, it's incredible that we can be in the city and at the beach at the same time.
When it's too cold to be in a bikini, my boyfriend and I often pack up our dinner and go here to eat it, just to enjoy the fresh air and nice view. It takes about five minutes by bike from Svanemøllen, so it's really not far.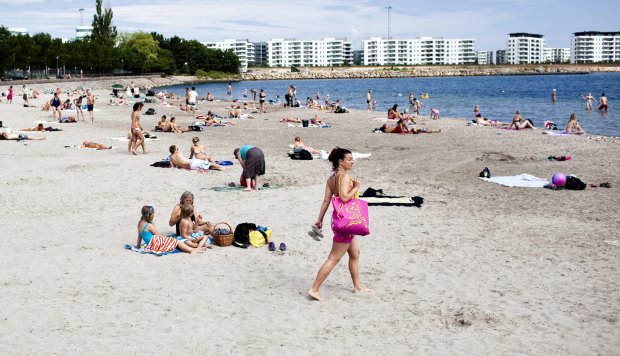 Søernes ølbar: (Beer bar by the lakes): Ok, I'll be honest. I didn't have a beer on Sunday, only coffee. But as I was going by this place, I had to put it on the list. Besides from the pretty much perfect location by the lakes, this place has so many different kinds of beer, it's really cool and especially for a beer loving country such as Denmark. This is not the place I would recommend for a crazy party, but more like the place you go late afternoon or early evening and enjoy some real quality beer.