It's that time of the year when the whole world gathers in sunny[ish] Barcelona to discuss all things mobile!  
I don't know about you, but I'll definitely have a hard time splitting my time between the congress and visiting the city. It would be a shame to stay in the beautiful Catalan capital without some city exploration, wouldn't it? Well, here are 5 useful mobile apps for the tech-savvy explorer in us all, Mobile World Congress 2017 edition:  
Sidekix – to navigate the city during Mobile World Congress 2017
Before every trip I make to a city I'd like to explore, I promise myself I'll plan the hell out of my time there to make the most of it. And then I never do. Instead, I end up roaming the streets without really knowing what I could discover around me and which way is the best to go. That's why an app like Sidekix is perfect for my lazy ass, and probably your busy selves as well. Because it helps you get from A to B via the most interesting route. That means that it filters popular attractions, eateries, clubs or whatever you're interested in on your way and helps you explore more of what the city has to offer.
You'll probably not have enough time to go full on tourist in Barcelona during Mobile World Congress, so an app like Sidekix comes in handy when you're going somewhere and could spare an hour for exploration. In Barcelona, the routes feature usually offers only a few popular spots, but then there's the other thing I love about this app: the Explore this area feature. It shows you loads of both interesting and helpful things (like pharmacies and ATM's) around and constantly updates the map as you go. One caveat, though: that means you need internet connection to get the best out of this app.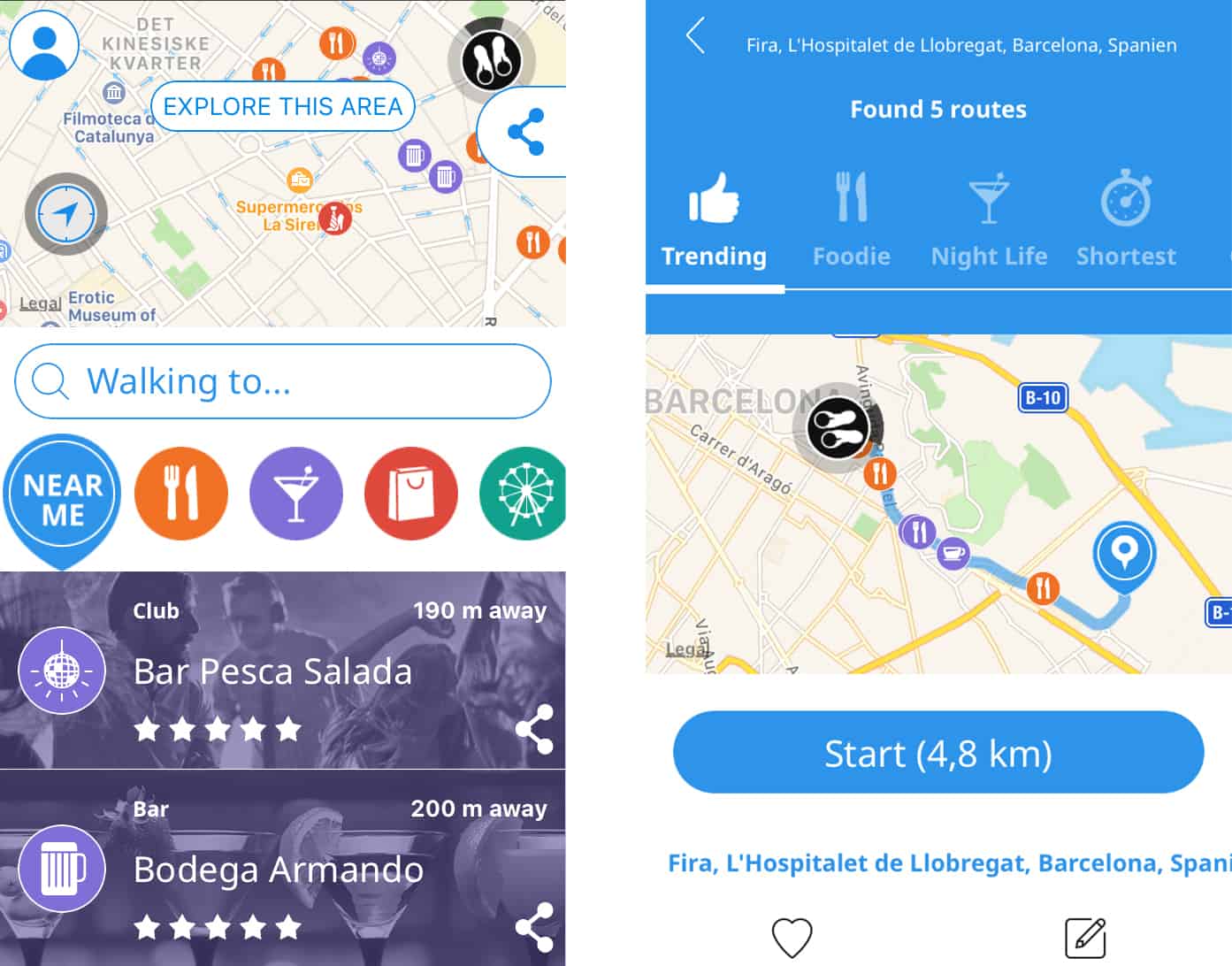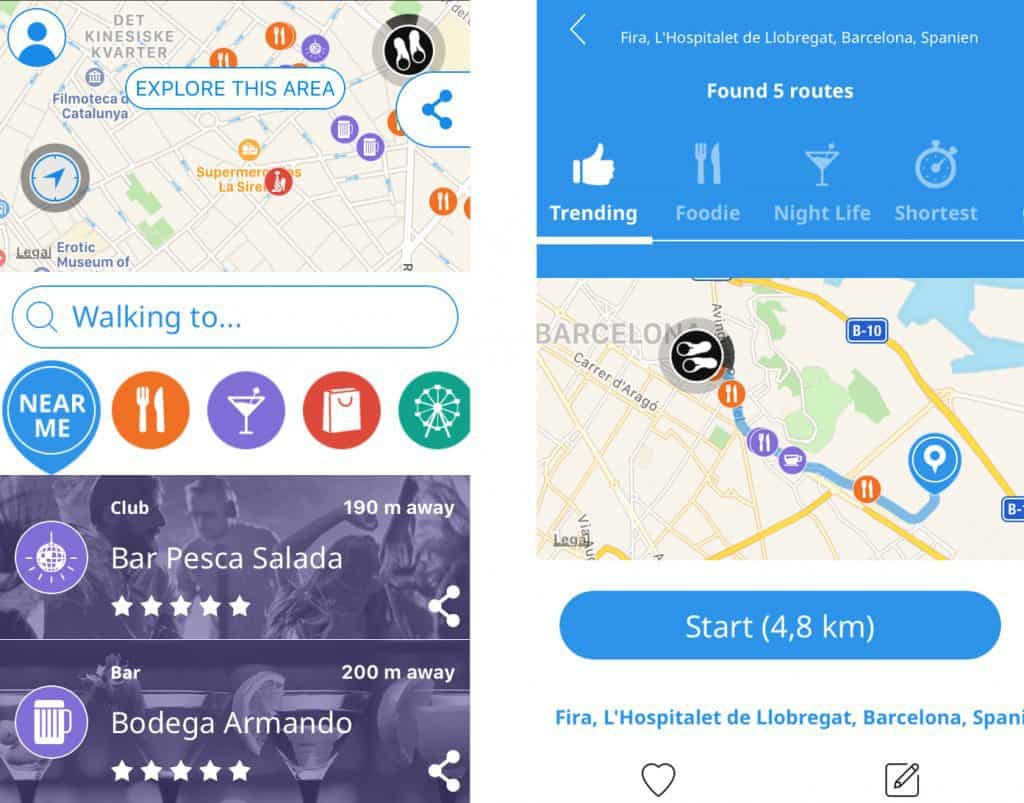 All Events in City – to get to, yeah, all those events
Even if this app doesn't have the hippest name out there, I think it's gonna prove super useful during your stay in Barcelona. There will be a looot going on at Mobile World Congress 2017, and after a day full of tech talks and some high-stakes networking, you surely need some time off. That's when you'll want to check All Events in City for anything from open mic evenings, to opera shows and techno parties. They even list a bunch of off-venue, MWC-related events happening during the evenings. But those will probably not keep you away from all that networking.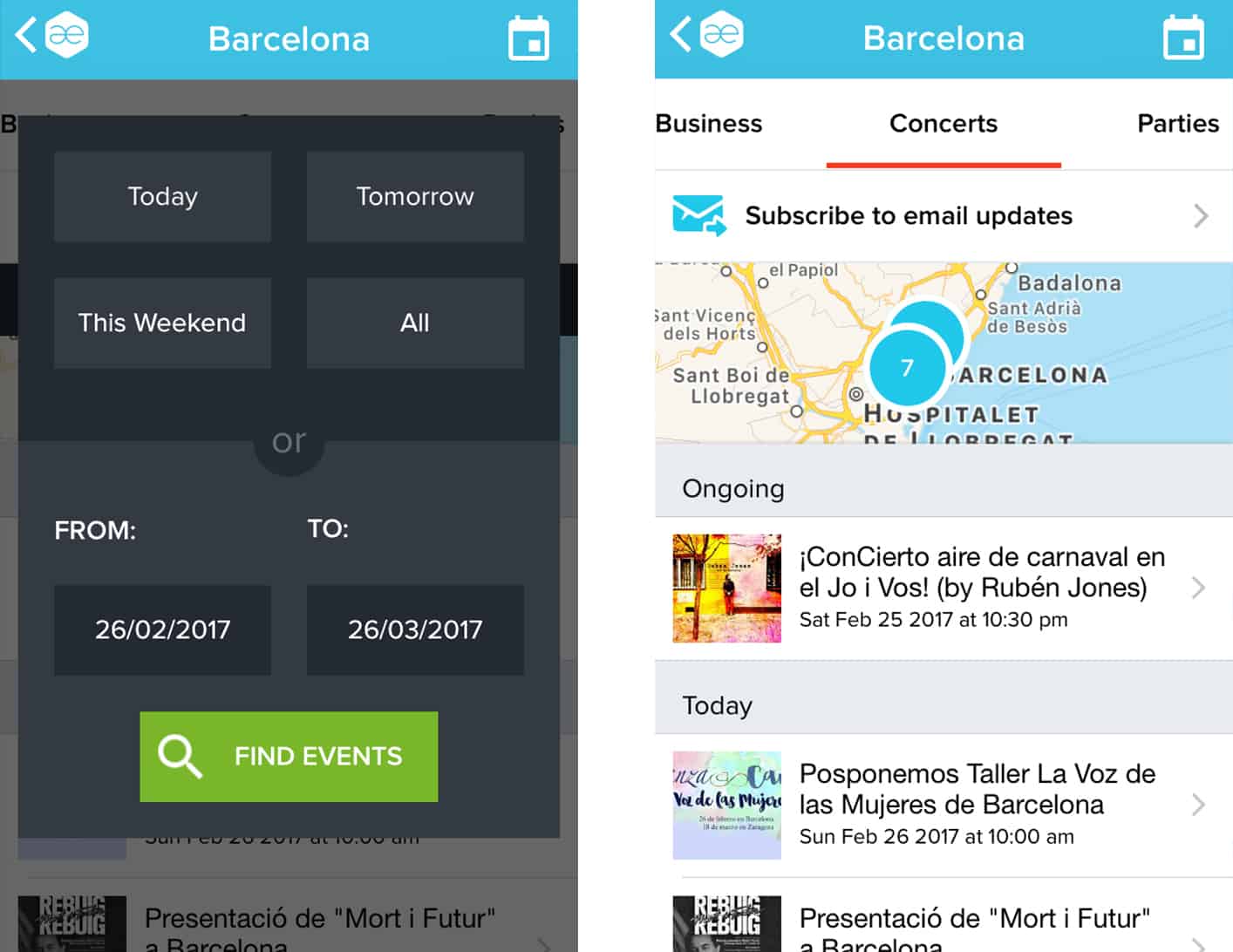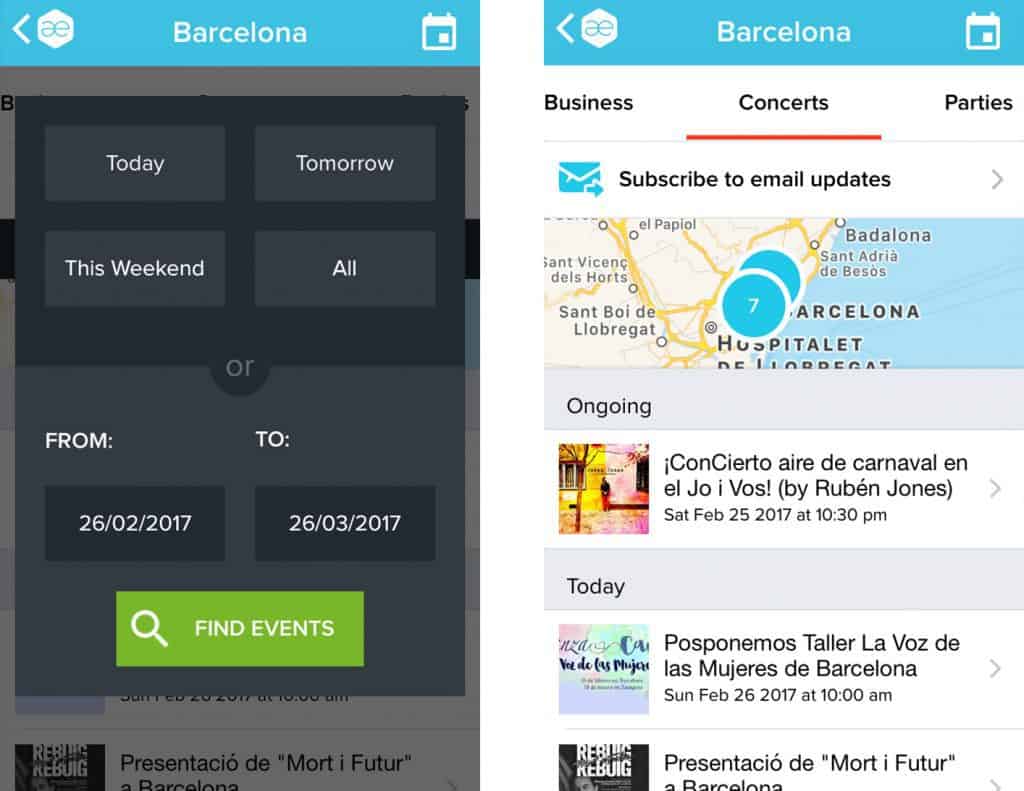 Cool Cousin – to get real-time travel tips from real people
With so much buzz surrounding this app these days, I can't wait to finally use it in Barcelona. Cool Cousin is not just another travel recommendation app that helps you discover a city through a local's eyes. It actually let's you chat with those locals. They've just started in Barcelona (and the app is only available for iOS at the moment), but you can already connect to a few cool people to get their personal tips from around the city. My cousins so far are a DJ, a painter and a CEO. I can ask them for help if I get lost trying to find that place that makes the perfect brunch of if I want to track down where all the hip entrepreneurs hang out on a Wednesday afternoon. How cool is that?!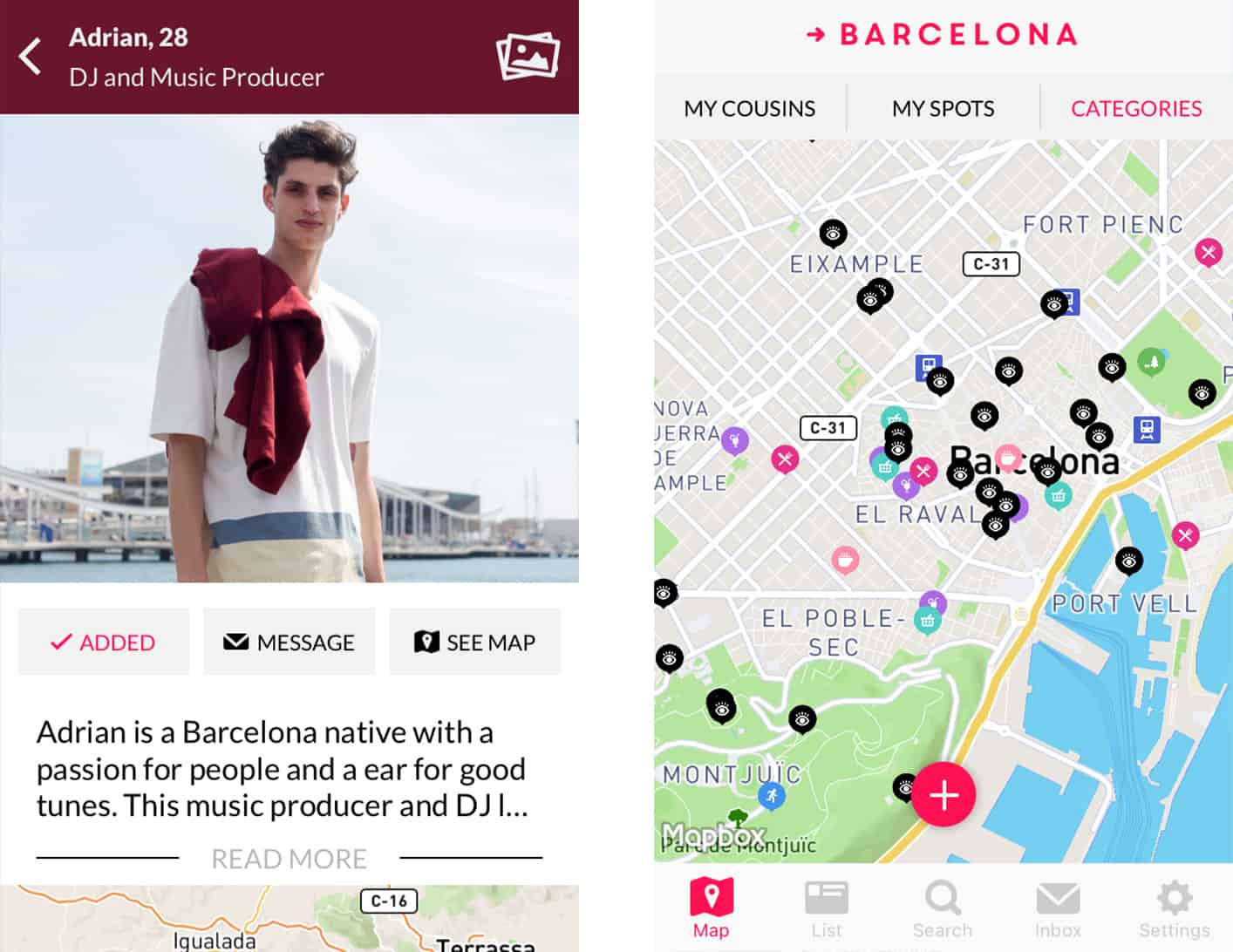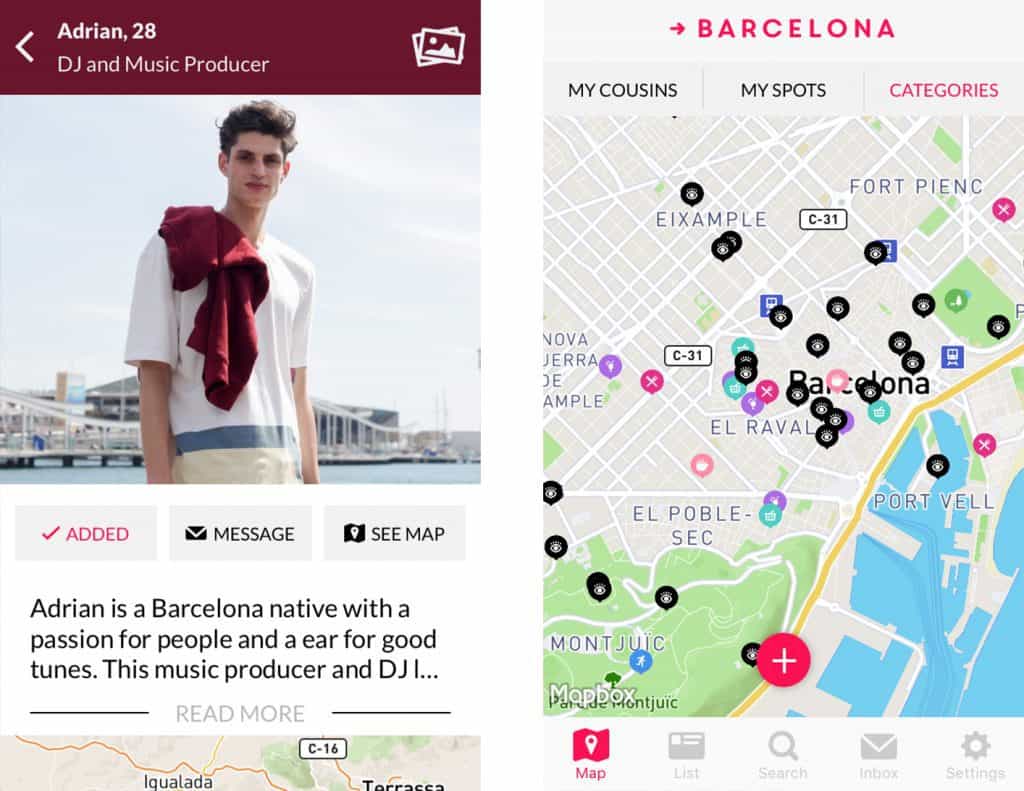 Café Wifi – to still get some work done
Even if you're out and about, exploring the city, sooner or later you'll end up in a cafe, in front of your computer, replying to a monster email or finishing up a business presentation. After all, you didn't book your trip to Mobile World Congress 2017 thinking you'd spend the whole time sipping mojitos downtown, right?
When that adrenaline rush from seeing your manager's email address on the phone screen kicks in, use Café Wifi to find the nearest places with wi fi connection. It's cool because it lets users rate the and review the bars they check in, so you know if the atmosphere is nice or they have enough power outlets.
Available for iOS

Donkey Republic – to get around like a true promoter of the mobile world
So you're into mobility, technology and innovation, right? Then it makes total sense that, while you're in Barcelona for the Mobile World Congress this year, you download the Donkey Republic app, find a bicycle in you, unlock it with your phone and get around the city on two wheels. Cycling is by far the fastest, easiest and greenest way to get around in Barcelona. Donkey Republic has plenty of pickup locations in the city, bikes are available 24/7 and it's completely self-service. Plus, for the entire duration of the Mobile World Congress 2017 you can get your bike 15% cheaper by using the MWC2017 discount code when you make your booking in the app.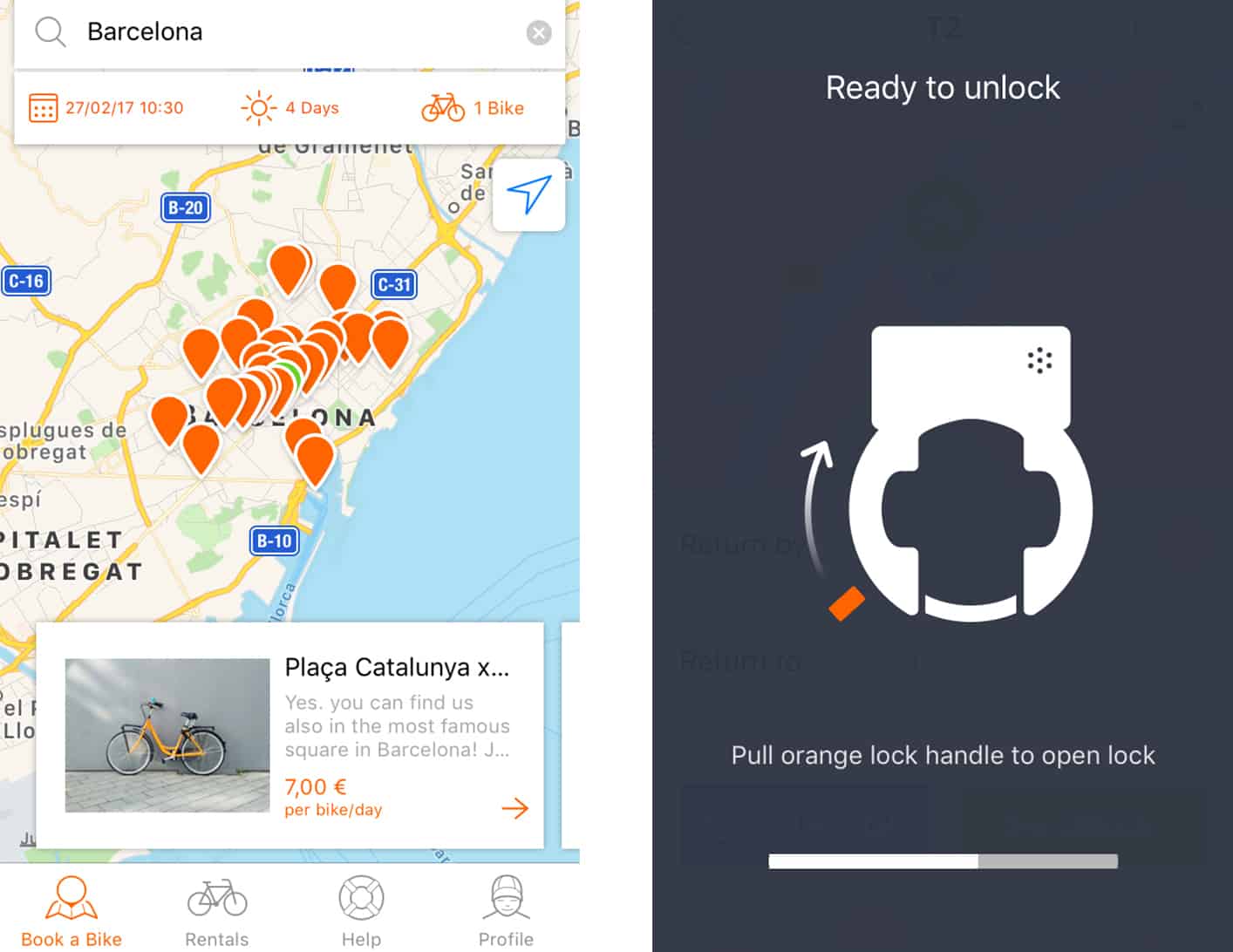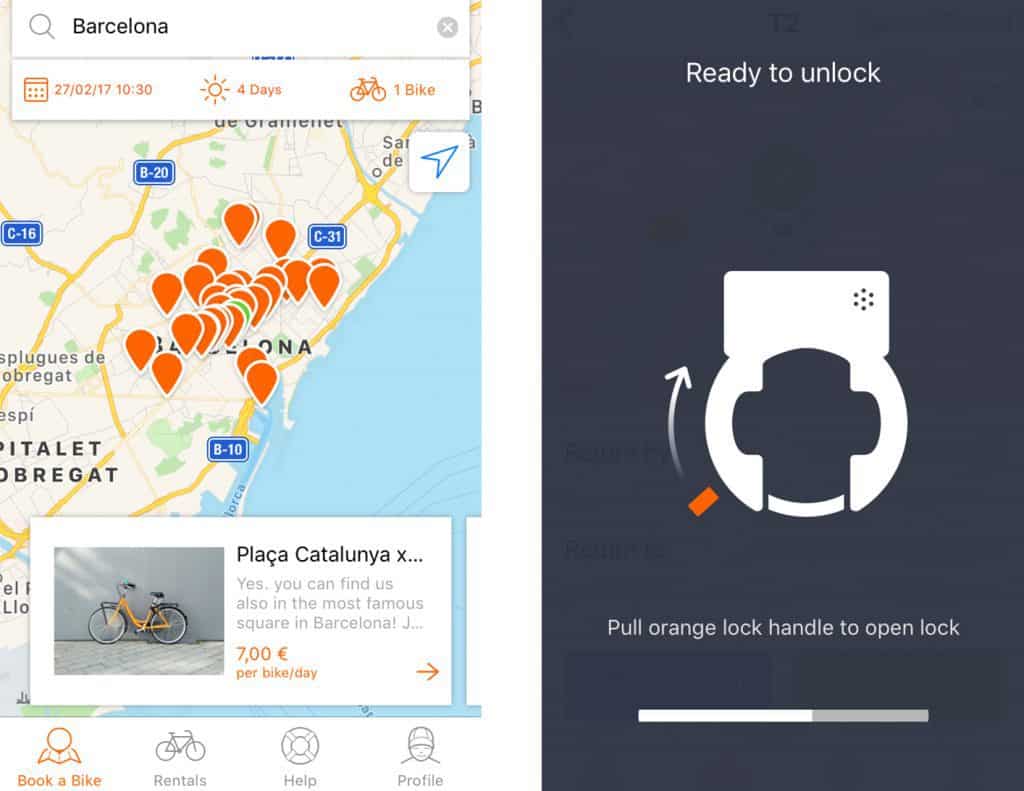 That's my list. Of course these are not the only mobile apps I'll use while in Barcelona, but they are definitely gonna make my city exploration so much easier. And since we're on this topic, will anyone explain to me why I still don't have Catalan on my Google Translate iOS app? Renoi!