Let's be honest about something: Barcelona is jam-packed and crazy most of the time, which makes it vibrant and exciting, but also a bit tiring. Still, with a little bit of help, you can easily find hidden oases of nature, peace and quiet – they're everywhere, just like the bikes! As a proof, I made this one-day Barcelona green bike tour through several of the city's nature pockets, which will turn you into the most zen traveller in the Catalan capital.
Be warned, there is a bit of uphill cycling included in this route, and all the biking accounts for between 1 1/2 and 2 hours of the green bike tour day. However, I believe there's something really rewarding in pushing your limits a little bit when, at the end of the ride, you get to fill your tired lungs with fresh air and gaze at the city unfolding at your feet. So here it comes:
Open the bike route in your Google Maps app
From Plaça Espanya, you can rent a Donkey bike on your phone and head towards the Montjuïc hill, to start in force. As you pedal and gradually lose your breath, just think of the amazing view over the harbour you'll have once you reach the top.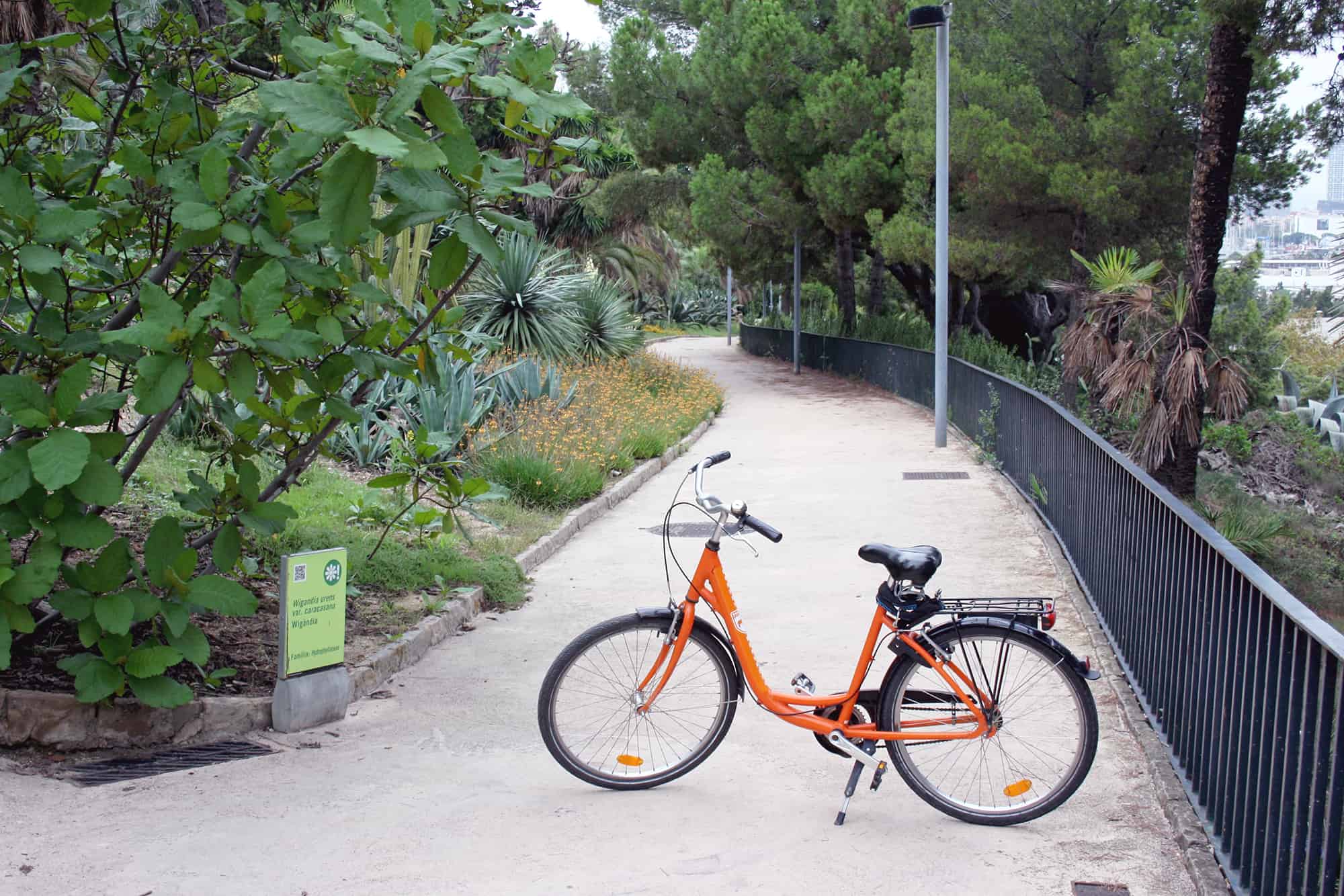 Jardins de Joan Brossa
Named after a famed Catalan artist whose creations can be found all over the city, this part collection of gardens, part forest can be a good starting point for the exploration of the Montjuïc area. If you happen to be here on a summer Sunday, you might actually want to stick around for Brunch in The Park, a popular gathering for youngsters and families alike, with uplifting electronic music, children laughter and lots of good Spanish food.
If, from the gardens, you ride around the fortress of Castell de Montjuïc, you'll get to a dead end that couldn't be livelier. Barcelona's most famous secret restaurant is here. On weekends, people come to La Caseta Del Migdia for the amazing view, their one dish menu or a picnic, and some funky beats echoing between the trees – or, if they're lucky, some cool live band. Take your time, this is one of the best places you can find to chill out in Barcelona.
This is one of the largest parks in Barcelona, with more than 1300 Mediterranean plant species from different areas in the world. It's right next to La Caseta Del Migdia, so you could basically walk there if you wanted to. Again, take your time, because after this you'll have a good 30-minute ride to venture into.
Jardins del Turó del Putxet
Another hidden gem of this metropolis' natural beauties, Jardins del Turó del Putxet is a collection of gardens on different levels, resting quietly on one side of the Putxet hill. Yes, you heard that right – another hill. This part of the ride is not as steep, though. Also, you're welcome to make as many breaks as you feel like it. There's quite a few other pocket-sized parks spread along the way, like Parc de Joan Miró, Turó parc or Parc de Monterols. Once you finally get to Jardins del Turó del Putxet, you're pretty high up above the city, and the amazing view you get makes up for all the pain and sweat – I promise!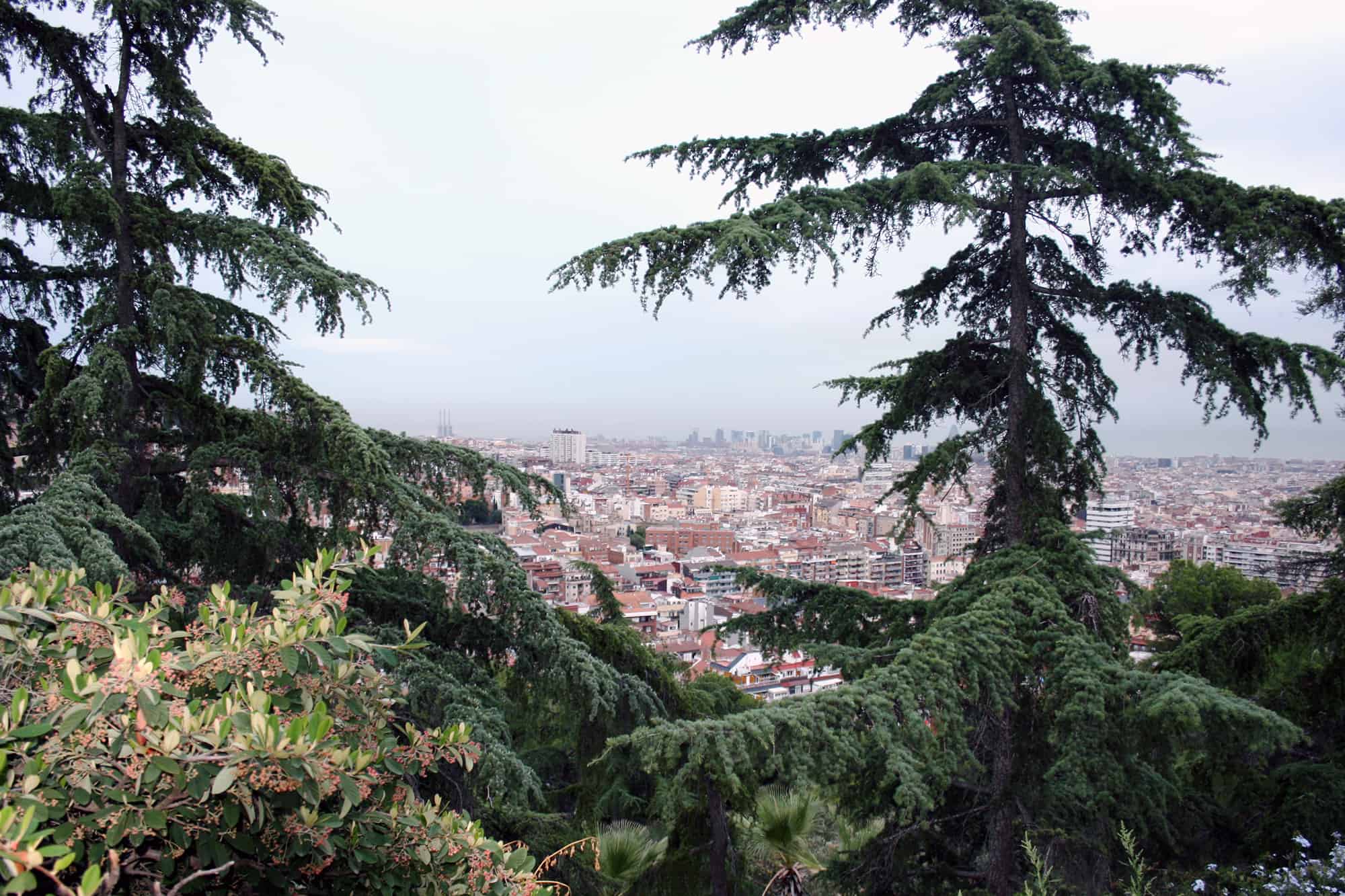 Parc de la Ciutadella
As you're pedalling down from Putxet, through the narrow streets of the Gracia neighbourhood and then the large boulevards of Eixample, you'll think that it couldn't get better than this. But then it does! You get to Barcelona's most famous park, Parc de la Ciutadella. Today, this is practically the largest green oasis in Barcelona's city centre. It's so big, you'll definitely need your bike to make sure you discover all its secrets, such as: the waterfall, the lake, the music kiosk, the plant house, the glass house, the mammoth, or the castle. Lots of locals and tourists alike hang out here in the afternoon, have picnics, play games, jog or bike.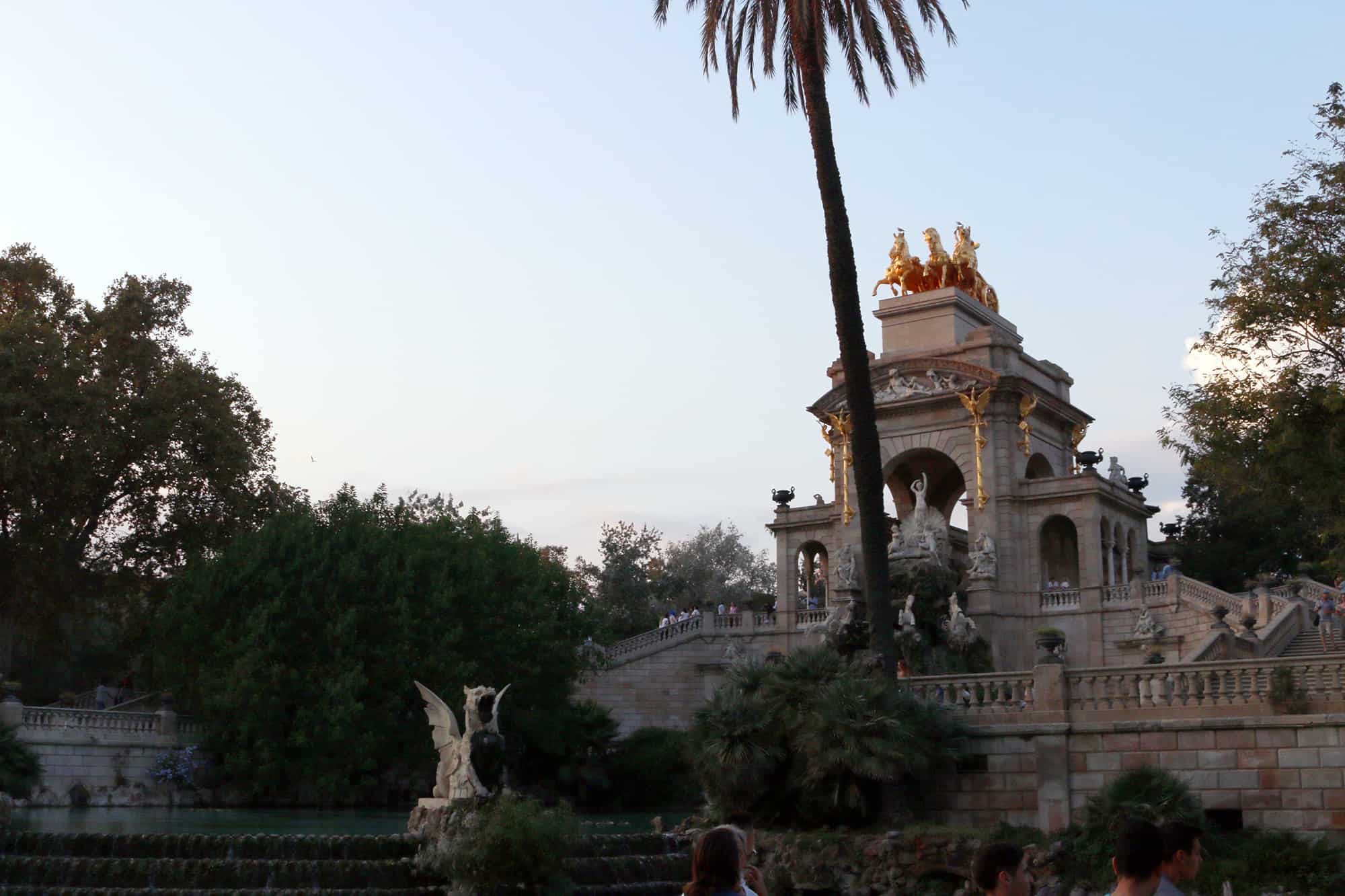 Platja de la Mar Bella
After such a long journey, you deserve to lay on the beach with a cocktail under your nose, and watch the sunset. If you wanna really cool off, go for a swim as well! Ahem, skinny-dipping is allowed on this beach, just so you know.
---
That's it. I mean, that's definitely not it – Barcelona has so many more hidden natural treasures! But now it's your turn to create your own exploration on two wheels, and your personalised Barcelona green bike tour. When you do, don't forget to share the discoveries 🙂