Bike to work - employee benefits
We are a Copenhagen-born bike-share company, ready to help you engage and support your employees with our plug and play bike to work scheme. Our digital system gives you a flexible solution that you can easily integrate into your employee benefits program.
What is in it for you?
Flexible
We offer flexible solutions, tailored to your needs. Unlimited amount of 1h memberships, the possibility to create a hub in front of your offices, help with the communication and promotion of your bike to work benefit.
Sustainable
By promoting biking to work, you support an effective and sustainable way of commuting to work and to meetings. We also take pride in our bikes' 4-year lifecycle, so you will be partnering with the most sustainable mobility solution.
Affordable
We think everyone should have access to cycling. 1-year contract, fixed price, invoiced on a monthly or quarterly basis. Our bike to work solutions fit any team size from 50+ employees.
Great value
Less sick days. Apart from keeping your employees active and healthy, cycling to work improves creativity and productivity too. Don't believe us? Take a look at the science-backed benefits of cycling.
Better than a fruit basket - why would your employees bike to work?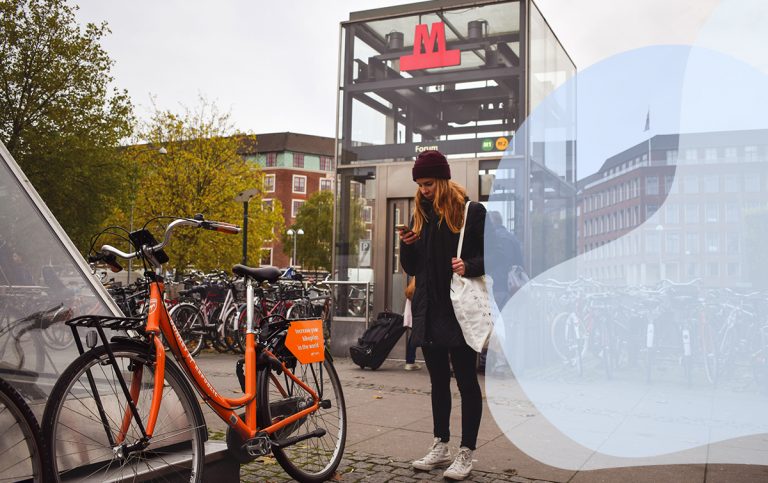 Flexible commute and transportation
Bike-sharing is easy to combine with public transport and provides an effective solution for reaching a last-minute meeting across town.
Using a bike-share replaces a second bike at a train station, a car, a taxi or an unpredictable bus schedule. Our riders also turn to Donkey Bikes when their own bike is undergoing repairs and when the weather or their plans suddenly change and they need a quick ride.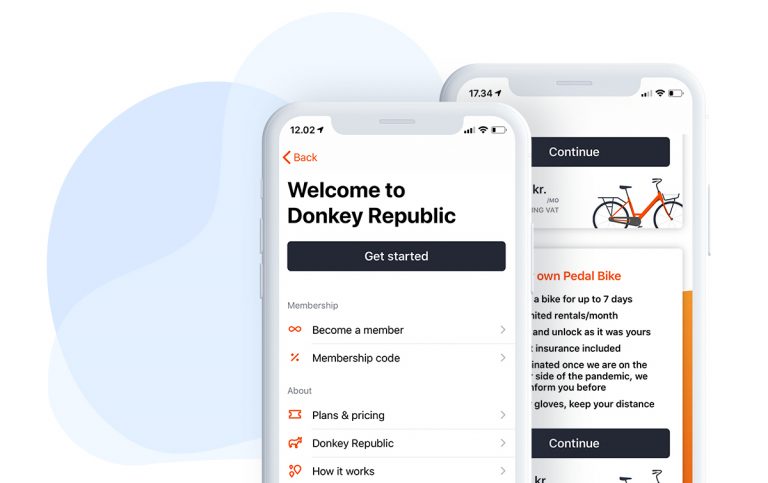 A user-friendly app
The Donkey Republic app is the key to our bikes, therefore it is beautifully designed and continuously improved with the rider in mind. Renting, unlocking and locking all happens through the app.
We made it easy for your employees to benefit from your corporate membership, all they will need to do is sign up with their work e-mail address and they are ready to bike to work.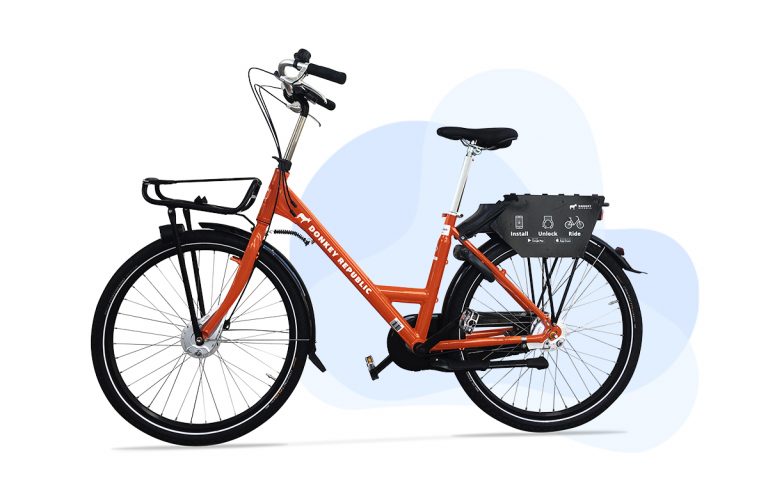 A fleet of comfortable city bikes
Donkey Bikes are of great quality, Dutch-style bicycles. Comfortable to ride on, with air tires, at least 3 gears, lights in the front and the back, and of course two sets of breaks.
Our sturdy Donkey Bikes can serve for around 4 years in the sharing system, thanks to the high-quality components we choose for them.
Would you like to try it yourself?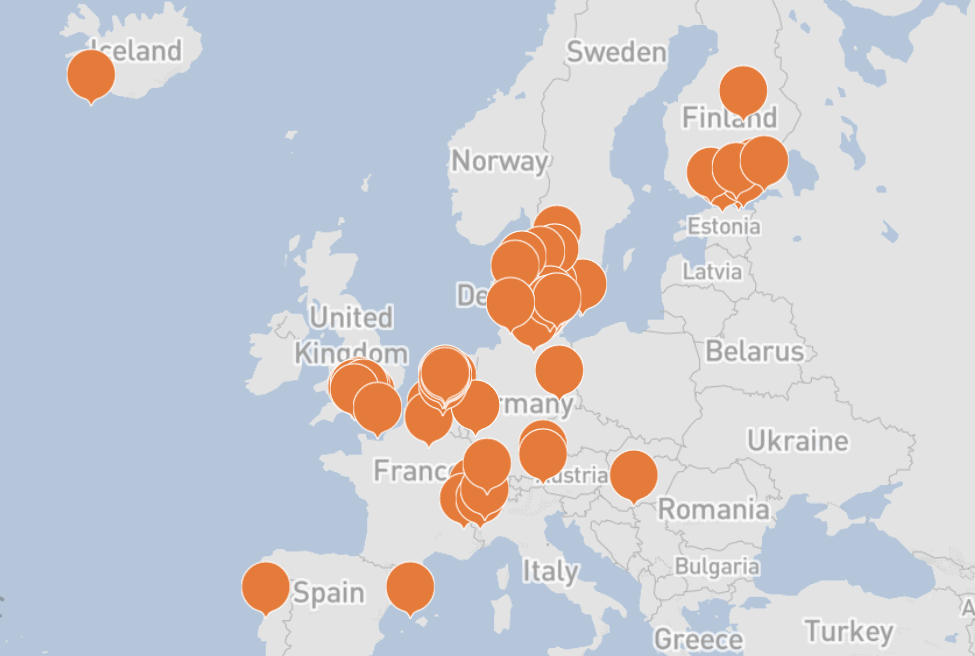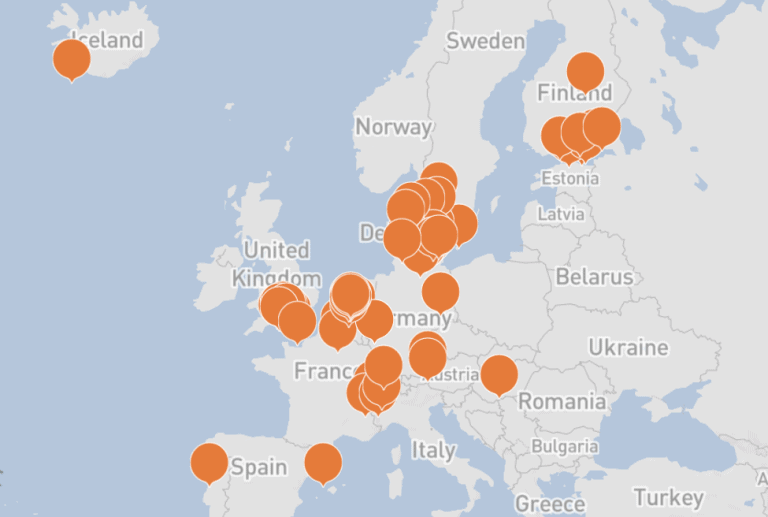 Donkeys across Europe
Do you have offices or clients across Europe?
Donkey Republic currently operates bikes in over 60 locations in 15 countries around Europe. Corporate subscription benefits are valid in all of our locations, so your employees can use their membership to bike to work in other cities and to ride on their holidays too.
Are you ready to put your team in the saddle?
We would love to hear from you. Send us a message and together we will create the best corporate subscription that fits your team.
Your sustainable journey
By investing in corporate Donkey Republic subscriptions, you will not only provide easy transportation and engage your employees, but you will also be joining our journey towards reaching results in two of the UN Sustainability Goals.