When I first came to Denmark, it hit me quite fast. You know, the realisation that people really bike here. Not some people, but pretty much every single one of them. In comparison, the only times I'd see bicycles in my hometown would have been when the mailman passed by.
During my first year in Copenhagen, I walked a lot. And as I was walking through the streets of the suburbs (that's where most of the newcomers live), I started to think that something was not right. Now, maybe it was just the swarm of people I'd see sliding on their bikes as moving ads for this new – for me – way of getting around, but suddenly it came to me that walking is so, uhm, slow.
So here I was, getting a city bike. And boy was that eye-opening! Just a quick first ride and I felt like this was exactly what had been missing from my life. However, that didn't last long.
Cycling might seem like a fun thing to do on sunny and windless days, but heavy rain can make it quite pitiful. And, of course, I had to pick the heaviest of rains. I woke up one hazy morning and, without bothering to look out the window, which was literally two steps away from my bed, I decided I was going to be a Dane that day. So I grabbed my bike and pedalled for 9.7 km to reach my college campus. By the time I got there I had wet clothes, a broken phone and a broken faith. I got to thinking, was it even worth it?
After that ghastly day, I kind of left my bike to gather dust in solitude while I started a committed relationship with the bus. I still used it on rare occasion, but the lack of proper attention brought it soon enough to a point beyond repair. Instead of buying a new one, I decided to bring my favourite mountain bike from Slovakia. And so, with a new pair of wheels came new excitement.
Organising bike trips outside the city has always been my thing. A day trip meant getting away from the crowds, enjoying the nature, discovering things on my own. This is what I knew cycling felt like: not the "crap, I should have taken the bus" feeling, but the "yeah, let's go for an adventure" one. Sure, it can still be cold and rainy even on such a trip, but somehow I feel differently about it. In my opinion, urban living can integrate cycling in more ways than as a solution to daily transportation. These sort of biking city breaks represent to me a way to feel like I'm on holiday – I don't have to make it anywhere at a certain time, I can leave all my worries behind, clear my head and just bike.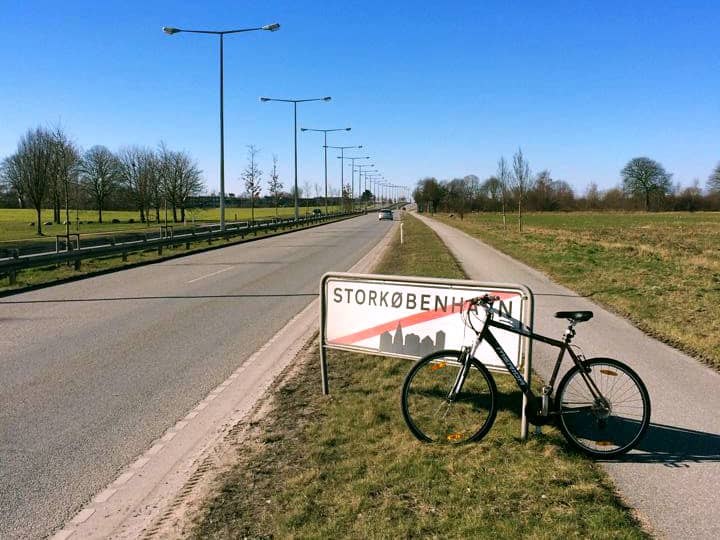 So yeah, even though I'm not an urban cycling enthusiast, I can share lots of tips on biking city breaks outside of Copenhagen. Here are some favourite routes of mine:
I hope this will inspire you to spice up your ride a bit next time you find yourself on a saddle. And if that happens to be in Copenhagen, now you know where to go as well. You're welcome.