The thrill of having a bike truly hits me when I go out for breakfast. For several reasons; the really good places are not near me, and neither are they near each other, so breakfast often means a bit of travel time (though on my bike, it's so swift). Also, when I wake up I'm often quite hungry, so I'd like to get to my meal pretty fast.
In Copenhagen, the huge brunch plate full of pretty much anything you can think of is seriously so last year. It's all about only picking your very favorite things. And of course this way your meal is much better suited for instagram (which can be a deal breaker to some). So today I'm introducing to you the very best morning places (and telling you where to go on your bike ride when you're done eating).
Wulff og Konstali: Unless you arrive when they open, expect a line. And this, despite the fact that this café is placed by Lergravsparken, which isn't hip, nor central, people are flocking here from all over the city. The food is great (especially the waffle) (no wait, everything is actually amazing), it's somewhat cheap and the atmosphere beats most. Search this place on Instagram and you'll know what I was referring to before.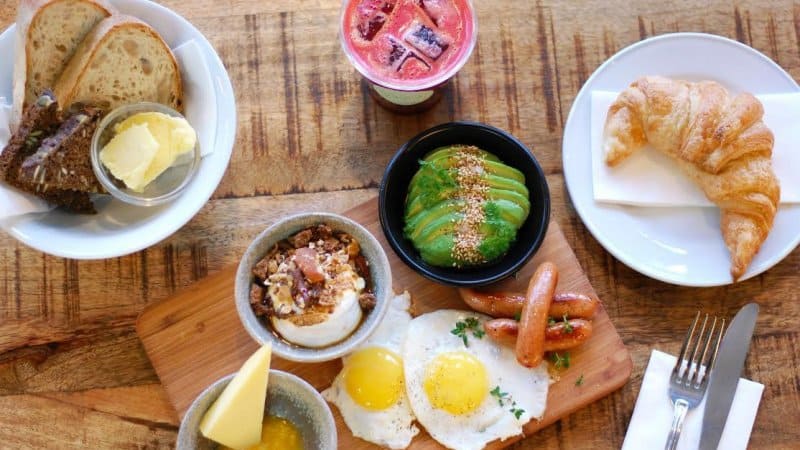 When you've finished your meal, work off the calories by taking your bike to Amager Strandpark, a long beach, less than five minutes from here. The fresh wind will do wonders  and if the weather is good enough, jump in the ocean!
Møller – Kaffe og Køkken: This place was started by a group of chefs who were sick of the fact that they couldn't find breakfast anywhere in the city after 12. Working late hours, they would often wake up late but still want breakfast. So they opened this place, where you can get breakfast until 4pm everyday. And boy do they know their breakfast.
Their homemade nutella is to die for and they serve their soft-boiled eggs in the cutest way possible (instagram-alarm, I know!). This is definitely a no-stress kind of place. Well, at least once you get to sit down, because you'll often find a line here.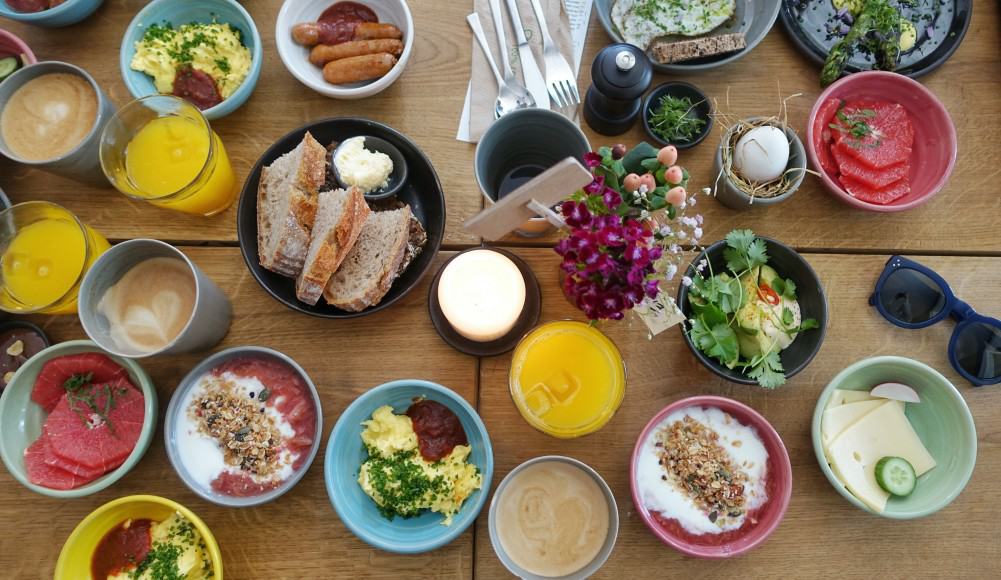 After the meal head to Assistens Kirkegaard. Search for famous Danes (H.C. Andersen is here), or enjoy a to-go coffee on the grass. Since the very existence of this cemetery, tradition has been that Copenhageners have enjoyed picnics and family outings here, so don't feel bad sitting down beside a grave and enjoy your drink. But of course, clean up before you leave.
Sokkelund: This is the exclusive one. Based in Frederiksberg (probably the richest part of the city), this café has the ultimate brunch plate. And this is actually a plate, but of the really good kind. You pay more, but it is sooo good. There's a reason why they've won best brunch place in town (voted for by the people). The food is of really high quality and you can taste that. Good idea to make a reservation if you plan to stop by on the weekend.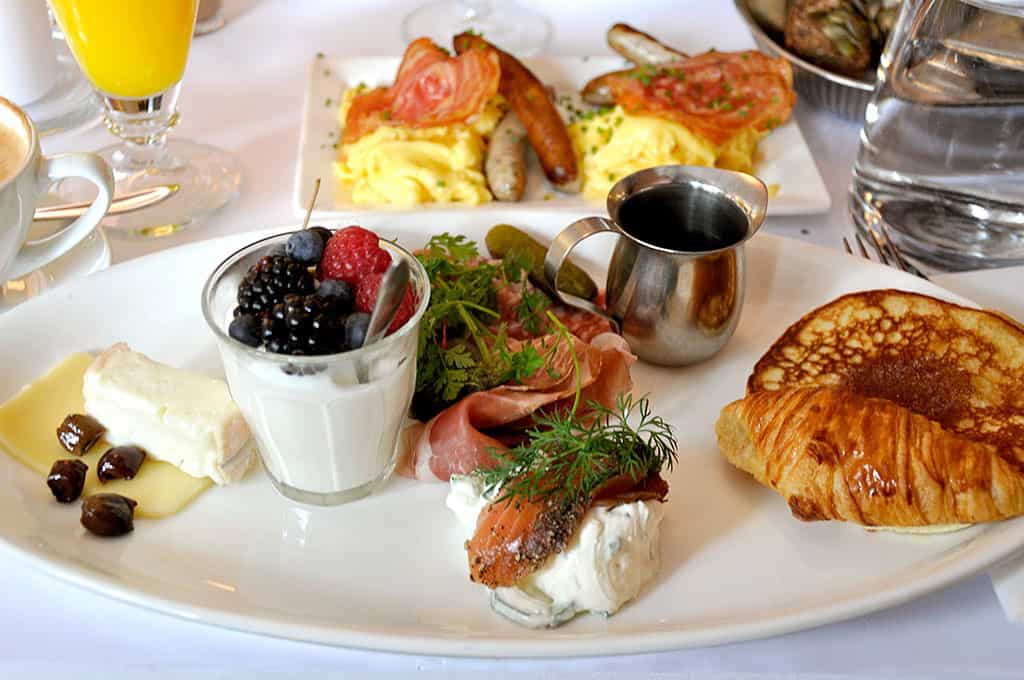 After this delicious meal, head to Frederiksberg Garden to see one of the most beautiful parks we have in Copenhagen. You can of course bring the bike, but do not bike on it while in the park- fines are given daily and happily.
If you're not up for a walk in the park, go down Gl. Kongevej. The street will take you to central Copenhagen, but you should have plenty of stops on the way, with the plentiful amount of cute shops available.
Mirabelle: This is the place to see and be seen. Can't pass by without seeing at least one blogger. When you get here, you'll understand why. The location, the vibe, the coffee. It all makes up for one hell of a nice place for breakfast.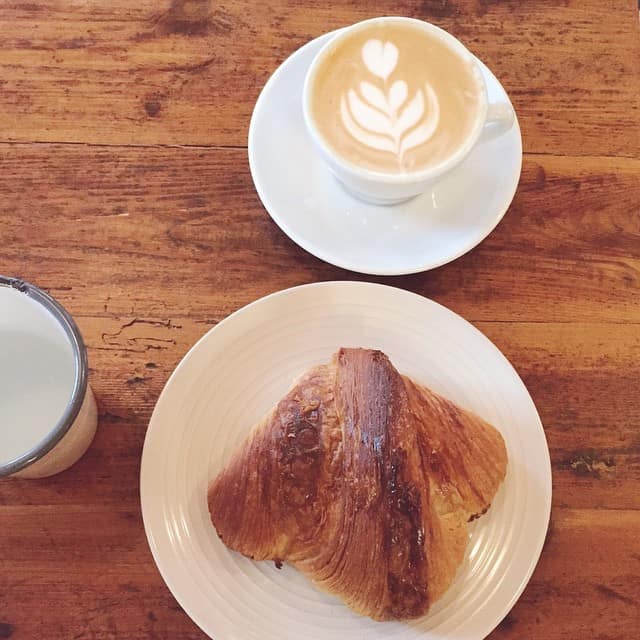 Known for it's croissants, that's the obvious choice. But spice it up with whatever else you might want, or just buy one more croissant if you're still hungry.
When you've had enough, or simply must get on with your day, head down Skt. Hans Gade to get to the lakes. Bike around them, or head on into town. If you're up for some shopping then Elmegade just across from this place has some of the best shops in Copenhagen.