While Denmark is generally a rather dark and rainy place during the winter season, it happens that sometimes we get a glimpse of a fresh Northern sun and a little bit of chill. These are the days when I love biking around Copenhagen the most, especially during pre-Christmas season, although some of my friends think I'm crazy. Guys, all you really need is a decent pair of gloves, a hat and, let's say, three layers of clothing under your windproof jacket, and you're good to go!
Why in a hundred years would I go riding my bike in the freezing cold? Well, first of all, for some reason, the chill biting my nose makes me feel alive (what is life without a little suffering, huh?). Second, that feeling after a long ride when you finally enter a warm and hyggelig cafe, one of the inexhaustible number of cozy cafes in town, and take your first sip of hot cocoa. Hallelujah!
However, the main reason for sticking my nose outside usually is to take my bike for a Julemarked (Danish for Christmas market) adventure. Oh yes! We may not be as good at Christmas markets as Germany (let's be honest, no one can be…), but you cannot miss it here. So let me take you on a little tour right now and make sure you have the best Christmassy visit in Copenhagen.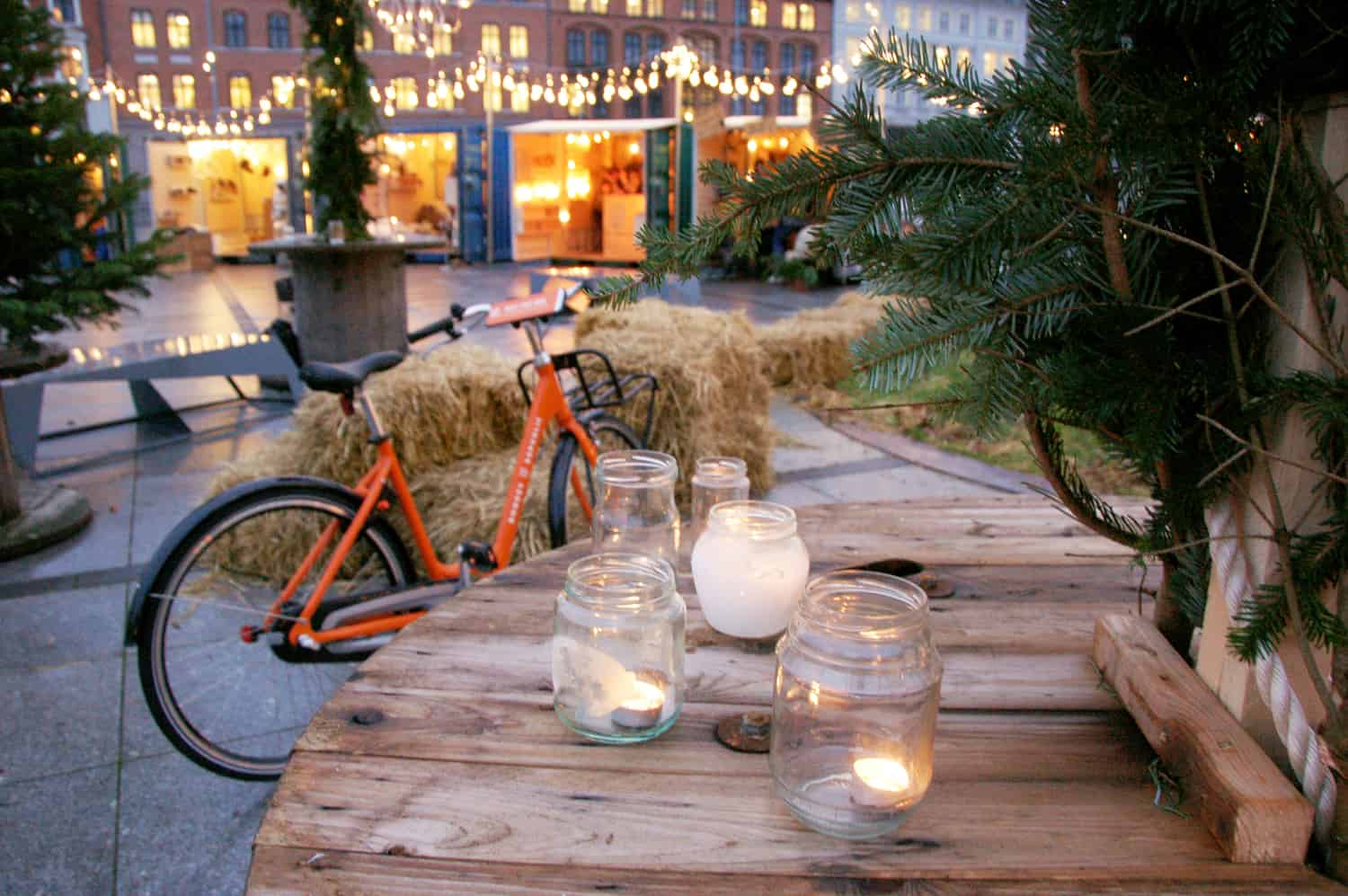 Designerspace Julemarked (Israels Plads): Since I love design and arts, I would recommend this market for everyone who's hunting for stylish Christmas presents at a wide price range. You also get a chance to support young designers and artists, which is always a good thing, right? Plus, I love the idea of the tiny shops creatively placed in decorated containers, and, if you get hungry, there is a great food market just across the street.
Good to know: 13 Nov –  Dec, 12pm – 18pm (longer on weekends).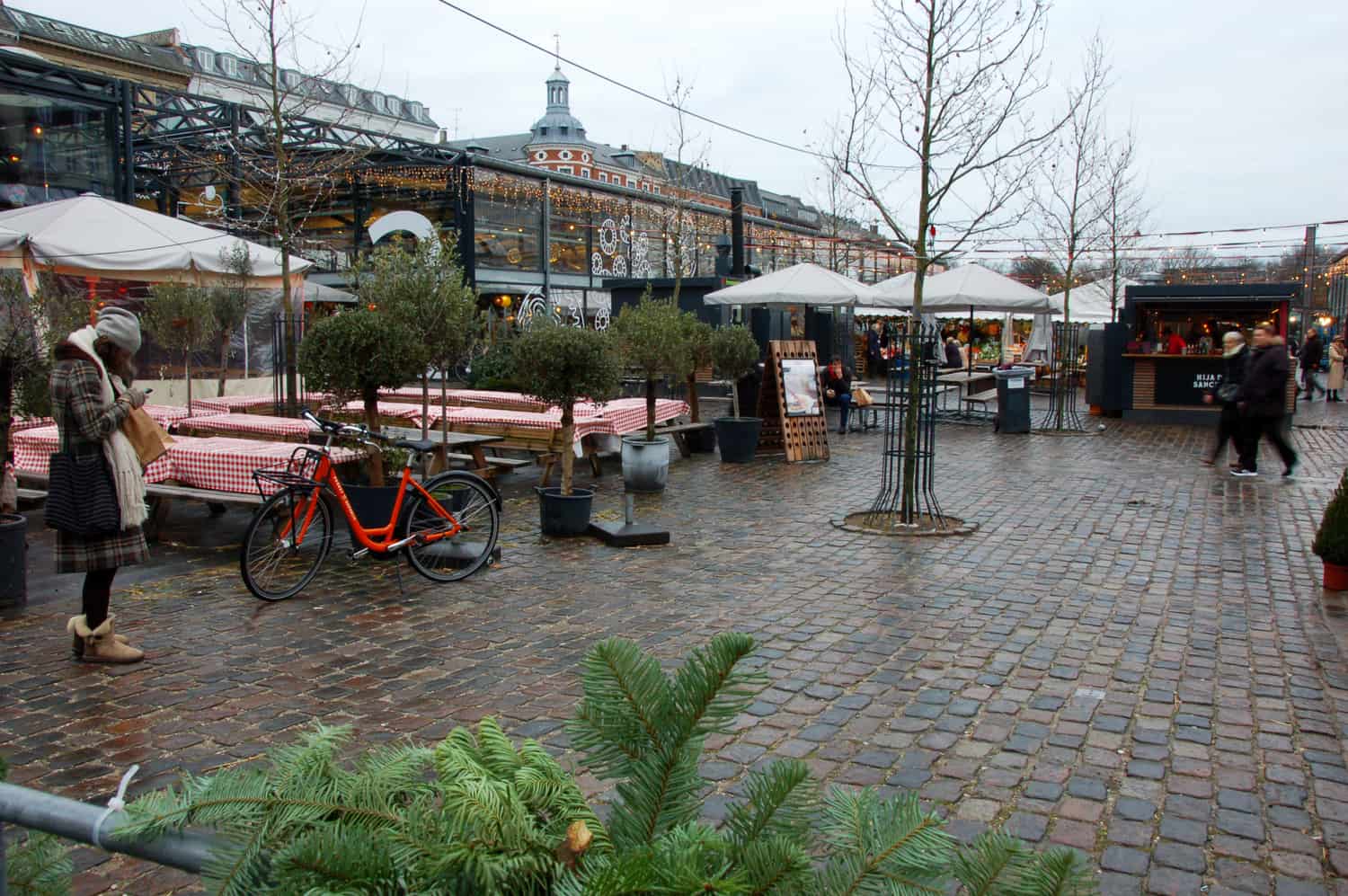 Torvehallerne: It is a big indoor food market called Torvehallerne, a great place to be for all the foodies. More than 60 shops offering good quality products, among others, organic chocolate, exotic spices and oils. Of course, during this time of the year you can taste all kinds of Christmas goodies, and if you're lucky, enjoy live music. This market together with the neighbouring Designerspace, will definitely put you in the holiday mood.
Good to know: open everyday, 10am – 7pm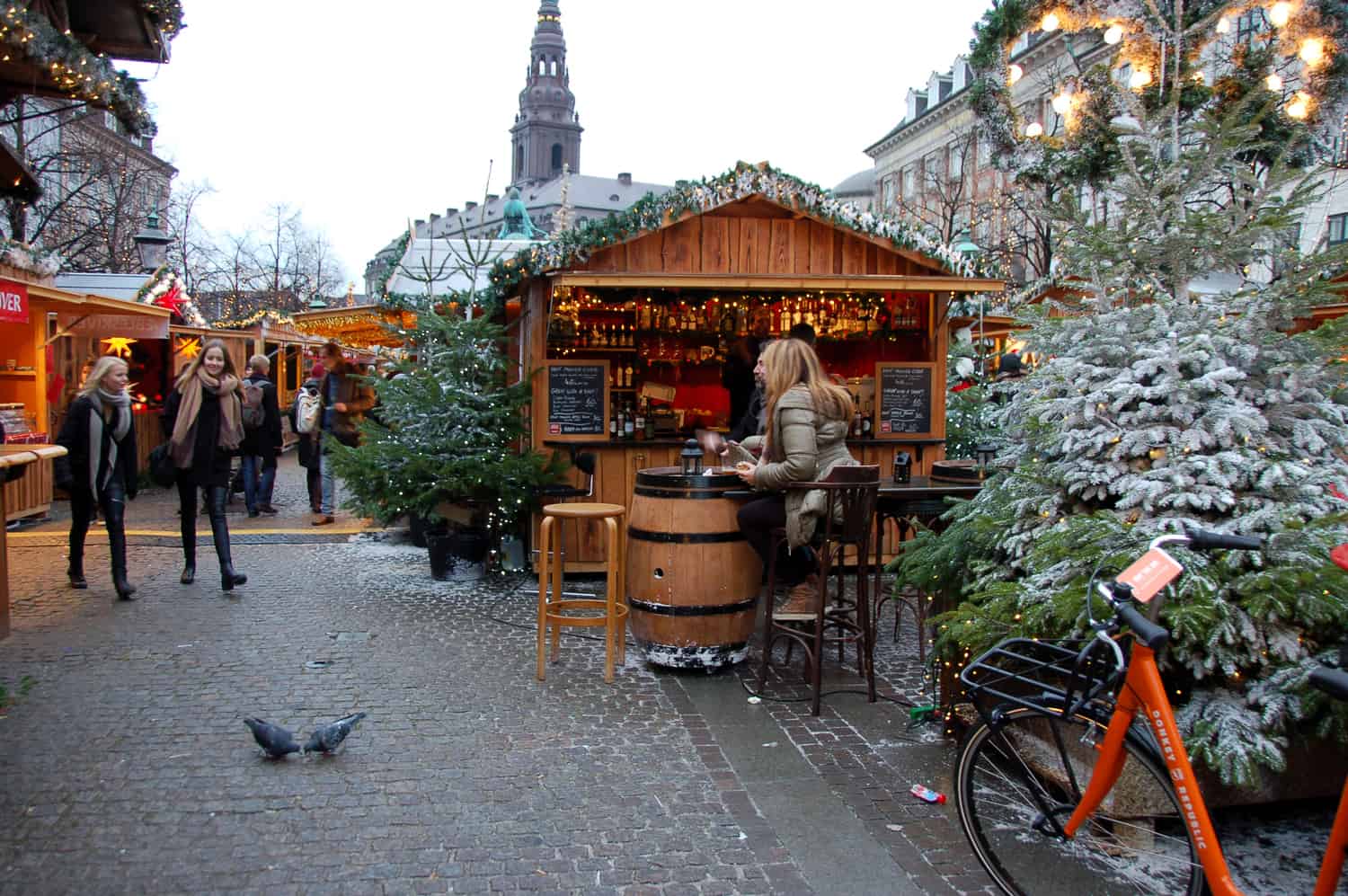 Deutsch Julemarked (Højbro Plads): This place is definitely a good old-fashioned replica of a Tyrol Christmas market, where glühwein and roasted chestnuts is a must. Sadly, no chestnuts in this one, but plenty of tourists. The market area is surrounded by little cute cabins selling all winter-like stuff: woolen socks, hats and gloves. Being extremely centrally located, it does get crowded, obviously. For a more authentic Danish experience, I'd go with the one below. Or just do both!
Good to know: 13 Nov – 23 Dec, 11am – 7pm.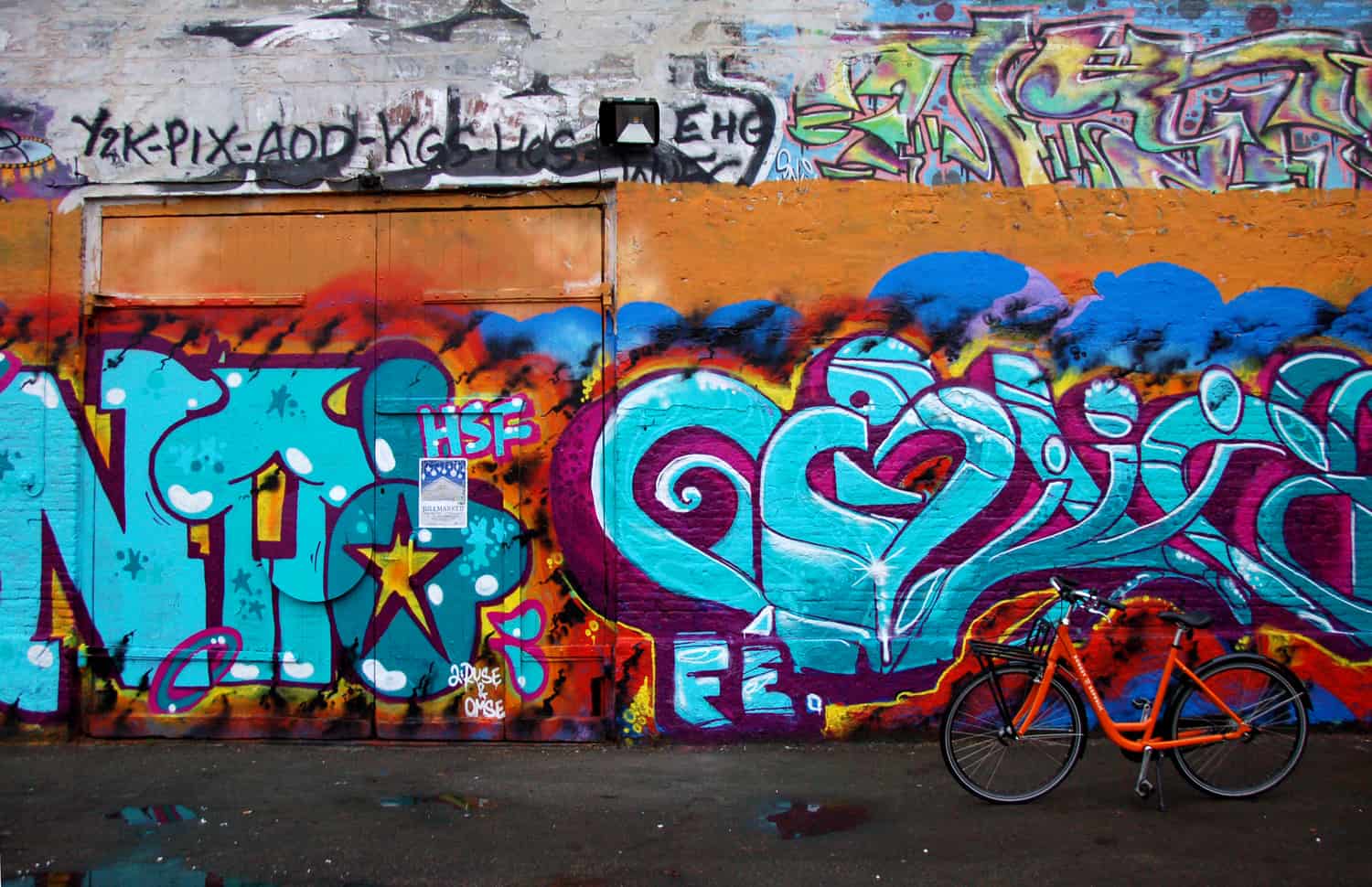 Christianias Julemarked (Den Grå Hal): For a true bohemian Christmas experience there is no better place than the infamous freetown of Christiania. The cozy market rests under Den Grå Hal roof, which is perfect if the cold gets too much for you. It has an artsy hippie vibe to it, live music and plenty of stands, offering various handmade trifles for your Christmas gifts collection. A great place to spend time among open minded and free people.
Good to know: 9 – 20 Dec, 12pm – 8pm. Bring cash!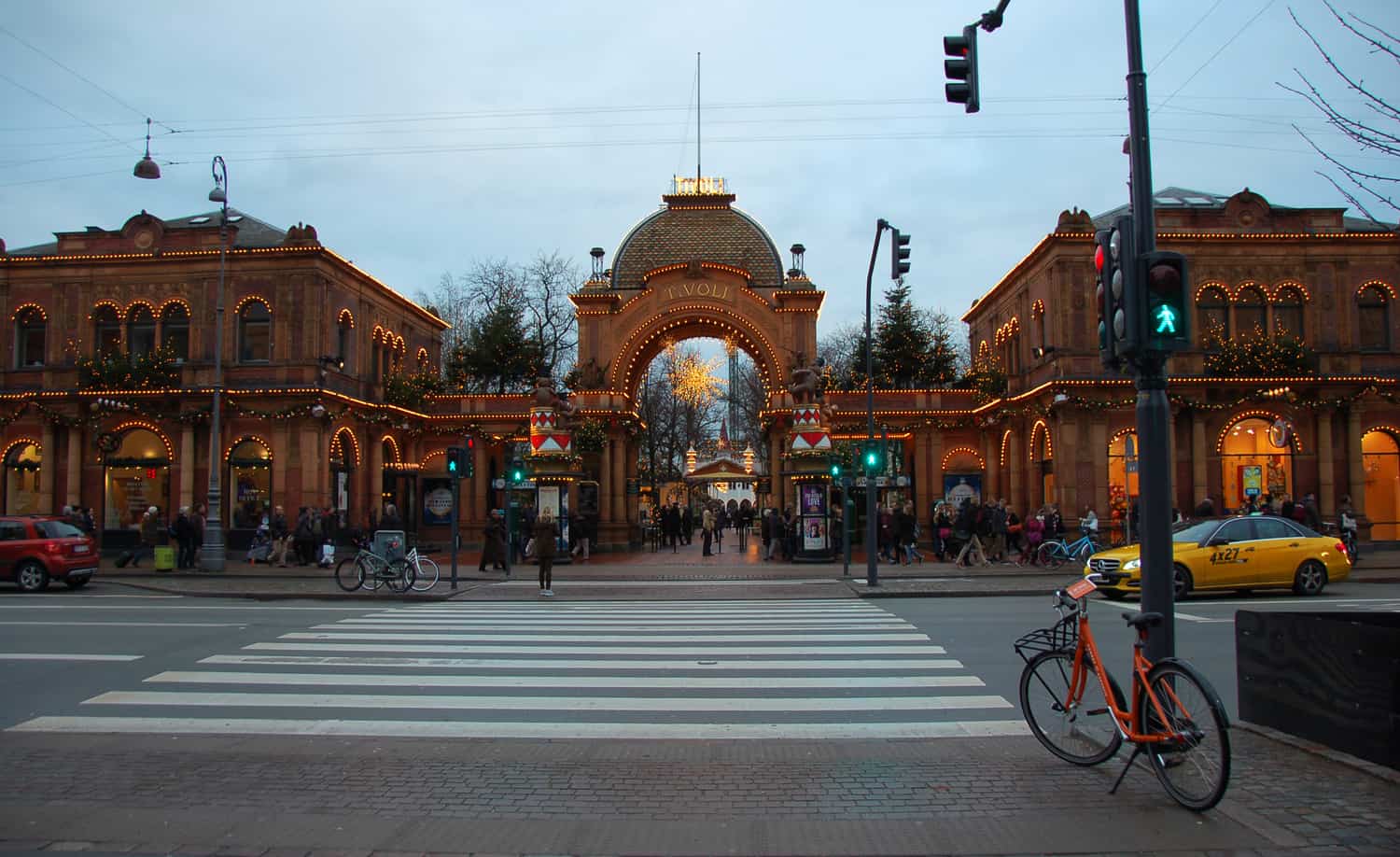 Tivoli: Oh, who wouldn't enjoy a little bit of fairytale during this magical time of the year? While I must warn you, that it is a crowded place, which charges for entrance, it is nevertheless charming and enticing as a scene from Disney's Christmas movies. Perfect spot if you have kids or would like to get your face frostbitten on a rollercoaster (much more than riding a bike, you can imagine).
Good to know: 14 Nov – 3 Jan, 11am – 11pm. Entrance fee is 99 DKK.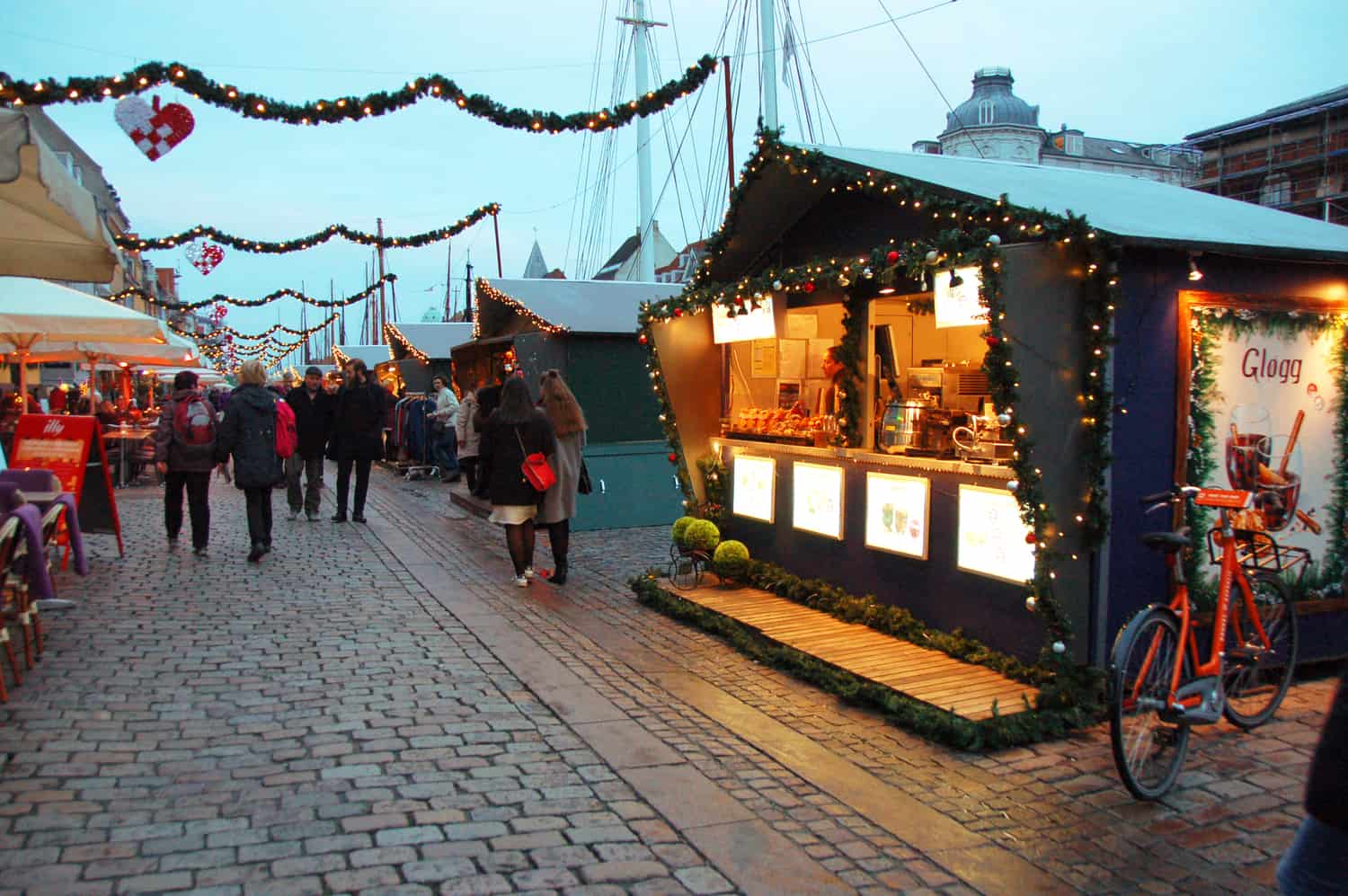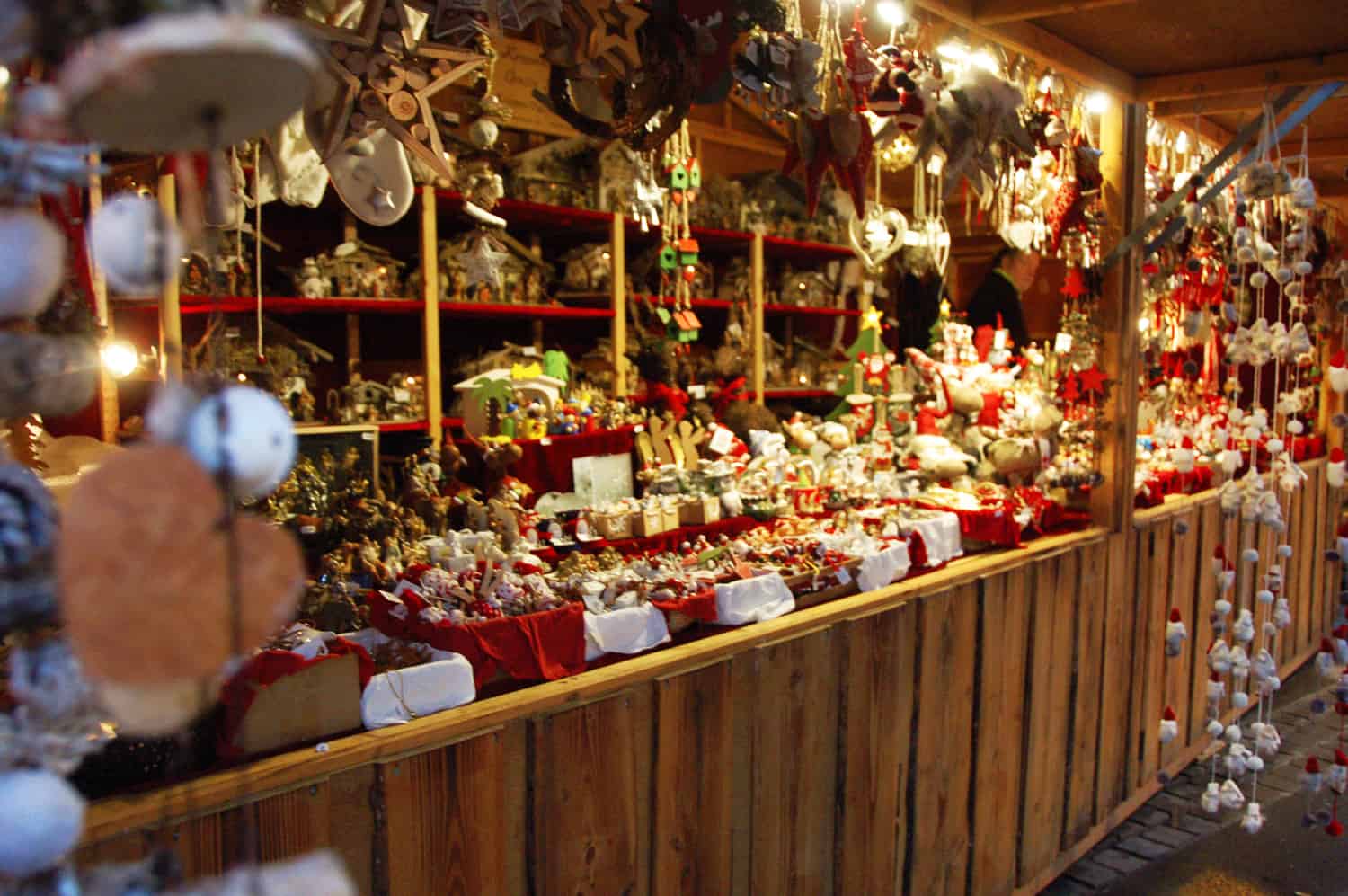 Nyhavn and Kongens Nytorv: These are two different markets cozy rubbing shoulders with each other. Both places are super pretty, especially Nyhavn. But be aware – these are touristy places! So you'll have to share your crepes with a bunch of other people.
Good to know: 15 Nov – 22 Dec.
You are now probably dead tired and would not mind gulping down that hot chocolate drink I mentioned before. But psst, I've got something even better for all of you who are older than 18… The most traditional Danish gløgg (Danish for mulled wine) in the best place for gløgg – Hviids Vinstue. Believe me, that is one strong mulled wine that will keep you warm for the rest of your trip in wonderful Copenhagen. Cheers!