Bike rental Gothenburg
Check the average price for a bike rental in Gothenburg.
We're on holiday! Our Donkeys in Gothenburg are hibernating for the off-season. We'll be back when biking weather is in full swing.
How it works
Rent a bike in a few clicks
Get the app to rent a bike from many locations, in many cities.
Unlock your rental bike
Find your bike at the pick-up location and unlock with the app.
Ride and keep the bike
Short or long rentals. Lock and unlock your bike as much as you like.
Return the rental bike
Return the rental bike to an available drop-off location, lock it and end your rental with the app.
Gothenburg cycling guide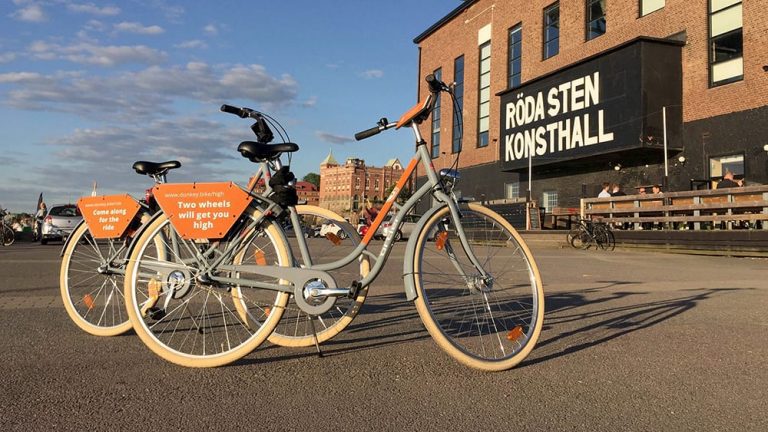 Bike rental in Gothenburg
Sweden's second largest city has all the perks of a very hip place to visit, without any of the touristy clutter or metropolitan chaos you'd get in other popular urban travel destinations. Renting a bike in Gothenburg will feel like the most natural thing you could do, so book yours now and read on for some pedal inspiration!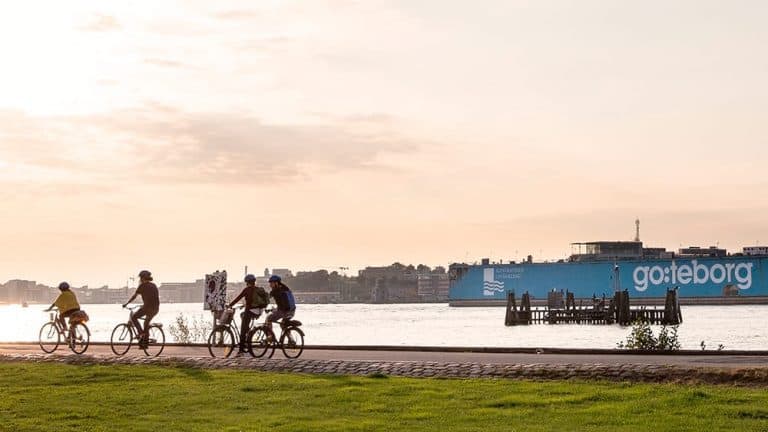 Born to pedal
Your Gothenburg bike tour will inevitably include a mix of state-of-the-art urban development areas and wide natural spots, artsy young energy and holiday-resort-style chill. The good news is that the city is well equipped with lots of bike lanes. Biking is effortlessly cool around here – everybody does it. So getting a rental bike in Gothenburg will give you that sense of cultural immersion we all seek in our travels.
Explore Gothenburg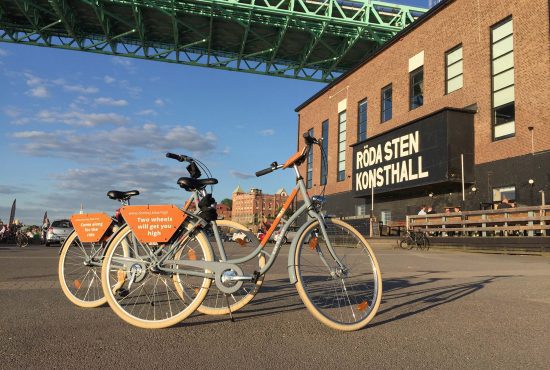 Wherever you might travel in Scandinavia, you kind of have to expect it's not going to be cheap. Even so,...
Swedish cycling rules
On the right side
In Sweden, everyone must drive on the right-hand side of the roadway. Never ride your bike against the traffic flow.
Turning left
When you want to turn left at an intersection on a bike, follow these steps: keep riding on the right through the intersection while signaling with your raised hand that you're stopping; stop at the corner of the street you want to join and wait for the traffic on the right-hand side for the green light to proceed in your new direction.
Don't cross the line
You are not allowed to ride your bike in a pedestrian area, on sidewalks or on a pedestrian crossing. If there is no bike path, you must ride on the right side of the road. Similarly, bike paths are only for cycling, so if you want to walk alongside your bike, you must get off the bike lane.
Stay sober or park your rental bike
You are not allowed to ride a bike if you are drunk. While there is no legal limit for the alcohol volume accepted when riding a bike, the police can decide if you are not able to ride safely and fine you
Download the app now to rent a bike in Gothenburg