Bike rental in London
Check the price to rent a bike in London
How it works
Rent a bike in a few clicks
Get the app to rent a bike from many locations, in many cities.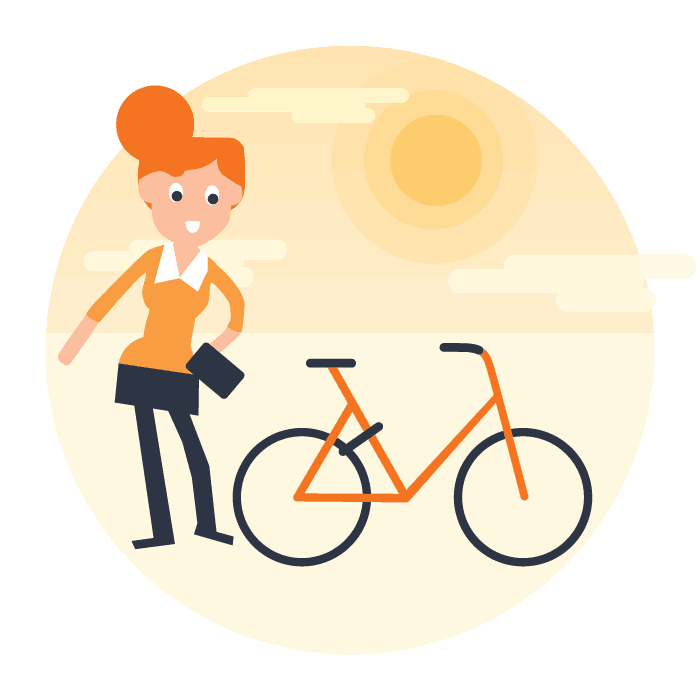 Unlock your rental bike
Find your bike at the pick-up location and unlock with the app.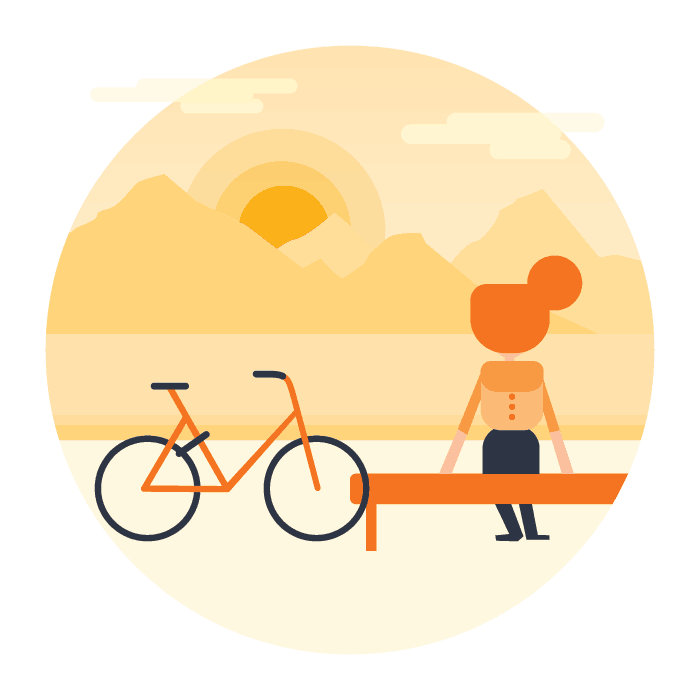 Ride and keep the bike
Short or long rentals. Lock and unlock your bike as much as you like.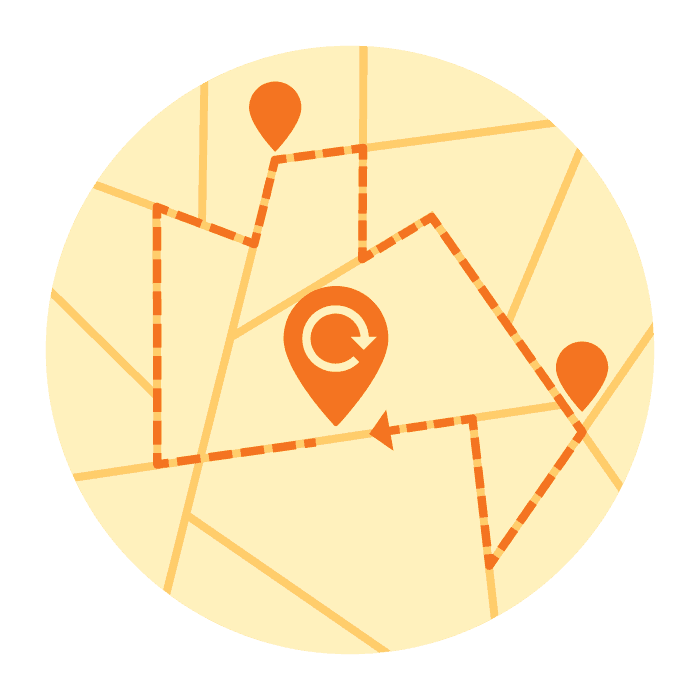 Return the rental bike
Return the rental bike to an available drop-off location, lock it and end your rental with the app.
London cycling guide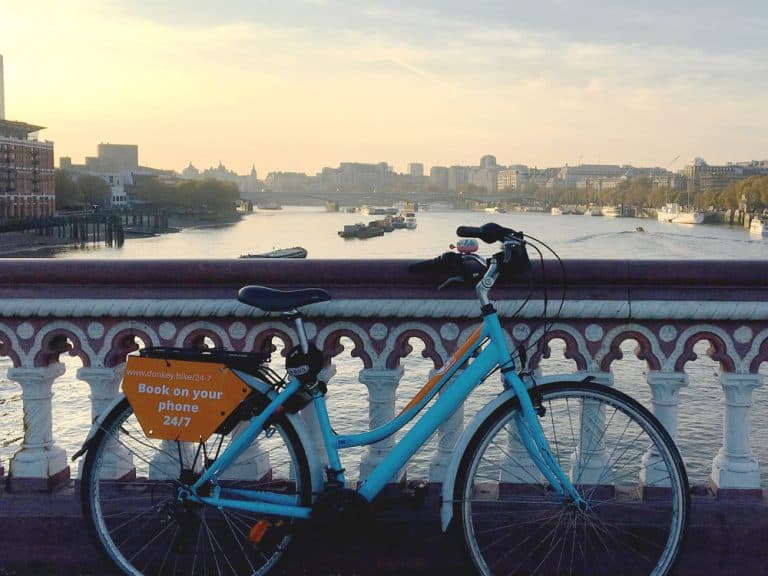 Bike rental in London
Your visit to London is a chance to discover one of the world's global cities. With so much history and culture all over the place, bike rental in London is the best way to see the sights.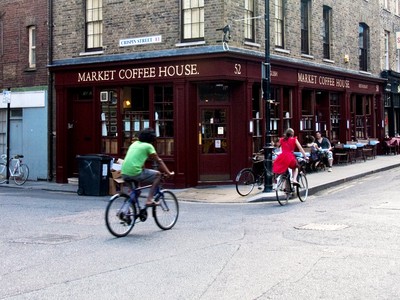 Cycling in London, baby!
Urban cycling is definitely becoming a thing in the United Kingdom, with organisations such as Sustrans or The London Cycling Campaign making admirable efforts to facilitate cycling as a means of transportation. As London's cycling infrastructure rapidly improves, it's important to ensure everybody stays safe on the streets, so check out the basic cycling rules before you saddle up your rental bike in London.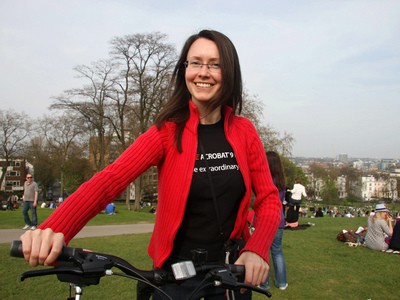 How to explore London on a bike
If you're keen to conquer London on a rental bike, but don't know where to start, don't worry! We've got the insights you need to enjoy London's unmissable sights, as well as tips on the best ways to get there. The good news is that London's bicycle infrastructure has been transformed in recent years, with eight Cycle Superhighways and seven Quietways connecting the city today. These cycle routes are either completely separate from traffic or on quiet streets away from main roads, so as long as you respect basic British cycling rules, you'll have a great time with bike rental in London.
Explore London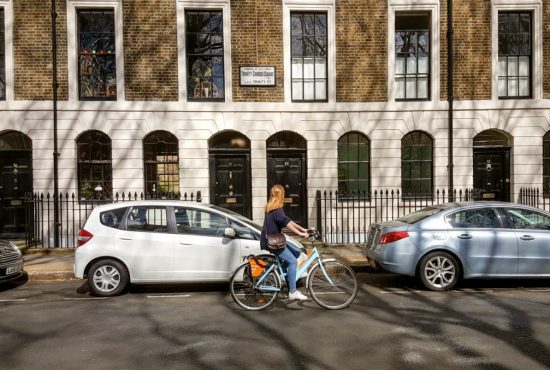 Standing on the Southbank and staring across the shimmering River Thames to St Paul's Cathedral is undoubtedly one of the...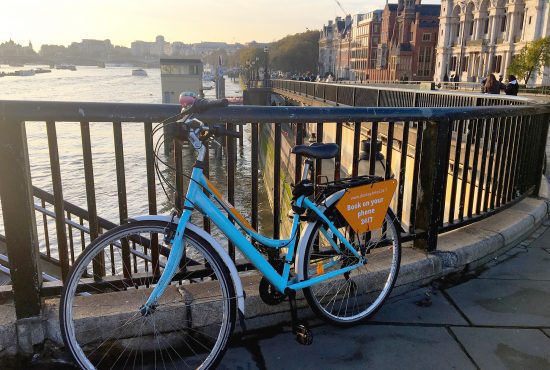 One of the best things about cycling, aside from the sense of ownership of the city, is the sense of...
British cycling rules
In safe hands
Always use hand signals to communicate your intentions while riding your rental bike. One hand straight up means stopping, right hand to the side – turning right, left hand to the side … you get the drill.
On the safe side
Always ride your rental bike on the left-hand side of the roadway, and never ever go against the traffic flow (unless you are on a two-way cycle lane separated from traffic, such as the new Cycle Superhighways).
Turning left
When approaching a junction on the left, beware of cars turning in front of you, out of or into the side road. Before you turn, check for undertaking cyclists or motorcyclists. Do not ride on the inside of vehicles signalling or slowing down to turn left. Pay extra attention to those nasty big trucks, they're pretty dangerous to cycle next to, especially at junctions.
Turning right
When turning right, check the traffic to ensure it is safe, then signal and move to the centre of the road. Wait for a safe gap in the oncoming traffic and give a final look before finally turning. This can also be necessary for some left turns where there is a two-way cycle lane. Watch out for the signs. Further safety information is available here.
Download the app to
rent a bike in London