One of the best things about cycling, aside from the sense of ownership of the city, is the sense of unending discovery you get. No matter for how long you've cycled, you will keep discovering different parts of your city as well as a few streets that you won't believe you missed. For a city as large as London, this couldn't be more true.
You might believe that cycling in London is somewhat limited due to its size, inflexibility or simply because there are too many tourist spots in London's downtown. However, this is not really the case. Many are going to be surprised to hear that there are actually more bicycles than cars entering central London during rush hour, which says a lot. This is why cycling in London is not only on the rise but also starting to replace other means of transportation.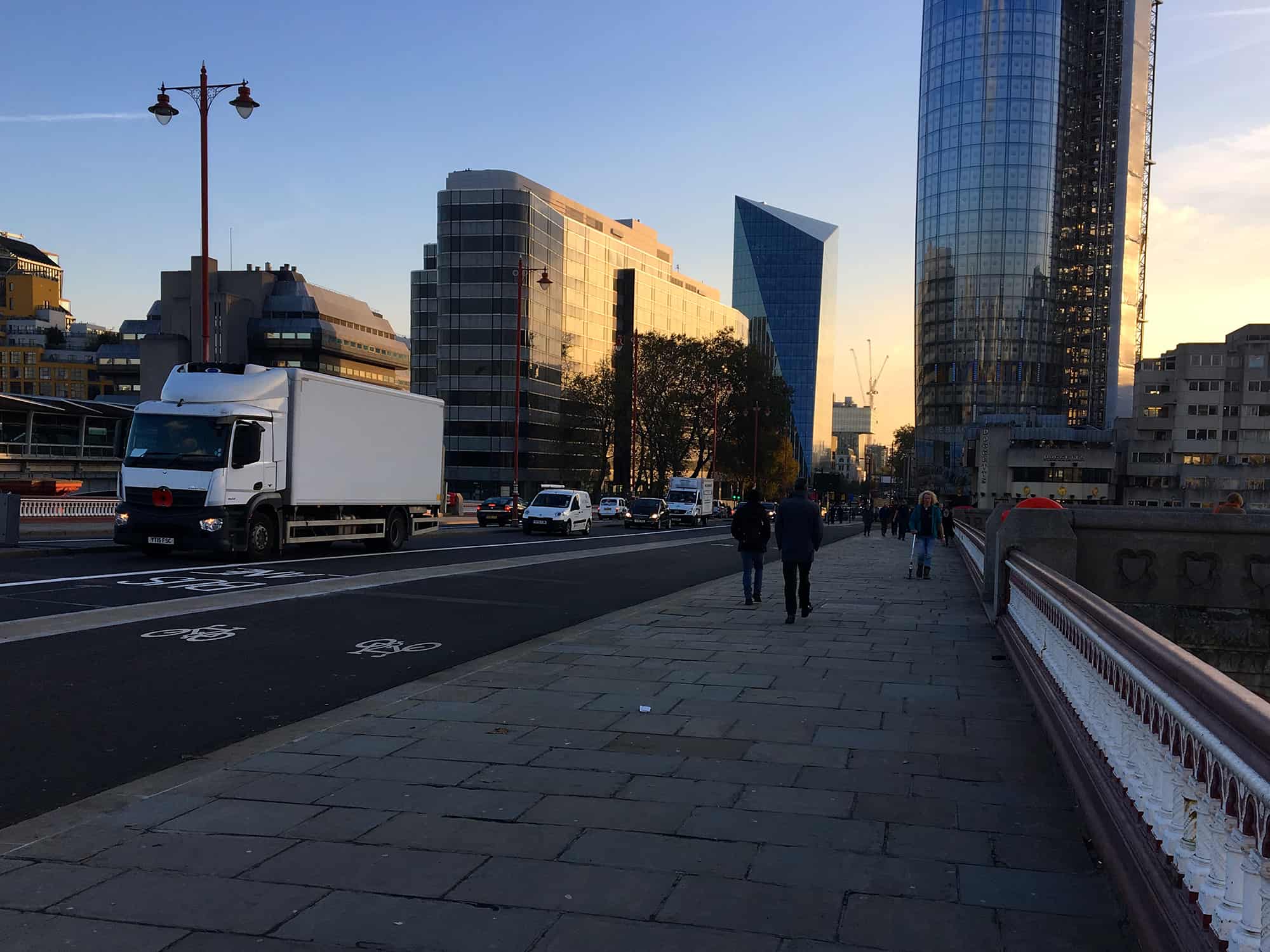 In 2000, there were 137,000 vehicles entering central London during rush hour. In 2014, this number fell all the way down to 64,000. On the other hand, the number of cyclists tripled, from 12,000 to 36,000. Don't worry, this doesn't mean that you'll be surrounded by hordes of cyclists if you dare to take your bike to central London, because with more cyclists came more space for cycling. There's little chance you won't end up riding on one of the newly-built two-lane tracks of London's now famous Cycle Superhighways. And this is just one result of the municipality's sustained efforts to boost London's cycling infrastructure. Today, your bike can safely take you to almost any area of the city. This is equally important to those who live in London and those who are visiting and want to experience the city from the saddle of a bicycle.
If you are a tourist interested in getting the most out of this historic city, here are a couple of fine London bike routes you should consider, as well as one that you might want to avoid during rush hour.
If you're coming in from the north, you should cycle through Somerstown, which is one of the most bike-friendly places in London. As always, you might want to use a map to navigate this area, but you should pop out by the British Library, which is your gateway to central London. This area has a highly-developed cycling infrastructure, so keep your eyes on special traffic lights designed for cyclists.
This route is not exactly near the city's centre, but makes you cycle from Victoria Park, out to Beckton Alps and up to Barking Creek, and runs along the northern outfall sewer pipe. That is actually not as shitty (yeah, pun intended) as it sounds. In fact, the entire city's historic sewage outflow pipes are great routes since they usually flow downhill, which is great for cyclists. You can even buy a map that showcases these routes, where you see that some of these areas have thoroughfares, like the one from Notting Hill to Marble Arch.
Cycling through the Royal Parks
If you're looking for a green route and staying away from traffic, you should choose one of the Royal Parks. For example, you can have a relaxing ride through the Regent's Park. Nearby, you can also find the London Zoo and Sherlock Holmes museum. Hyde Park is also worth mentioning as a very good choice for a bike ride. Don't forget to also visit the Serpentine Gallery, where you can check out quirky installations.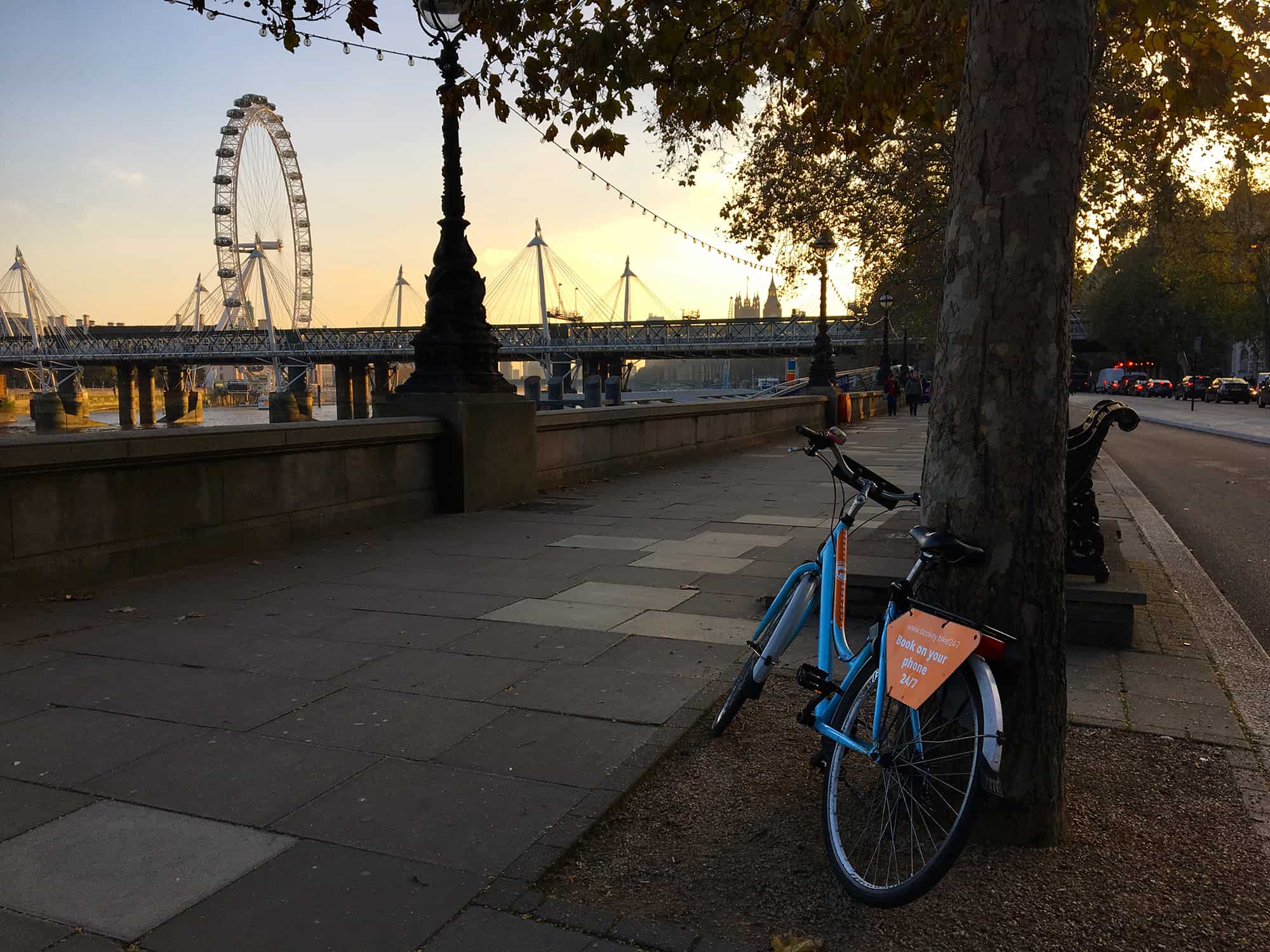 Oxford Street cycling
Unfortunately, one of the London's most famous streets might not be the best choice for cyclists. This is, after all, the most active part of the city, so you'll probably get stuck between double-decker buses and swarms of tourists. Still, there's a solution. You could stick to Wigmore Street if you're going north to south, which is somewhat better for cyclists.
---
See how many interesting spots I could fit in just a few routes while cycling in London? There's so much more you can experience of a new place on a bike, plus you actually get to know where different things are. After all, there's no better way to feel the vibe of a  city than by cycling through it. The is, however, one small caveat when it comes to London: you should really consider buying waterproof clothing since you don't want to experience the famous English weather the wrong way.