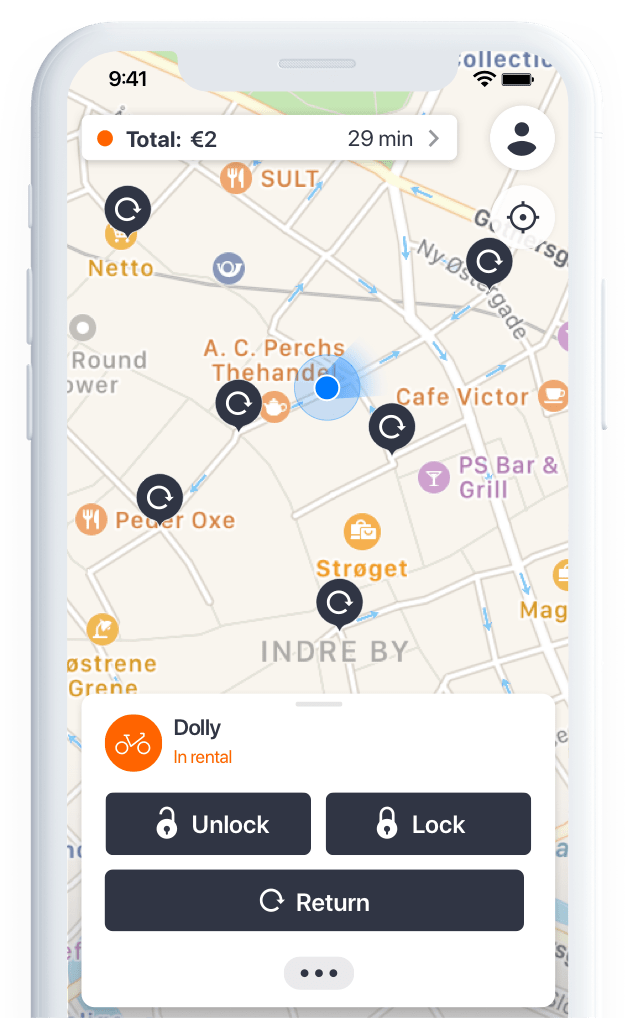 Paris bike-share membership
Easy access to rental bikes you can keep
for as long as you need, at home or on your travels.
Donkey Memberships
Get free time and theft insurance included with every rental, for a fixed monthly price.
A Donkey Plan works in all Donkey cities
Unlimited short rides
€ 9 /month
1 hour free with every rental
Unlimited long trips
€ 18 /month
12 hours free with every rental
Bike-share member benefits
Quality bikes
Access to thousands of light and comfortable city bikes you can unlock with a tap on your phone. Theft insurance is included.
Keep the bike
You can rent a shared-bike for longer than just a ride. Lock the bike when you get to work/the supermarket/a party and it will be waiting for you when you leave.

Always nearby
There are many pick-up and drop-off locations available around your city! Whenever you're in need, check the Donkey Republic app and find the nearest shared-bike.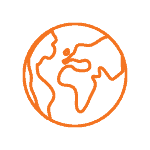 Home and away
As a bike-share member you can rent bikes in any Donkey Republic city. Think about Copenhagen, Barcelona, Amsterdam, Berlin, Budapest, and many more on two wheels!
Ready to sign up?
Become a member in the Donkey Republic app
Who is the membership for?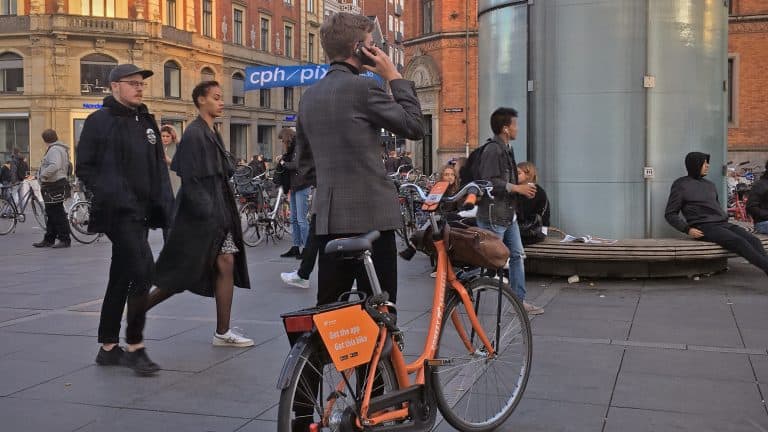 You're a Regular rider
if you need a bike for daily use. You have a long commute and are tired of carrying your own bike on the train, or you can't bike from home and need a last mile solution to work, or maybe you simply don't want to worry about maintaining your own bike and fear it could get stolen every day. Donkey bikes are regularly fixed, insured against theft, and always nearby when you need one!
FAQ
Do I need to live in Paris?
No. Paris memberships are available for all French residents. You only need to use a valid French payment card to sign up.
Can I drop the bike anywhere?
Almost. During your rental, you can lock your bike anywhere. At the end of the rental, you must return the bike to an available drop-off location shown in the app. This is to make sure bikes are kept orderly and don't end up trashing your city! So remember to take care in parking your bike and consider your fellow cyclists and pedestrians.
What if I want to cancel my membership?
You can always cancel your membership in the app – here's how. Your member status will be active until the end of the current period and will be revoked after, so no more cheap bike rentals 🙁 If you wish to cancel your membership immediately, please reach out to our Support Team.
More on bike-share memberships here.