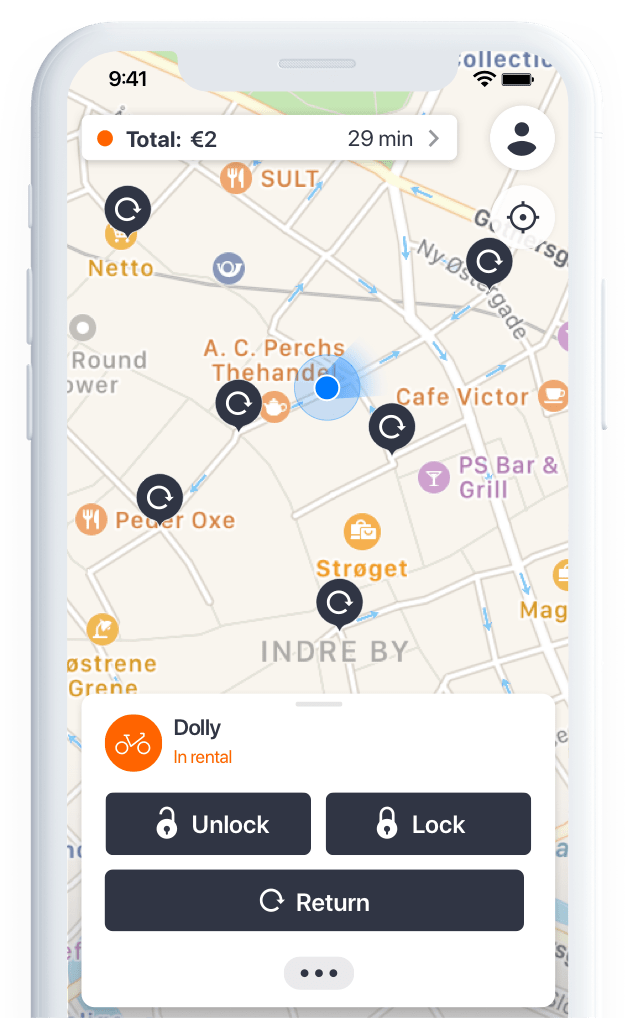 Rotterdam bike-share membership
Easy access to shared bikes you can keep
for as long as you need, at home or on your travels.
Unlimited free 12hr rentals for a fixed monthly price.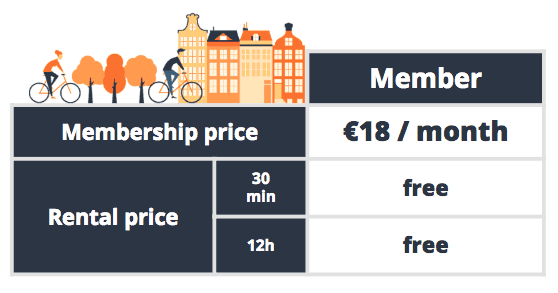 A membership gives you unlimited 12hr rentals for a fixed monthly fee.
Standard rates apply for rentals longer than 12 hrs.

The bike
You get access to hundreds of light and comfortable city bikes you can unlock with a tap on your phone. They are always insured against theft and you never need to pay any deposits!
To keep for longer
Our system and pricing model facilitate renting a bike for longer than just a ride. You can lock the bike when you get to work/the supermarket/a party and have it waiting for you when you leave.

Always nearby
There are many pick-up and drop-off locations available around Rotterdam – check out the city map! Whenever you're in need, check the Donkey Republic app and find the nearest bike.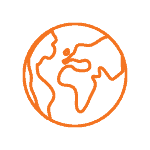 At home and away
With your Rotterdam membership, you can rent bikes at similarly cheap prices in any other city where we have bikes. Think about Barcelona, Madrid, Berlin, Vienna, Budapest, and many more on two wheels!
OK, sign me up!
Open the Donkey Republic app, go to the Account tab and become a member today..
FAQ
Do I need to live in Rotterdam?
No. Rotterdam memberships are available for all Dutch residents. You only need to use a valid Dutch payment card to sign up. In order for the app to show you the relevant membership plans available, you must be within 50km of Rotterdam.
Can I drop the bike anywhere?
During your rental, you can lock your bike anywhere. At the end of the rental, you can return to your pick-up location (free), or to alternative locations visible in the app (€1). Our system makes it easier and cheaper to rent a bike for longer, so you can get around the city the whole day / weekend and then return the bike at a convenient location.
Why? Relocation of bikes around the city is the most expensive part of running a bike-share service, and many systems around the world have failed because they underestimated that expense. Our aim is to keep our rental cost low and minimize relocation needs. We don't make any profit off the alternative drop-off price, just cover our expenses. As the system becomes more efficient, we will reduce the alternative drop-off price as well.
What if I want to cancel my membership?
You can always cancel your membership in the app – here's how. Your member status will be revoked immediately. You will still be able to rent Donkey bikes from then on, just not for free 🙂
Keep in mind that we can't give partial refunds for the remaining time in your current billing period. If you paid a yearly Commuter subscription, the same applies. Unless we have screwed up big time, we don't issue partial refunds for the remaining time after you cancel.
More on bike-share memberships here.