Have you ever travelled to a well-known tourist destination city and fell in all the tourist traps? Have you ever wondered what it would be like to have a friend in each city you visit  so you would get a real insight into the local culture and what's new in town? Yeah, us too! So we invented that friend.
The Internet is full of information, there are plenty of websites that will advise you on what to do and where to go, most of them will probably tell you the same, and it will probably take you ages to filter all the information to fit your interests and map out your itinerary. Unless you want to use MyCityHighlight – a free app and website platform that can become that local friend wherever you visit.
Each MyCityHighlight destination has a City Manager, someone living in and knowing everything about that specific city. I'm the proud City Manager of Copenhagen, there to update you and the platform on the latest events, the secret hot spots, the popular landmarks that are actually worth checking out and any other question you might have.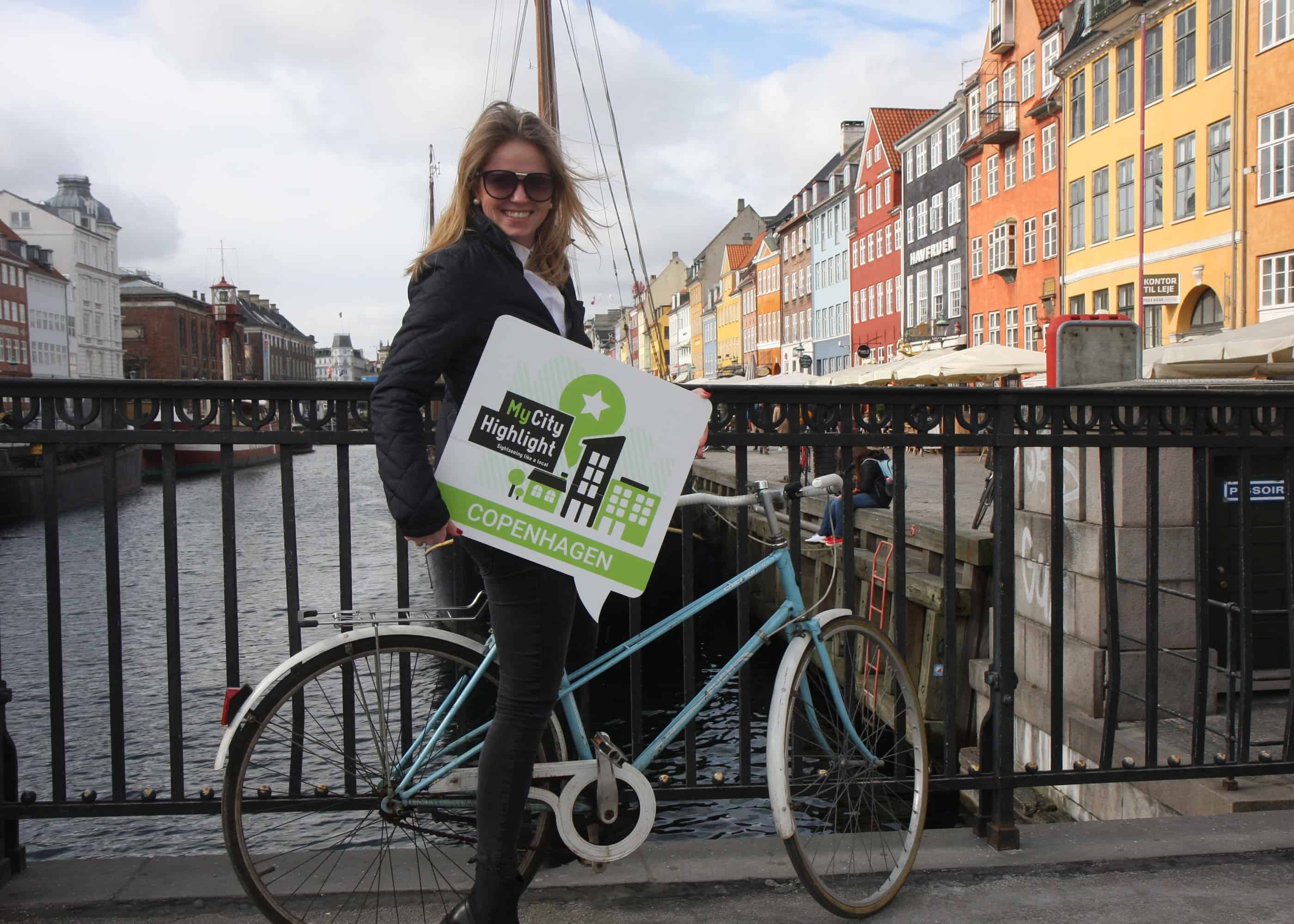 I am a city explorer and being out there, finding new and interesting spots that I can share with you is part of my job that I do with passion. Every time you ask me a question, via forum questions or an email, it brings a smile to my face. You inspire me every time you add your own highlight, and I know there are places out there I haven't found yet. When I give you a recommendation, I actually share my favourites with you, so don't be surprised when you stop by Bertels Salon and find me with a huge piece of cheesecake and an americano. I'll probably be working on my laptop, but if you recognize me, just say hi and share your experiences about Copenhagen with me. Look for me when you find yourself on Ofelia Square on a sunny day, I'll be lounging on a sun chair.
I tried to build the database of highlights in a way that helps you get the most of the important tourist attractions, but also gives you the chance to explore Copenhagen off the beaten track.
So grab your steel donkey, download the MyCityHighligt Copenhagen app and get out there, cycling the streets of Copenhagen, the city that can be experienced the best on two wheels. And if you feel you need to spice it up even more, check out what I have prepared for you on our Audio Tour and Treasure Hunt.
Always a tourist,
Agata