It's no secret that biking is absolutely awesome. However, sometimes I do take the bus. I'm actually a little bit embarrassed when it happens, since it's usually because I'm really tired (and I want to continue sleeping on my way to work) or maybe it's just too damn cold for me on that specific day. SORRY, BIKE. I should never bail on you.
Anyways, whether you're taking the bus or getting on your bike, it's actually quite good to know the rules. People getting on and off the bus do not go well with people biking. And maybe you never know who's in the wrong? Well, that's exactly why I want to briefly sum up a few rules here.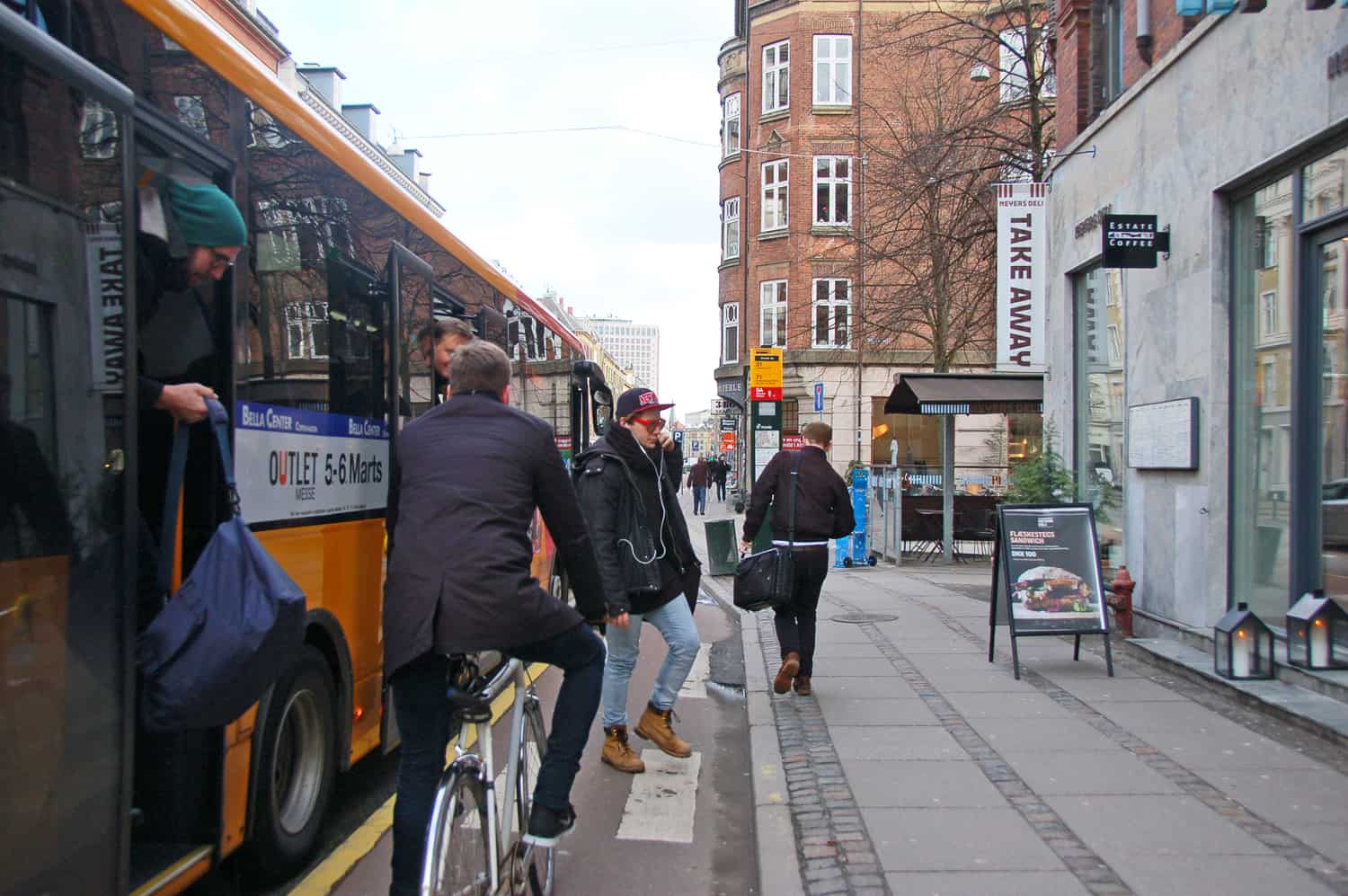 In the case above, it's the bikes that should stop. Why? Because the people entering and getting off the bus step out directly onto the bike path. And they sort of have to get off the bus, and we don't want to run down people either. Hence, in such a situation, dear bikers, you must stop and wait.
However, while not in the law, whether you're biking or waiting for the bus, let's try as hard as possible to make everyone's journey nice and comfortable. One way of doing this is by not waiting for the bus on the actual bike lane, but rather wait and perhaps time your crossing appropriately.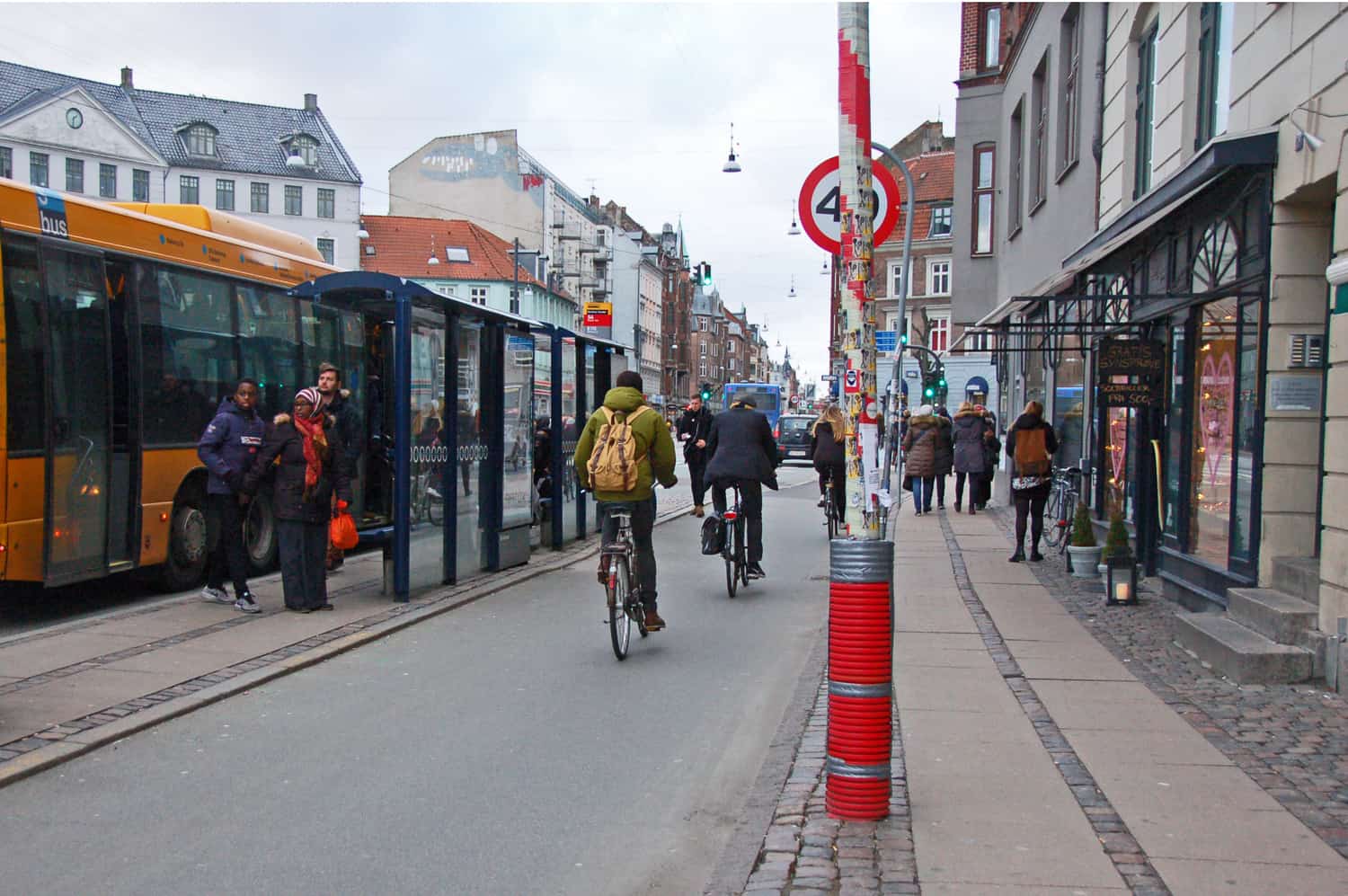 But hey – if it looks like this, bikes do not have to stop. People getting on and off the bus should wait until they can cross, so they don't stop the traffic. So bikes, if there's a little sidewalk beside the bus, you're good to go. Though, be careful still, since a lot of people don't know the rules.
And rule no: 1 – always look out for each other, whether you're biking, dancing, walking or driving. And if you need to be a rebel, be a cool one. Like this guy.