From 30 July to 12 August 2018, Aarhus was home to the Hempel Sailing World Championships, one of the biggest global sailing events in the world and the first big qualification for the Olympic Games in Tokyo 2020. The largest event in the region attracted hundreds of thousands of people from all over the world including athletes, spectators, race officials and media. The organisers have set the goal of making it the most sustainable sailing event in history, where transportation by shared bikes played a big part in reducing the costs and carbon footprint of the event. During the event organisers and race officials were getting around on orange Donkey Republic shared bikes in Aarhus.
"The bikes were lifesavers. We were handling the live TV for the sailing and had a large team, most of whom relied on your bikes. Excellent service and impressive app." –  Leon Sefton

What is a sustainable event?
Don't freak out it is not simply another buzzword. Environmental consciousness finally reached the event industry and we could not be happier. Events normally leave a rather large carbon footprint, however, contrary to popular belief, organising a sustainable event does not involve higher costs than normally. In fact, greener options can also cut expenses.
There are a lot of options to consider if you want to host a sustainable event. A good start would be to turn to digital advertising solutions as well as considering catering to be in-season and local, lighting techniques to include LED-lights in most places and organising waste management to be sustainably handled.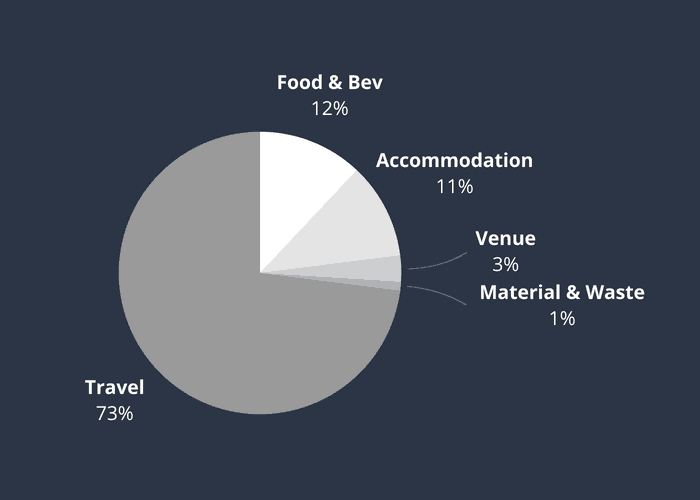 However, if you want to make a real difference, start looking at transportation solutions. The largest amount of CO2 emissions of an event is caused by the travel and transportation choices of attendees. This includes travelling to the location and daily transportation to and from venues. Any event that drastically wishes to reduce their carbon footprint should consider greener transportation.
How bike-sharing can get you closer to organising a carbon neutral event
Aarhus2018, Hempel Sailing World Championship was organised by the city of Aarhus with Klaus Natorp as Head of Event. To cut transportation costs and CO2 emissions, they reached out to Donkey Republic – the official city bike-share system of Aarhus – and requested to work out a solution for the daily transportation to and from venues for 100 Race Officials during the two weeks.

We reserved 100 bikes exclusively for them, created information materials together with the organisers and worked out the technicalities for handling the volume on our system smoothly. As transportation providers we took the responsibility of availability, technology, support and maintenance just as we do normally for our whole fleet.
What are the benefits of partnering with a private bike-share for an event?
For the organiser
Having bikes at an event is an inexpensive option, it leaves good legacy and creates a benchmark for future events. Apart from offering something unique to participants, an event that has bikes and sustainability on its agenda is more attractive to decision makers, brands and sponsorships.
"Donkey Republic made it very easy for us." – Klaus Natorp (Head of Event at Aarhus2018)
As an event organiser, calling a bike-share for help means the majority of the work will be outsourced. This of course depends on the services the chosen bike-share system normally provides to their customers. At Donkey Republic we like to keep an overview of all operational activities and customer support in order to provide our standard, high quality service.
For participants
Getting around on two wheels provides individual transport and great flexibility to participants. No more following timetables, no more hunting for car parking or sitting in traffic. For someone who is not biking everyday, it is a unique way of commuting and of course it is the healthiest option. Cycling to work also sparks creativity, and clears the mind.
"Our participants love the freedom of having a bike and the simplicity that they don't have to look for parking spaces. They welcomed the bikes, they love them, they are very easy to use, easy to find." – Klaus Natorp
For the city and the environment
Considering the fact that Aarhus has a population of 300.000 people and the city is stretched on 91km², the event was expected to have a big social and environmental impact. Having participants and organisers get around on bikes means less congestions for the city, especially in the peak morning and evening hours. Considering CO2 emissions, cycling helps to keep the air cleaner too.
"The alternative would have been to have an additional 50 cars in the area, where there is no space. So having bikes really helps to make everything flow." – Klaus Natorp
So, how much biking was actually done?
Between July 30 and August 12 we saw a lot of action on our Donkeys. Let's see how much biking was actually done and what that means for the sustainability goals and success of the event:
Rush hour
Our statistics show that race officials and organisers used the Donkeys most between 7-9 in the mornings and between 18-20 in the evenings. Covering typical rush hours by shared bikes was less heavy on the city than having additional cars, that could have created traffic jams.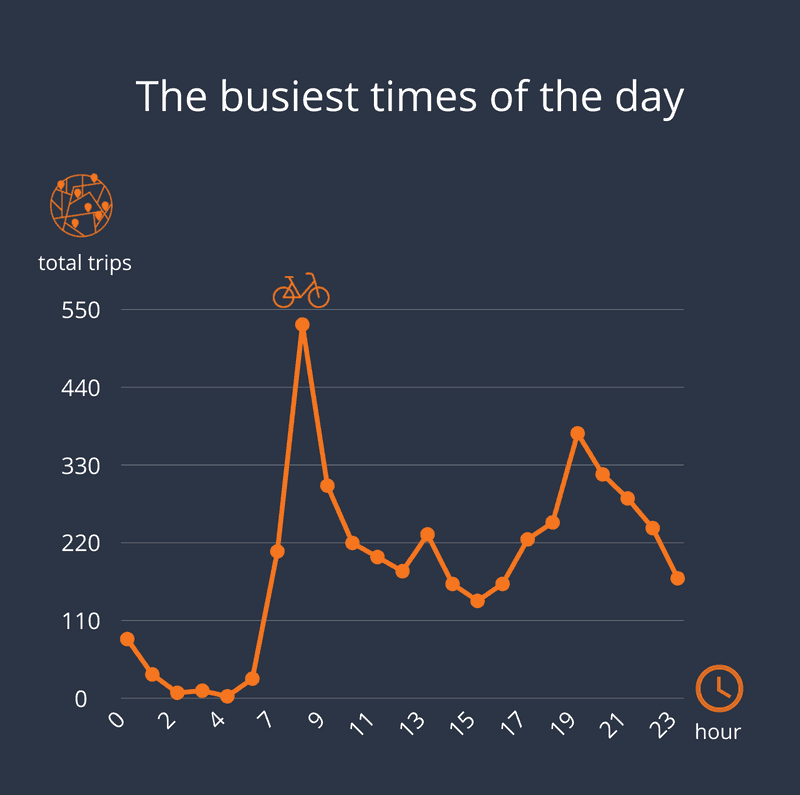 Trips
During the event an average of 360 trips were made on the Donkeys every day, with around 3,6 trips per bike each day. In total, officials and organisers made around 5000 trips on Donkey-back. It is a lot of trips, however, 80% of the rides were shorter than 2km, which confirms that using bikes instead of cars for transportation during the event was a wise choice made by the organisers.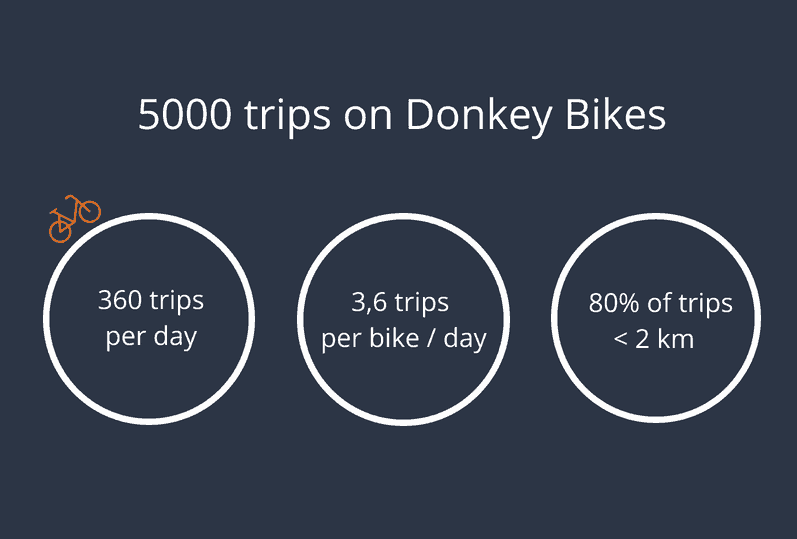 Distance
During Aarhus2018 there was 15.000 km ridden on Donkey-back and our calculations show that more than 4000 km were pedalled by Race Officials and organisers. The same distance done by cars would have caused about 1200 kg of CO2 emitted in the air above Aarhus.



There is a lot of aspects to take into consideration when counting CO2 emissions, we made our calculation following the information on
this page by the European Cyclist Federation
If you want sustainable transportation for your event get in touch!
Related articles