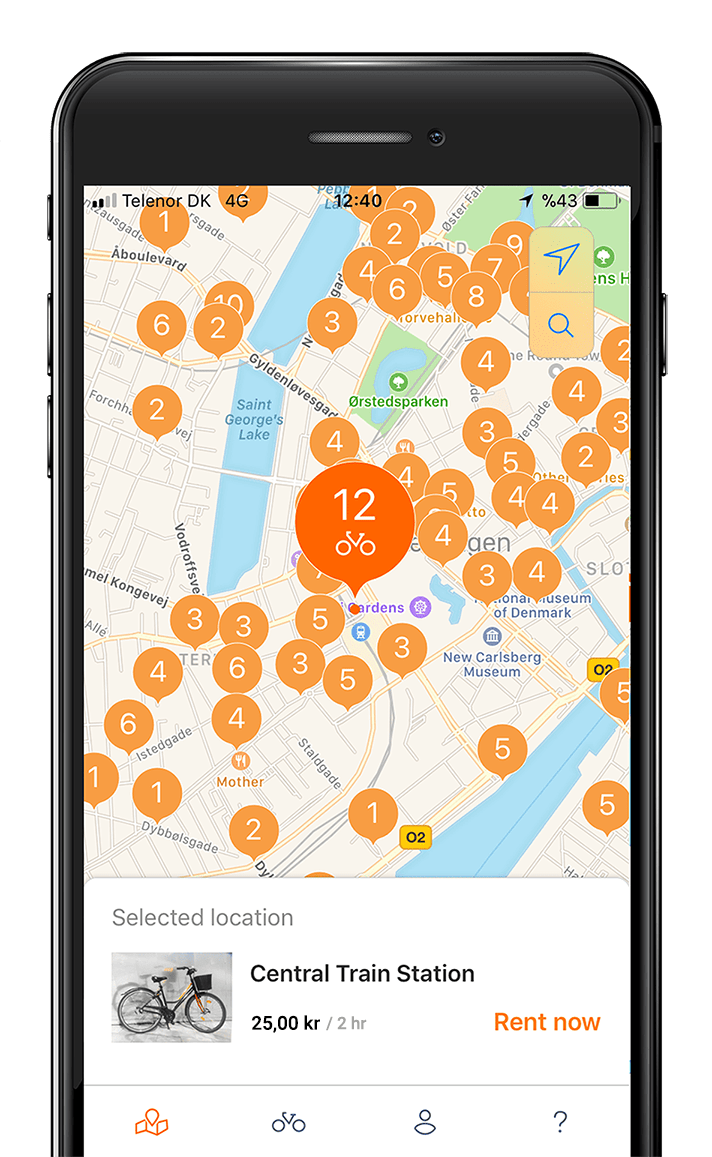 24/7 Bike Rental
Find a bike near you and unlock
with your phone.
How it works
Rent a bike in a few clicks
Get the app to rent a bike from many pick-up locations, in cities across Europe and beyond.
Unlock your rental bike
Once you find your bike at the pick-up location, tap "Unlock" and the app will open the bike's electronic lock.
Ride, take breaks, explore
Lock and unlock your bike as many times as you like. Extend your rental if you're having too much fun.
Return the rental bike
Return the rental bike to the drop-off location, lock it and end your rental with the app.
More cycling for less?
We have bike-share memberships available in many European cities
for easy access to rental bikes you can rent and keep for cheap!
Questions?
What is Donkey Republic all about?
Hi there! We're a Copenhagen-based company that's building a global self-service, 24/7 bike rental service powered by the Donkey Republic App.
We developed an app that allows you to find and unlock a bike with your phone in many cities around the world. That means that it's now easier than ever to rent a bike wherever, whenever and saddle up in just a few clicks. No internet connection is required, no docking stations, no cash, no ID cards or deposits, no rental shop staff or opening hours. Just absolute freedom to explore the world on two wheels!
So far we've helped over 25,000 riders to take the world on two wheels.
Okay, so how do I rent a bike?
That's super easy! Install our app on your mobile phone, find the nearest rental bike available and rent it in the app. You can rent up to 5 bikes at once, from 2 hours up to multiple weeks. Then get to the bike and unlock it – with another tap in the app.
How much does it cost to rent a bike?
Our bike rental prices vary for different countries, cities, and locations in the city. To see the average bike rental price in each city, go here. Get the exact price for your preferred pick-up location and rental time in the Donkey Republic App.
How do I unlock the bike?
You find your rental bike at the pick-up location by matching the bike ID in the app to the ID on the bike's handlebar information panel. Once you're next to the right bike, tap Unlock in the app. You will need to have Bluetooth and location turned on in your phone, but no internet connection is required. The app will connect with the lock and unlock automatically.
Please see our
Help
section for more tips.
Otherwise you can call us at +45 89 88 72 27 or write to us.
Happy Donkey riders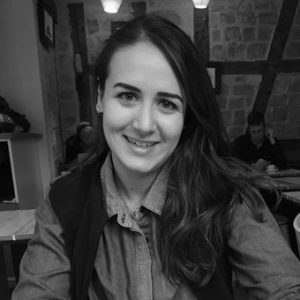 Ege Şahin
The system was amazing, such a simple concept but it works brilliantly. Only bluetooth needed to operate the locks. We were able to extend the rental with a few clicks on the app too. I'd highly recommend!
Become a host for Donkey Bikes
If you have public access space at your home or workplace to park Donkey Bikes then you could earn money on rental, or offer free memberships to your organisation.
Download the app to
rent a bike today.