Welcome to the Donkey Republic
The Donkey what?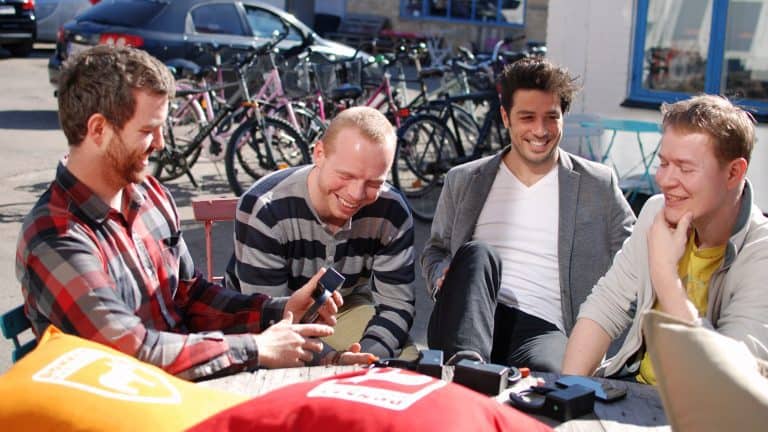 In 2015, we created an electronic lock and an automated, self-service bike-sharing system in a Copenhagen home basement. Since then, we've been taking that system on a ride around the world, while aiming to turn the bicycle into the hero of public transportation and a catalyst for greener, more liveable and less traffic-congested cities.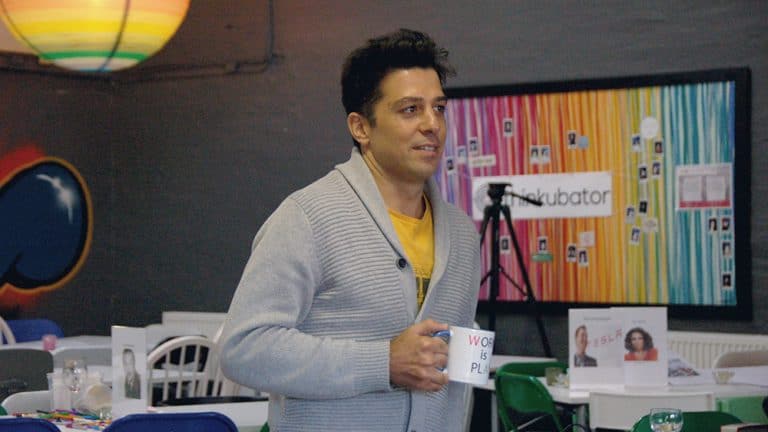 How the Donkeys came to be
It actually started back in 2012,  when founder Erdem Ovacik had a roommate in Copenhagen who put a few bikes out around the city that his friends could share when in need. He put combination locks on them, so that people wouldn't have to exchange keys, but only know a code. That's when Erdem thought: "Why on Earth isn't there an easier way to share your bike with anybody, anytime?"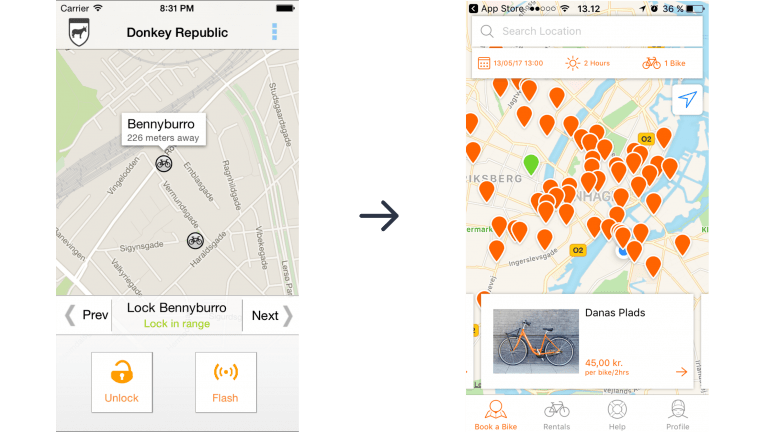 From that to the Donkey Republic operating today, it took quite a few brainstorming sessions over beers, business plans, applications for funding schemes, co-founder onboardings, locks built on sleepless nights, doors closing, others opening – and a lot of passion and resilience.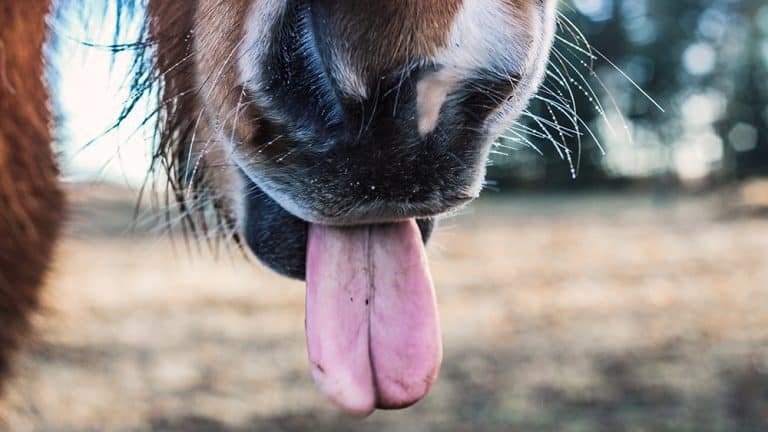 Okay, but still: what's with the donkey?
Once, a donkey would be the most accessible, dependable and commonplace means of transportation. Nowadays, when our cities are suffocated by boxes of metal, the humble bicycle is taking the role of its hoofed ancestor as a convenient and pragmatic device of urban mobility. So there you have it – we're the Donkey Republic because we believe that the future of mobility depends on one of the simplest, most plain and unpretentious vehicles ever invented.
Join us
iOS Developer
Our native iOS and Android apps represent our most important customer touchpoints, and we work hard to create the best user experience – a mix of intuitive UX/UI – while taking on the challenge of working with Bluetooth Low Energy and GPS connectivity, for a large user base which is offline to a high degree.
But enough about us, let's talk about you: a skilled iOS developer who can join our team in Copenhagen.
At Donkey Republic you will not only work with making great UX/UI, integrating with our backend, you will also work with actual hardware. So if you are up for this challenge, Donkey Republic is the place for you.