Some Barcelona barrios are more famous than others. Most people know about the narrow, medieval streets of Barrio Gótico and El Born snaking up from the sea. Tourists throng the Manhattan-like grids of Eixample, marvelling at its quirky, modernist buildings. Some visitors love La Barceloneta because of the beach and the bars that face out to the sea. But to find the real Barcelona, you have to go further. To the barrios many locals call home. And what better way to get there than by bike?    
Barcelona by bike is a great way to truly appreciate the history of the city and the differences in both architecture and atmosphere. It's a compact city. It's easy to traverse. And it's increasingly bike-friendly. Riding between Barcelona's barrios, you'll soon get to know what makes the city tick.
When I lived in London, I used to love wandering around Hampstead and Highgate on a Sunday. The two neighbourhoods are like villages within the city. You're still in London, but it feels very different. The city might have swallowed them up, but you can tell that they were once outside its limits. The original vibe remains. It's the same in Barcelona. It too has its villages within the city limits.
Getting around the Gràcia barrio – Barcelona's homey neighbourhood
I now live in one of these villages – Gràcia. It sits in the middle of some of the most famous tourist spots of the city. Gaudí's famous Sagrada Família lies just to the east, while his mosaic-covered Park Güell looks down on the Gràcia barrio from the north. And to the south, across Avinguda Diagonal, you'll find the modernist grids of Eixample. Gràcia, though, is mostly tourist free. It still feels very local.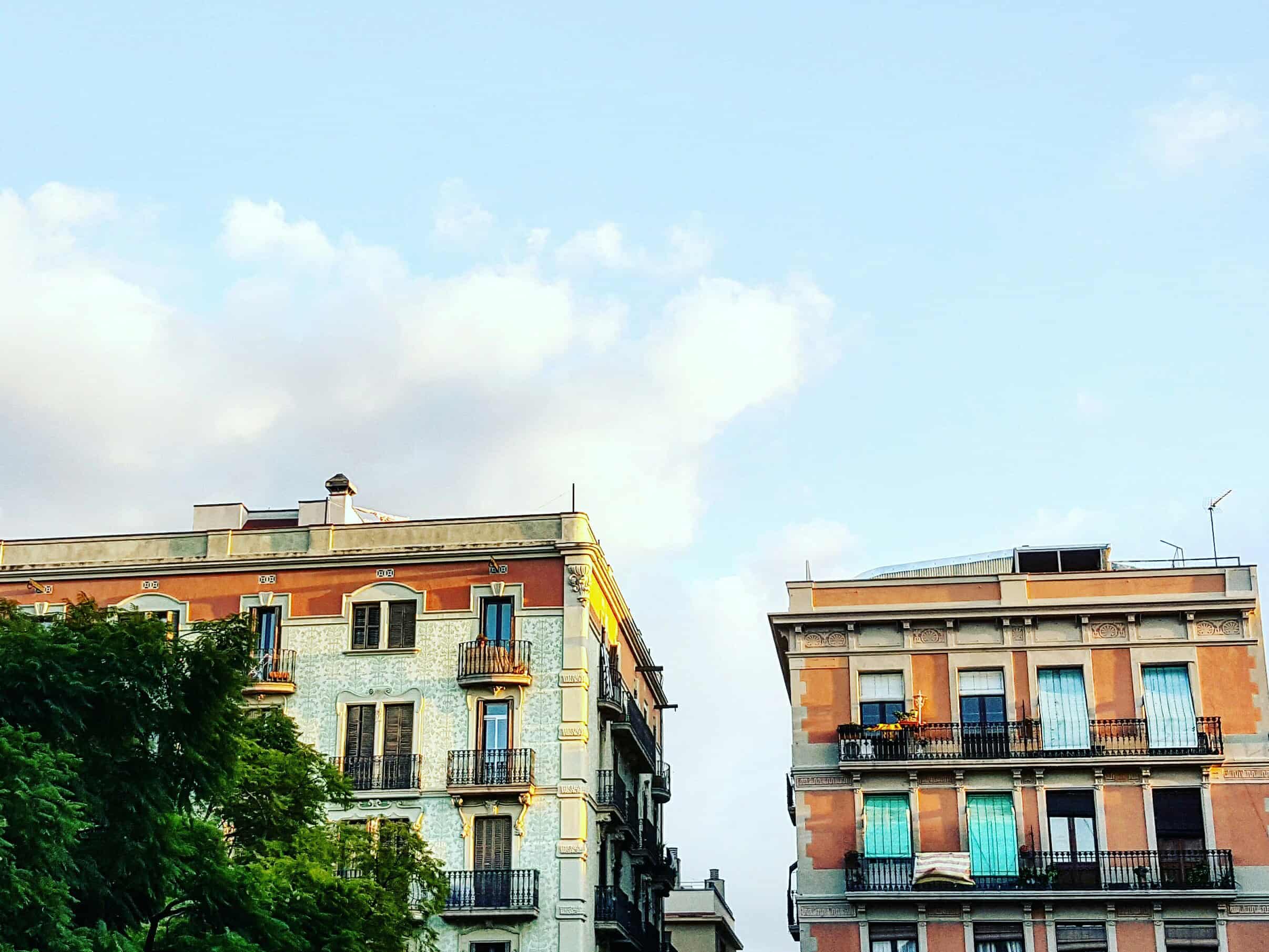 The area was famous for its bohemian atmosphere back in the day. Nowadays it's largely been replaced with more of a "hipster" vibe. You'll see plenty of tattoo places and artisan bakeries alongside the older, more traditional shops. It's a great place to explore. There are lots of inviting squares like Plaça de la Virreina and Plaça de la Vila de Gràcia to chill out in. You're never far from a bar, either. Check out Elephanta if a bar with a menu dedicated to Gin & Tonic is your thing. Or Bar Canigo for a beer with a view out to Plaça de la Revolució. The barrio also has loads of independent shops, selling everything from antiques to jewellery. And then there are the eateries! La Pubilla and La Singular are local favourites and have an affordable lunch menu. All in all it's a great little neighbourhood to get lost in – and here you can stumble upon a few recommended spots around Gràcia that you will find hard to leave!
It's a lovely neighbourhood to walk through, but it's also great to cycle around. Many of the streets in Gràcia are free of cars, or have very little traffic. Travelling by bike is fun all over the city, but Gràcia feels like it's been designed with cyclists in mind. I often find myself riding from one side of the barrio to the other and almost always discover a new favourite street or square.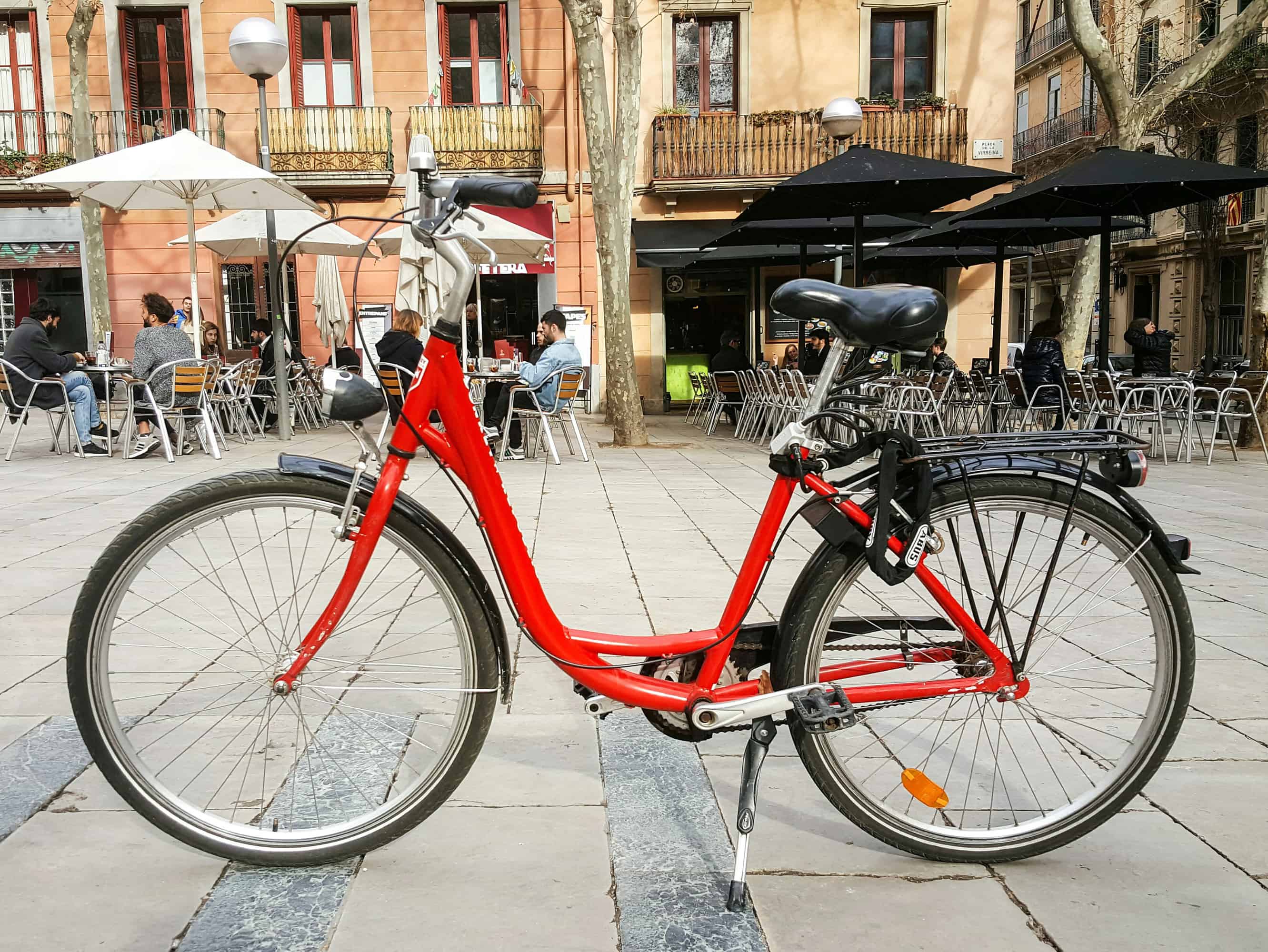 Biking between Barcelona barrios
Across the city to the west lies another village that's been swallowed by the city. It's called Sarrià. It has a more well-to-do feel about it than Gràcia and a slightly older demographic. You're less likely to find graffiti about Catalan independence on the walls up here. But it's just as lovely to walk around and to pass an afternoon. It also has some of the best cafes and patisseries in town – more about them below. Sarrià also hosts a number of emblematic squares and buildings which illustrate how the city took shape in the 18th century. 
If you feel like checking out both of these Barcelona barrios, getting from Gràcia to Sarrià is possible via the L6 train line. But where's the fun in that? Much better to hop on a bike and see what everyone else is missing below ground, don't you think?
Open the bike route in your Google Maps mobile app
So yeah, I've just created this nice little bike route you can follow to swoosh from one Barcelona barrio to the other. Pick up your bike around the corner from Hospital de la Santa Creu i Sant Pau. Then, after admiring both this incredible building and the view of Sagrada Familia down Av. de Gaudí, ride along Carrer de Sant Antoni Maria Claret toward Joanic metro station. From there, head up Carrer de l'Escorial and then take a left on Carrer de la Providència. Actually, wait! Before you take that left, if you feel you need a bit of energy for the ride, you'll see an ice cream place (orxateria in Catalan) on your right called Sirvent. They have some of the best ice cream you can find in the city. You're welcome!
Ok, now we can take a left onto Carrer de la Providència. It cuts more or less right through Gràcia, and it's a nice, quiet street. At the beginning it slices through a lovely little square called Plaça de Rovira i Trias. The bar La Rovira on the far side of the square specialises in local craft beers, but they also serve food.
At the other side of Gràcia, once you've made a quick turn onto Carrer de les Carolines, you'll ride past the first Gaudí designed house in Barcelona – Casa Vicens. If you want a quick detour before you get that far, swing a left onto Carrer Verdi while still on Carrer de la Providència. This beautiful, tree-lined street is what the barrio is all about – it's full of independent shops, cafes and bars, and has possibly the best cinema in town – Cine Verdi.   
When you exit Gràcia, all that sugary ice cream energy from before is going to come in handy. As you cross its barrios, Barcelona slopes upwards from the sea to the mountains behind it, so a few little climbs are unavoidable I'm afraid! As the map above shows, you need to get from Carrer de Guillem Tell (beyond Casa Vicens) up to Carrer d'Atenes (you can just get off the bike and cross over big main roads like Ronda de General Mitre). Eventually Carrer d'Atenes becomes Carrer de Sant Gervasi de Cassoles and after a bit of a steep climb, you'll reach Plaça de la Bonanova and the church of Sants Gervasi i Protasi with its interesting façade. From here on, it levels out and you can enjoy the ride all the way to Sarrià down Passeig de la Bonanova.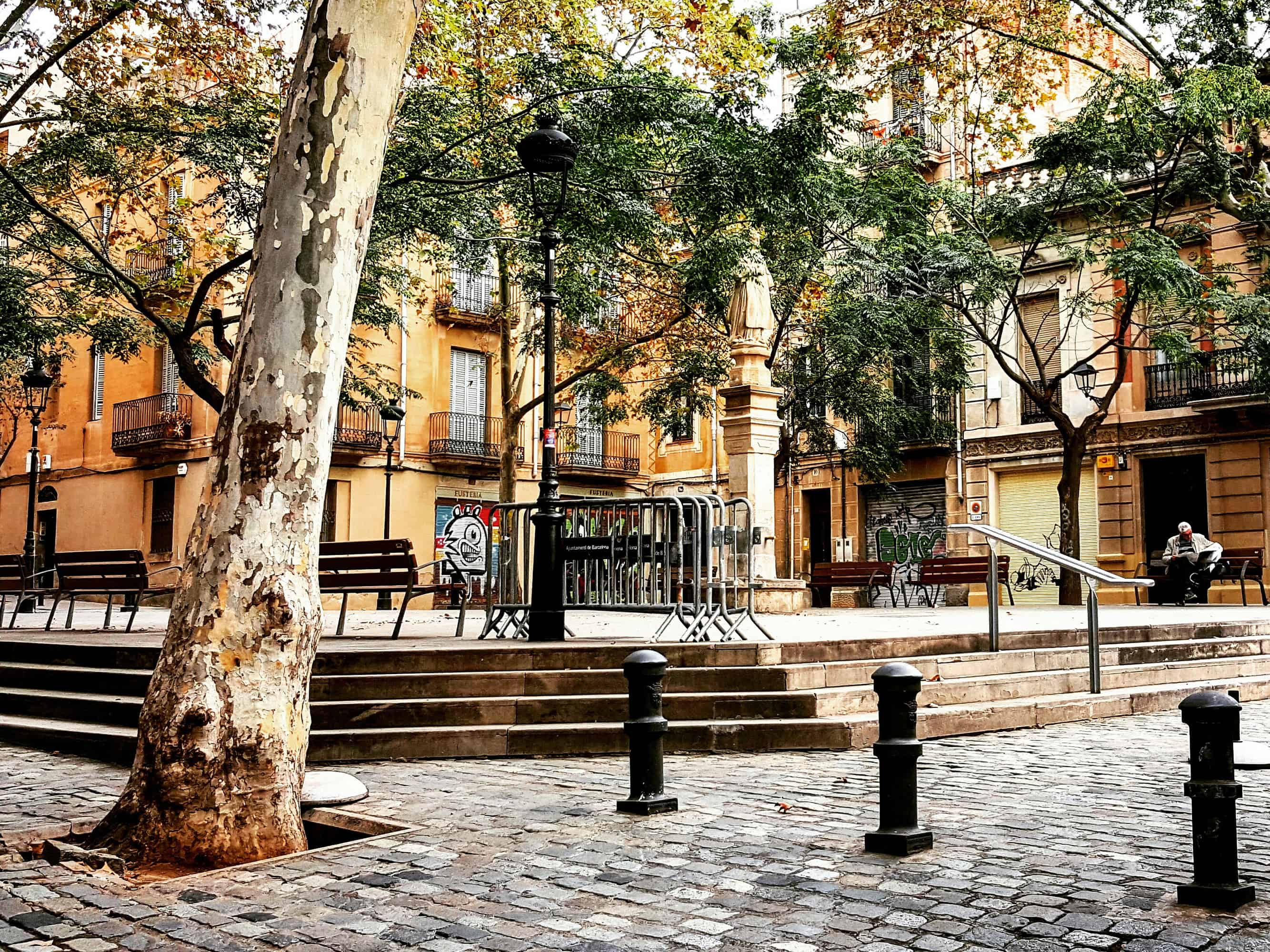 The sweet side of Barcelona – barrio de Sarrià
Once in Sarrià, head for Caffe san Marco on Carrer Major de Sarrià. This traditional café is a brilliant place to understand the rhythms of this old barrio and to watch the world go by. The coffee is fantastic and they also serve croissants, great little sandwiches and magdalenas. Some of the food that they sell here comes from Foix de Sarrià – the deli and patisserie over the road. You could spend an age in here just perusing the huge selection of cakes and chocolates. Good luck choosing what you want in less than 10 minutes! If you're in need of something more savoury, then check out Bar Tomás a bit further down the street. The locals say they have the best patatas bravas in town.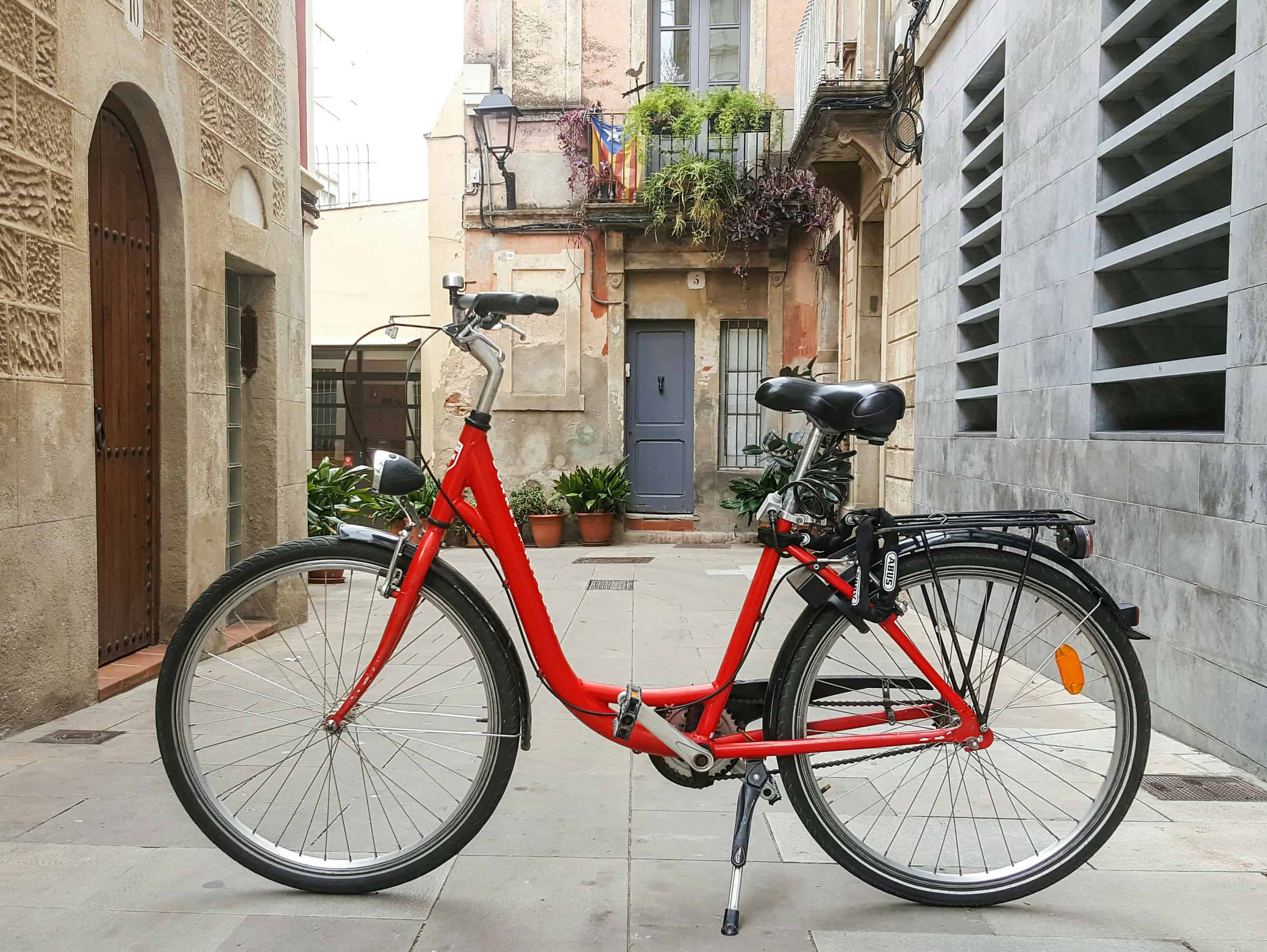 After you've gorged on the sweet delights of Sarrià, take a stroll around this lovely neighbourhood. The 14th-century Monastery of Pedralbes is only ten minutes away if you feel like soaking up a bit of history. You can also admire the views of the city from the paths that lead up into the hills behind the monastery.
One of the best things about riding around Barcelona barrios by bike is getting to see so many places that tourists often ignore. It's in neighbourhoods like Gràcia and Sarrià that you discover what this great city is all about. If you're looking for a more wild ride, follow the road up to Collserola mountain range, which entails the neighborhoods of Tibidabo and Vallvidera. 
So I'm sure you'll be happy to read that this is only the first in a series of articles based on my journey through Barcelona's barrios. Next stop: the sea – from El Poble Sec to El Poble Nou!
---
All photos taken by Tom Cross.