One of my favourite things to do, when I'm in a new city, is to explore their local markets – be they for food, antiques, art or vintage clothes. I usually save one day to do just that, and it will come as no surprise that my approach is to rent a bike and wander around on a quest for the best bargains and weirdest souvenirs.
Of all places to do such a bike tour, Barcelona is second to none in my opinion. An entire day spent among cheerful chatter, irresistible smells pertaining to some of the best food in the world, flamboyant textiles,  Modernista relics and quirky collectibles is a great way to immerse yourself into the Catalan culture – and practise your bargaining skills, of course.
For this reason, I came up with a Barcelona markets bike route that can take you through a whole Saturday of authentic shopping and dining. It's really easy to do, with little to bike between markets and hardly any noticeable elevation. I recommend taking the tour on a Saturday because that's when most markets are open. However, you're free to revise the route and make it your own. At the end of the day, the aim of this article is to pique your curiosity and inspire you to search for more hidden treasures in the Catalan capital. Here we go:
Open the bike route in your Google Maps app
I recommend starting this food & flea markets bike tour early. Not only because there are so many bargain buys and local specialities to discover, but because the first market on our list is best visited at 8 a.m. That's before the overflow of tourists rushes in and just in time to get a place at one of the bars that serve the best breakfast in town.
La Boqueria is clearly Barcelona's most famous public market, and one of the greatest in the world, say a bunch of respectable travel experts. So I don't need to convince you that it's worth spending at least half an hour here, staring at neatly arranged, colourful stalls with delicacies while you chew on some jamón.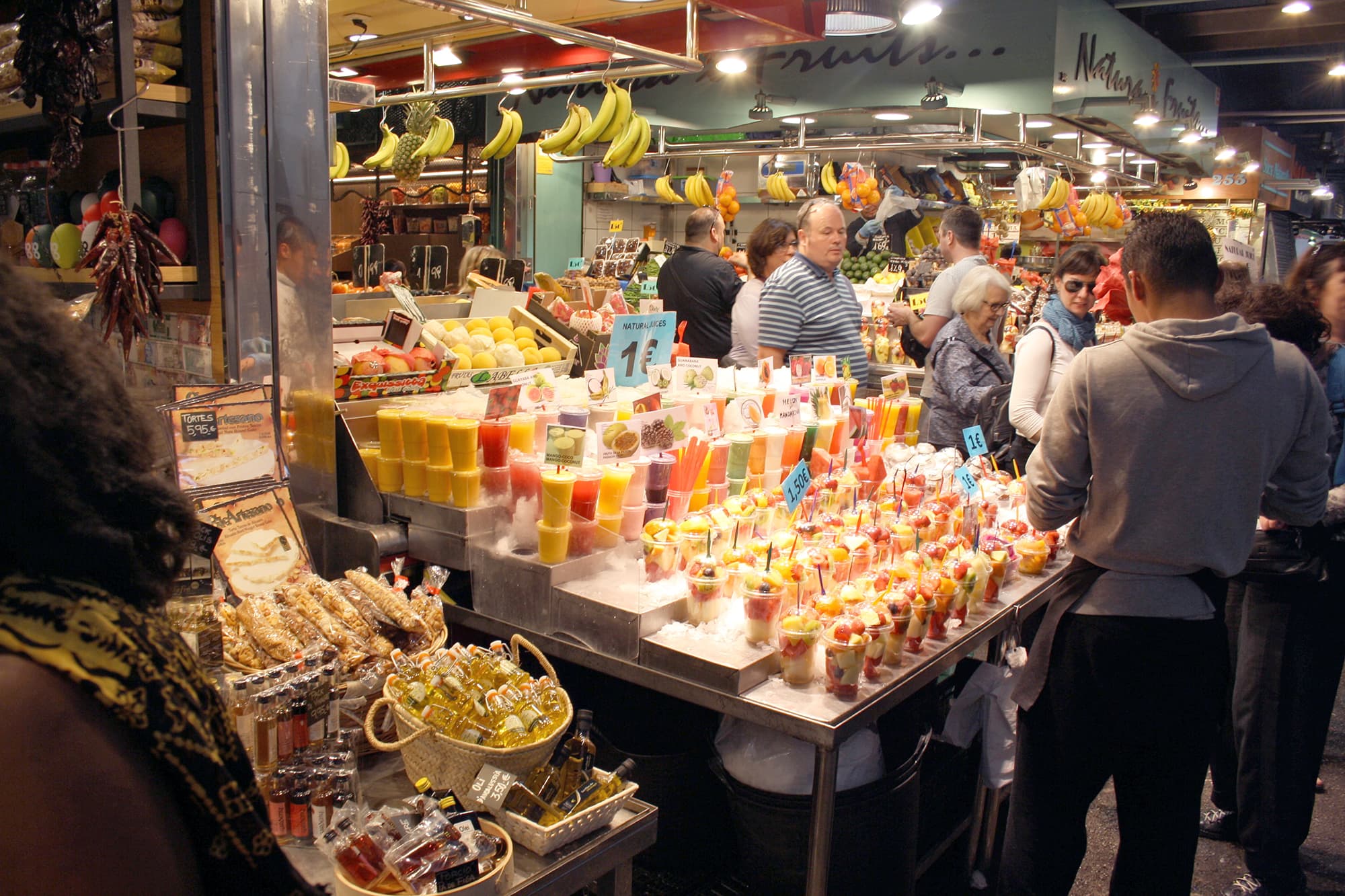 Mercat de La Llibertat | Llibertat Market
Next stop is the low-key version of la Boqueria, a brisk 13-minute pedal away. Highlights of the ride: popular pedestrian street La Rambla, followed by Passeig de Gràcia with its protected bike lane.
If the previous market left you dazed and confused, at Llibertat Market you'll have the chance to actually buy some local food at decent prices, hang out with the young crowd at some pop-up restaurant and take in the laid-back vibe of this part of the city. If you're really lucky, you might also drop in for the occasional folk music concert. The market stays open on Saturdays until 15:00.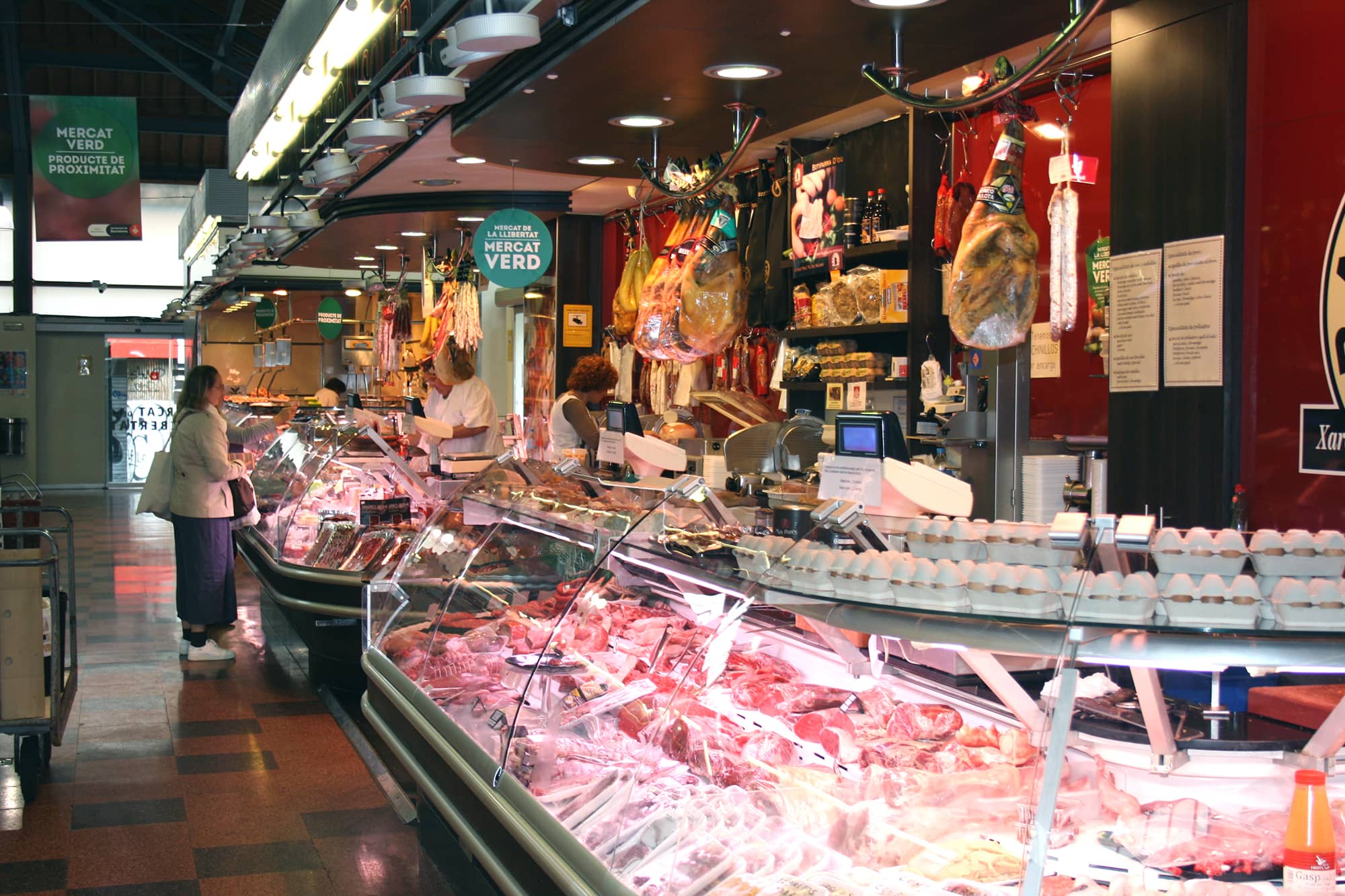 After so much food, it's time for some thrift shopping. To experience the real deal, you need to bike to Mercat dels Encants, Barcelona's best-known flea market. You need to do a lot of digging through weird and useless stuff to find the real vintage gems, but the satisfaction you feel when you finally do is totally worth it. You might like to know that this is actually one of Europe's oldest flea markets, and the only one who still keeps the tradition of the public auction. However, the auction happens on Mondays, Wednesdays and Fridays early in the morning.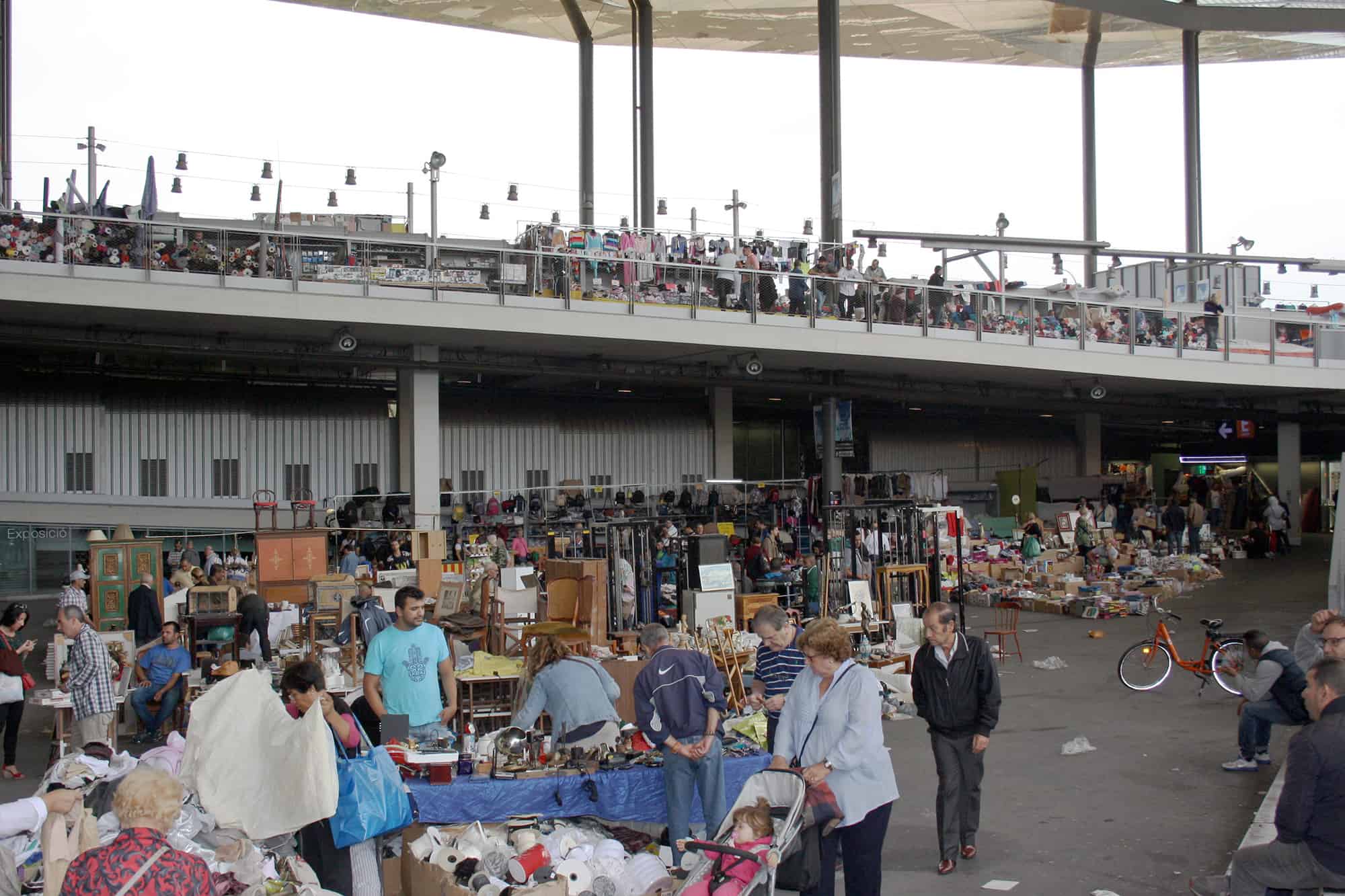 Mercadillo de la Plaça de Sant Josep Oriol
It's time to bike back to Barri Gòtic for some local art! Every weekend, Catalan painters gather around the beautiful square fronting Església de Santa Maria del Pi. The artsy vibe attracts street musicians as well, and sometimes there's dancing also! The fun usually lasts until 20:00, so you have enough time to have a drink at Bar del Pi, one of the most emblematic bars in the city and a true piece of history.
Extra tip: you might also stumble upon a small, improvised farmers market in the square, with lots of authentic Catalan products.
(entrance fee €3)
I really want to mention this market even if it's only open the first weekend of every month, so there are fewer chances that you'll be in town at the right time. Still, Palo Alto is trully a breath of fresh air built on the remains of an old manufacturing complex from the Poblenou district. This fashion, design & food market has some of the coolest food trucks in town, as well as some of the hippest parties as the sun goes down. Speaking of sunsets: Palo Alto's location is pretty close to the beach, so you could also end this hopefully successful bike tour by chilling on Platja de la Mar Bella, a glass – or the whole bottle – of Cava in hand.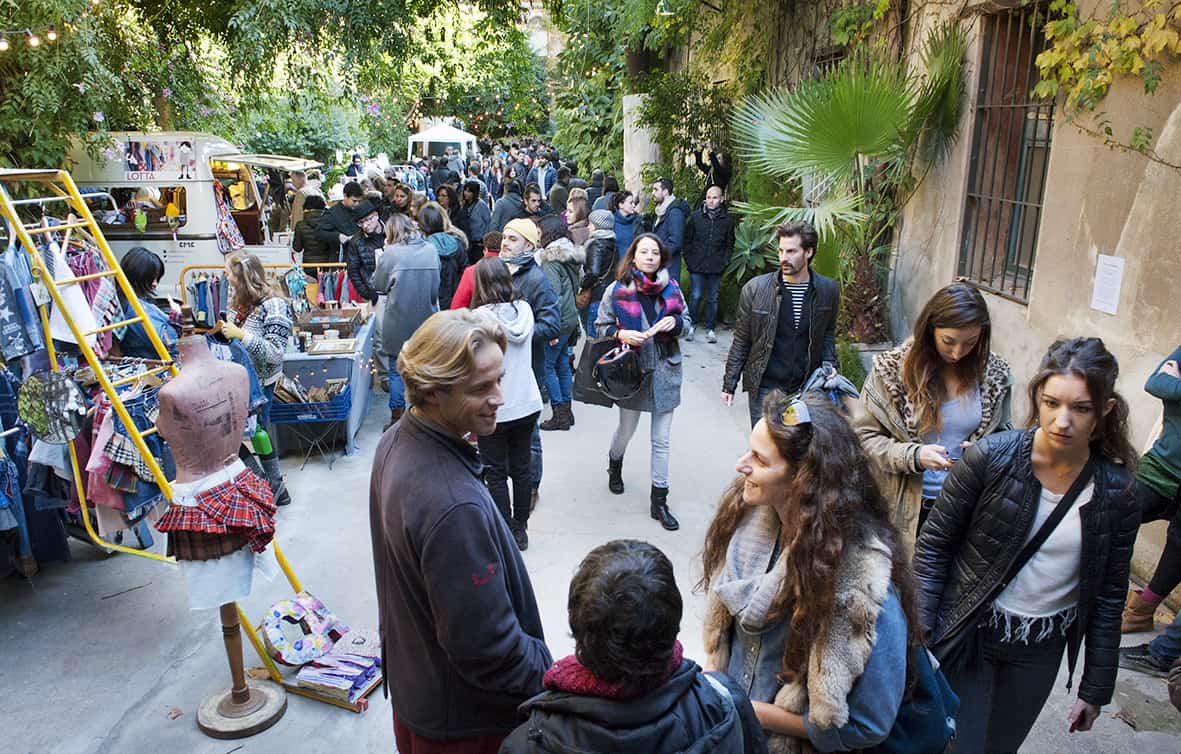 Honourable mention: Mercantic
This is an arts & crafts market – or, as they call themselves, the Vintage Village. Really cool permanent market for design, decorations, furniture and jewellery, with the only downside that it's not really in Barcelona. If you decide to have a cycling adventure of 1 hour worth of pedalling each way, you should definitely give this market a try. Here's how to get to Mercantic by bike.
---
If you know other cool local markets in Barcelona, I'd love to hear about them. Where should I bike next?