To our greatest pleasure the event industry started to focus more and more on sustainability. Oftentimes making an event greener means exchanging single use plastic with a biodegradable alternative. "While this effort is most noticeable for the eyes, if you look behind the curtain, you will find that plastic waste is not the highest polluting aspect of events. At most events, it is the transportation of guests that makes up 73% of total carbon emissions.While these efforts are definitely important, if we study deeper the carbon footprint of an event it turns out that transportation is responsible for the 73% of it. So, when asking the question how could we offset an event's CO2 footprint, the answer is clear: start  focusing on more sustainable means of transportation.
Encouraging biking instead of car rides at CHART in 2019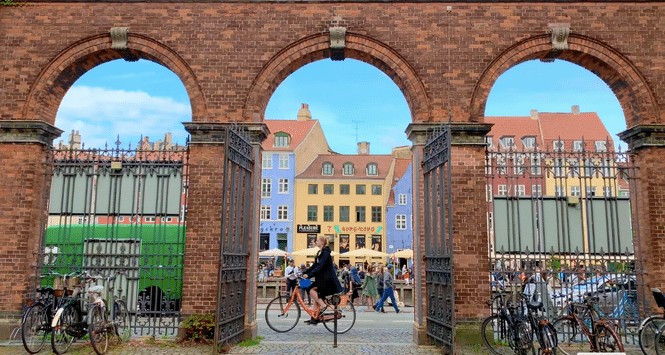 CHART art fair -the biggest art fair in the Nordics- hosts hundreds of exhibitors and thousands of visitors from all around the World. This year -as part of the event's sustainability efforts- CHART partnered up with Donkey Republic, to offer discounted Donkey bike rides to visitors. Cycling not only the most carbon neutral way to get from one exhibition to another, but also the most authentic way to get around in Copenhagen.
During CHART, guests can enjoy 10% discount on good quality, comfortable city bicycles. VIP members and volunteers are offered special deals for the weekend to help CHART get closer to its sustainability goals. For more information, check out CHART's website about the partnership. Bikes will be available from Thursday 29 August until Monday 2 September. Happy riding for all CHART visitors!