Bike rental in Barcelona
You can rent a Donkey Bike for longer than just a single ride.
How it works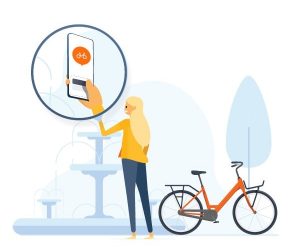 RENT A DONKEY
Open the Donkey Republic app
to see pick-up locations,
and rent it with your phone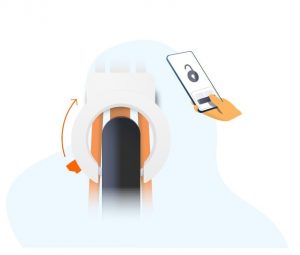 UNLOCK WITH YOUR PHONE
Connect to the lock via Bluetooth
to lock and unlock your Donkey
whenever you make a stop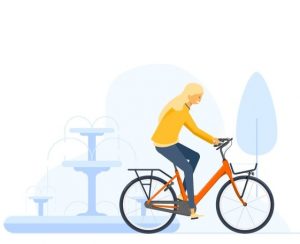 RIDE AND KEEP THE BIKE
Short or long rentals.
Lock and unlock your bike
as much as you like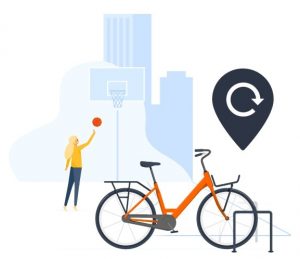 RETURN AT THE END
When you are done riding, bring
the Donkey to an available drop-off
location, end your rental in the app
Barcelona cycling guide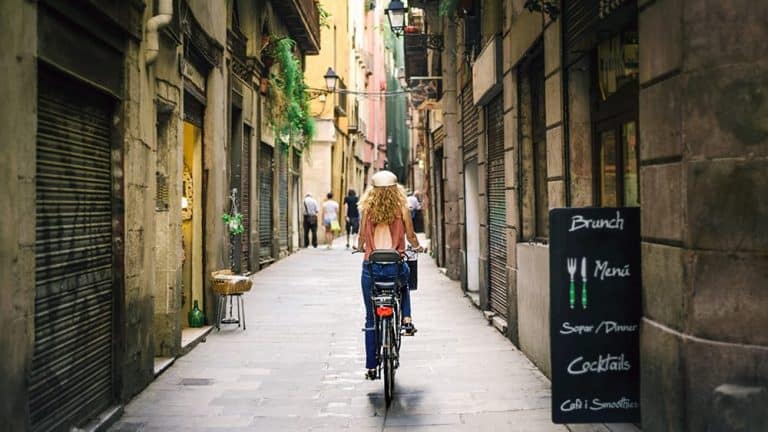 Cycling in Barcelona
A darling of bike cities, Barcelona features flat terrain and nice weather, plus some of Europe's most sought-after sights. It's a must to rent a bike in Barcelona, so you can experience as much of the city of possible.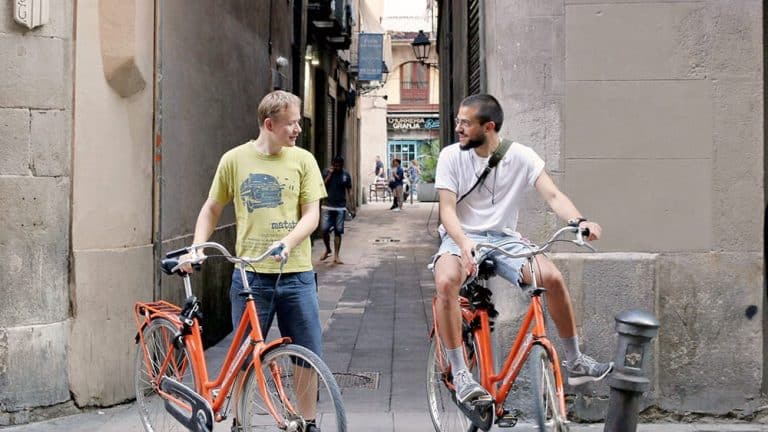 Where cycling is muy guay
Going on a Barcelona bike tour is the best thing you could do here, apart from stuffing your face with paella and cava, of course. You may want to plan it around one of your interests, make it a Gaudí bike tour, a local markets bike tour, or a green bike tour, or even a tapas bike tour, though it might get a bit harder to pedal after the 4th restaurant. Alternatively, you can let your rental bike roll freely and just explore each barrio, one at a time.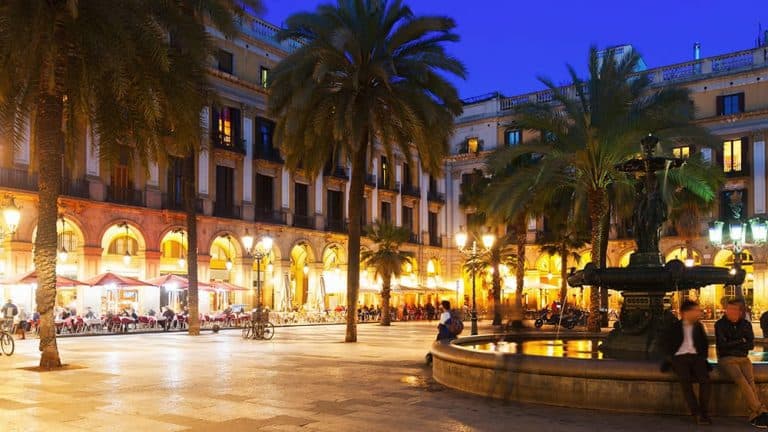 Where do Barcelona locals go?
Here's another tip on how to escape the crowds and go where the locals go: check the Spotted by Locals Barcelona blog! You'll get insider tips by handpicked locals who clearly love their city and want to help you experience it like they do. They also have a 100% offline app, available on iTunes & Google Play.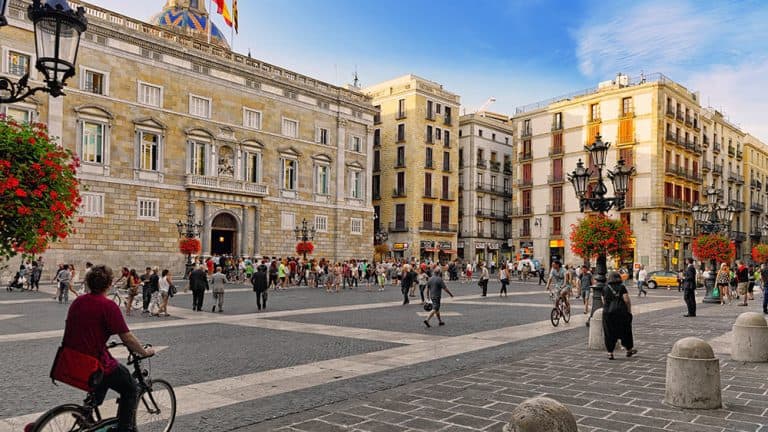 How to explore Barcelona on a bike
Check out our Barcelona barrios rundown and other themed bike routes below. Don't forget to also get acquainted with the basic Spanish cycling rules before you get on a rental bike, as well as, duh, actually rent that bike from one of our many Barcelona bike rental locations – check them out in our app.
Neighbourhoods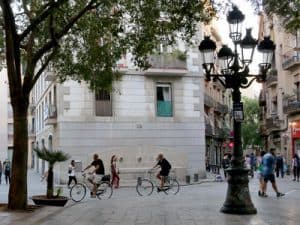 Cycling in Barri Gòtic
You can kick off your Barcelona city tour with the obvious part, the centre. In this case, that would mean Barri Gòtic (Gothic Quarter for the lesser Latin among us). It makes sense to start your discovery from the very literal beginning of it all: the birthplace of what we call today Barcelona, in a hidden courtyard on Carrer del Paradís. There you can see the remains of the Temple of Augustus. Then you're free to check all the touristy stuff by taking your rental bike around Barri Gòtic, but make sure you see Joan Fontcuberta's Kiss – a street art piece made up by 4000 pictures from locals expressing their idea of freedom.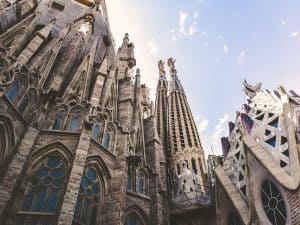 Cycling around Sagrada Familia
Who are we kidding? If this is your first trip to Barcelona, you'll be lining up to see Sagrada Familia in no time. Enjoy the sunstroke! Once you cross that off your list, hop on your rental bike and explore the area a bit more. Take a bike ride up the car-free Avinguda de Gaudí to the beautiful building of Hospital de la Santa Creu i Sant Pau, and then continue towards Park Güell. Alternatively, cycle in the opposite direction and join the most popular bicycle lane in Barcelona, on Passeig de Sant Joan. Take your time to discover the Eixample district. This area is basically an open air museum of head-turning art nouveau buildings and, well, expensive restaurants.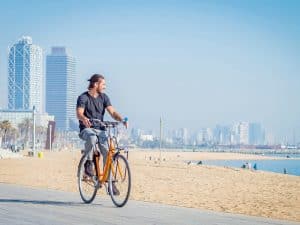 Cycling in Diagonal Mar & Poblenou
If you want to experience the fresh, cosmopolitan vibe of the city, take your rental bike to the area called Diagonal Mar i el Front Marítim del Poblenou. There you'll be able to cycle by renowned architectural landmarks, such as the Forum Building and Forum Park, but also to take a break at some of the newest beaches in town. We recommend the Mar Bella beach to get farther away from the crowded waterfronts downtown and closer to some skinny-dipping (yup, there's a nudist beach down there). Find the nearest bike rental in Poblenou from the following locations: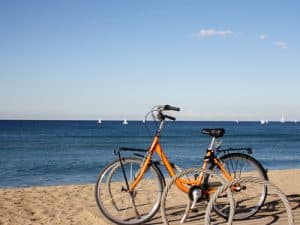 Cycling in Barceloneta
A tour with your rental bike around Barceloneta is a guarantee of beautiful waterfronts and scenery. Beyond the hype around the modernised promenade and other hangout spots, you'll find the true vibe of what once was a fishing town – if you take your time and your rental bike along the narrow streets of the neighbourhood.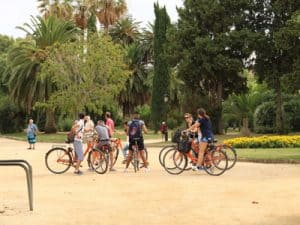 Cycling around Ciutadella
Barcelona's famous Parc de la Ciutadella owes its name to the military citadel that used to sit in its place. Today, this is the biggest green oasis in Barcelona's city centre. It's so big, you'll definitely need a bike to make sure you discover all its secrets, such as: the waterfall, the lake, the music kiosk, the plant house, the glass house, the mammoth, the castle, even the parliament building. If you want to explore more than the park, the El Born area makes up for an exciting bike tour, with all its historical buildings and monuments but also hip boutiques and fashionable hangouts.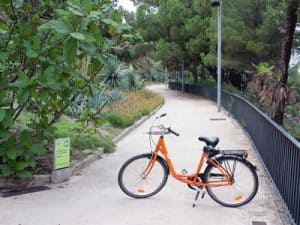 Cycling around Montjuïc
Another part of the city that's totally worth a ride or two is Sants-Montjuïc. As you take your rental bike up the hill of Montjuïc, remember to make stops in the area's many themed gardens, or to have a stroll around the architectural museum of Poble Espanyol. Oh, and if you happen to come to Poble Espanyol in spring or autumn, you'll have the chance to attend the super cool Brunch Electronik on Sundays. The event moves down to the Jardins Joan Brossa over the summer, so you're actually covered either way.
Our Friends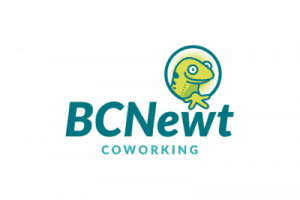 BCNewt is the first 100% sustainable coworking space in Barcelona. Committed to the collaborative culture, entrepreneurship and the environment, we're located in an old building rehabilitated and modernised with recycled materials. Multiple materials reused, such as mirrors, tables, wood, aluminium, among others, have returned the vibrance of this property built in 1891.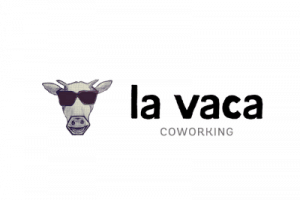 La Vaca Coworking, a former dairy turned into a laid back co-working place, located in the heart of Poble Sec. A creative community of freelancers, entrepreneurs and digital nomads from all over the world that share a space with relaxed vibes and productive energy. At la Vaca you will find many different spots to work, as well as many chill areas, weekly events, especially focused on networking, art and sport and last but not least, nice coffee – for free!
Spanish cycling rules
In safe hands
Always use hand signals to communicate your intentions while riding your rental bike. One hand straight up means stopping, right hand to the side – turning right, left hand to the side … you get the drill.
Bike helmets
Wearing a bike helmet is mandatory outside urban areas (you can get arrested if you don't!).
Parking the rental bike
You must park your rental bike in designated bike racks, and never chain it around trees, traffic lights, wastepaper baskets etc. Don't park more than 2 bikes on each side of a bike rack.
Cycling + Cava = not a good idea
You cannot cycle with an alcohol level exceeding 0.5 grams / liter in blood (0.25 milligrams / liter exhaled). The fine for drunk riding can go up to €500.
Download the app to rent a bike today