Bike rental in Copenhagen
How long do you want to rent a bike for? Check the average price:
Cycling here often?
Sign up for a membership to access bikes regularly, at cheaper prices.
How it works
Rent a bike in a few clicks
Get the Donkey Republic app to rent a bike from many locations in the city. 24/7 pick-up available!
Unlock your rental bike
Once you find your bike at the pick-up location, tap "Unlock" and the app will open the bike's electronic lock.
Ride, take breaks, explore
Keep the bike with you and lock it when you take breaks. Extend your rental if you're having too much fun.
Return to the drop-off location
Return the rental bike to an available drop-off location, lock it and end your rental with the app.
Copenhagen cycling guide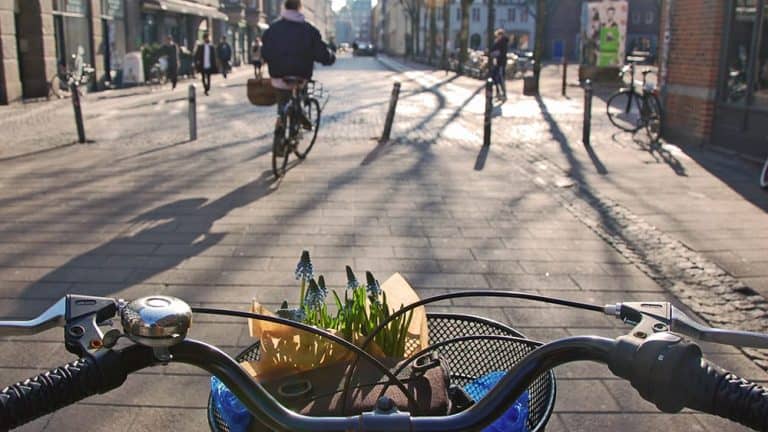 Bike rental in Copenhagen
You're in one of the best cycling cities in the world, so renting a bike to explore Copenhagen is really a no-brainer. It will give you the freedom you need to discover the Danish capital in a fun, authentic way.
Take advantage of 454 km of bike paths
Take your time to explore every neighbourhood in the city, as you'll discover that each of them has its unique identity and vibe. The good news is that you can start your Copenhagen bike tour pretty much anywhere, because, unlike traditional Copenhagen bike rental shops, we have rental bikes spread around the city in various pickup locations. Find a bike near you in the Donkey Republic app and start your adventure on two wheels!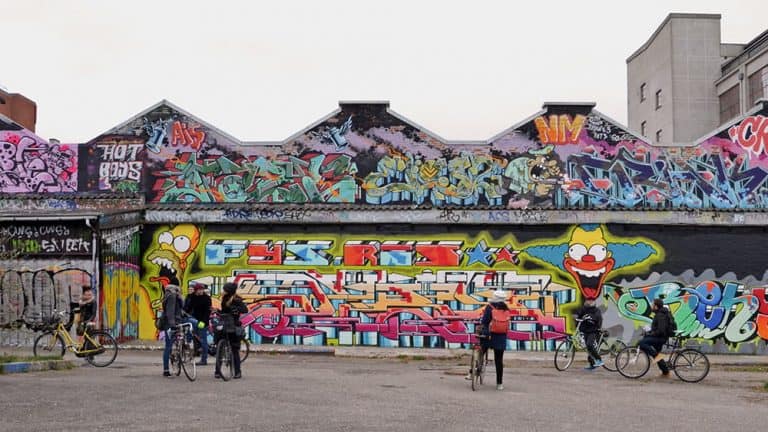 How to explore Copenhagen on a bike
Before you saddle up your rental bike, check out our recommendations on exploring Copenhagen on a bike, as well as the most important Danish cycling rules you should respect to keep yourself safe and sound during your bike rental in Copenhagen.
Danish cycling rules
Turning left at an intersection
Ride through the intersection on the right, while signalling with a raised hand that you're stopping; stop at the corner of the street you want to join and wait for the traffic on the right-hand side for the green light to proceed in your new direction. Find a visual explanation of the Danish "hook turn" here.
Let there be light
As soon as the sun sets, turn on the lights on your rental bike. This is how you avoid a serious fine (DKK 700) as well as, you know, falling off your face. Good thing is, if you're here during summertime there's so much daylight you won't have to think too often about this.
Bike helmets - a grey matter
In Denmark, bike helmets are not mandatory and, even if there's quite a debate regarding whether that's OK or not, very few people actually wear them. Therefore, protecting your brain is totally your call. If you decide to do it, go to these guys and show them your Donkey Bike booking – they'll give you a helmet for 25kr/day.
In safe hands
If you see people around doing hand acrobatics on their bikes, it means they're trying to communicate with you. One hand straight up means stopping, right hand to the side – turning right, left hand to the side … you get the drill). Use these hand signals while on your rental bike, or you'll most probably get run over by a Dane who's rushing to make it work. Kidding, Danes are never late to work.
Download the app now to rent a bike in Copenhagen