Bike rental in Munich
You can rent a Donkey Bike for longer than just a single ride.
How it works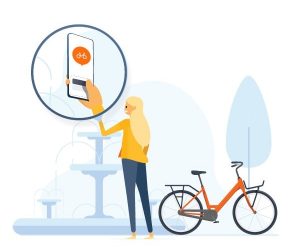 RENT A DONKEY
Open the Donkey Republic app
to see pick-up locations,
and rent it with your phone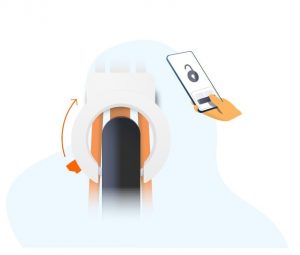 UNLOCK WITH YOUR PHONE
Connect to the lock via Bluetooth
to lock and unlock your Donkey
whenever you make a stop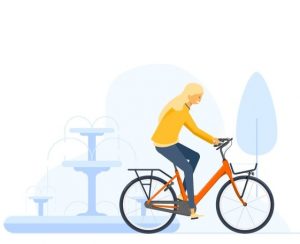 RIDE AND KEEP THE BIKE
Short or long rentals.
Lock and unlock your bike
as much as you like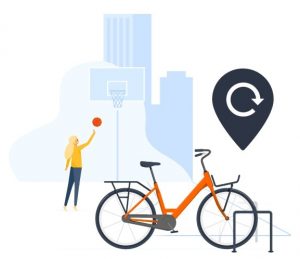 RETURN AT THE END
When you are done riding, bring
the Donkey to an available drop-off
location, end your rental in the app
Munich cycling guide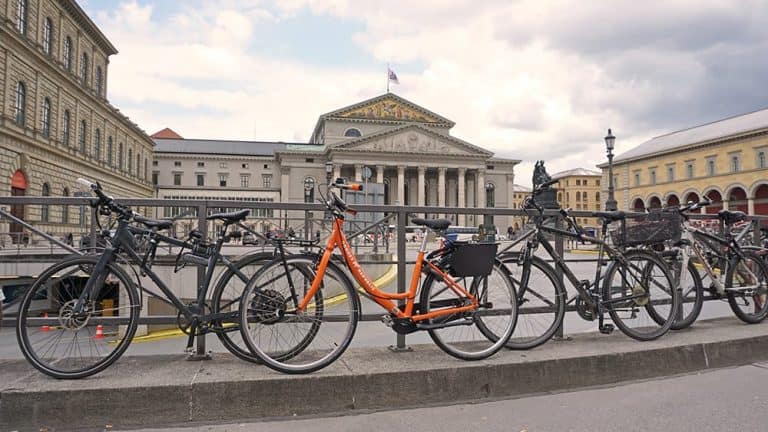 Cycling in Munich
The best possible way to see Munich is by bicycle, and with around 80% of Münchners owning the two-wheeled transport, there's little wonder that  the city recently named itself Germany's Radlhauptstadt – the bicycle capital. Rent yourself a bike in Munich and join them – to discover that Bavaria is not just good for Oktoberfest. Although that's pretty awesome too.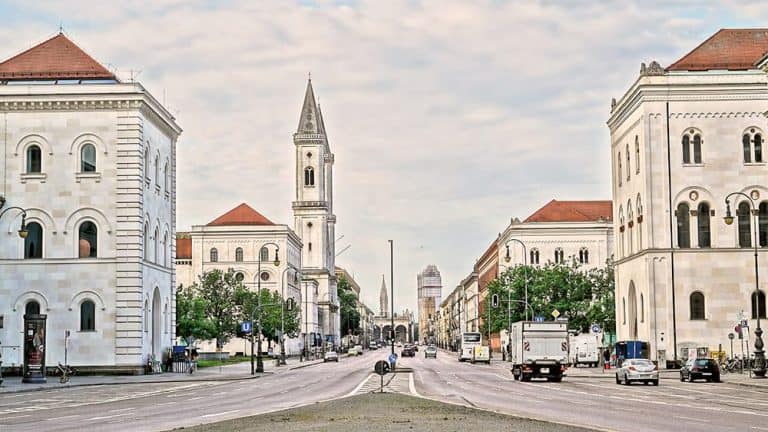 On the right [bike] track
There are over 1,200 kilometres of cycle track twisting through the city, with more bike-stands than you can shake your pump at. And they're not stopping there – the city council is looking to increase that figure significantly with millions of euros of investment over the next few years. They even have specialised bicycle routes where other traffic cannot exceed 30 Kph and cyclists can use the full width of the road. It's a great time to get your rental bike out and explore Munich's centuries-old architecture.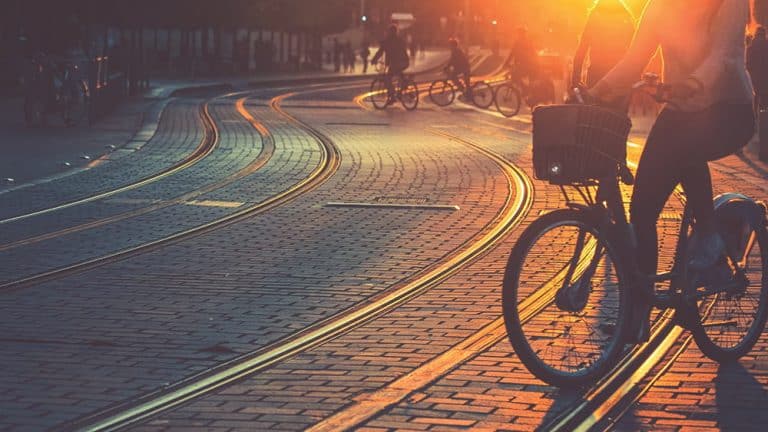 How to explore Munich on a bike
In order to explore the capital of Bavaria by bike, you must first be in possession of one. You can easily find all of our Munich bike rental locations in the city using the app. Please, don't forget to brush up on German cycle laws, and you'll find a handy, bite-sized guide below with all the essentials. Then all you have to do is decide where to ride – so take your pick from the following top cycle locations in Munich. Alternatively, you could just cycle them all – the ice-cold beer can wait.
German cycling rules
Hand signals
Using hand signals are a requirement in Germany, stick your left arm straight out for turning left, and your right arm straight out for turning right. Sehr einfach!
Use your head – keep it safe
At the moment wearing a bike helmet is not compulsory for adults in Germany – but we heartily suggest you do. Those things save lives. Children under 11 years of age are required to wear one – so make sure their little heads are covered with a cool helmet.
Parking and transporting your rental bike in Munich
Munich has an extensive network of bike racks to secure your two-wheeled friend safely. You're allowed to take your rental bike on the U-bahn and most regional rail networks –but be aware you'll need to buy it a ticket. It's like a family member anyway, isn't it? You're not allowed a bike on buses or trams, and no transport will welcome you aboard during rush hours.
No-no's
Beers on bikes? Tempting – considering Munich's history with beer drinking – but cycling under the influence will slap you a hefty fine – not to mention you could do yourself or someone else a serious injury. And don't use your mobile or earphones while riding – that'll cost you ten euros.
Download the app to
rent a bike today