Bike rental in Reykjavik
You can rent a Donkey Bike for longer than just a single ride.
How it works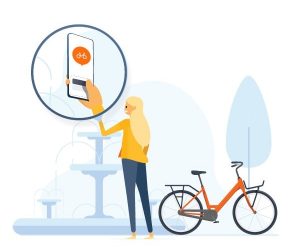 RENT A DONKEY
Open the Donkey Republic app
to see pick-up locations,
and rent it with your phone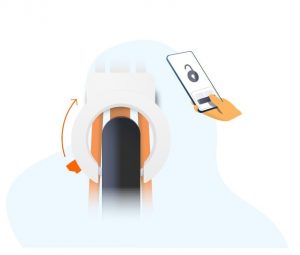 UNLOCK WITH YOUR PHONE
Connect to the lock via Bluetooth
to lock and unlock your Donkey
whenever you make a stop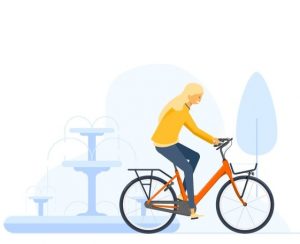 RIDE AND KEEP THE BIKE
Short or long rentals.
Lock and unlock your bike
as much as you like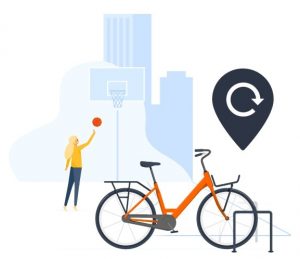 RETURN AT THE END
When you are done riding, bring
the Donkey to an available drop-off
location, end your rental in the app
Cycling in Reykjavik
Hidden gems…
Cycling through Reykjavík allows you to see every little nook and cranny of the city. Many of Reykjavík's better restaurants, bars and recreational facilities have little to no online visibility, so you'll be much better off having a nice bike ride rather than researching things to do!
photo by Eggert Johannesson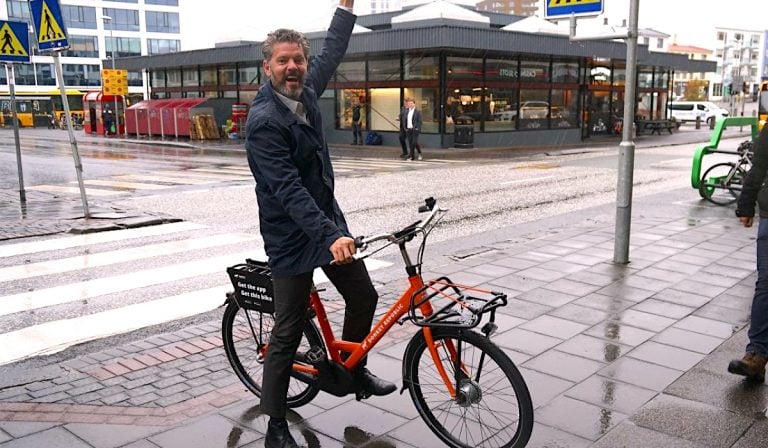 Cycling in Reykjavík
The best way to get around in downtown Reykjavík is by bike.
In the city center, quite a few roads are closed down and the ones that aren't can be very confusing.
Photo: Mayor Dagur B. Eggertsson was among the first to try Donkey Republic bikes in Reykjavík
Download the app to rent a bike today