Bike rental in Valenciennes
You can rent a Donkey Bike for longer than just a ride.
Ride and pay at the end. The longer you ride, the cheaper it gets.
Drag to see more prices
How it works
Rent a bike in a few clicks
Get the app to rent a bike from many locations, in many cities.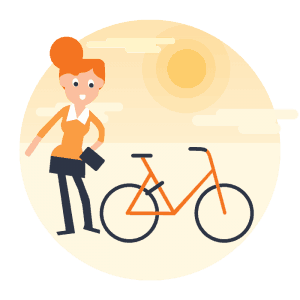 Unlock your rental bike
Find your bike at the pick-up location and unlock with the app.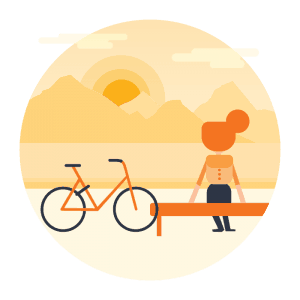 Ride and keep the bike
Short or long rentals. Lock and unlock your bike as much as you like.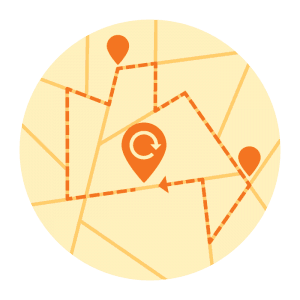 Return the rental bike
Return the rental bike to an available drop-off location, lock it and end your rental with the app.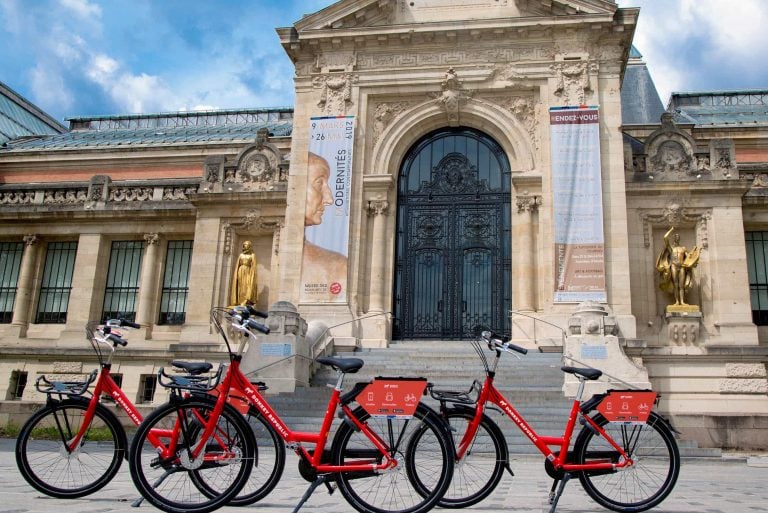 Rent a red Donkey Bike to get around Valenciennes during the FIFA Women's World Cup France 2019™. Download the Donkey Republic app and use it to rent, unlock, lock and finish your rental. Every first 15 mins is completely free, and if you need a longer ride you can use the code CDM2019 for a free 1 hour bike ride.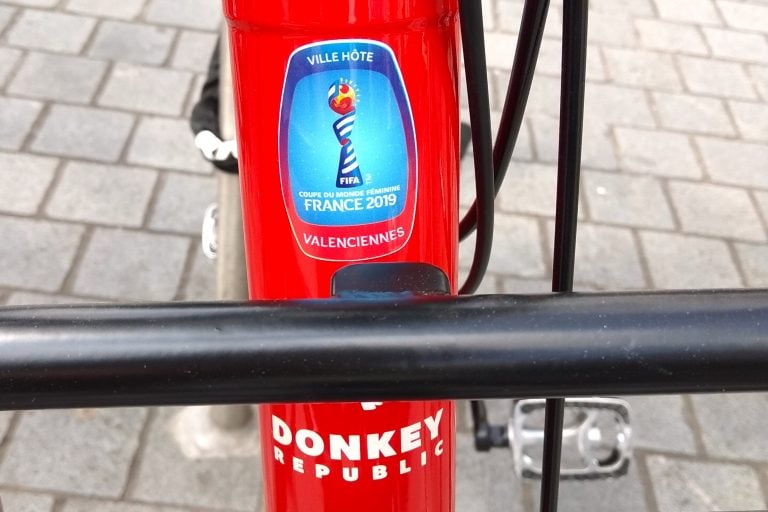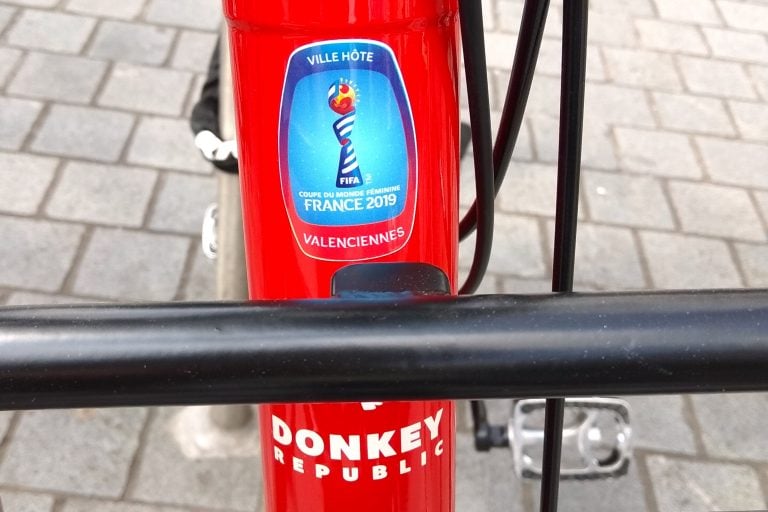 FIFA Women's World Cup France 2019™
Starting from June 7th, these bright red breed of Donkey Bikes will support the FIFA Women's World Cup in Valenciennes. Athletes, visitors, ladies and gentlemen will take the Donkeys to get around in Valenciennes with zero CO2 emissions. A great example, that even the biggest sport events can be done with care for our planet.
Download the app to
rent a bike in Valenciennes