A beautiful thing about Copenhagen is that it has countless pocket parks and large green areas, as well as lakes, waterfronts and beaches. The municipality made it their goal to build enough green and blue spots so that 90% of all Copenhageners could walk to a park, beach or harbour bath in less than 15 minutes. I didn't do enough research to ensure that actually came true, because, well, I was out enjoying Copenhagen's nature. So guess what, you'll have to test that for yourself!
Thing is, if you're visiting, you might want to check as many of these spots as possible, which calls for a bicycle to take you around the city. That's precisely why I thought of helping you a bit and created a bike route with some of my favourite nature spots in Copenhagen. Google Maps says it takes 3 hours to cover them all, but that's only if you're crazy and don't stick around to enjoy each place mentioned on the route. For me, it was more of a day trip, but you can, of course, alter the route, skip some steps or add new ones – you'll definitely find plenty of cool stuff on the way.
Here's the link to the route on Google Maps, and below – the trip's summary.
---
You can start nice and central, with breakfast in Ørstedsparken – trust me, you'll need lots of energy for the trip. This park is really close to Nørreport station, where – surprise! – there's a Donkey bike hub. So the next step is to rent your bike and get going.
To reach the next spot, you should pass by the popular lakes that cut Copenhagen in half, for a ride with a gorgeous view of the water, the bridges, the swans and the cafe terraces.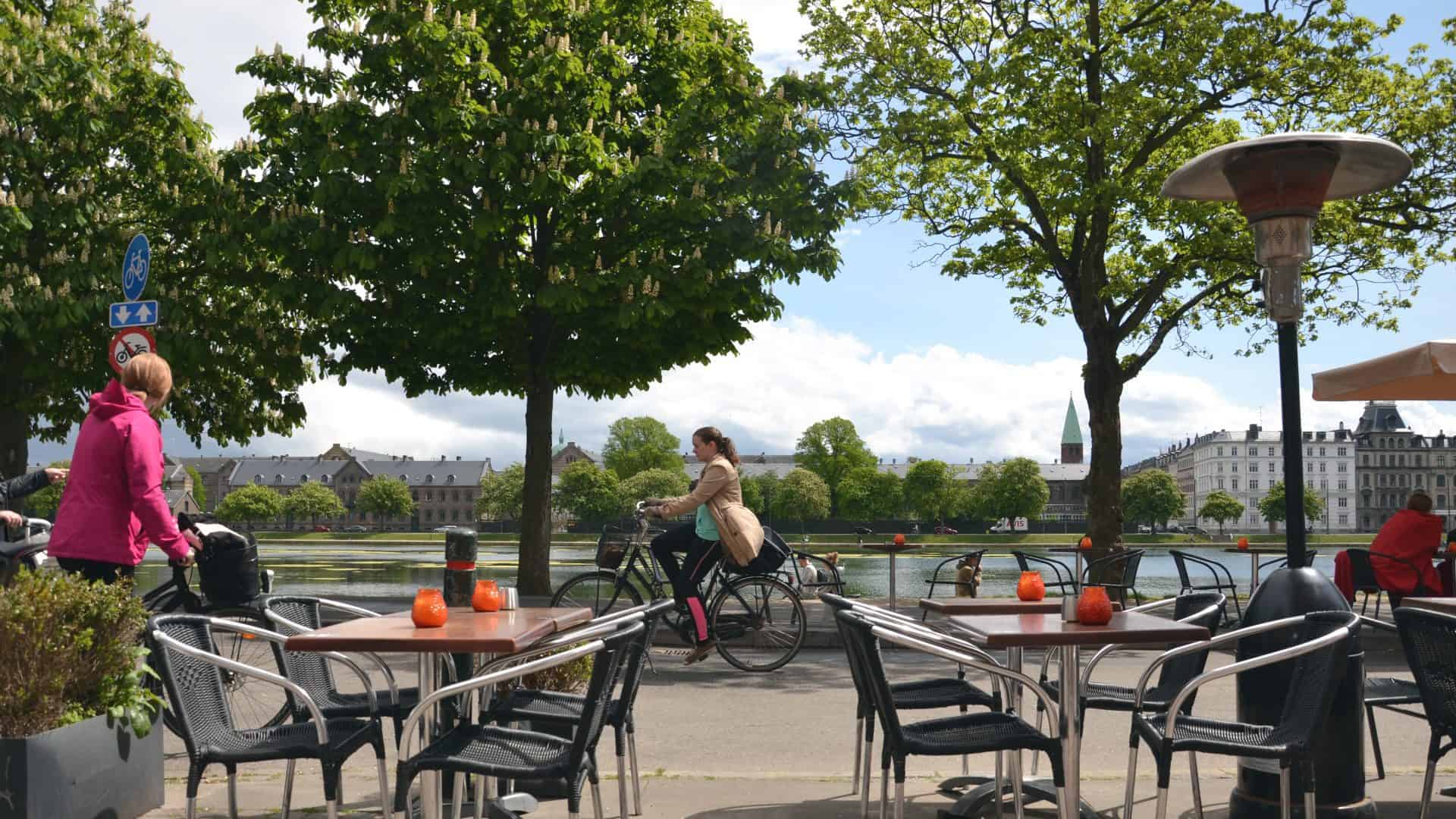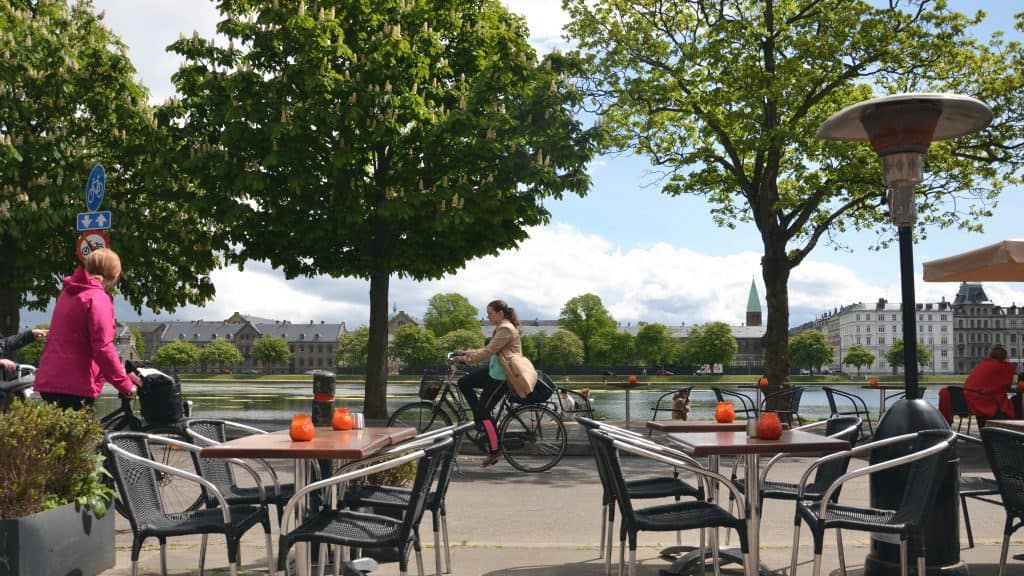 Then you get to Ved Classens Have, a tiny natural secret tucked behind apartment buildings. This will serve as an example of how Danes like to keep green oases in their backyards for afternoon picnics and Sunday brunches. OK, maybe not just an example, but a particularly beautiful one.
Next on the itinerary is the Charlottenlund Beach Park. While not really in Copenhagen, this beach is only 20 minutes away by bike and offers you the perfect spot for a swim and a snack – trust me on this one too, you'll already be hungry by now.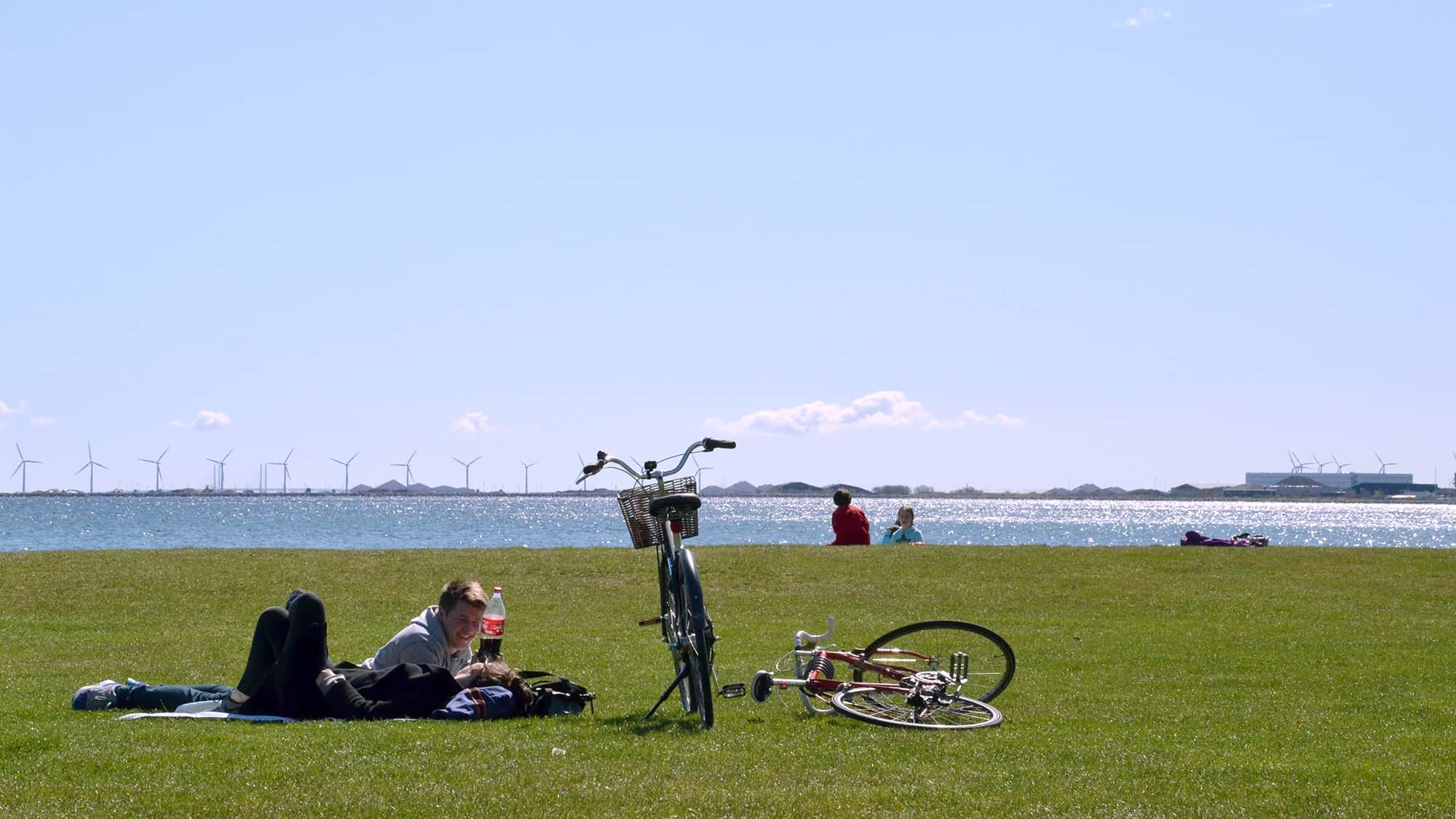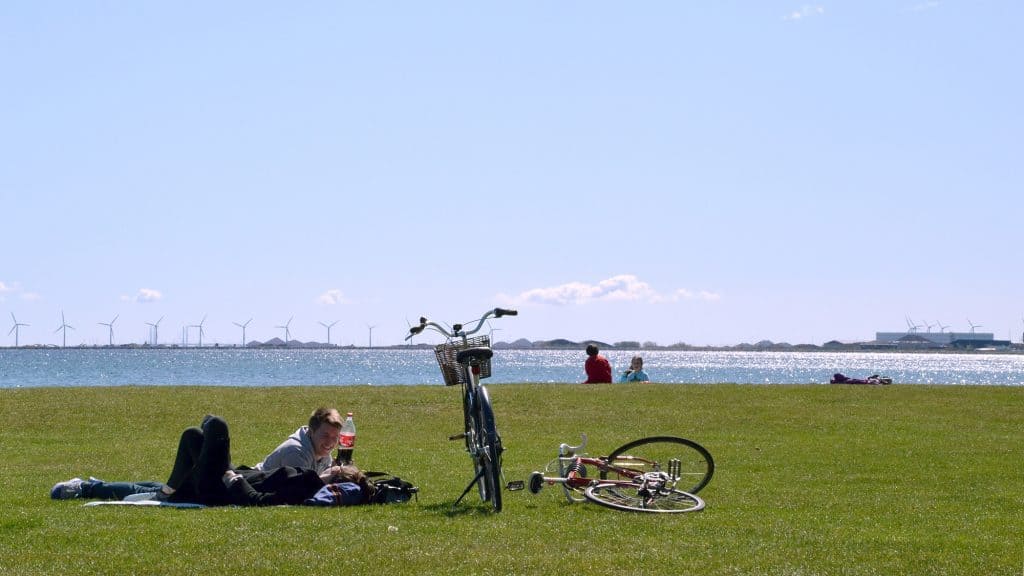 On your way back to the city, you can cycle around Bernstorff Palace's gardens and stop to walk through the rose garden or have a tea at Queen Louise's Teahouse.
On the northwestern outskirts of Copenhagen, you'll find Utterslev Mose, a huge semi-natural park with lakes and lots of birds. It's worth using the route that takes you through Grønnemose Alle in order to reach an opening on the left side of the road, to the lake, where there's thousands of swans and ducks. If you're lucky, you'll witness the classical Danish image of ducks crossing the street, with cars waiting and a cop leading them across the street. Then you can ride all around the lakes and enjoy the silence and serenity, away from the city's constant buzz.
Bispebjerg Kirkegård is pretty close by and totally worth a visit next. Yes, yes, it is a cemetery, but you need to understand how beautiful cemeteries are around here. Plus, people usually go in such places for sunbathing and picnics – not weird at all. If you happen to be here during spring, you have to check out the amazing cherry blossoms alley in the southwestern corner of the cemetery.
For the next part of the trip, I suggest exploring the other side of Copenhagen, on the south-east. To get there, you can cross the city through Frederiksberg and its beautiful park (Frederiksberg Have). You kind of have to dismount and walk your bike in the park, but hey!, you get to enjoy even more of the view.
On this route, you also get to take the bicycle bridge over the canal to Islands Brygge. At this point, you might want to take a break by the water, partly because it's really, really nice, but also because you'd be cycling for a while now and, let's face it, you're probably no Chris Froome.
On the Amager island, you will find Amagerfælled – a huge wild nature area that's basically 15 minutes away from the city center. Bike all the way down to the nature reserve (Naturcenter Vestamager), which is a playground for children, grown-ups, animals and birds alike. Here you can spot deer, play around curious wooden sculptures, make a bonfire, even camp out for the night. Also, if you're tired of riding a Donkey, you can switch to a pony – although the latter will probably not be able to take you back home at the end of the day.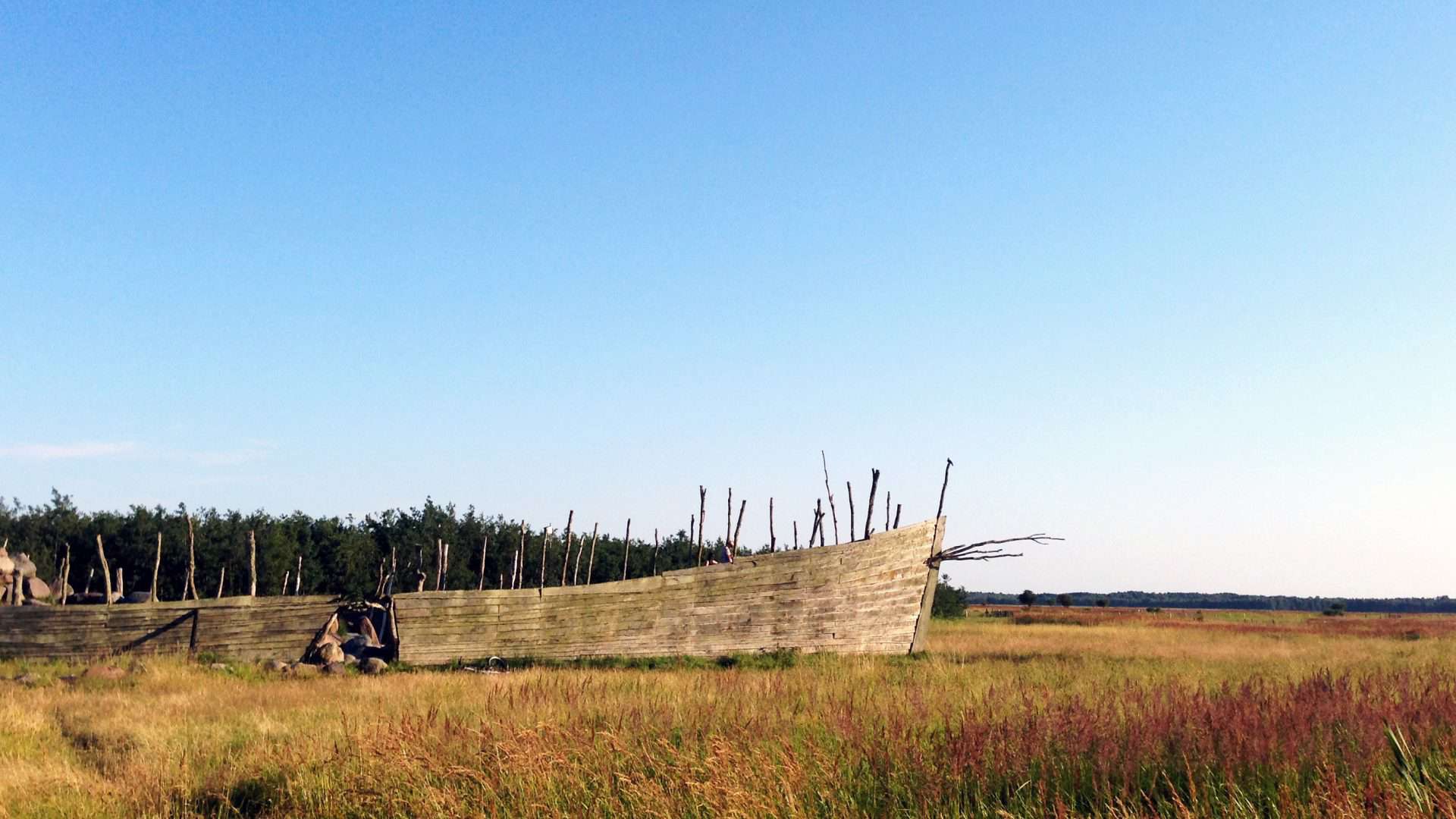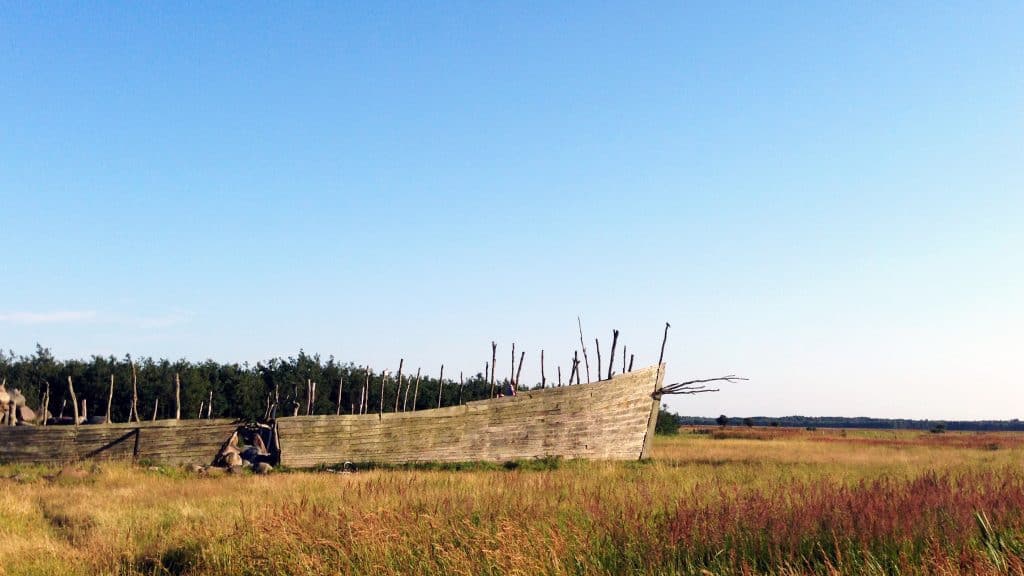 To properly enjoy the sunset and the end of a – hopefully – beautiful day out in the nature, why not go to the nice beach at Amager Strandpark? You have places for a dinner picnic there, but also for some ball and water sports – the area is popular among surfers and kayakers. Good thing you don't have to worry about returning your bicycle to a rental shop before it closes, right? [wink]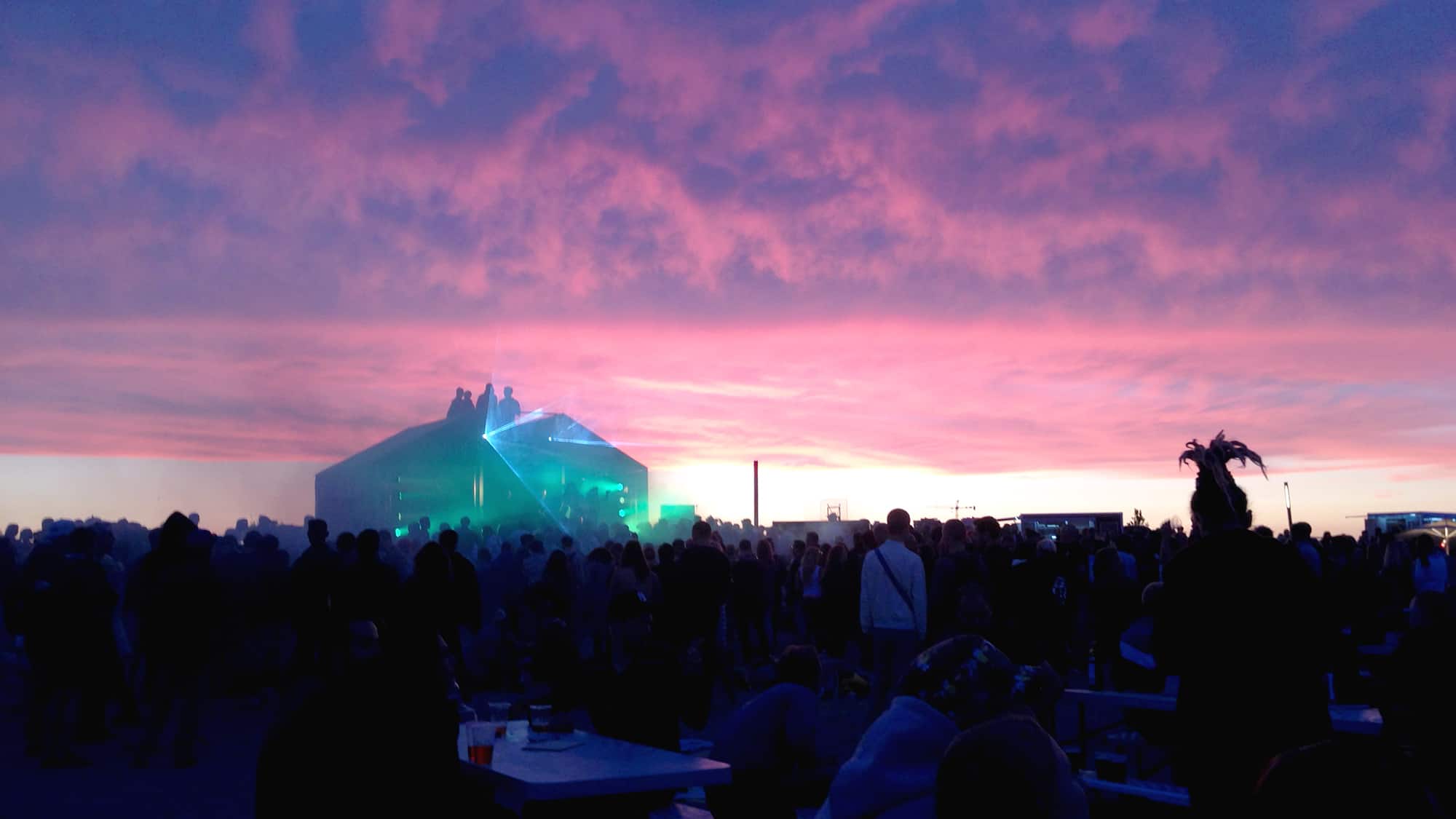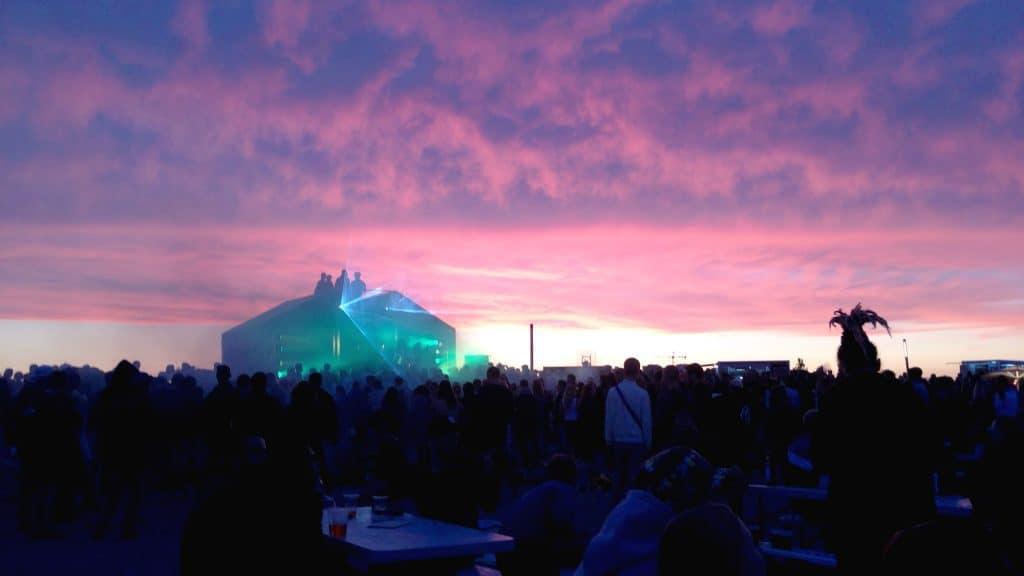 The entire route by bike: