Bike rental in Madrid
Check the price to rent a bike in Madrid
How it works
Rent a bike in a few clicks
Get the app to rent a bike from many locations, in many cities.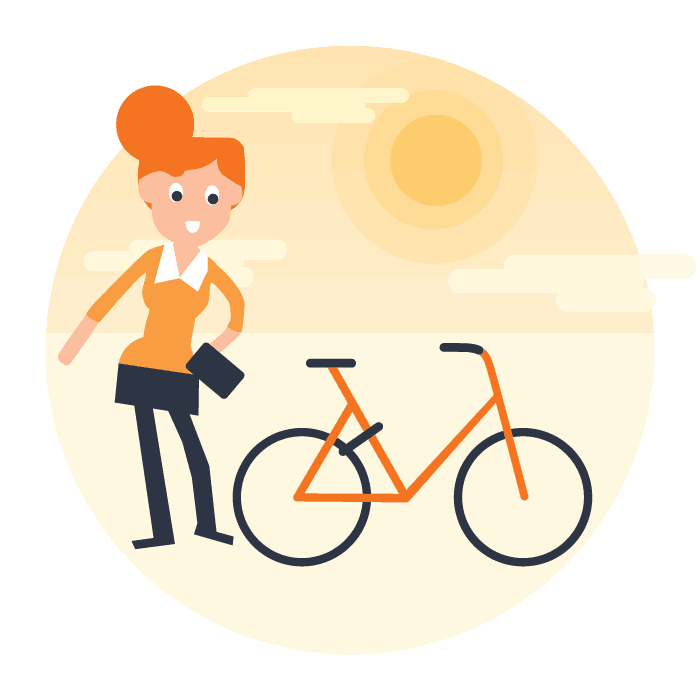 Unlock your rental bike
Find your bike at the pick-up location and unlock with the app.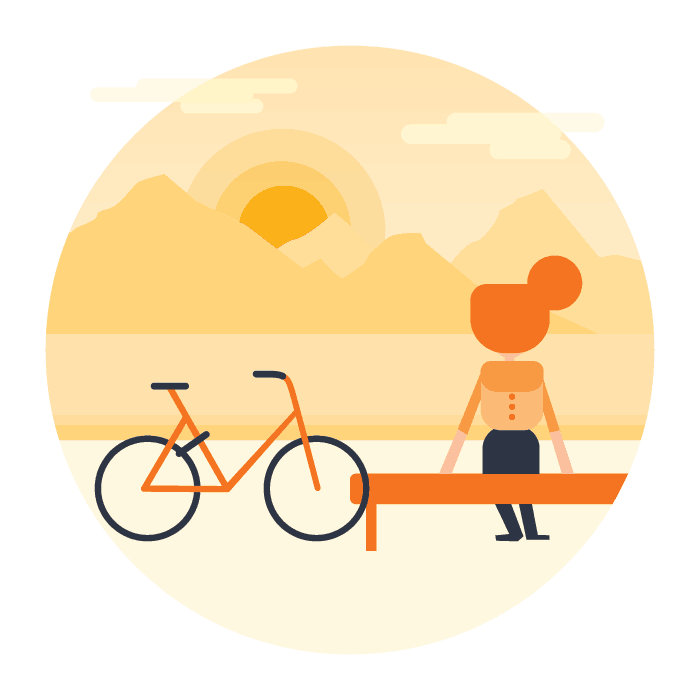 Ride and keep the bike
Short or long rentals. Lock and unlock your bike as much as you like.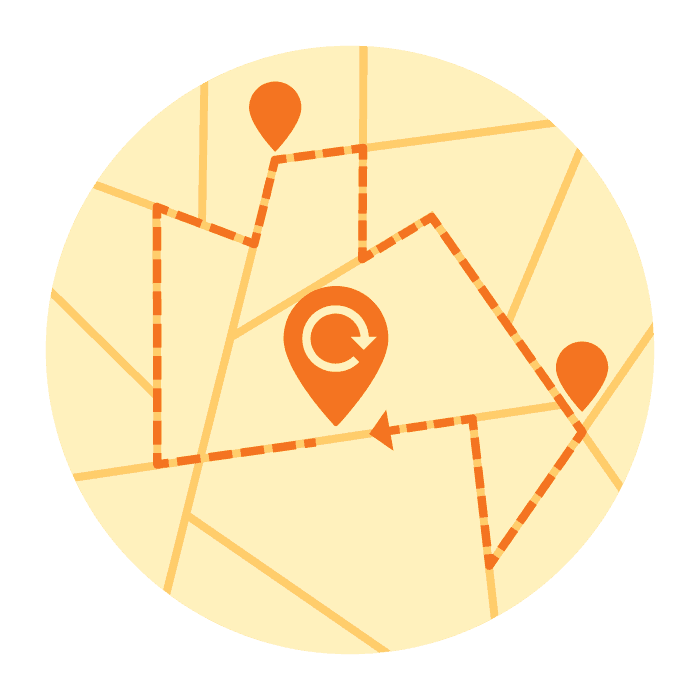 Return the rental bike
Return the rental bike to an available drop-off location, lock it and end your rental with the app.
Madrid cycling guide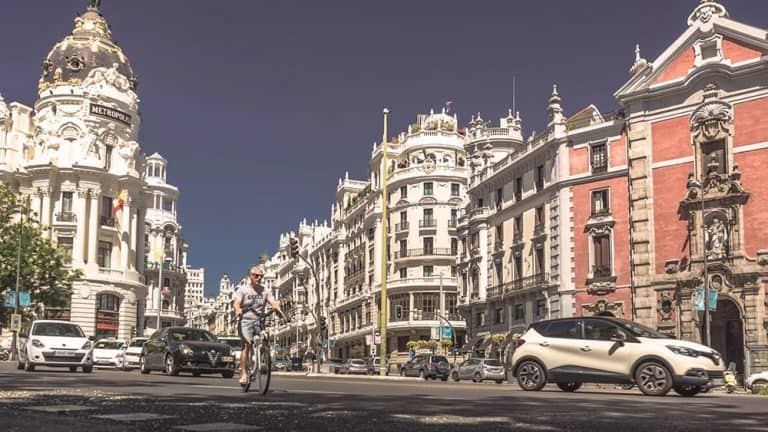 Bike rental in Madrid
Madrid is one of those cities whose spirit you'll discover if you go among the locals, at street level, where only a bike can take you. So you can't possibly miss on renting a bike in Madrid and doing some proper exploration.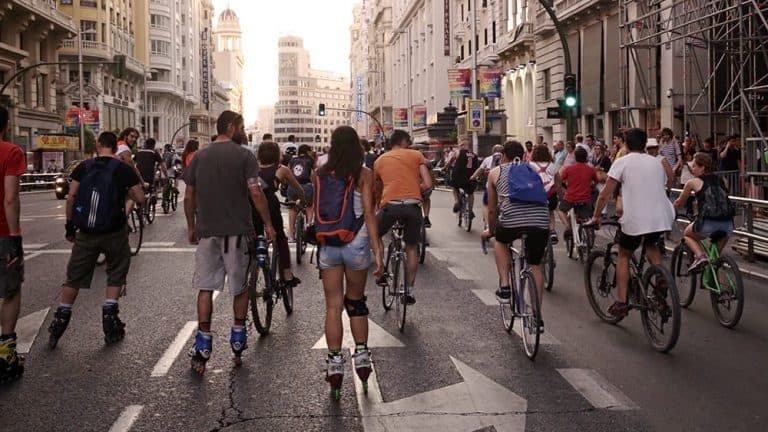 Madrid cycling on the rise
What makes Madrid such an interesting place to explore is that it's constantly changing. This is particularly good news for bike lovers because the city is actually in the process of changing and updating its cycle network. Cycling is still challenging in Madrid due to its hilly appearance, but what's more exciting than rising to a challenge?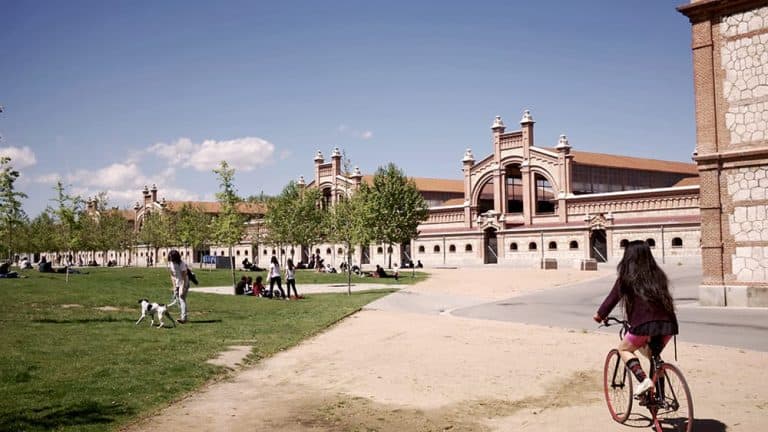 How to explore Madrid on a rental bike
You wouldn't want to see the sights of Madrid in any other way than by bike. Whether you're heading for the popular Retiro Park of Madrid, the Royal Palace, Plaza Mayor or Santiago Bernabéu, your rental bike will take you to every hidden corner of the city with probably the most bars per capita in Europe – so plan a lot of stops on the way! Get inspired by our explorations of Madrid by bike and start your adventure from one of the many bike rental locations you'll find in the app.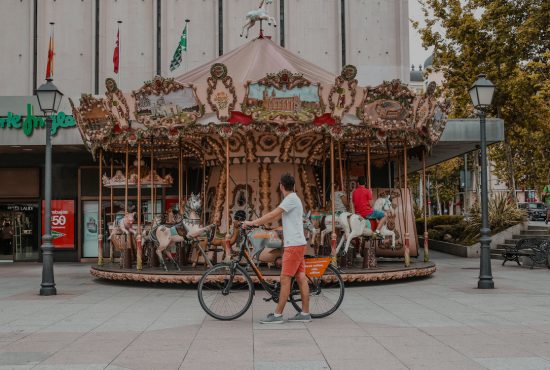 In the summer of 2017 we embarked on the #TourDeDonkey with How Far From Home to showcase all that European...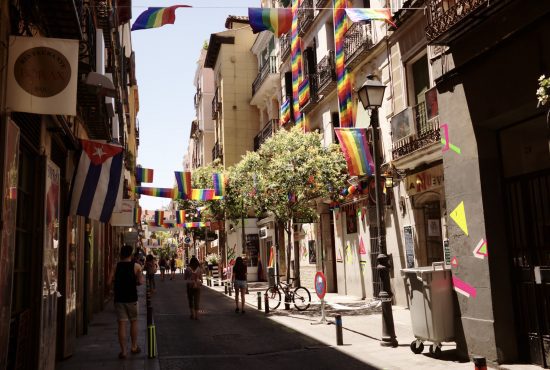 Madrid is one of Europe's major centres of art, culture, performance and design. It's also one of the most diverse...
Spanish cycling rules
Bike helmets
Wearing a bike helmet is mandatory outside urban areas (you can get arrested if you don't!).
Parking the rental bike
You must park your rental bike in designated bike racks, and never chain it around trees, traffic lights, wastepaper baskets etc. Don't park more than 2 bikes on each side of a bike rack.
Cycling + all that Cava = not a good idea
You cannot cycle with an alcohol level exceeding 0.5 grammes/liter in the blood (0.25 milligrammes/liter exhaled). The fine for drunk riding can go up to €500.
Download the app to
rent a bike in Madrid