We've cycled through another year and want to give you a glimpse of all the things that made this year another great one. Let's review bike-sharing in 2019.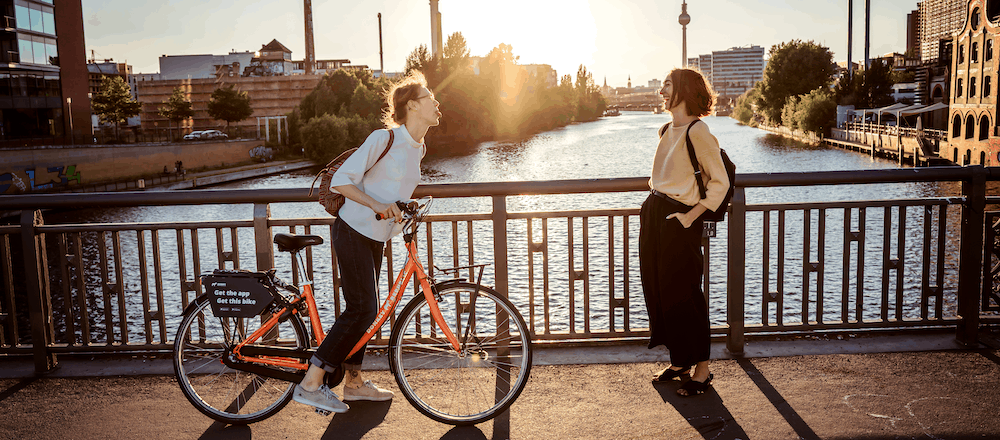 Our fourth year in business has seen us grow our in-house developer team and our HQ with a few key Squad members to make our work more effective. We opened in a few new cities and also decided to leave two. Our bike fleet has grown with not one but two new types of vehicles. Meanwhile we rolled out numerous features, dressed the app in new designs and improved the UI/UX.
Bike-sharing in 2019 – Donkey style
Ain't no mountain high enough
In 2019, our Donkey Riders made 3.1M trips on Donkey back and have ridden at least 3.03M km's (this is the straight line distance as we do not track journeys for privacy purposes). Our most committed rider has made 952 rentals to date, that's more than 2,5 rentals a day.
The most ridden Donkey Bikes were Pineapple and Flintstone, and while bike Grandpa finished in the top 8, Oldemor (means great-grandmother in danish) was our most ditched bike in 2019. We will make sure we give some love to Oldemor!
How low can you go
Of the 1.38M rentals made this year, 97% of those was finished without any issues, the rest (3%) was handled by our first class Support team. The largest amount of tickets came regarding money reservation. Just so you know, we reserve money for a 24h long rental on your account when you rent a Donkey without a membership.
Ride now, pay later – what?
Anyone here remembers those times when you had to book your Donkey, and decide upfront how many hours you wanted to rent a bike for? Yeah we know… it sounds silly. So rather early in the year we launched our most anticipated release, our PAYG system, also known as JustRide.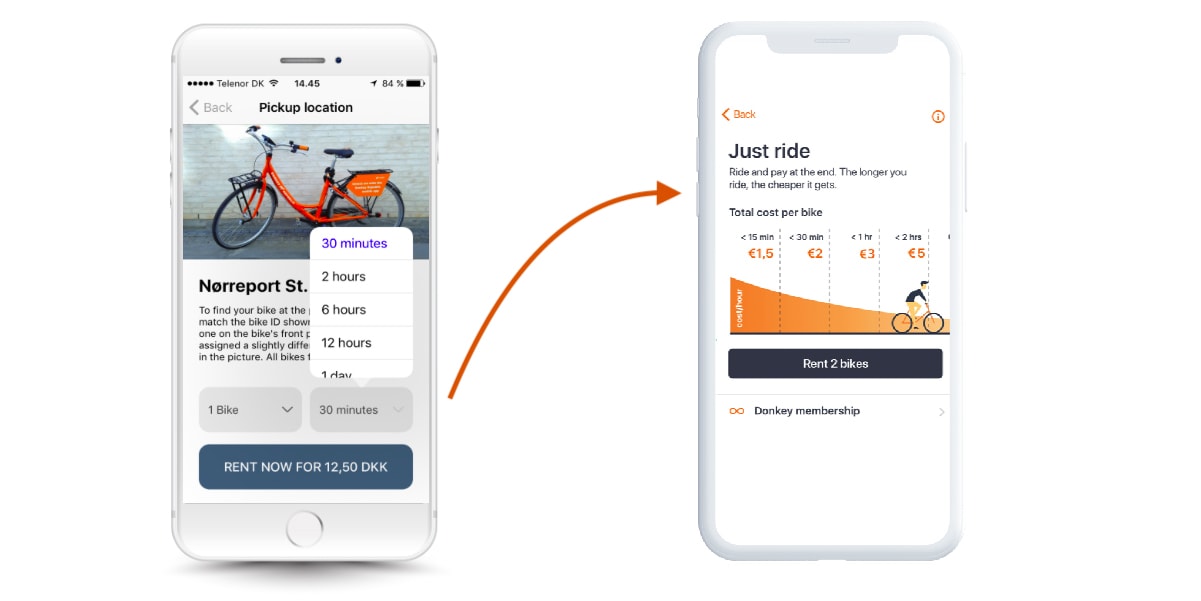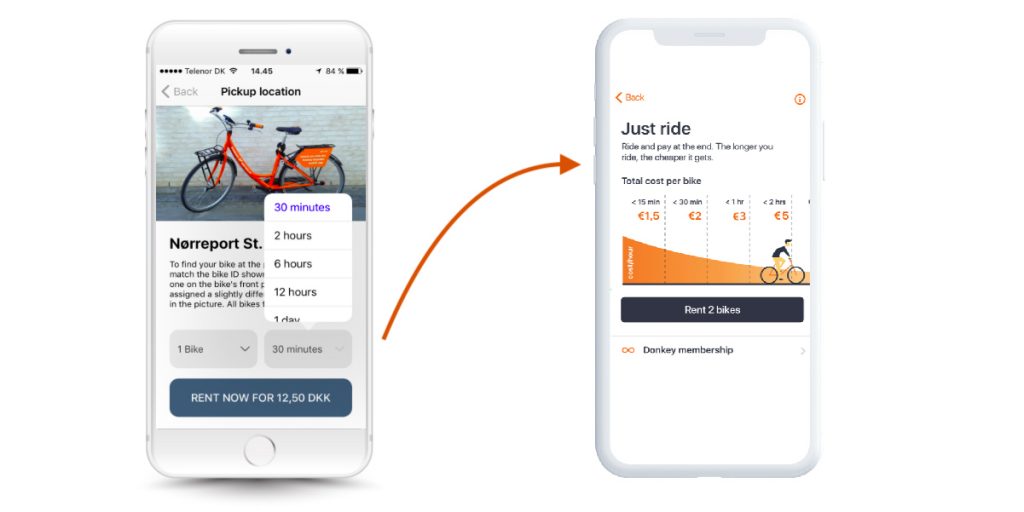 A new system deserves new UX/UI design
When the new JustRide system kicked in, we also made a lot of UI/UX upgrades to the app. Apart from the new look, joyful shades of blue and yellow, we also gave the app new functionalities too. The Profile menu for example was revamped and now includes a whole menu for troubleshooting.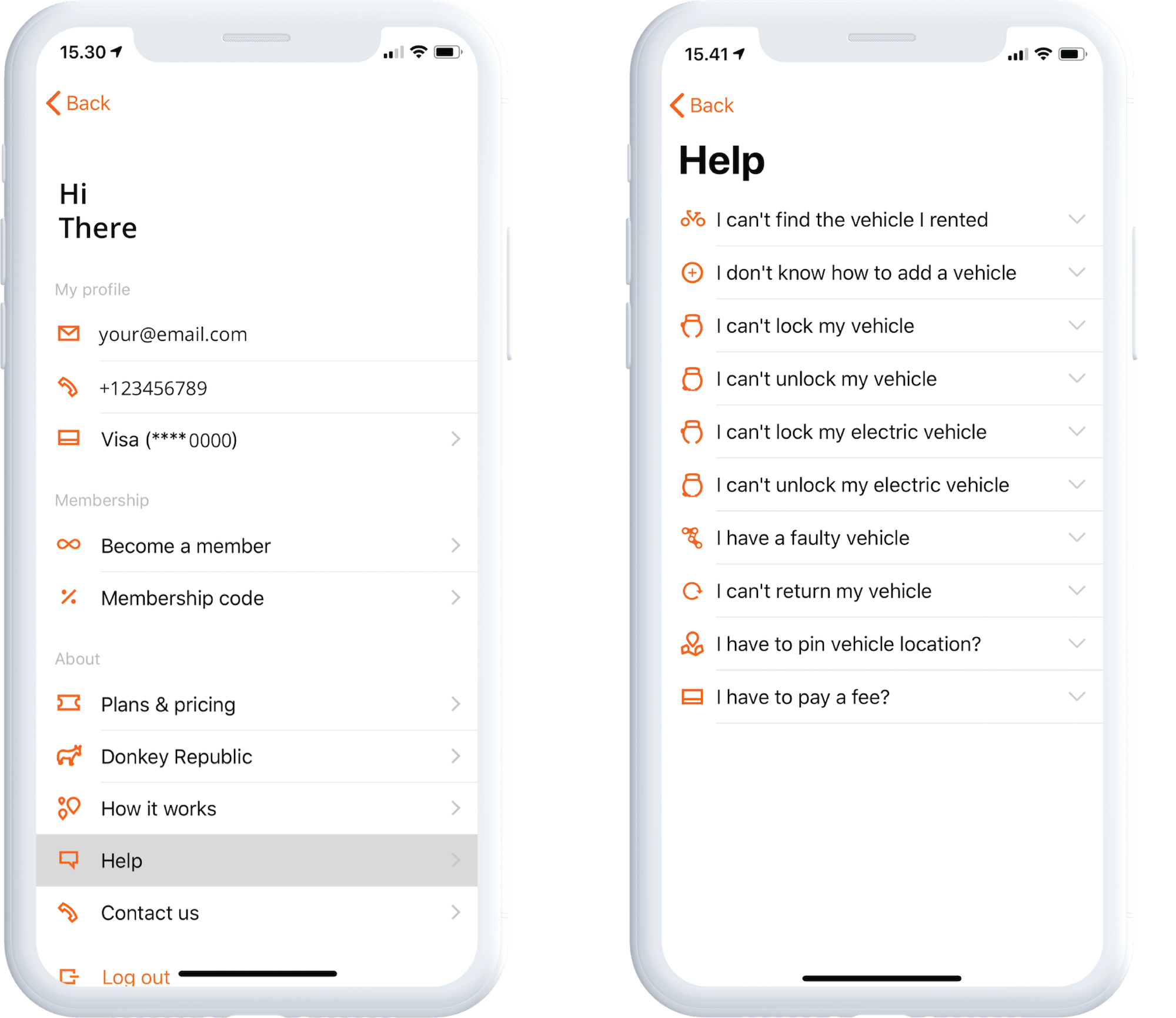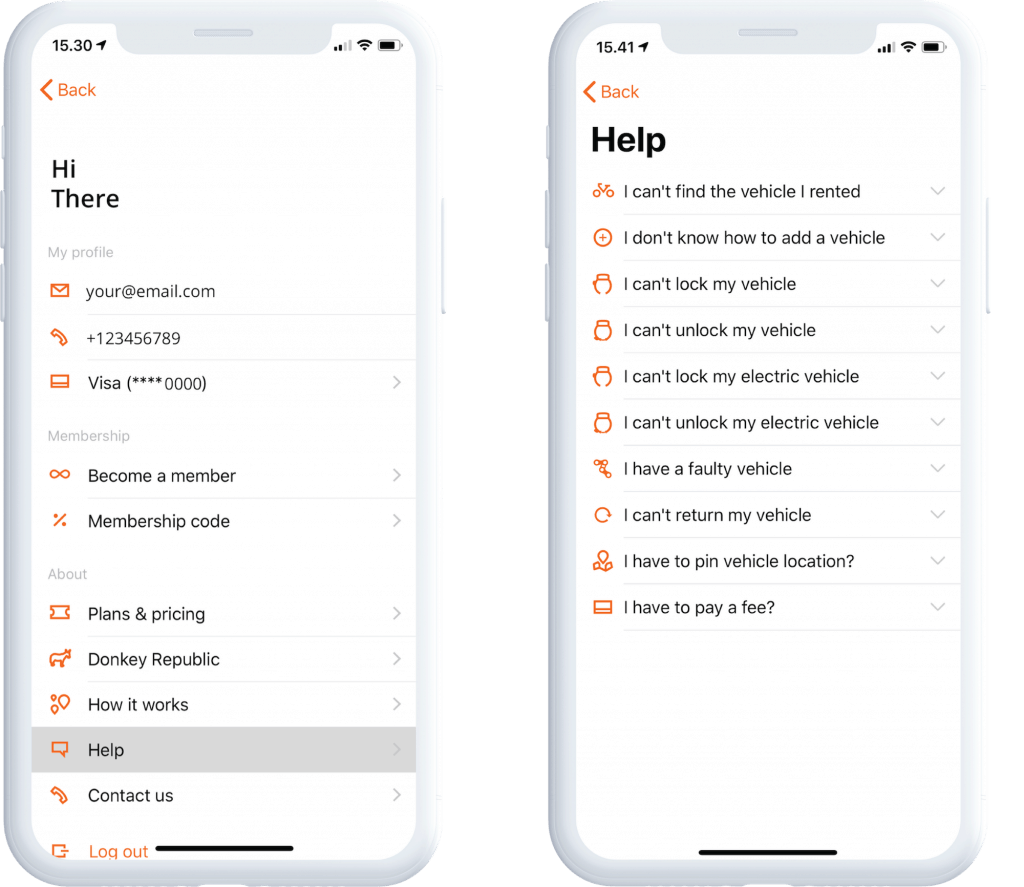 New, electric Donkeys with swappable batteries
We never considered running electric vehicles until we found some with long product life cycles and with swappable batteries. The result is outstanding and is setting the example in the micro-mobility industry. Within a couple of months, our team has made it possible to book e-bikes and e-scooters through the Donkey app. Meanwhile, we have also sourced green energy cabinets and electric cargo bikes to collect and charge the swappable batteries with. Isn't this a little bit crazy?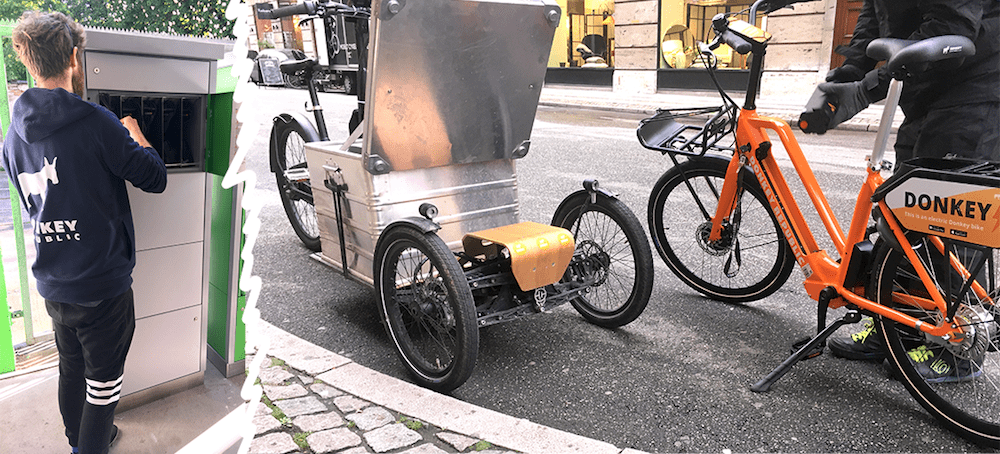 Our favourite small features this year
In 2019 we built SCA (strong customer authentication) into the Donkey App and we added not one but two new languages to the app. First Dutch, for our start in Utrecht and Ghent and later Icelandic when we launched the most northern Donkey hubs in Reykjavik. This year we finally dressed up our blue location cursor with an elegant cone, so we hope you all know where you are heading now.
We are trying to reach you – can you hear us?
Have you noticed our notifications and text messages? We want to keep the communication as close to you as we can. Please allow notifications as we plan to tell you all the important stuff through those in the future. Apart from system information we also send you free codes and info on events we support.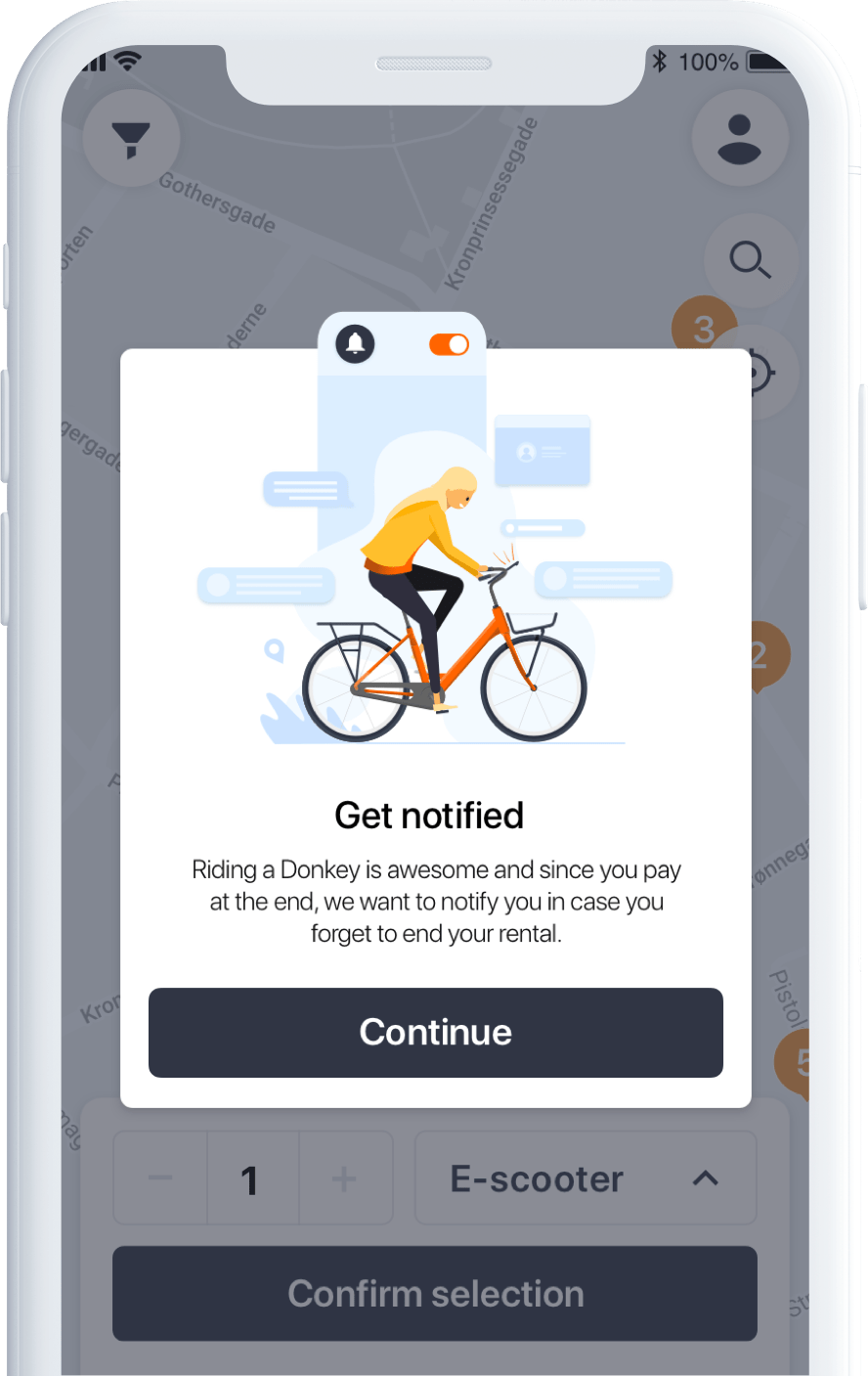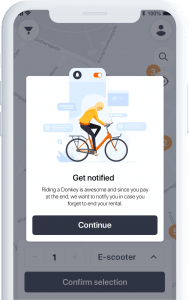 Review of bike-sharing in 2019

Aggregators
With more and more aggregators on the market, integrations have also been in the spotlight in 2019. Donkey Republic has jumped on board the General Bikeshare Feed Specification, known as GBFS, which serves as the open data standard for bikeshare services. We made it into Transit, Urbi, Rydes, OpenBike, Findabike, Geovelo, TimesUpp, Minrejseplan, Moovit, MVV, Gaiyo, Moop Mobility and will be there in Wiener Linie very shortly, the official app by the city of Vienna and soon in Jelbi too, the aggregator by BVG and Trafi.
Strengthening the Donkey Republic
We are always thrilled when we find a city that is as excited about bicycles as we are! Donkeys found new homes in Glostrup, Ghent, Utrecht, Herning, Odense, Geneva, Valenciennes and even Reykjavik!
In 2019 we took time to review our bike-sharing operations to assess the benefit it was providing to each city. With increased competition in unregulated markets, our bikes in Hamburg and Paris could not keep up with other larger players who had the funds and subsidies to offer citizens a more attractive service. We redistributed our bikes to other cities that needed a bigger fleet. Rest assured, we will continue to invest into making quality products and we hope to return to Hamburg and Paris in the future.
Review of regulation in bike-sharing in 2019
2019 was a wonderful year in terms of collaborations and regulations. In Budapest, we partnered with the city and other micro-mobility providers this summer to open the first Mobility Point in the city to encourage commuters to consider shared transportation options. In Copenhagen, we released our Code of Conduct and after being in dialogue with the city since 2016, we were given the vote of confidence from the municipality and were awarded with the majority of shared-bicycle permits for 2020. In Germany, together with various other transport companies, we joined the Association of German Transport Companies (VDV) to plan the future of urban mobility in cities.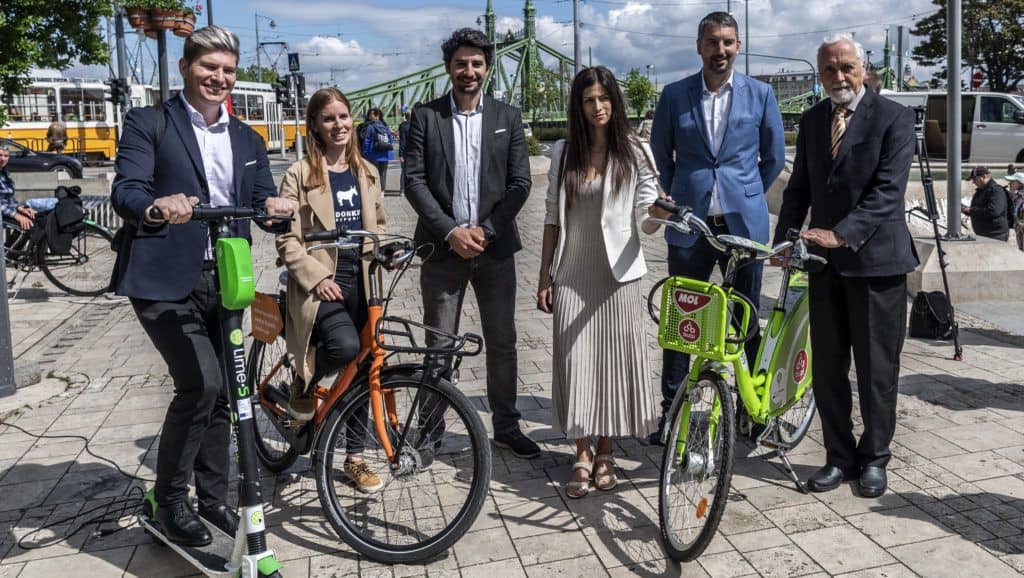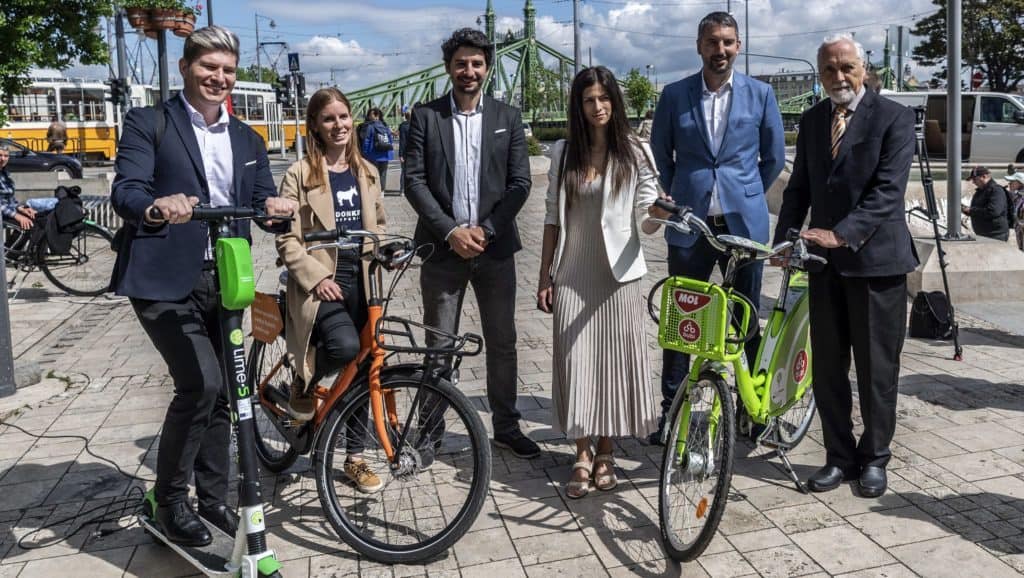 Donkeys and Shepherds out in the world
Our Shepherds are upping their game
We expanded our headquarters with a couple of great new colleagues and also found a larger home in Copenhagen. We had another two editions of the Shepherd Summit too. Here our bike mechanics unite for a few of days full of workshops, socialising and skill-sharing. Our Shepherds also received new winter work-clothes and have moved into nice and warm workshops to handle winter maintenance. Fleets in Berlin, Barcelona and Copenhagen are getting a thorough service to make bikes safe and in tip-top shape. By treating the bikes to a full-service and small tweaks, we can keep Donkey in our fleet for 4 years.
Donkeys out and about at events
In 2019 we started to get more involved in events and causes that are important to us. With free access to bikes for hours, we supported Critical Mass and ibikeBP, climate marches, CHART art fair and our Donkeys even donned the iconic rainbow flag to support the cause and provide free rides for the entire Pride Week in both Berlin and Copenhagen. This year Donkey Bikes were chosen to serve the city of Valenciennes during and after the FIFA Women's World Cup France 2019™, and we were also invited to exhibit, talk and help the transportation of visitors at Folkemødet 2019.