Copenhagen on a bike is one of the most exciting travel experiences you can have. Sadly, the same cannot be said for a lot of other cities around the world. So I think it's time we took a break from all the sightseeing to discuss why bikes matter so much.
I have a lot of respect for Elon Musk's Tesla and SpaceX. It's great that cars are becoming quieter and less intoxicating. I think Uber is essentially a good service in making the cab market more accessible and ending the exploitation of plate owners collecting huge returns. Similarly, self-driving cars will enable us to spend time more effectively — if we have to drive a car.
I am not inspired by Tesla, Uber or Google for promoting an urban future based on cars. That's not a good future. Not even if the cars are electric, self-driving or shared.
To start with, cars are inefficient. One can fit 10 bicycles into the space of an average car, and a person with a bicycle weighs about 1/10th of a person with a car. Cars waste lots of space and energy.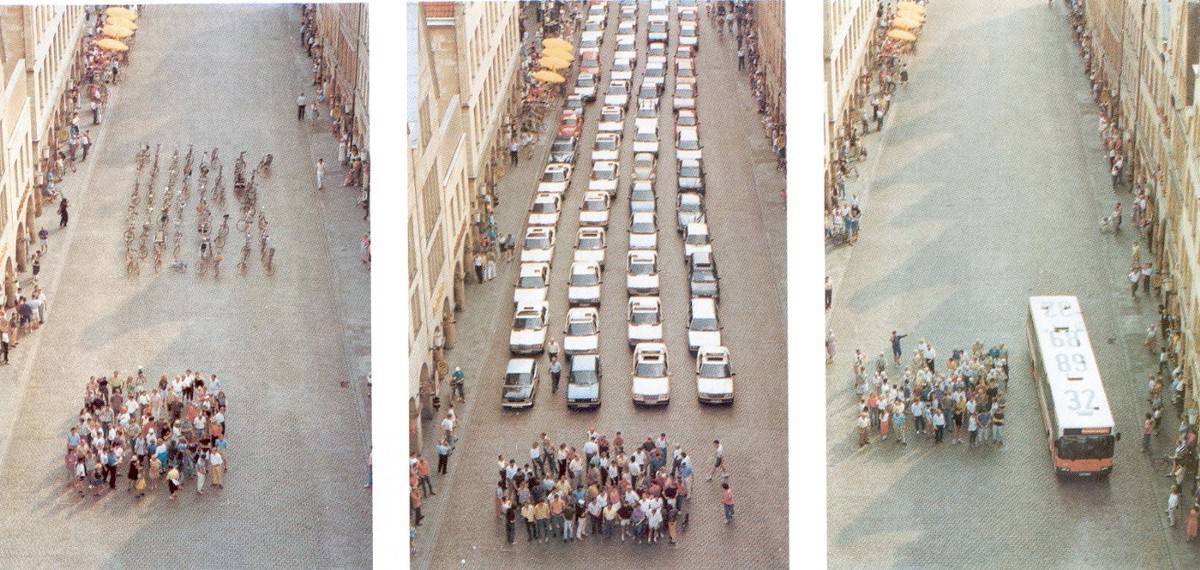 To add to that, they're unhealthy. They contain your body within few cubic meters, ensuring you don't get any movement. Moreover, by driving a car you release particles into the air and hinder others outside from getting exercise. Not to mention they're loud, make busy streets uninhabitable due to noise pollution and walking unpleasant with their constant and aggressive presence.
Cars are asocial and undemocratic. They become shields people hide behind, depriving them of eye-contact or any possibility of social interaction that would feed our much-needed empathy for one another. The taller, shinier, bigger, faster ones have priority, which relates to affordability. The streets, our public space, turn into a showroom where expensive cars claim the right of way.
I also don't like cars because I know how city life can be like when everybody chooses bikes over cars. A city on bikes is faster, cheaper, safer, healthier, more accessible and connected. Just as most of the people who live in Copenhagen, I use my bike all the time to get around the city; even when it's icy.
Bikes have been a big part of my life, right from when I was a kid. At 16, I got my first paid job at a bike repair shop. I used to ride in the dark on the coast in Istanbul just to escape the city. Wherever I went to live, the first thing I did was to get a bicycle.
They've always represented something greater than just being two wheelers: some kind of a dream, a feeling of freedom. Somehow I feel that dream got to be represented by Copenhagen and the way it creates welfare. At its core, I think cycling is what makes Copenhagen so obviously beautiful.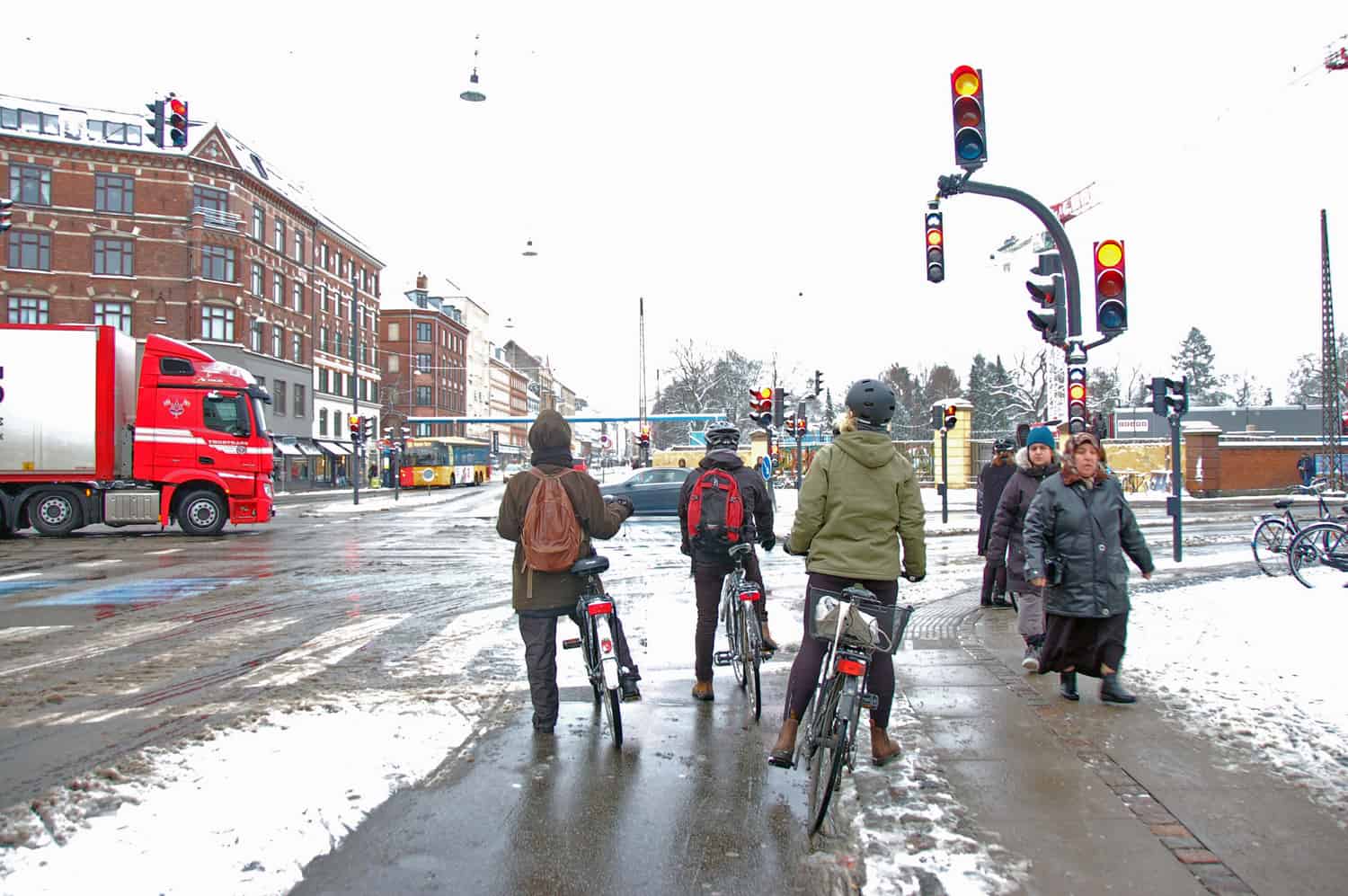 I believe that a city's democratic values are what makes cycling widespread more than any other incentive. Within the municipality of Copenhagen, 60% of all trips are taken on a bicycle. It is not unusual to run into the mayor or a minister on your bike at a red light. Unlike a car, people aren't isolated on a bike; hence, they can start a conversation with fellow cyclists, and neighborhoods feel safer when there are bike roads.
Bikes are good for the local economy as well. Cruising on the highway or the main street, where parking is difficult if not impossible, you will miss out on the new art cafe, the flower shop or the popular yoga school. When you bike, you can keep an eye on what the new developments in your city are, and saddle off to check things out when you feel like it. Instead of hiding behind your car's windows — connect with people and the city by being there — on your bike.
In fact, people are inspired by a future in which cities get rid of cars. Oslo wants to be car-free by 2019! Copenhagen is soon to vote on a car-free inner city. Starting in September 2016, the city will have car-free Sundays in the inner city as a pilot for the project.
While Copenhagen and Amsterdam keep feeding the world with inspiration on bikes, building a biking infrastructure and culture is a constant challenge against big money — the car industry. Bicycles versus Cars depicts the situation quite well. Cars keep killing cyclists, and cyclists are treated often like trouble-makers for demanding just a bit more and maybe dedicated space for riding.
However, recent progress in London and North America concerning cycling infrastructure provides a reason to be optimistic. Car-based transport is simply so problematic that cities that want to attract and retain talent will have to provide better transport solutions, and bicycles are a low-hanging fruit.
I co-founded a bike sharing company, Donkey Republic, in 2014. By giving any bike owner the possibility to share their bike via a smart-lock, Donkey Republic brings together for the masses the simplicity of Uber and the sharing spirit of AirBnb.
With cities pressed to better cater to their residents' lives, and seeing examples of what can be achieved with bicycles and similar initiatives, I trust the future of the world's urban transport will look more like Copenhagen than LA.
Bikes could easily be anyone's first choice of transport. If cities' infrastructure allows it, bikes are the fastest, cheapest, healthiest and most fun way to get around. We need to be aware of what is at stake, to understand what is achievable and make sure we have those conversations for more and better biking conditions around the cities.
So, let's make it clear: bikes matter.