At Donkey Republic we work for healthier and happier cities, and we believe that everyone should have the right to that. We have come a long way since our founders started in a basement and we thrive because of our passionate team that consists of all kinds of people. We foster diversity, inclusion, which is why we not only support social justice regardless of race, gender, sexual orientation but also empower our employees to do so. In this particular case, it's pride. With people in the company who identify themselves as part of the LGBT community we got our own lesson in history and stand proud with them.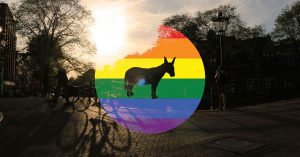 Pride 2019 – Celebrating half a century of gay rights
This year it is the 50th anniversary of the Stonewall Riots, which marks the birth of gay rights and the Pride movement. In 1969 the gay community stood up against the discrimination and attacks they were facing on a continuous basis. 
StoneWall Inn was one of the gay bars in New York – a seemingly peaceful refuge-  where people could meet secretly. This was, until the police raided the bar, which then sparked a riot followed by a 6 day protest and violent clashes with the official forces. These events were the catalysts for the LGBT revolution and marked the very first Pride parade in 1970 in New York. Since then, colourful gay parades are organised all over the World honoring love, diversity and raising awareness for equal rights.
Donkey Bikes at Pride Parades
We think love suits everyone and so does a bike. We are extremely proud to tell you that this year we sponsor Copenhagen Pride Week. 
During the Copenhagen Pride week we offer free rideS on our Donkeys with the coupon code CPHPRIDE  and for each time the coupon code is used, we donate 5 DKK to the Berlin Pride organisation.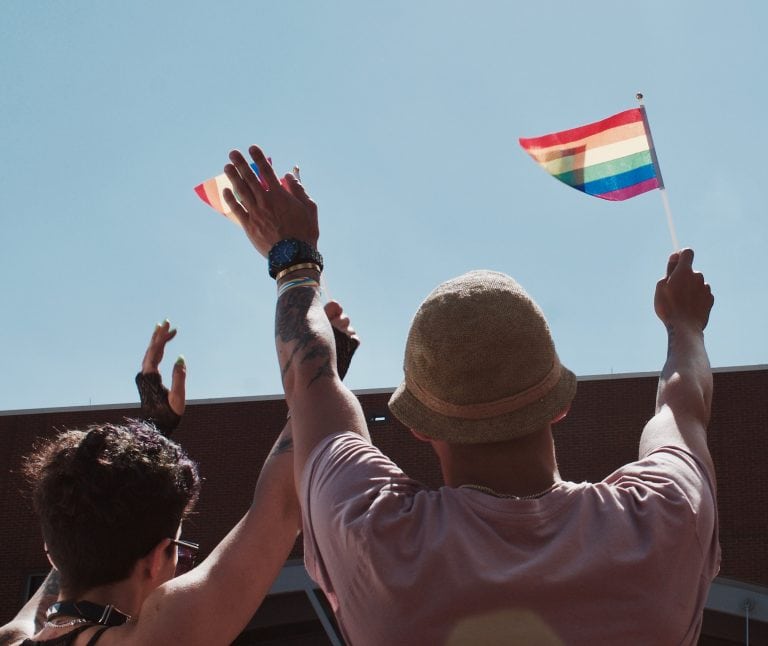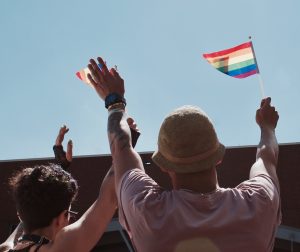 And don't worry, we didn't forget about the other Donkey cities either!
Make your way to the parades on one of our orange city bikes this year and use the city-specific coupon codes below to get the first 30 mins for free! The codes will be valid only during the dates of the festivals!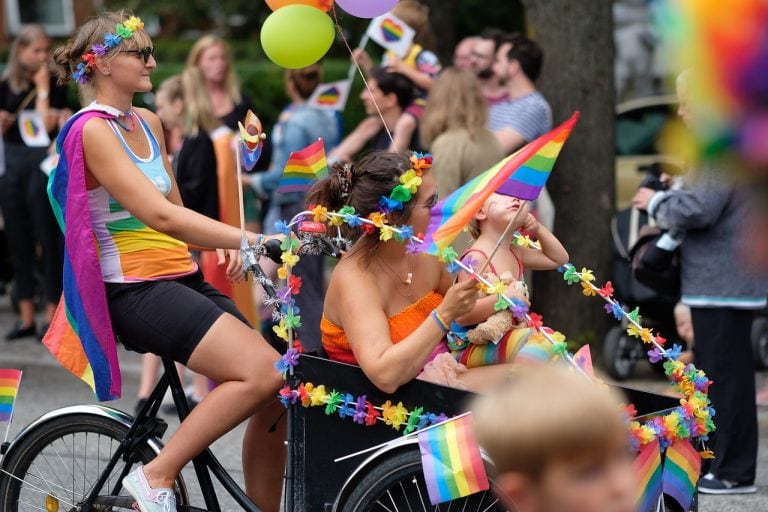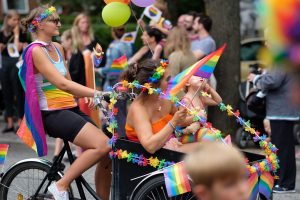 Parades we support with free rides: 
Pride Barcelona (28-29 June) PRIDEBCN
Paris Pride (29 June) PRIDEPARIS
Geneva Pride 2019  (29 June – 7 July) – the first 4 hours are free here anyways!
Budapest Pride (6 July) PRIDEBP
Amsterdam Gay Pide (2-3-4 August) PRIDEAMS
Copenhagen Pride (13-18 August) PRIDECPH