Donkey Republic turned three years old
Over your uncle's jolly jokes and making New Year's resolutions, we thought it was about time to reflect on the year we've had.
Donkey Republic turned three years old in 2018 – we count the first year too although it was spent with more testing than actually renting out bikes. Ohh those times when we celebrated each and every booking and our founders have been hiding behind bushes with their fingers and legs crossed while waiting for the app and the locks to do their magic. We have come a long way since then, you can read about what went down at the Donkey Republic in 2017 or keep reading as we share the highlights of 2018 with you all.
Entering new territories
In 2018 we launched in more than a dozen cities, a small step for a Copenhagen-based startup, but a big step for urban mobility. In Denmark, we rolled out our orange bikes in Aarhus and Aalborg. But! We didn't stop there. We went to our neighbours in Hamburg, Freiburg and Cologne. Think bigger, they said, so we started with Donkeys in Paris. We also had this great idea about helping the real donkeys of Mykonos with our orange iron horses and seized the opportunity when it arrived.
Don't worry, we are not in this business only to launch in hot destinations. Finnish people are the toughest when it comes to cycling, so it was a natural choice for us to say "yes" to partner requests from Kotka, Kouvola, Pori, Provoo, Ås and Borås. Now, we bet you're thinking: "Whoah, hold your Donkeys! That's a lot of new cities." Indeed, which is also why we always reevaluate when we launch in new cities and this year, we have said farewell to Mykonos, Cologne, and Austin.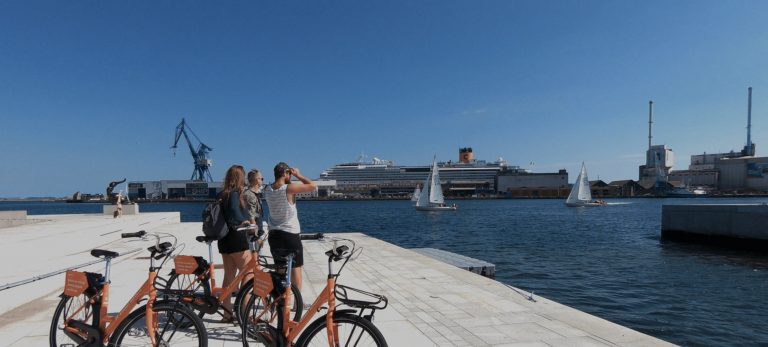 We were also happy to see aspirations from event managers to create more sustainable events in 2018. After receiving requests from several organisations, we helped cut CO2 emissions with green transportation at the World Sailing Championships in Aarhus, at the Interfilm festival in Berlin and at TechBBQ in Copenhagen – where we also picked up the national award for the Best Social Impact Startup by Nordic Startup Awards.
Copenhagen Central Station keeps being the most used hub
You are all part of making cycling even more widespread. In 2018, you have outdone yourselves and cycled:
2.4M km in all Donkey cities. That's 60 times around the earth (more than once per week) and three times (with a little detour) to the moon and back!

1.31M km in Denmark. Compared to 259K km in 2017, you cycled 427% more in 2018!

530K in Germany

187K in Spain

74K in Hungary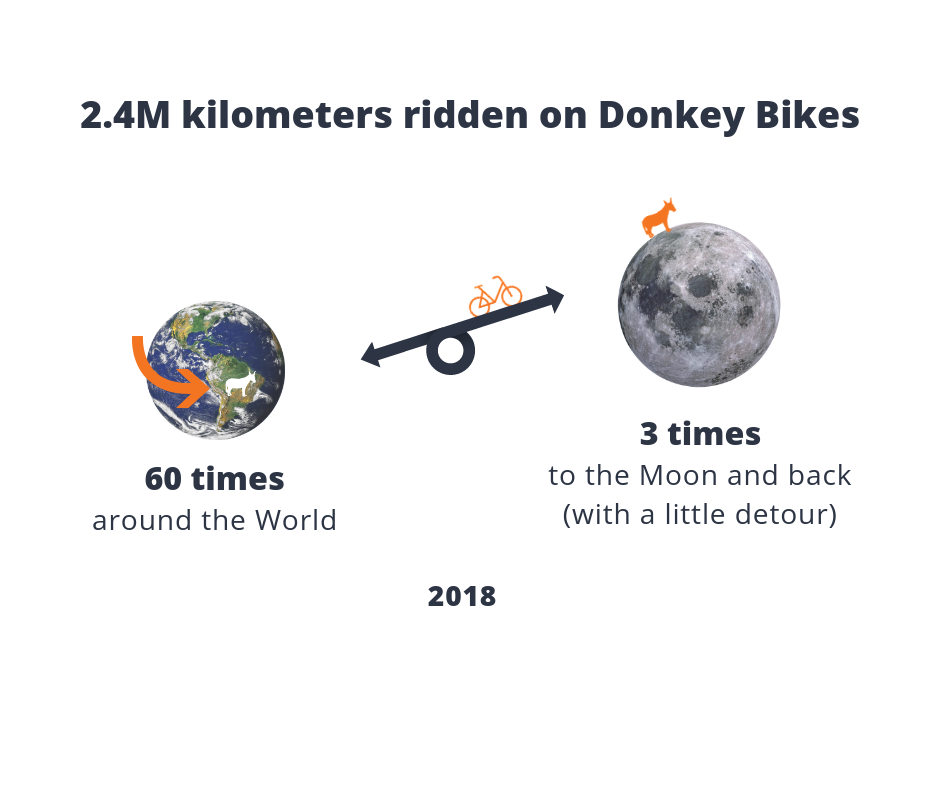 Some other interesting stats include that you outdid yourselves in July by taking 9086 trips on average per day throughout July reaching a whopping 282K trips that month. We bet the Mongoose bike was among some of those trips, as it is the bike with the most rentals scoring a total of 204 rentals throughout the year. Copenhagen Central Station tops the list of most used hub with a total of 3536 pick-up and drop-offs there – that is almost 10 per day – every day of the year. So while politicians from Copenhagen are sitting on regulations, you kept on riding the Donkeys, hooves up! Speaking of regulation, here's a recap of where cities stand with that.
Regulations! Regulations?
Regulations for bike-sharing has moved forward, yet decision making is still lacking in most cities. In 2018, Anne Hidalgo in Paris showed a good example by inviting shared mobility providers and getting them to sign a collective agreement for good conduct. Amsterdam is sitting on regulations for longer than a year now, forcing all kinds of competition out of the city. In Berlin and Madrid, the number of shared bikes per bike rack is limited by local law. Meanwhile in Copenhagen, politicians have not made up their minds whether to allow competition or not. Barcelona municipality came out with regulations at the end of the year and we hope they will make cycling around the city even better.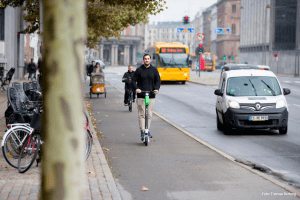 E-scooters are coming!
In October, we saw the first electric scooters on the streets of Copenhagen. American Lime launched 200 e-scooters for a brief moment. However, they somehow missed the fact, that at that time, e-scooters were illegal to ride on public bike lanes, so the funky vehicles disappeared after four days. From 1 January 2019, e-scooters are legal to ride on bike lanes for a probationary period though. Their maximum speed limit is 20km/h and in Copenhagen they cannot be rented out from public space without a partner. Here at Donkey Republic, we have our eyes on e-scooters and are following all urban mobility innovations closely. The only thing that strikes us as odd is that new regulation for e-scooters was drafted and approved relatively quickly, while regulation for bike shares have taken years and is still not ready. Nevertheless, we have high hopes for 2019!
What happened in the field of micro mobility in 2018
While we are still waiting for the introduction of e-scooters in Denmark, there are currently 80 million e-scooters globally and their introduction in Sweden was pretty successful. While Nordic cities opened their gates to the new type of electric vehicles, the three e-scooter operators, Lime, Voi, and Wind were banned from Madrid in December.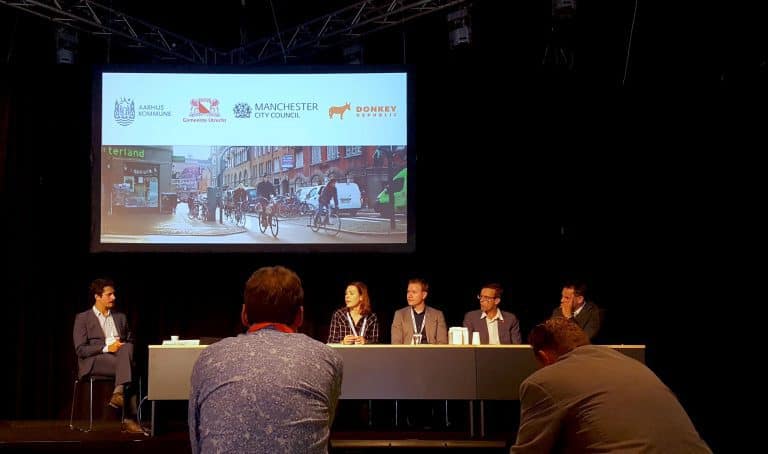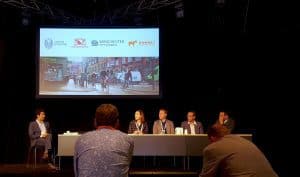 Coming back to bikes, it was the first time in the history of ITS (Intelligent Transport Systems) Congresses that bikes made an appearance on the agenda. As the only private operator, Donkey Republic participated in the panel discussion – with several municipal representatives from other countries – on how cities can implement cycling to develop sustainable and smart transportation systems.
At the annual TechFestival in September, Donkey Republic's CEO, Erdem Ovacik, discussed the future of micro-, electric-, shared-, and driverless mobility with eON, Autonomous Mobility, and GreenMobility. While the future seems dominated by shared and electric solutions, Technology and Data Lead from Autonomous Mobility, Christian Bering Pedersen, explained how the company is already testing driverless shuttle buses and trams in different locations in Scandinavia.
For years, Tesla has promised a full self-driving option in its cars would be ready by 2017, however they removed the feature from their website in October 2018. This not only tells us that we will need to wait more for the driverless technology to be available for private vehicles, but also reminds us that private autonomous vehicles have still not proved to be a good solution for urban mobility in the future.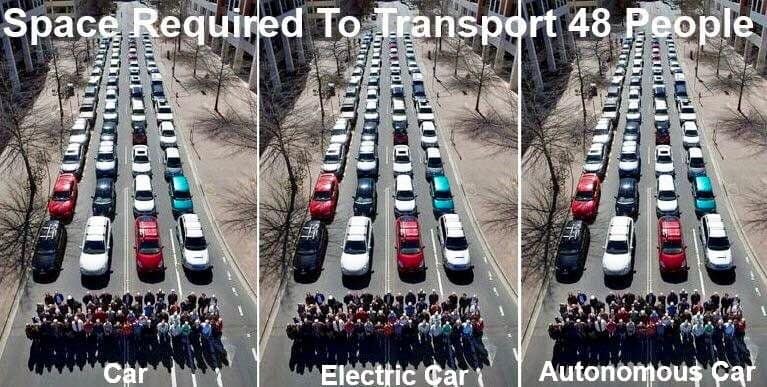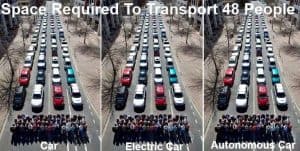 Our hopes for 2019
With all that happened in 2018, we have high hopes for 2019. Striving to achieve our mission of turning the bicycle into the hero of public transportation and a catalyst for greener, more liveable and less traffic-congested cities, we are excited to look back at such an eventful 2018.
We hope to continue with contributing to reducing the carbon footprint that we as a human race are challenging our common space with. Whether we have 12 years left to turn the tide of climate changes, as some scientists say, or maybe even less, we will keep promoting bicycling as one way to help reduce CO2 emissions.