Intelligent mobility solutions of the future
Glostrup Municipality in the greater Copenhagen region has recently opened a new area, specifically for testing new modes of mobility and bicycle parking habits. The test zone operates as one of the use cases for the 'Fremtidens Intelligente Mobilitet i Greater Copenhagen' project, led by Gate21 in partnership with the Capital Region of Denmark, Region Zealand, municipalities around Copenhagen, public transport agency Movia and Malmö University.
After the old post building was torn down, Glostrup Municipality had the opportunity to decide what to use the available space for. Instead of a parking lot they went ahead in time and built something that will be extremely valuable for locals in the future. In the coming period the new area next to Glostrup Station will be hosting mobility experiments, including looking into bicycle parking habits and shared mobility usage.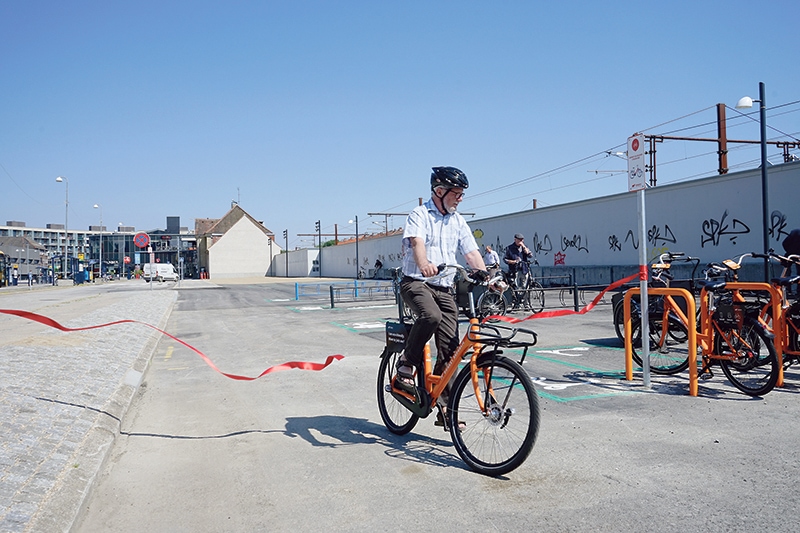 In close collaboration with Glostrup Municipality
Donkey Republic was chosen by Glostrup Municipality to operate a smart bike sharing system that can easily be combined with public transport, buses, trains and even cars. There are a lot of offices in the area, so making cycling accessible after arriving by train or when missing a bus is a conscious choice by the municipality to reduce car traffic in Glostrup.
As a bike-share startup it is a privilege to work so closely with cities and municipalities, and to be part of joint experiments for smoother transportation and vehicle flow on the streets. Our collaboration even goes a step further, Glostrup Kommune has built orange bike racks for us and made designated signage for our pick-up and drop-off locations, to visually support shared mobility and our operation.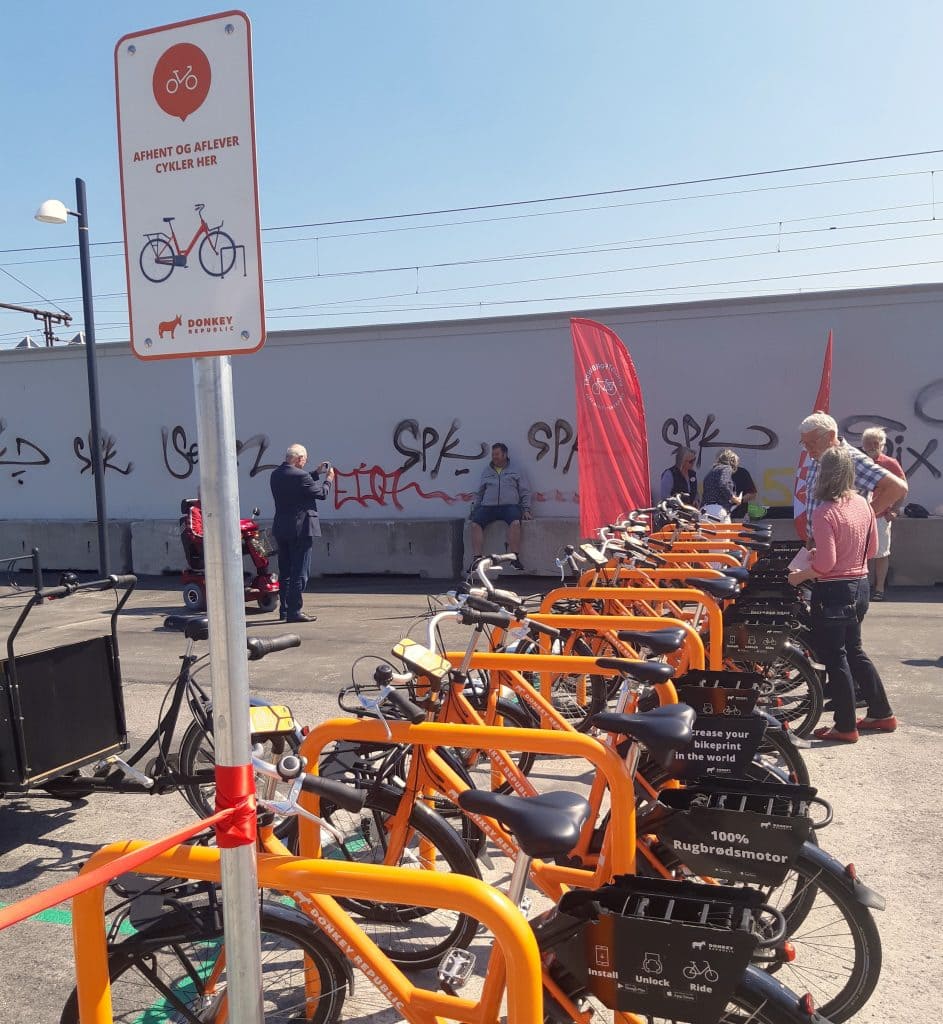 The mobility point in Glostrup is not the only experiment area where Donkey Republic bikes are in action, in May we started a collaboration in Hungary too. The Mobility Point in Budapest is part of a Horizon2020 project called Cities4People and the first pilot zone is active for two months in May and June.