The summer is officially over and it is about time to get back into our daily routines. In the Netherlands there is a month long campaign urging people to delay taking the car to work or school. Between September 10 and October 10 the Dutch are enrolling on a national Low Car Diet.
Low Car Diet
In the month of September, there are a whole lot of initiatives in the Netherlands nudging people to take alternative transportation modes. We teamed up with Low Car Diet to offer free Donkey Bike rides. This to anyone in the Netherlands in return for ditching the car. Our aim is to show, bike-sharing is a convenient and easy option for covering daily commutes.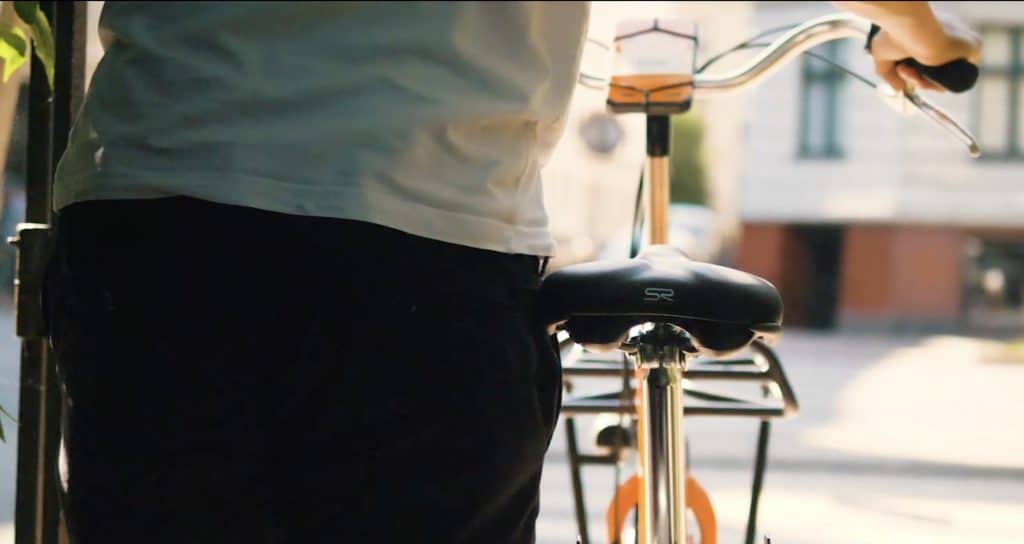 Donkey Republic supports the Low Car Diet
This September you can sign up to our Low Car Diet membership in the Netherlands and get the first month for free.* This limited offer Donkey Republic membership gives you unlimited rentals, and 60 minutes free with each rental.  This way you can easily combine your Donkey bike rental with the train or public transport.
Where can you take advantage of the offer
Our offer is live in the whole of Netherlands and we have Donkey Bikes ready to help you follow the national Low Car Diet. In the Netherlands you will find Donkeys in: Amsterdam, Utrecht, Rotterdam and in Huizen, Hoofddorp, Hillegom, Haarlem, Sassenheim and Nieuw Vennep, which gives you a lot of flexibility.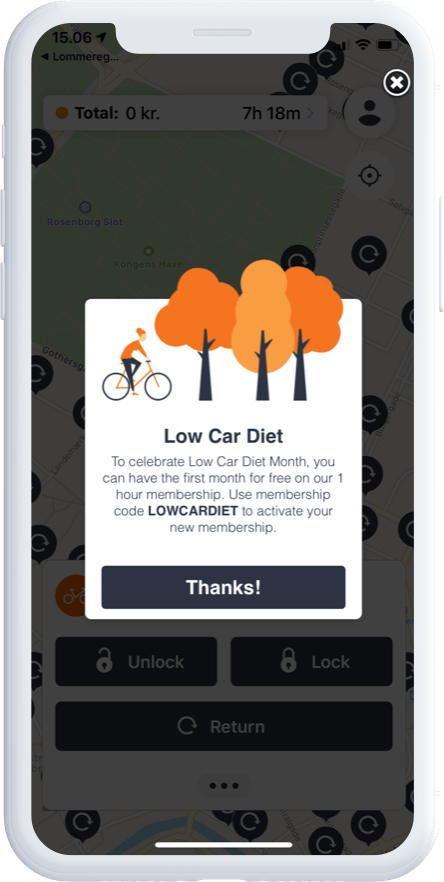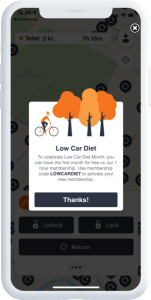 And to top it off, you can keep your Low Car Diet on your travels too. The Donkey membership gives the same benefits in all our cities.
If you want to try the Donkey Bikes, you can also use LOWCARDIET for an hour long ride with the wind in your hair.
*The Low Car Diet membership is available in the Donkey Republic app during the campaign of Low Car Diet in the Netherlands, Sept.10.2019 - Okt.10.2019. With applying the official membership code, users get a 30 day trial of our regular membership in the Netherlands. After the trial month ends, the membership will automatically turn into a paid subscription, unless the user cancels the membership before.