As she was living her comfortable life in London, Daniella figured she was actually longing for adventure. She felt like throwing herself into the unknown, so she moved to Copenhagen. Now she's discovering her new life bit by bit and ride by ride, documenting her findings on this blog.
For her first Danish weeks, Daniella needed to borrow a two-wheeled sidekick until she got her own bike. Naturally, we suggested a Donkey and waited to hear about all the fun they had. Well, the wait is over – here comes her saddled journey log.
---
Relocating to a new city is fun, daunting and full of new experiences. By far the most fun and – if you're anything like me – daunting aspect of adapting to Copenhagen is discovering life on two wheels for the first time.
It only takes a few hours of trying to get around the city to realise that nothing feels more liberating in Copenhagen than the moment you have a bike to call your own. Suddenly the whole city reveals itself in a new light. Though public transport here is regular and efficient, the actual location of stations can actually pretty unhelpful if you want to get from A-B quickly. Because of that, I was determined to get my own set of wheels as quickly as possible, eager to experience my new home city exactly as a true Copenhagener would.
After a few hours of searching around without much luck for an affordable rental to tie me over until my bike arrives from the UK, someone suggested that a Donkey could, in fact, be the answer to all of my needs. And no, not the four legged furry type – though, to be honest, that does sound like the sort of thing I'd love – but instead Copenhagen's biking take on the sharing economy – a Donkey bike.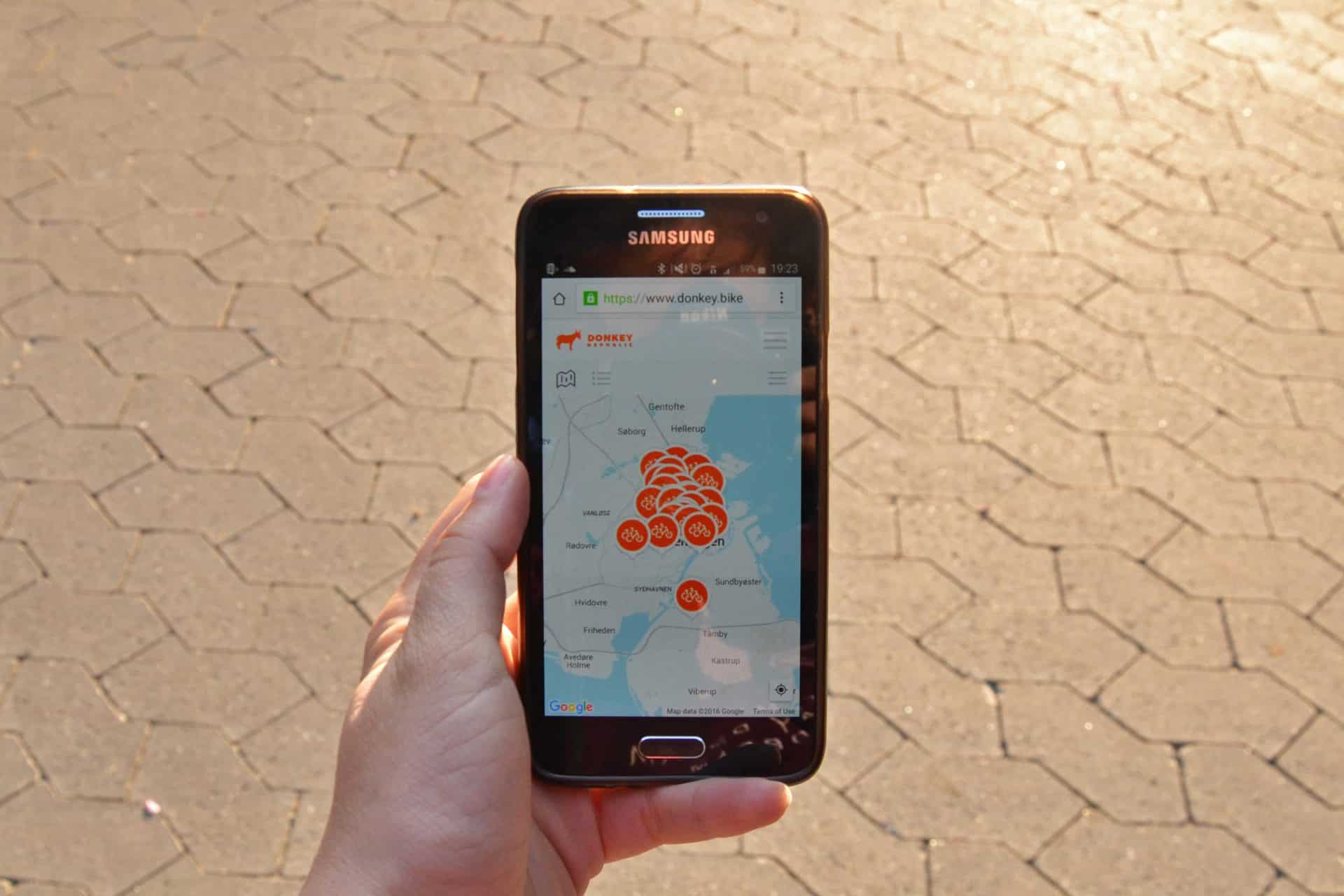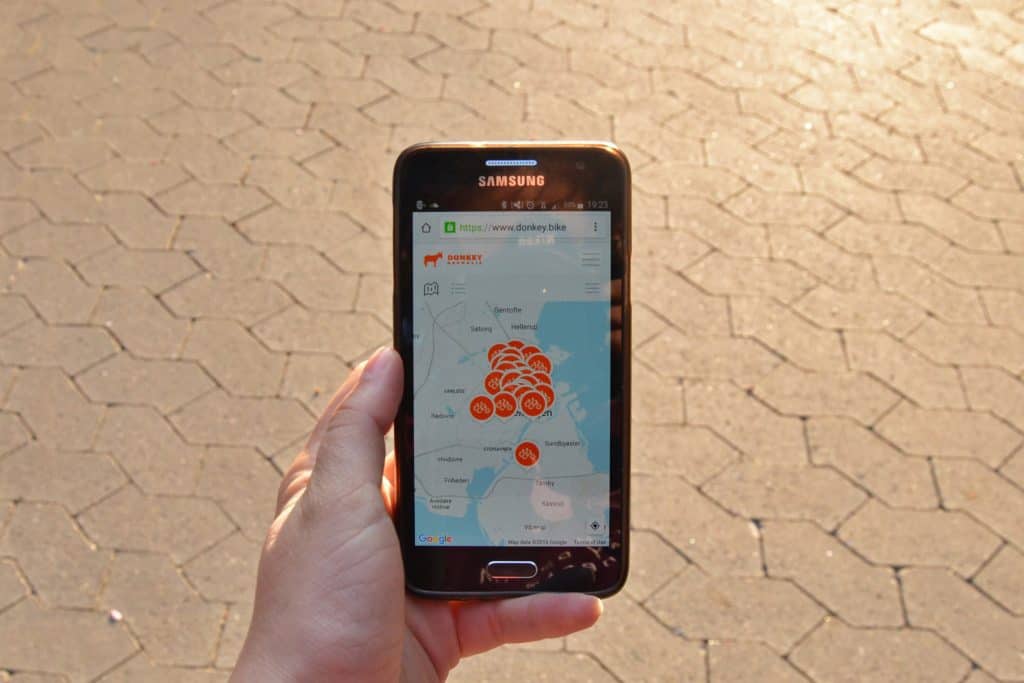 Turns out that you can be up and running on your own set of rented wheels in just a few seconds and a couple of clicks with a Danish startup called Donkey Republic, who offer affordable digital bike rentals across the city. If you've ever been to London, think Boris bikes, only way better. No clunky systems to pay and unlock a bike; you just pay for the rental on your phone, hold your device next to the bike to unlock it, and hey presto, you're off.
Well, that's the idea anyway. Except those of you who know me will know that I'm quite an anxious person. I'm a glass half scary kind of girl. The minute I unlocked the bike I was faced with the reality that the only thing to do now was to get on it and start cycling. Alone. With no-one to make sure I don't take a wrong turn and end up in Sweden.
I blame Google Maps for allowing me to live my life this way, but my sense of direction is atrocious. Like, worse than atrocious actually – on my driving test the instructor told me to turn left and I turned right, that sort of thing. So after a final desperate glance at the map on my phone, I shoved it in my bag, gave myself a little pep talk ("come on Dani, you lived in Russia, you can do anything…"), and off I cycled, determined to fit into my new home where cycling is a way of life.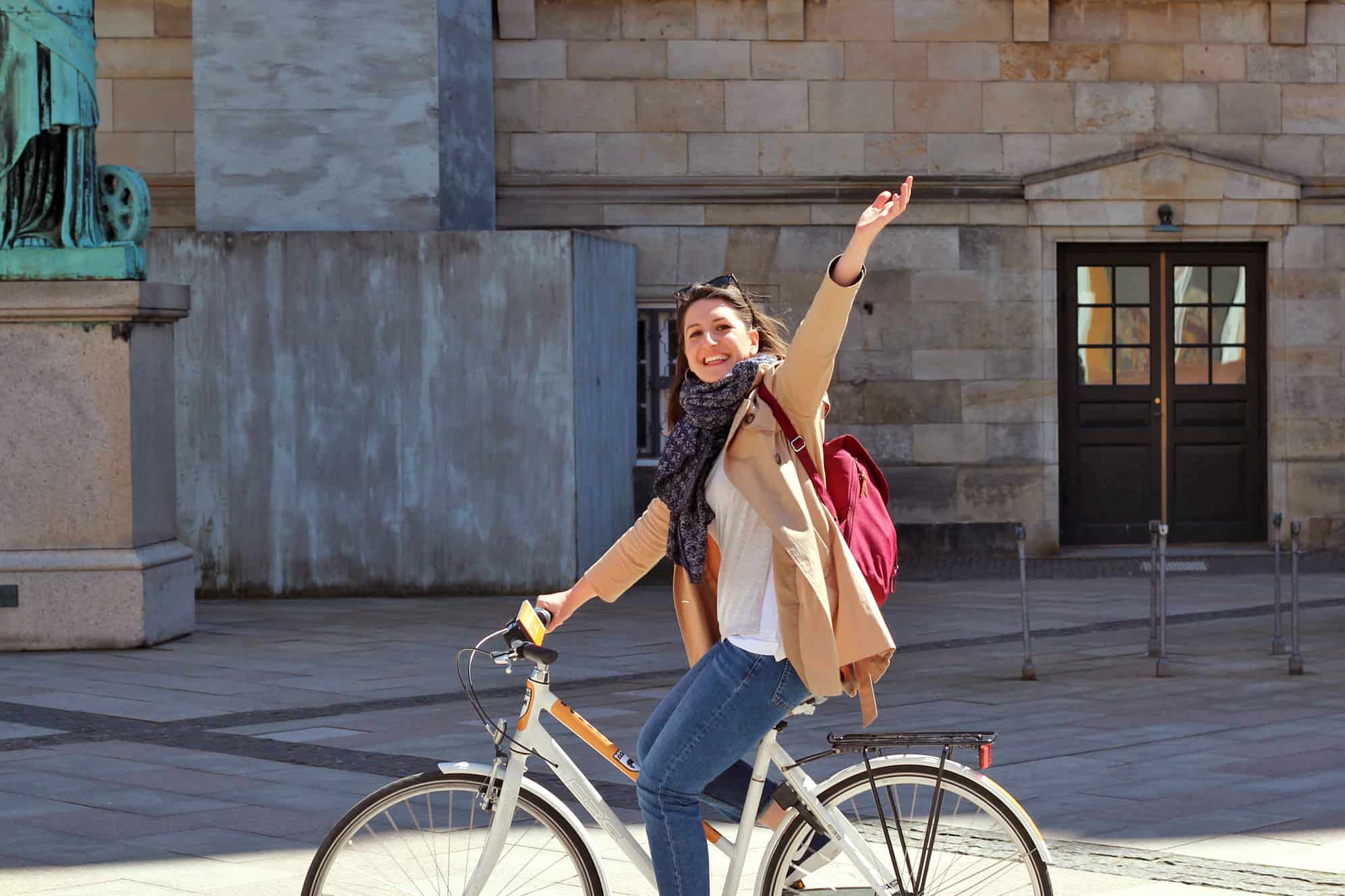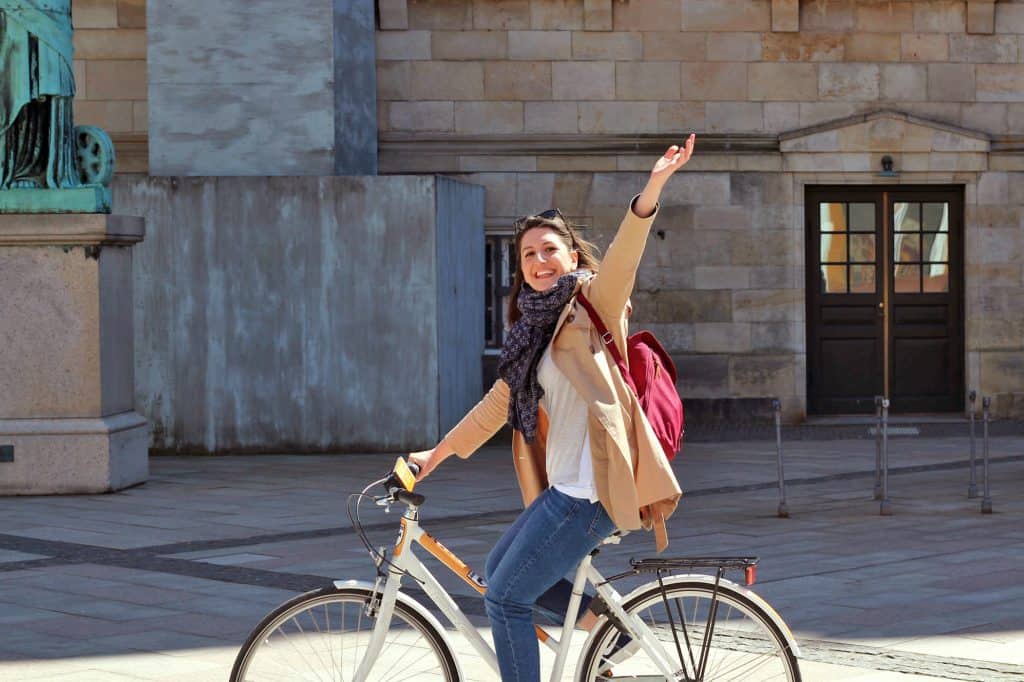 The first thing I wanted to do was to create a visual map of the city in my head, to try and get a clearer sense of where districts are relative to one another. So off I went, with no real agenda and no particular place to be. I felt strong and powerful. I was a cycling warrior princess.
Suddenly, parts of the city that felt inaccessible or far away where just a 10-minute ride away. Before I knew it I was cycling through district after district, charting out the changes in architecture, identities and nuances of each one.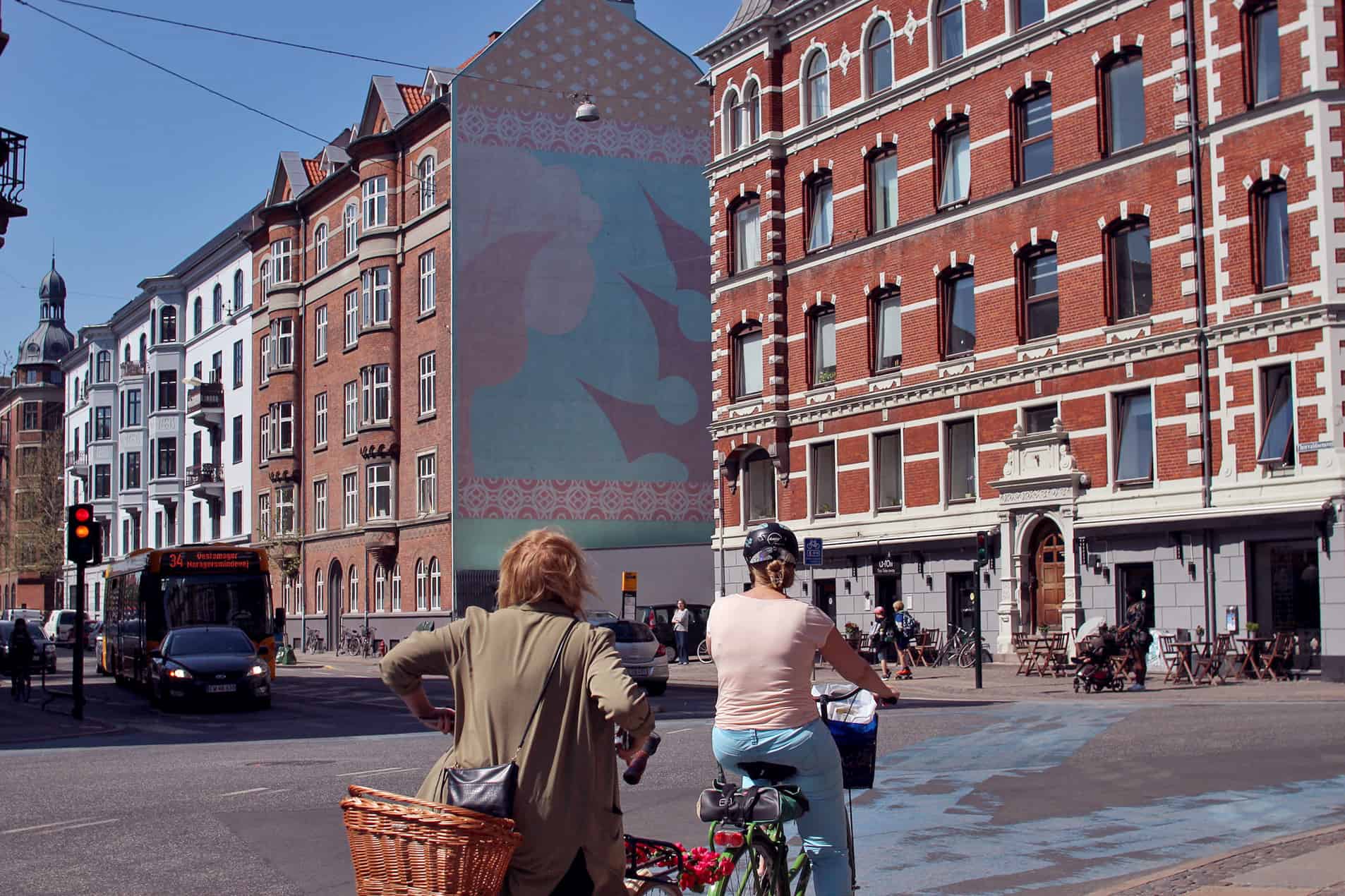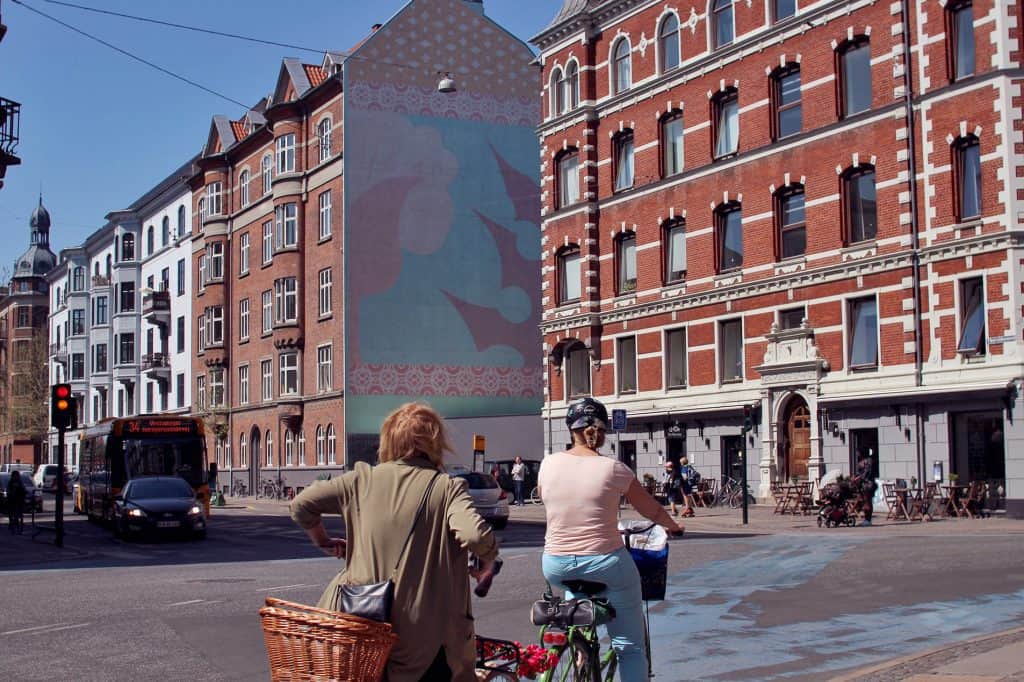 I started in Nørrebro and watched as the gritty, hipster vibe transformed into the fashionable Frederiksberg and then headed south of the river to the red light district of Vesterbro (for observational purposes only, obviously). I then headed East, over the small white bridge into Islands Brygge, where I watched as locals lazed away by the harbour. From here I cycled north towards Christianshavn, home to the infamous Freetown Christiania, where I trundled along the cobbled canal side towards Papirøen to grab some lunch. Finally I set off back over the bridge towards Indre By, where I navigated my way round the almost fully pedestrianised centre. From here I headed West, back towards the lakes and then home to Nørrebro, where I treated myself to a coffee and a pastry for being such a navigational wizardess.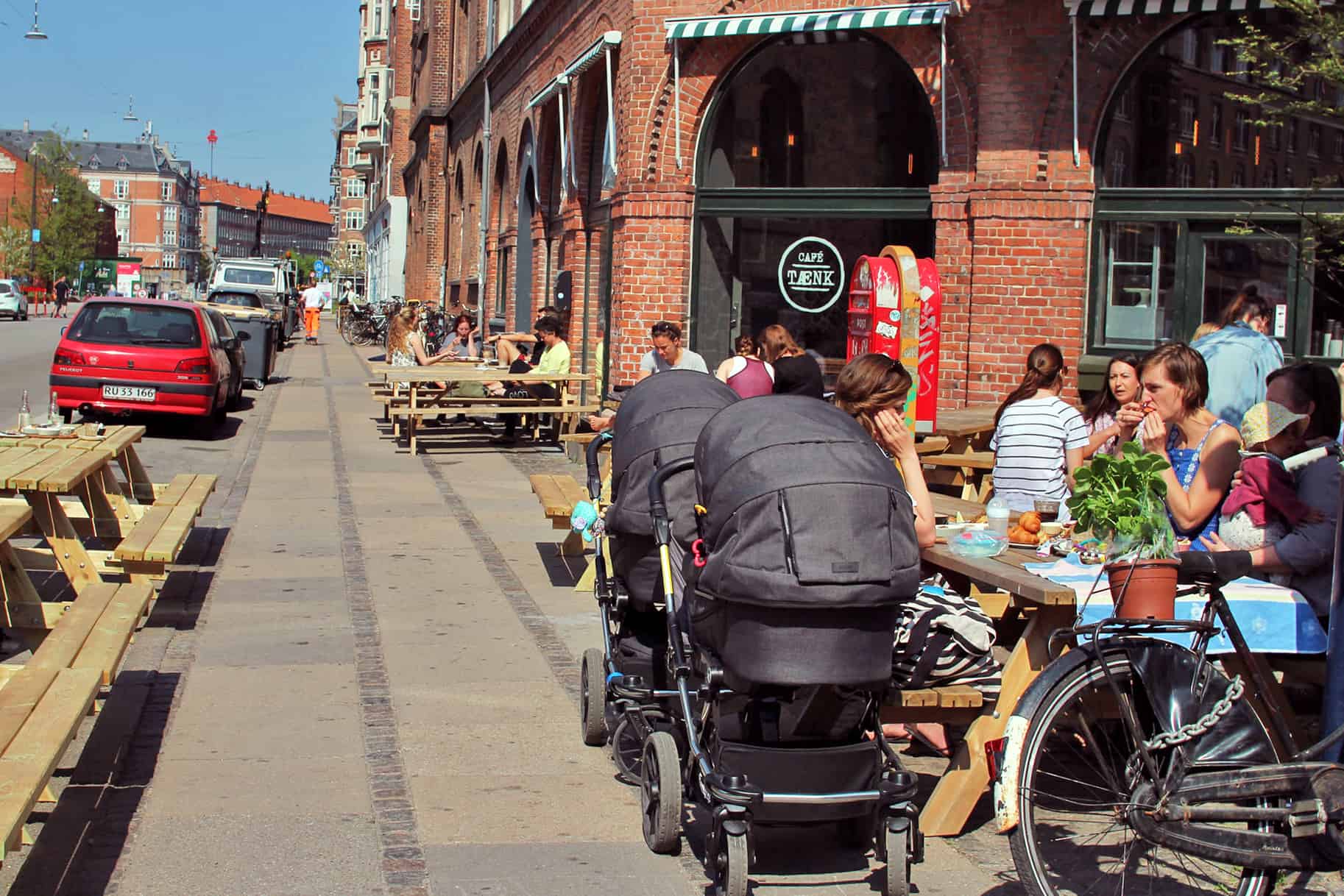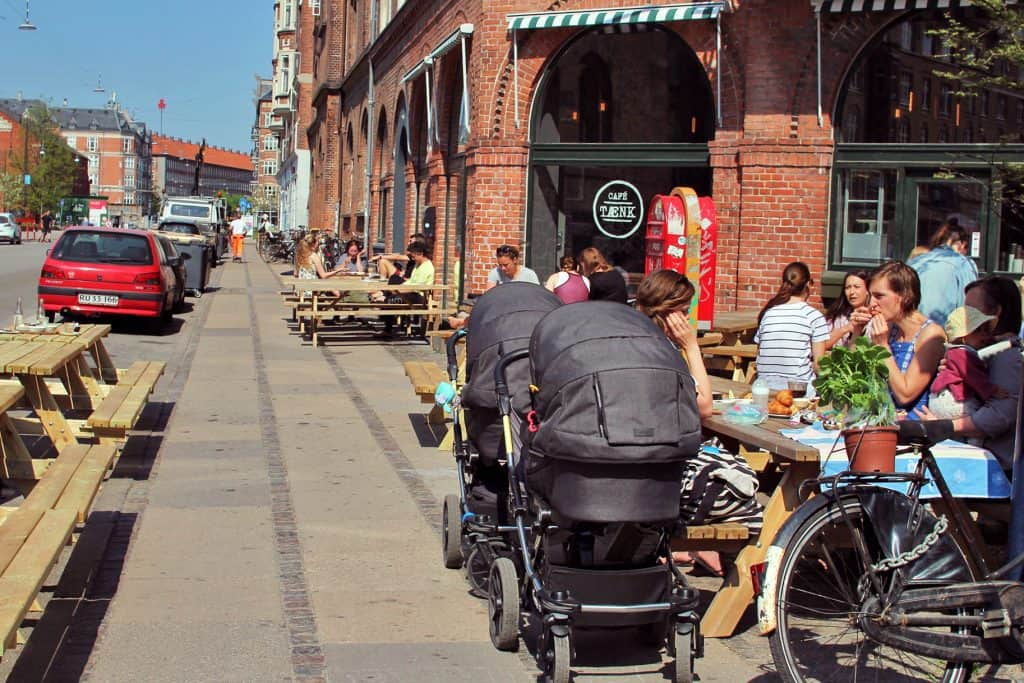 As I reflected on my first experience biking around the city, I realised that the success of my day really had very little to do with me, and everything to do with just how well equipped this city is for cyclists. I had travelled pretty much across the whole inner city area, and the entire way was on fully dedicated cycle lanes, away from cars and traffic. At traffic light intersections, bars and rails have been put up for cyclists so that you literally don't even have to take your feet off the pedals as you wait for the light to change. As I cycled around it took no time at all for me to genuinely feel safe on my bike here, even whilst heading along major roads. Roads and bike routes are clearly marked, so if you know what general direction you need to head in not even someone as useless as me can get lost.And do you know the best thing of all? Cycling in Copenhagen is totally inclusive. I honestly think it's one of the things that makes Danish society so equal. Steeped in the well marked cycle lanes and the rusty chains is the deep-rooted belief that Copenhagen belongs to everyone, and so everybody should be able to experience it safely and cheaply. It doesn't matter what kind of bike you have – frankly, I'm surprised that some of the bikes I've seen here still function they're such rust buckets – it doesn't matter what clothes you wear or how fit you are. It doesn't matter how much money you have, or where you live. Whether you're rich, poor, old, young – everyone cycles around on their beaten up bikes just the same.
The reality is, since getting on my bike that first day I literally haven't been in motorised transport since. On average, I've probably cycled a good 10KM a day, and I've saved a ton of money by using my free wheels instead of public transport/cars to get around. And yes, I'm just over 7 days into my Danish adventure and I've already fulfilled my dream of cycling to the bakery to get my morning pastry (and I transported said pastry home in a wicker basket on my bike, like some sort of Parisian parody).
So here I am, two weeks into my new life in Denmark and I think my transition into life on two wheels is complete. If you're thinking of coming to Copenhagen any time soon, I honestly couldn't recommend more strongly that you grab a map, head to the nearest bike rental or Donkey hub you can find, and just set off to uncover your own version of the city. It's yours to discover, if you just get on your bike and go.