If you've never been on a cycling holiday, the idea of riding long distances every day for a week (or more) can be a bit daunting. Add training six days a week before you go, the money you'd need to spend on a decent touring bike, not to mention the rest of the kit. No one would blame you for thinking 'maybe next year…'
But it doesn't have to be that way. If you're more of a city slicker than a handlebar warrior, there are still ways you can get out there and enjoy all the speed and freedom of a cycling holiday without all the sweat, sacrifice and spandex. With a rental bike, you can enjoy a spontaneous day trip or a fun-filled weekend tour any time you like.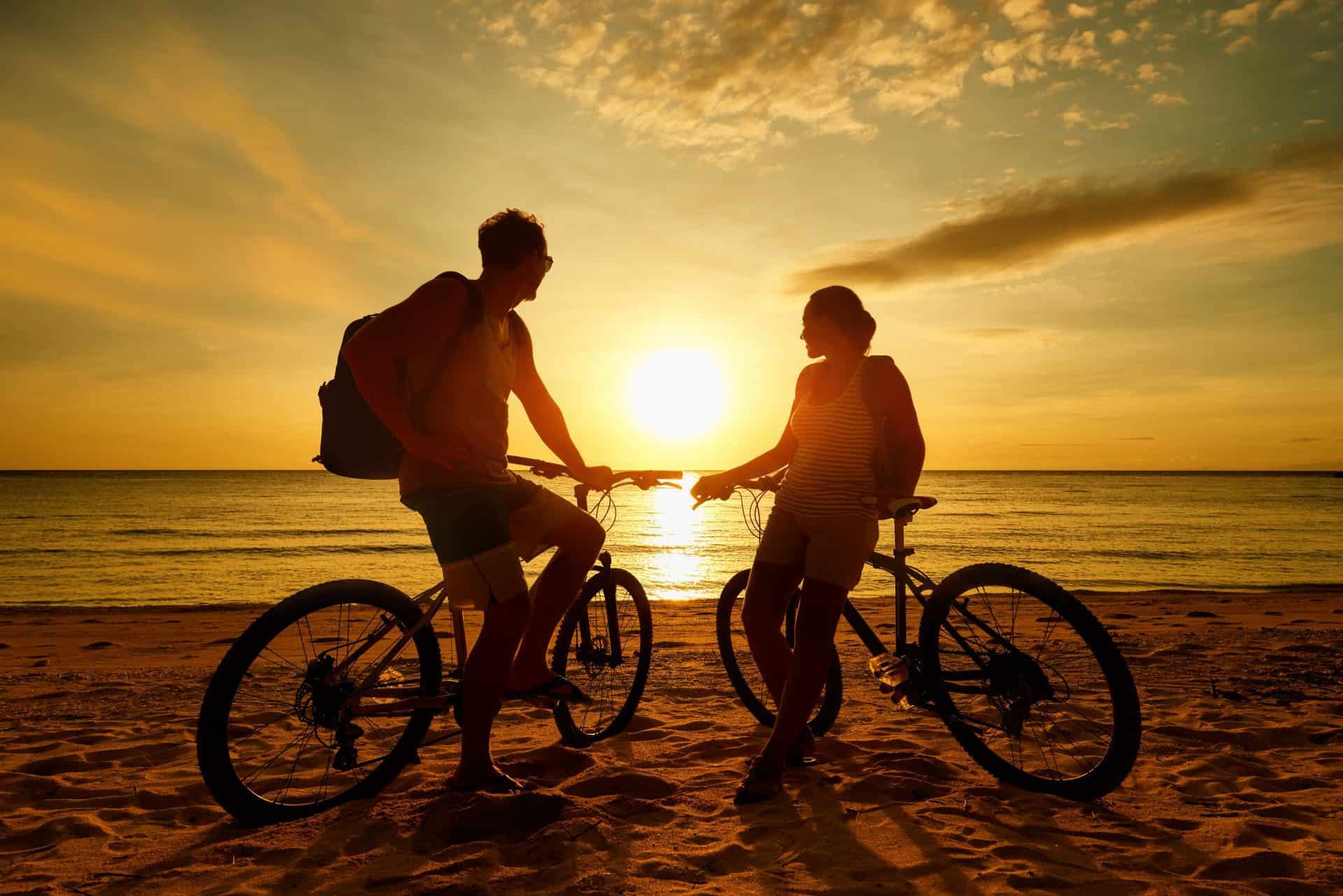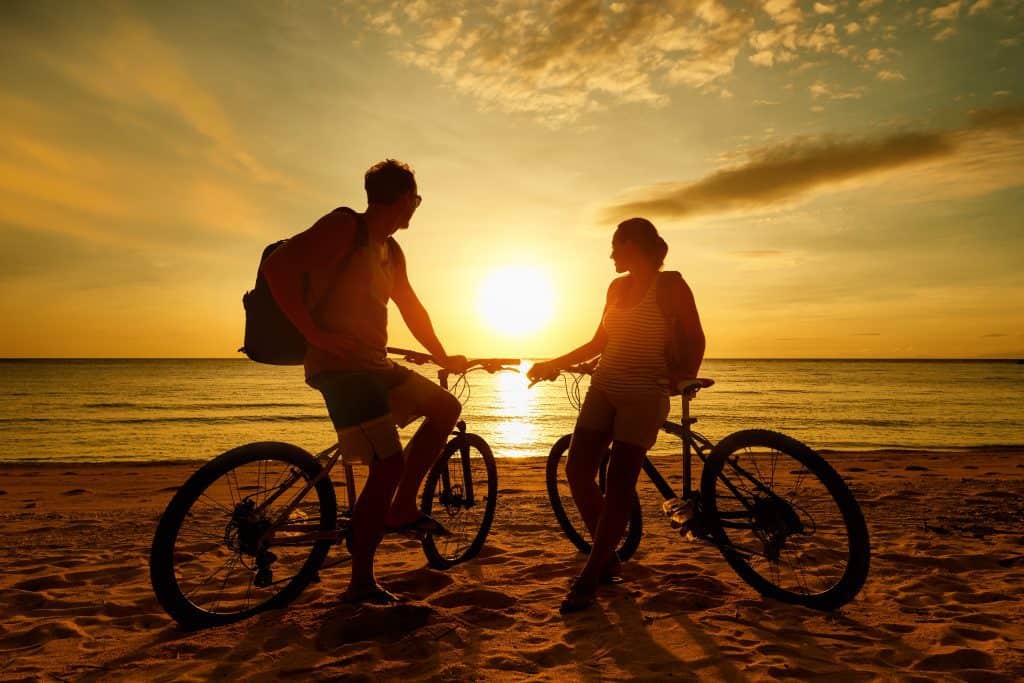 Picking your destination
On typical cycling holidays your route is likely to cover 50-100km a day, and while you'll see some beautiful places, you'll probably need a massage and a lie-down each evening. My take on biking tours is different. I suggest you pick one of the compact, bike-friendly cities of Europe, hire a city bike, and take things at your own pace.
Instead of planning every day around reaching a far-off destination, this kind of tour allows you to focus on what you want to see in your chosen city. Whether you'd prefer to spend your days cycling between sights, or escape from the crowds to a tranquil beach on the edge of town, your bike gives you the freedom to do what you feel.
Most of the top biking cities in Europe have well-developed cycle networks so you can pedal around in comfort and safety. You'll need to know the rules of the road wherever you go, but when you're holidaying in the city you can stop for a rest whenever you like. There's always a café where you can shelter from a passing shower, or a quirky shop just begging to be explored.
My top recommendations for a city cycling tour are: Copenhagen, London, Amsterdam, Madrid, Oxford, Berlin, Barcelona or Gothenburg, but you can pick anywhere you think you'd enjoy exploring on two wheels. (I'll give you some route suggestions, so look out for them later!)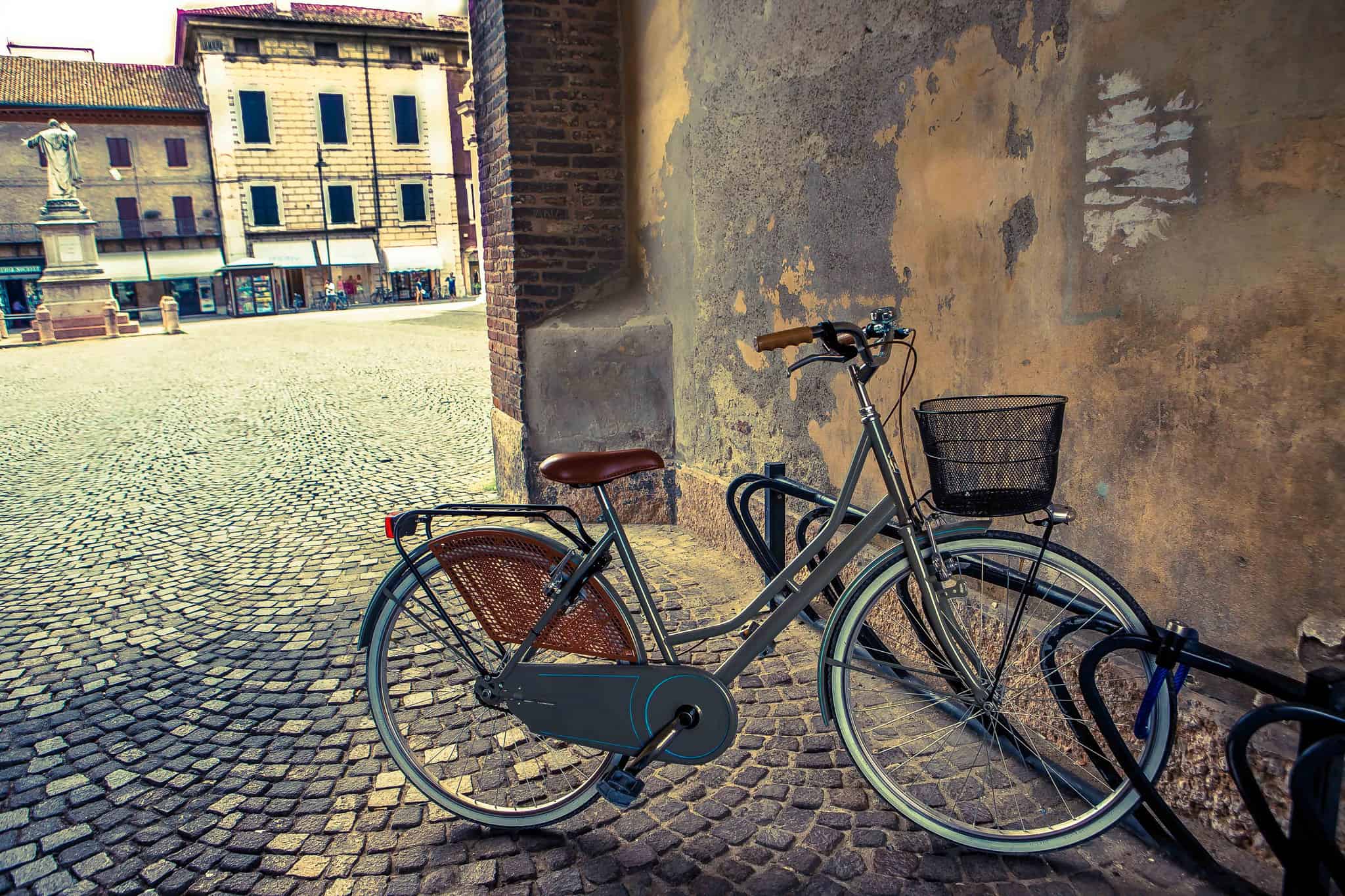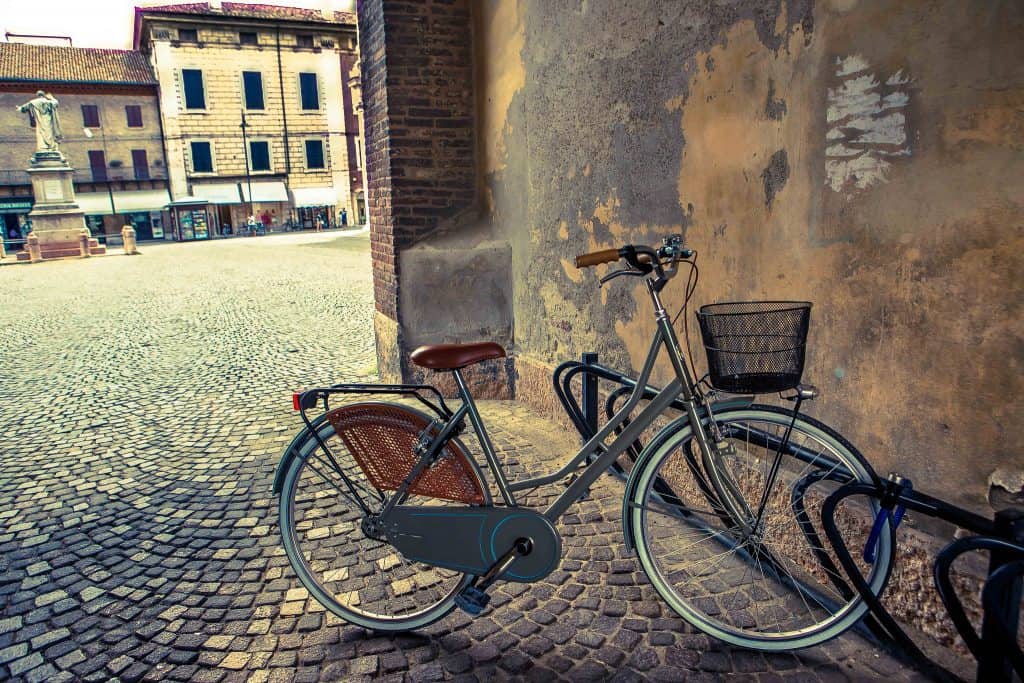 Preparing for your first cycling holiday
Once you've picked a destination, you can prepare as you would for any city break. As you're mostly travelling short distances you can wear what you usually wear in the city, so no need for special clothes or expensive activewear. If you've never taken to two wheels before, these tips should make sure you're prepared:
Find out the rules of the road before you go, so you know how to cycle safely in your chosen city.
Get some cycle maps and research a few routes in advance, so you have an idea how far you'll have to cycle to see what you want.
Pace yourself, don't plan to jam too much cycling in one day.
Borrow a bike from a friend and make sure you're comfortable with the basics – balancing, braking, negotiating cycle lanes.
Pack your own cycle helmet if you have one, so you'll know you have one that fits your head (I have a small head and struggle to find helmets that fit). That being said, most countries don't regulate the use of cycling helmets, so it'll probably be up to you if you want to wear one or not.
Bring a small backpack which will fit some drinks and snacks, your camera, and a light waterproof or windproof jacket.
If you want to try a longer cycling day, think about bringing a cycling top and padded shorts for comfort on longer rides. (Spandex is strictly optional!)
Bring a small first aid kit, you never know when it'll be useful.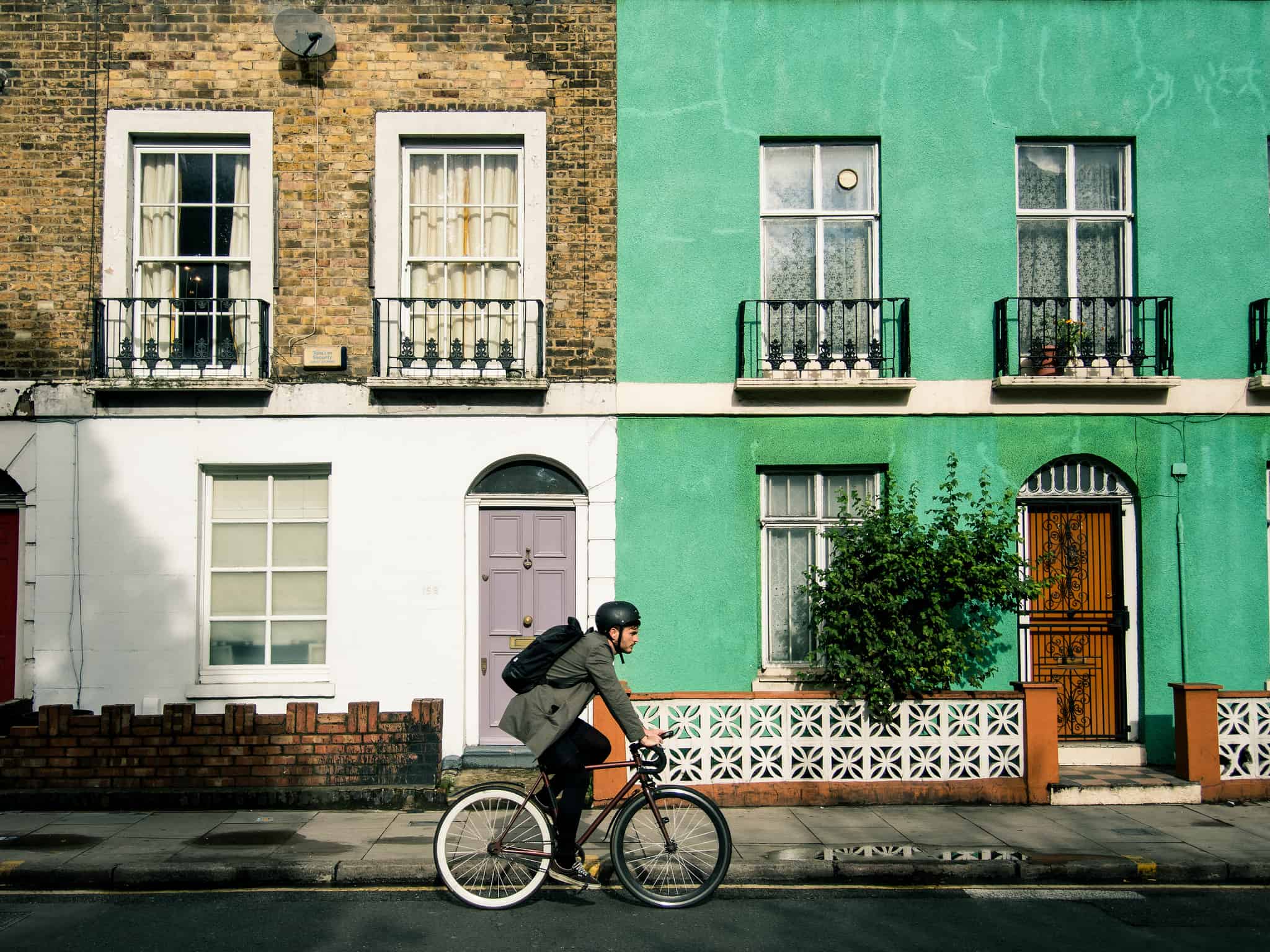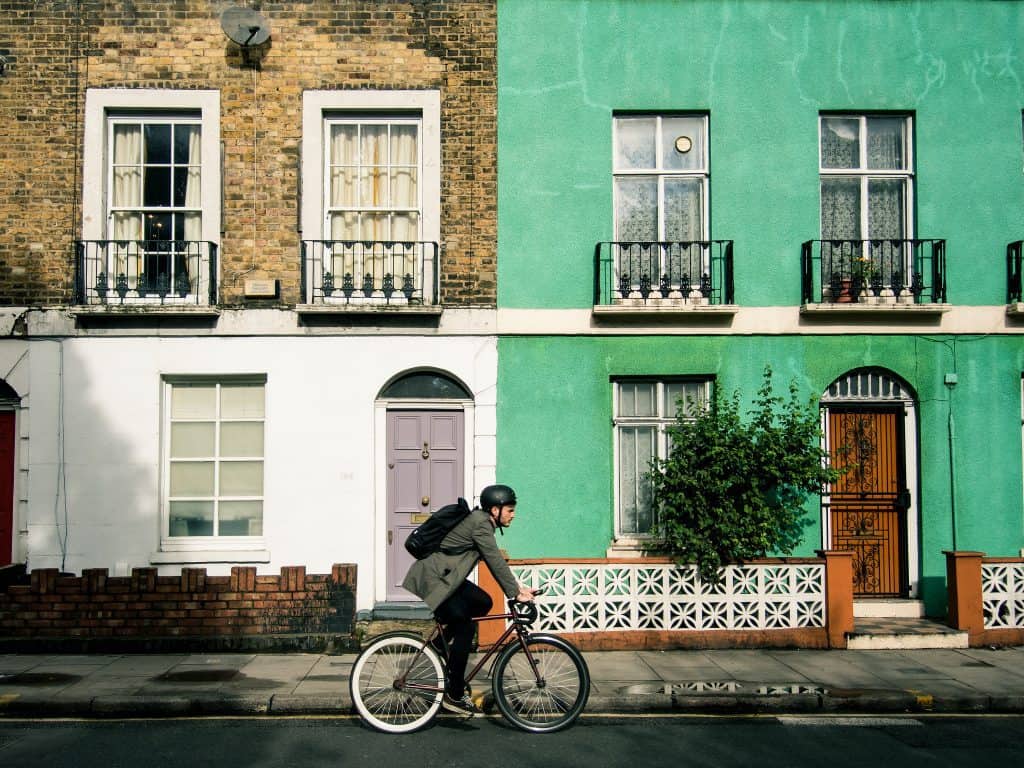 Picking up your rental bike
One of the big advantages of hiring a bike for your cycling holiday is that you don't have to go to the expense of buying a touring bike, or spend time arranging for it to be serviced for your trip. Your rental bike will be ready to go whenever you need it. If you're visiting a city where Donkey Republic rents bikes, the app will help you find one near your accommodation or another preferred pickup location.
When you pick up your bike, make sure it has working lights and that the saddle and handlebars are at the right height for you. Also check there aren't any loose nuts and bolts.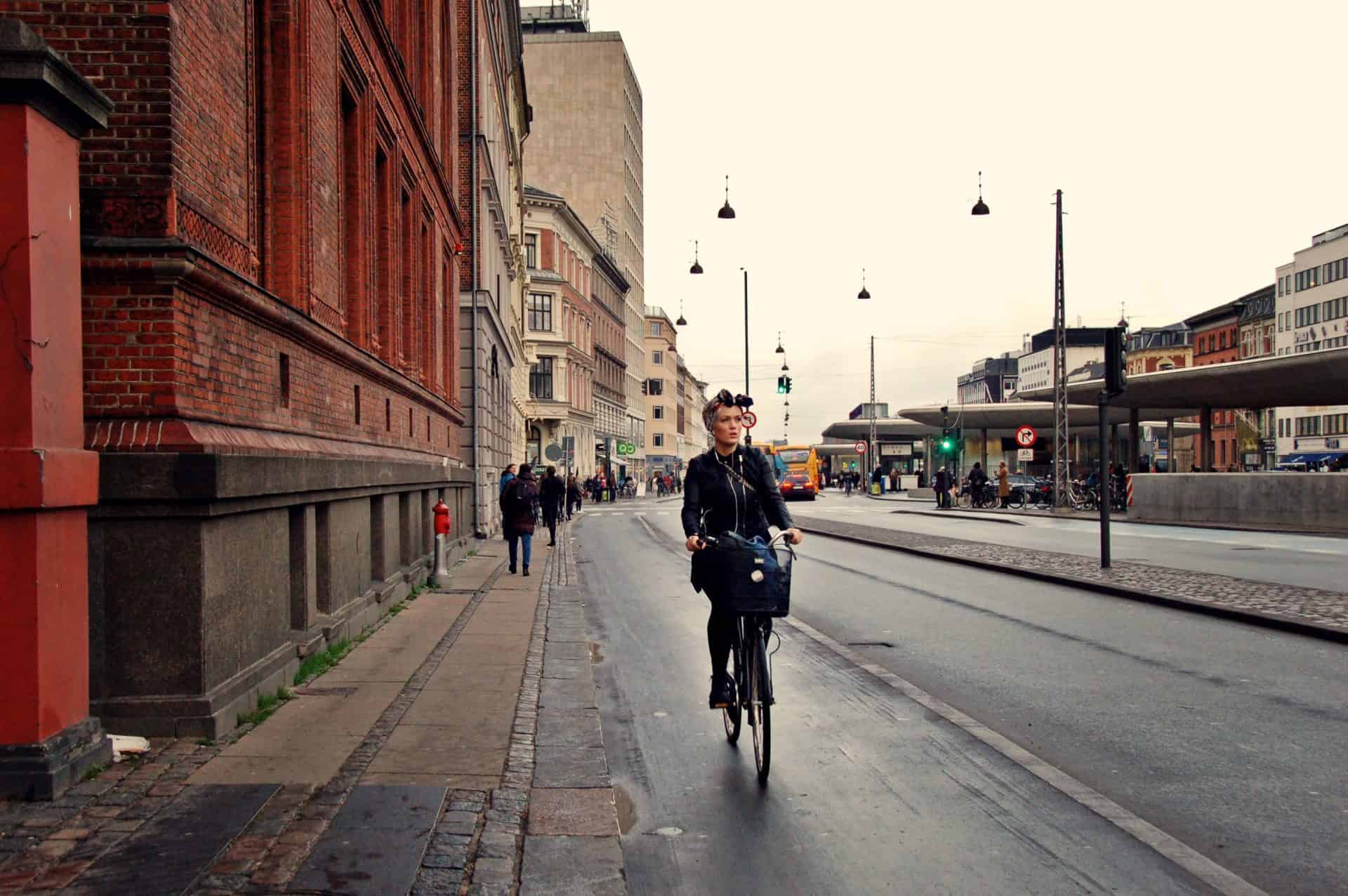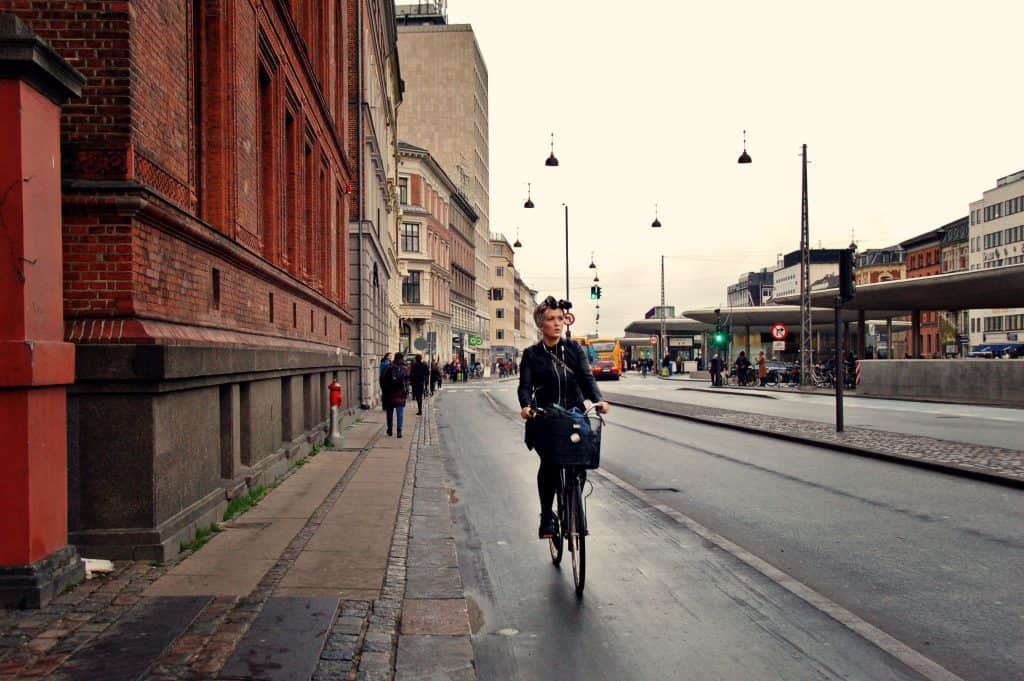 Exploring the city on two wheels
Now you can go wherever your imagination takes you (as long as you stick to the rules of the road!).
Check the weather before you set off. If it looks like rain, bring a waterproof jacket, and if it looks very hot and sunny think about packing some sunglasses, sunscreen and extra water – it can get thirsty out there on the trail!
Put a few snacks in your backpack too, so you don't have to go on the hunt for a shop or café when you get hungry.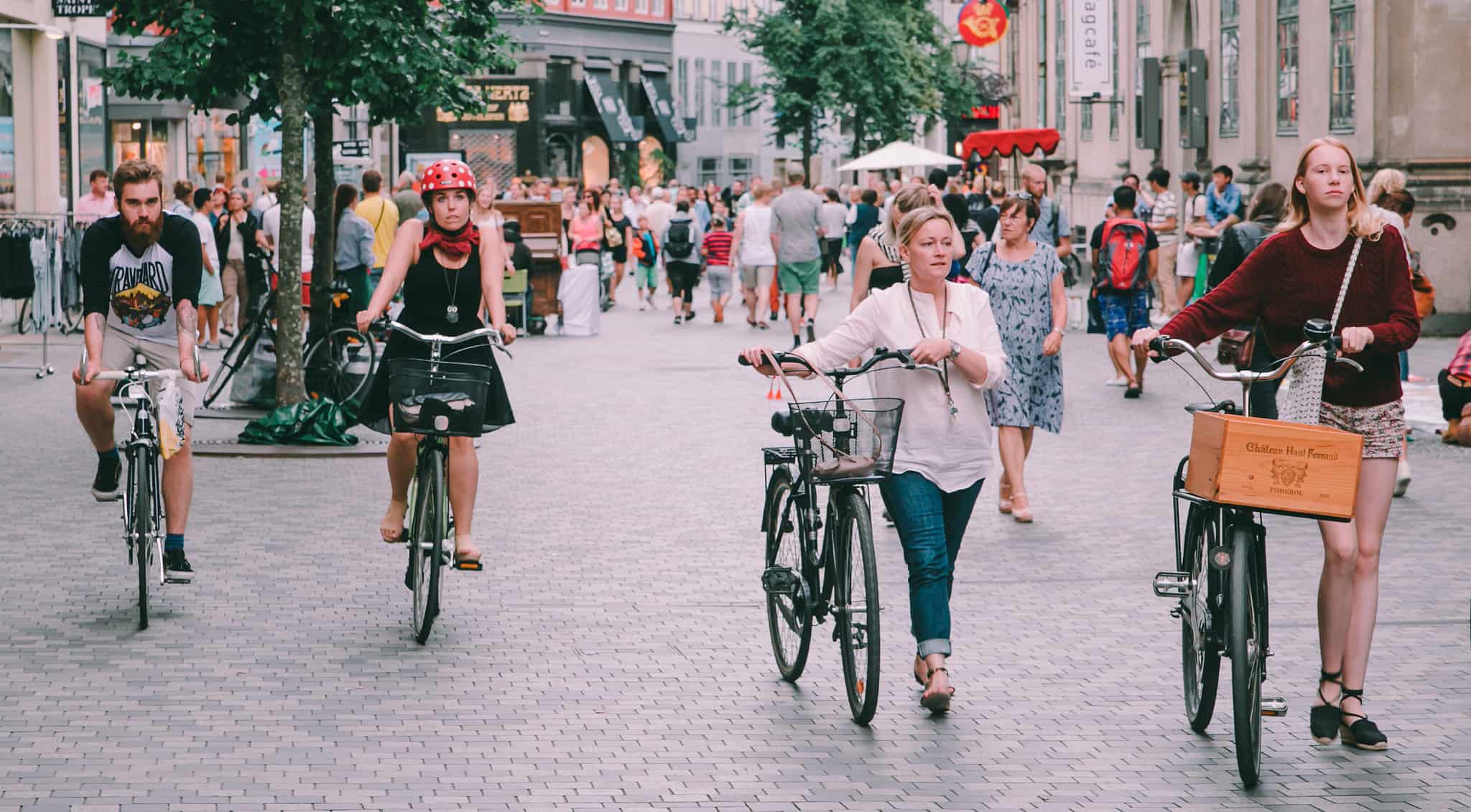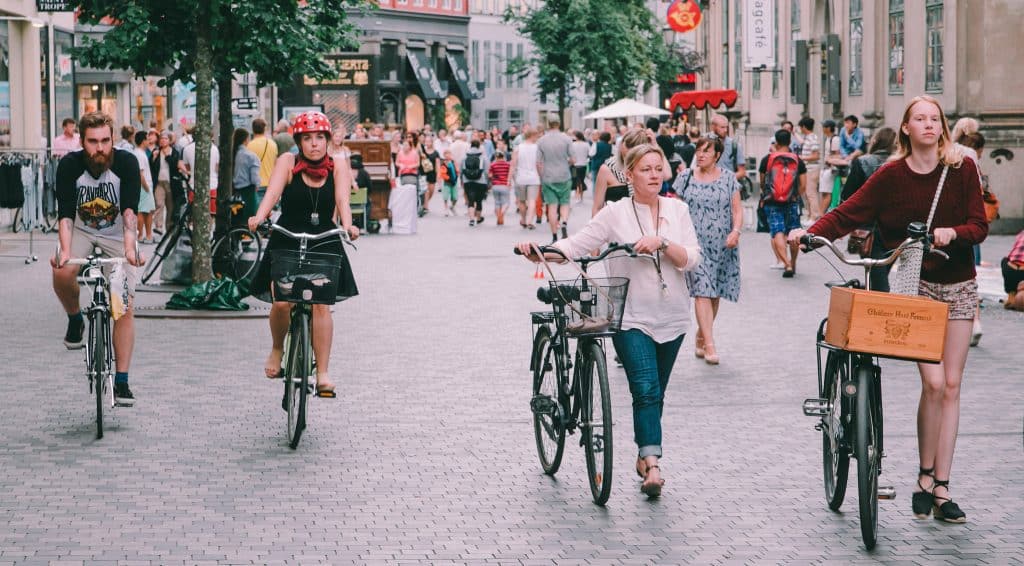 Top tips for a city cycling holiday
If you're inspired to take a day trip or organise a weekend city break on two wheels, here are some great routes I think you'll enjoy. They'll take you through some fascinating and beautiful landscapes, and show you another side to the cities you're exploring.
Copenhagen
Escape the city and explore the real-life setting for Shakespeare's play Hamlet in this beautiful day tour along the coast between Copenhagen and Helsingør. (46km).
Take a stunning bike tour of historic Copenhagen, see the imposing Kastellet and visit Hans Christian Andersen's grave. (12km).
Refresh yourself with a tour of Copenhagen's beautiful parks and nature spots. (48km)
London
Discover London's chilled out, artsy vibe with a bike trip along the south bank of the Thames, finishing with a great view of the Houses of Parliament. (38km).
Enjoy the changing faces of London as you cycle along the Thames to Hampton Court Palace. (38km)
Madrid
Bring some cycle panniers and make a weekend of it, cycling from the heart of Madrid to one of Spain's most beautiful cities, Toledo. (78km)
Indulge yourself with the best of Madrid's food and drink and burn off all the calories as you cycle between the city's best markets. (10km)
Oxford
Discover the magic of Oxford's historic and literary past with a tour of the city's castles, colleges and museums. A must for Harry Potter fans! (10km)
Enjoy the beautiful landscapes of the Oxfordshire countryside on the way to one of the most famous stately homes in the UK, Blenheim Palace. (18km)
Berlin
Cycle in the footsteps of the mercurial musician David Bowie in the years that he lived and worked in divided Berlin, producing iconic albums such as Heroes with Iggy Pop and Brian Eno. (17km)
From the Berlin Wall to Cold War Spies, cycle past beautiful parks and lakes to discover the dark underbelly of the DDR at Potsdam, and enjoy the town's rich cultural history. (30km)
Do you have any tips for beginners thinking about their first cycling holiday? Or perhaps you've found some great places to go on more relaxed bike tours? Let me know in the comments below.