"Vienna waits for you" sang Billy Joel, over the top of a typically playful piano riff. For maximum impact, we insist you put the track on as you read this post. Alright, so he may or may not have been talking about the actual city, but that's what we're going to do, so this is perfectly fine as an introduction. Vienna is the city of music after all, and there's no better way to explore its architectural delights and romantic notions of musical notes floating through the air, than from the back of a bike.
A Donkey Bike to be precise. So pick up one of those two-wheeled orange friends and come with us on a journey through time and space. More specifically, along one of the most beautiful boulevards in the world; the Vienna Ringstrasse. You could simply follow this road and let yourself discover what to do in Vienna while on a bike, but we think a few tips and recommendations will definitely do you good.
Lord of the Ring Roads
One ring road to rule them all, for this is indeed what it has become locally known as, and rightfully so. The Ringstrasse is a 4-kilometre boulevard that encircles Vienna's UNESCO world heritage site city centre. As a result, it showcases the very best the city has to offer, with dramatic, imperial architecture, one of the largest museum quarters in the world, baroque artwork and sculpture at every turn, and plenty of coffee shops to keep you pedalling. They do love their coffee here. But one of the best things about all this is – those lovely people who make big decisions have constructed a purpose-built, sightseeing cycle track that follows the whole route! 
Bless them! It's so safe and simple to see all the major city-centre attractions, we might not have even bothered creating this special bike route! But we did because we're cool like that:
Open map in your Google Maps app
Teach me the ways!
If you're looking for what to do in Vienna, then you've come to the right place. But where to begin? Well, let's start by picking up a Donkey Bike at one of any number of locations, but for the sake of argument, we're going with the beast that resides at Operngasse 1.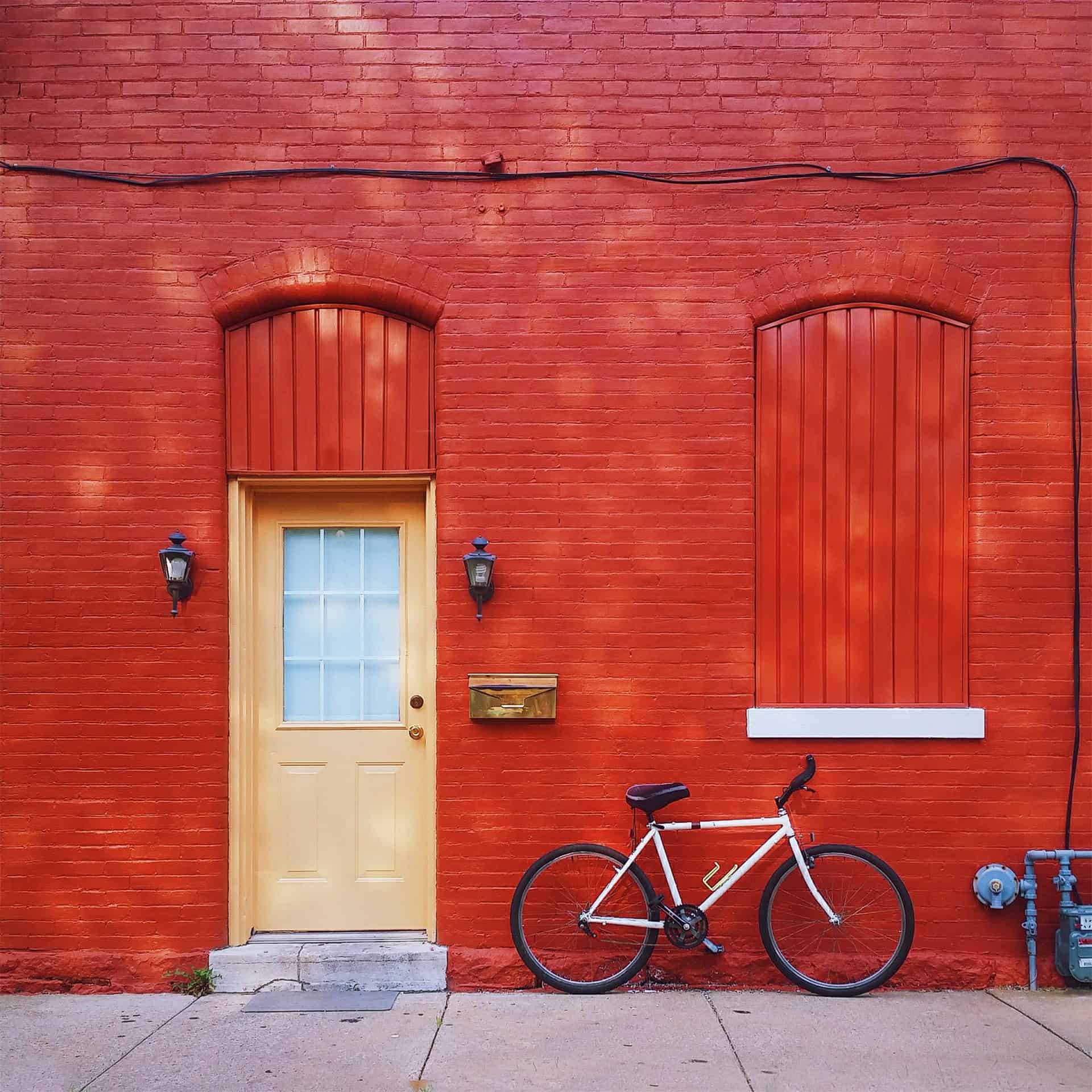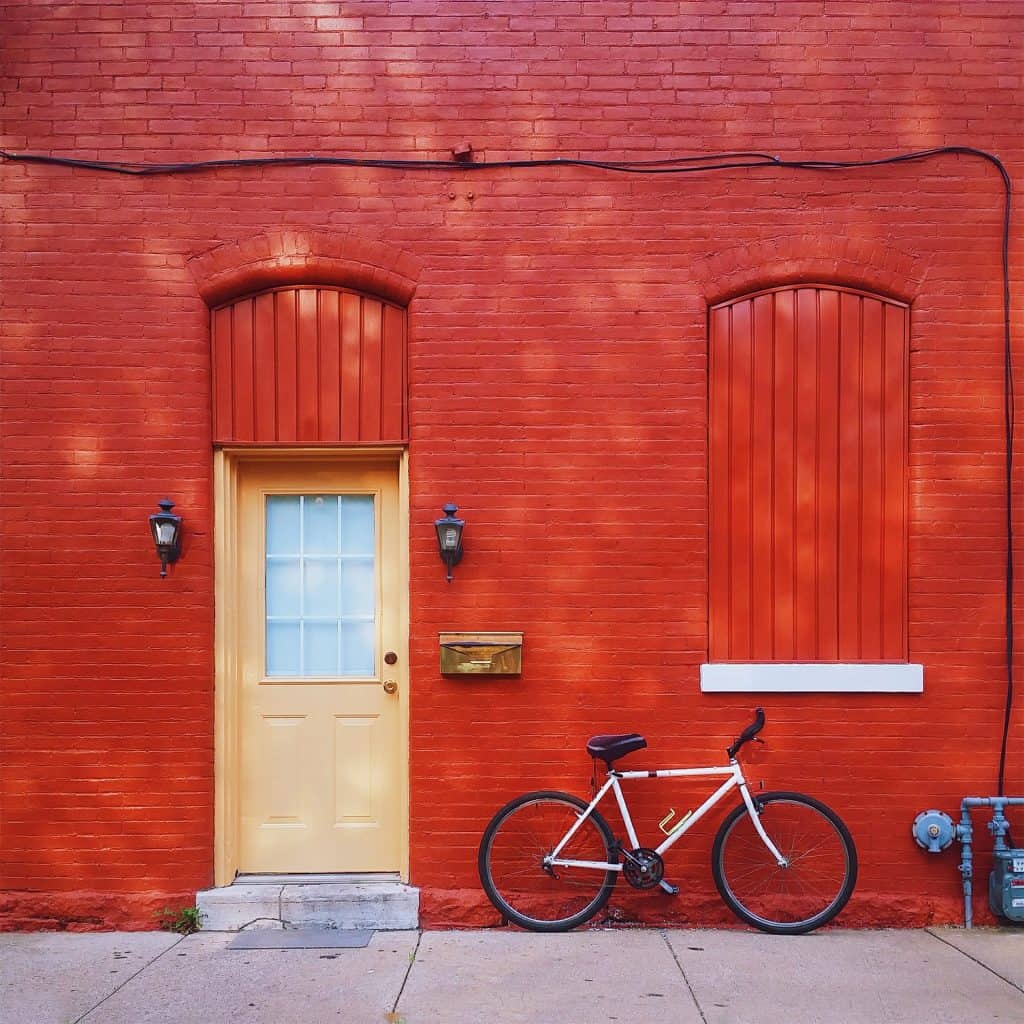 And it just so happens to be right next door to our first attraction (and Vienna essential) The Vienna State Opera house. But even if this location doesn't take your fancy as a start-off point, there's a multitude of Donkey's all kicking about along the route, so you can easily find something that suits your itinerary. But remember – whatever you do, make sure you start early!
The Vienna State Opera
Now do bear in mind that you probably won't be allowed in here if you're covered in muck from your day of cycling, so, therefore, it's a good place to start off. These chaps are quite picky about the dress code. The Vienna State Opera house has been thrilling audiences with sumptuous performances since the mid-19th century, and it's considered one of the most important opera houses in the world. And here's a great tip – before you set off to your next port of call, see if you can get discounted last-minute tickets for an evening's performance at the box office. You never know your luck – but just remember to put your glad rags on before you go.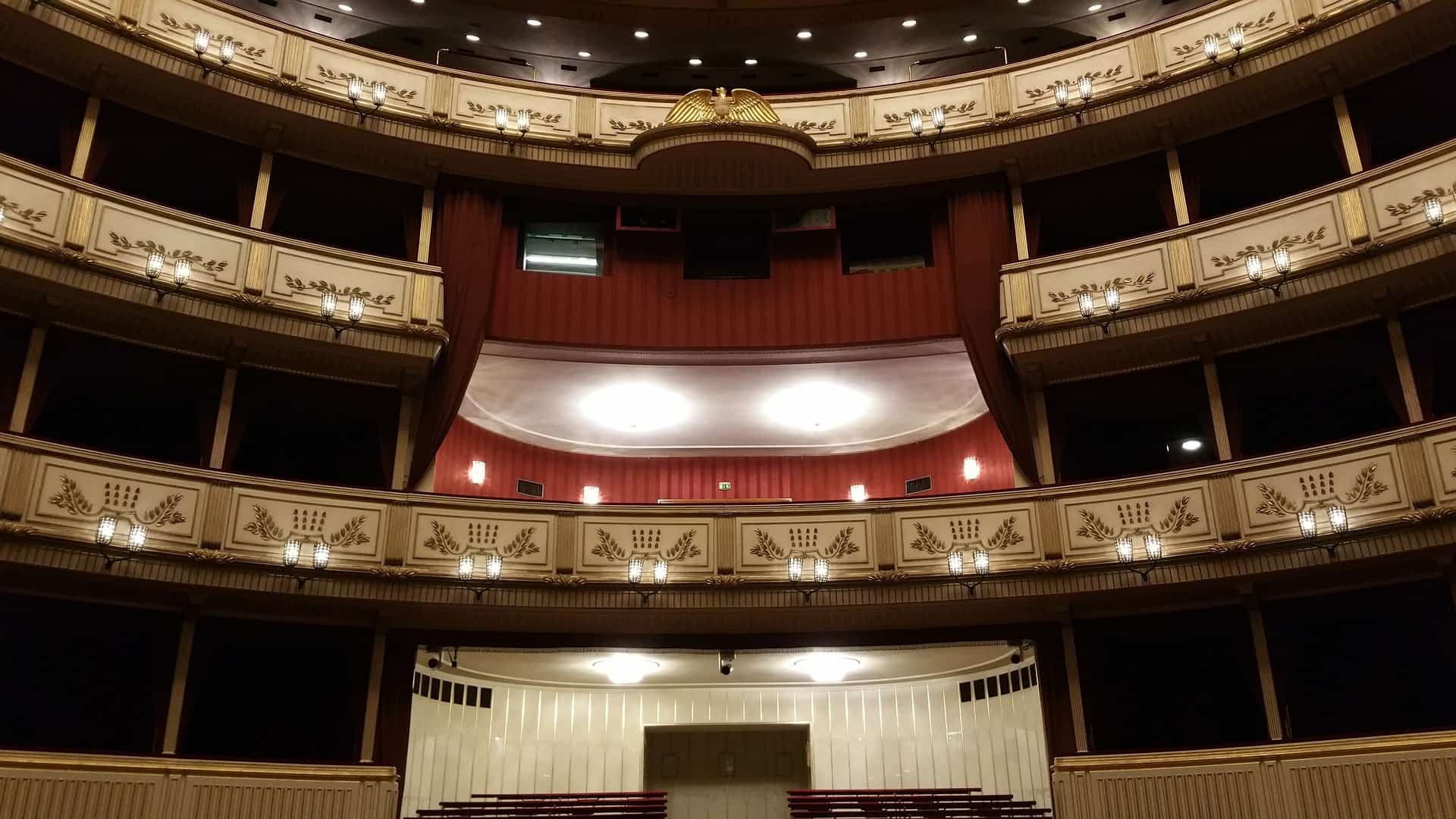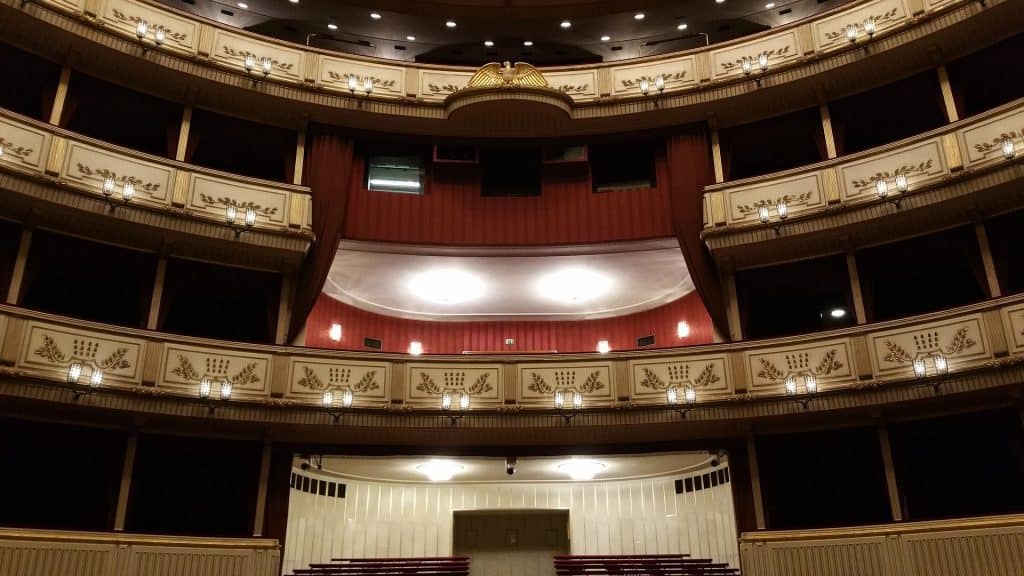 The Hofburg
As you're facing away from the opera's main entrance, turn right onto the Ringstrasse and paddle for your life in a sort of westerly direction. Keep an eye out on your right, and you won't miss the imposing Hofburg Palace. In fact, it's of such imperial grandeur; pomp and circumstance that it'll probably make you fall off your bike. For centuries the corridors of power for the Austrian empire, today it serves as the workplace and residence of the Austrian president. Not a bad place to call home.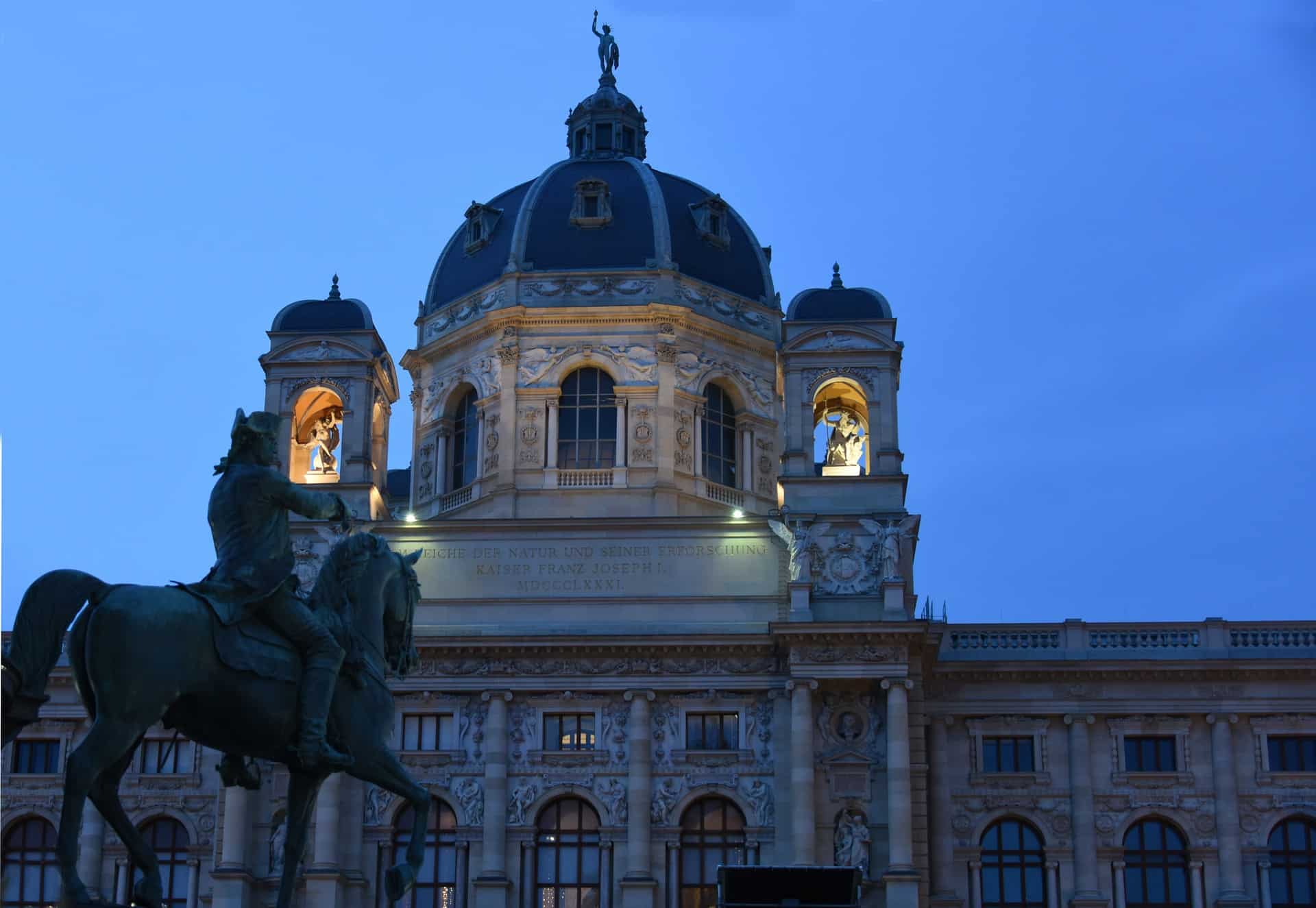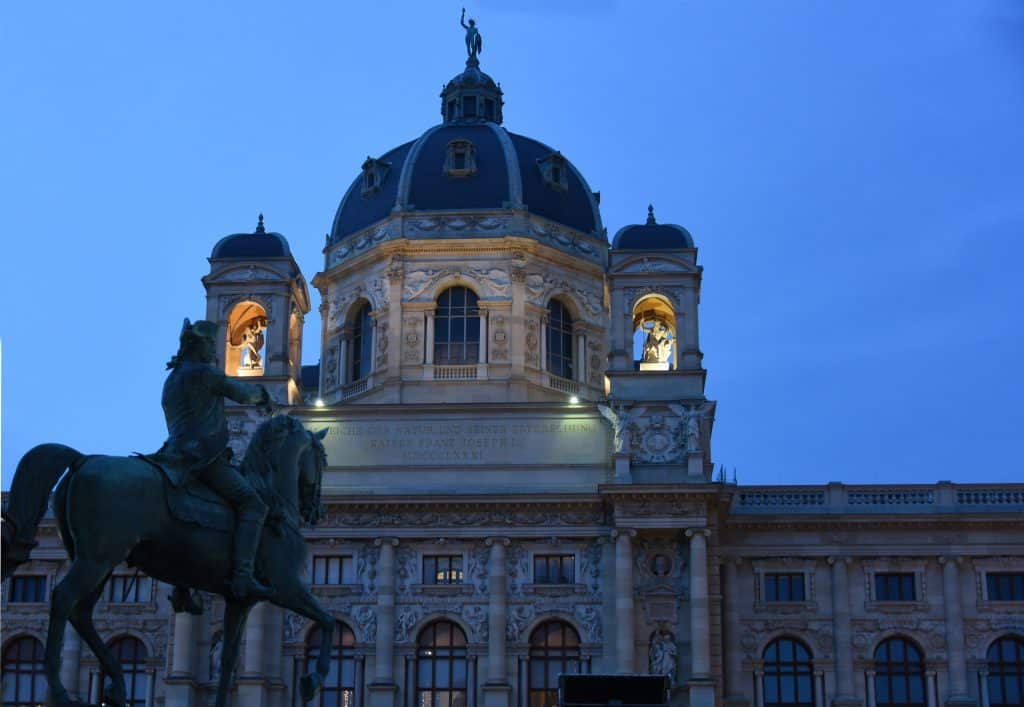 Museum of Fine Arts
Conveniently enough you won't have to go far to see the next attraction – something Vienna seems to do very well. Just over the road, you'll find the Museum of Fine Arts, or the Kunsthistorisches Museum – which is a little bit more of a mouthful. Here you'll discover a wonderful collection of the old masters, all housed in an impressive building crowned with an octagonal dome.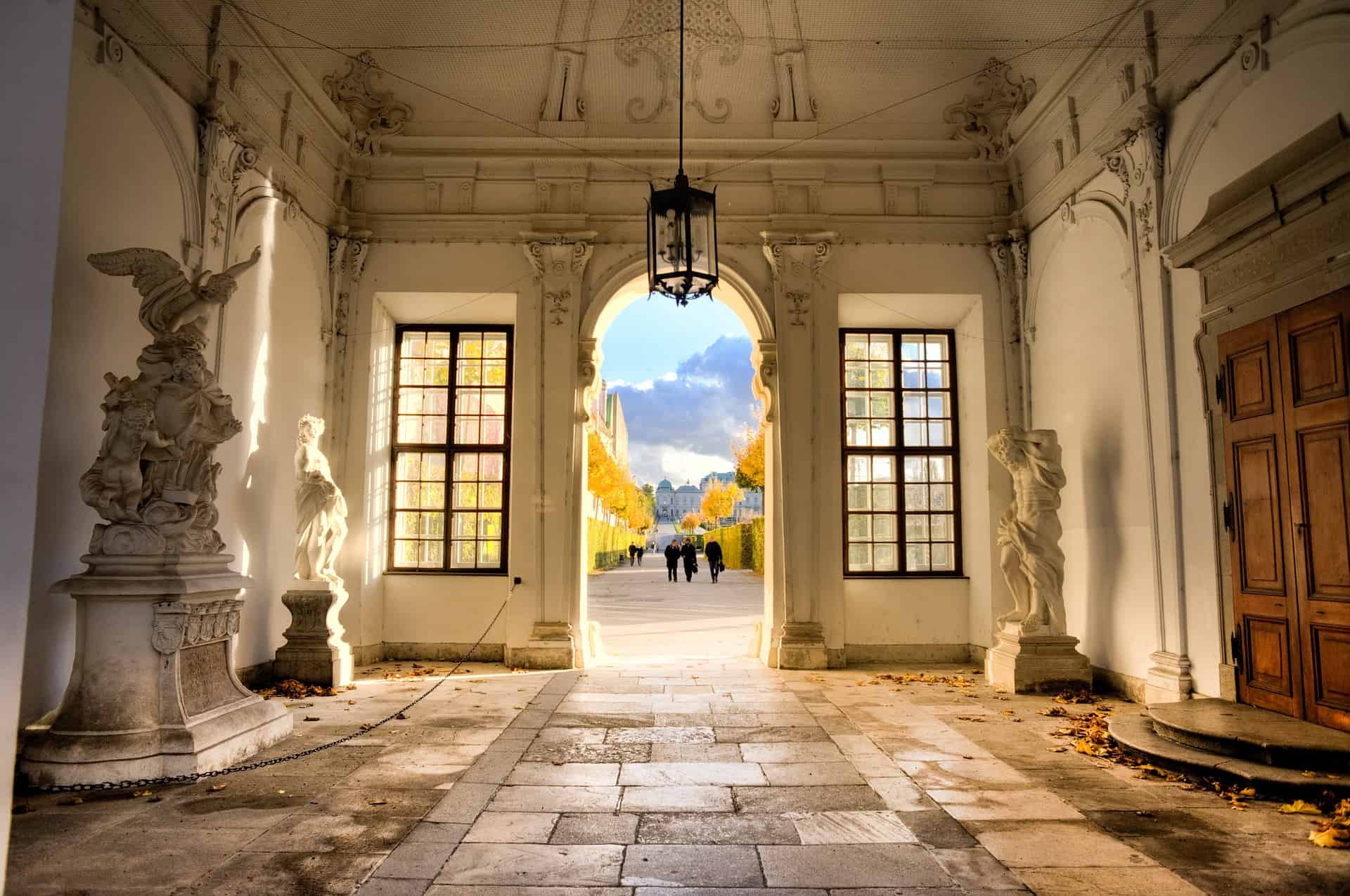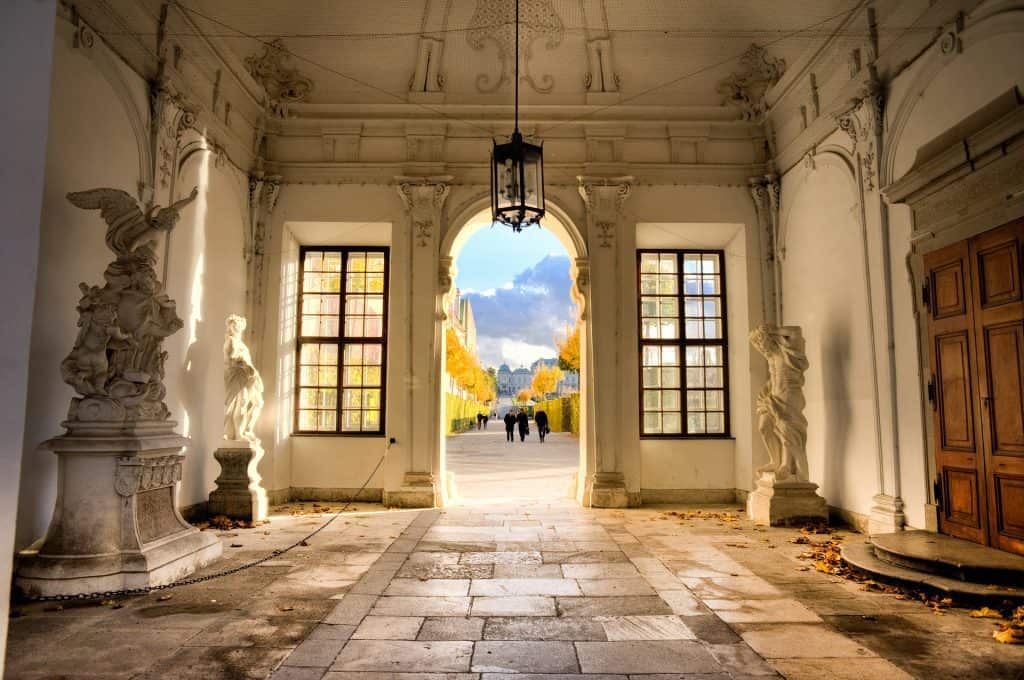 And staying on the subject of museums, just behind the gallery is Vienna's museum quarter, which at an area of 60,000 m² makes it one of the largest of its kind in the world. You might as well just park up here and wander around for a bit.
Austrian Parliament
Continue in the direction you were riding (or don't – it's no skin off our noses) and eventually you'll arrive at the Austrian Parliament. Another strikingly imposing façade awaits you, dating back to 1874. It's an enormous structure, containing over 100 rooms, and if you're that way inclined you can take in a guided tour. You might even rub shoulders with Austria's political elite in one of its many bars, or perhaps literally spot the president on the weight bench in the gymnasium. Either way, it's certainly a must-see on your Vienna bike tour.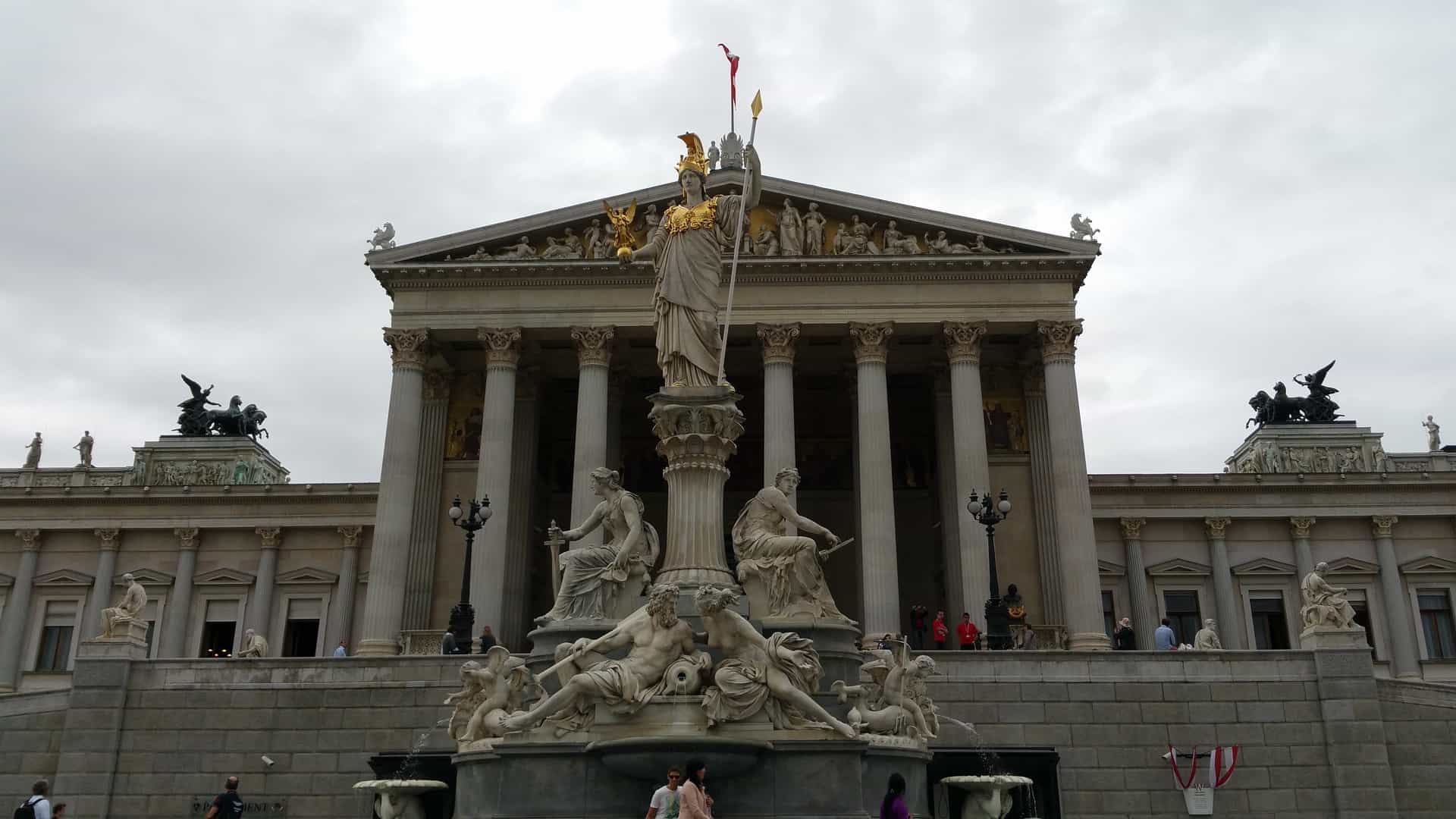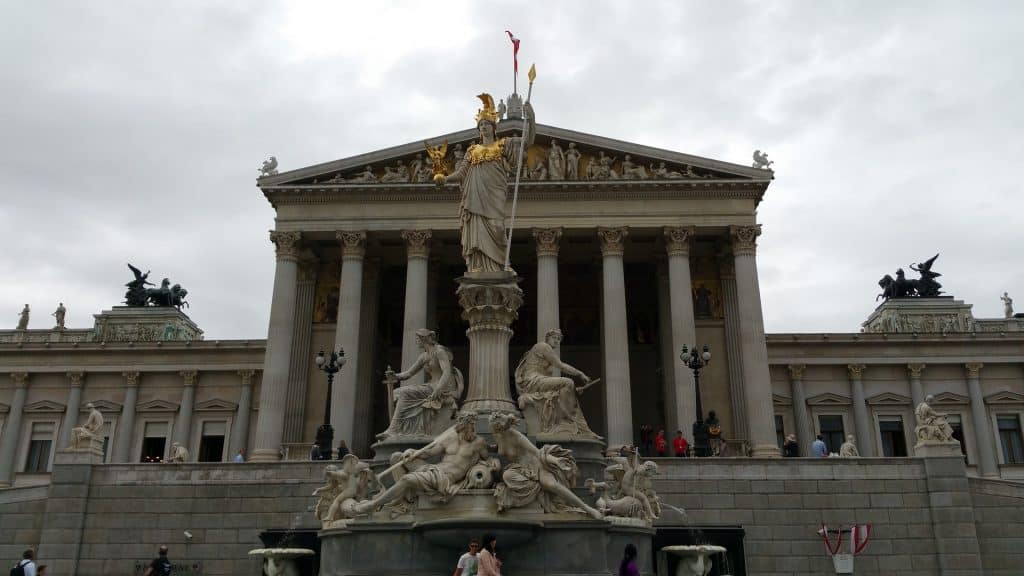 Rathaus
When you're done with your national political aspirations, perhaps you can indulge in local ones, and pay a visit to the outstandingly beautiful town hall. The Rathaus is a stunning example of Neo- gothic architecture and is generally where the mayor of Vienna hangs out. If you think the outside is impressive, take a tour of its grandiose state rooms and staircases, which are used to entertain people far more important than us. Breathtaking stuff indeed.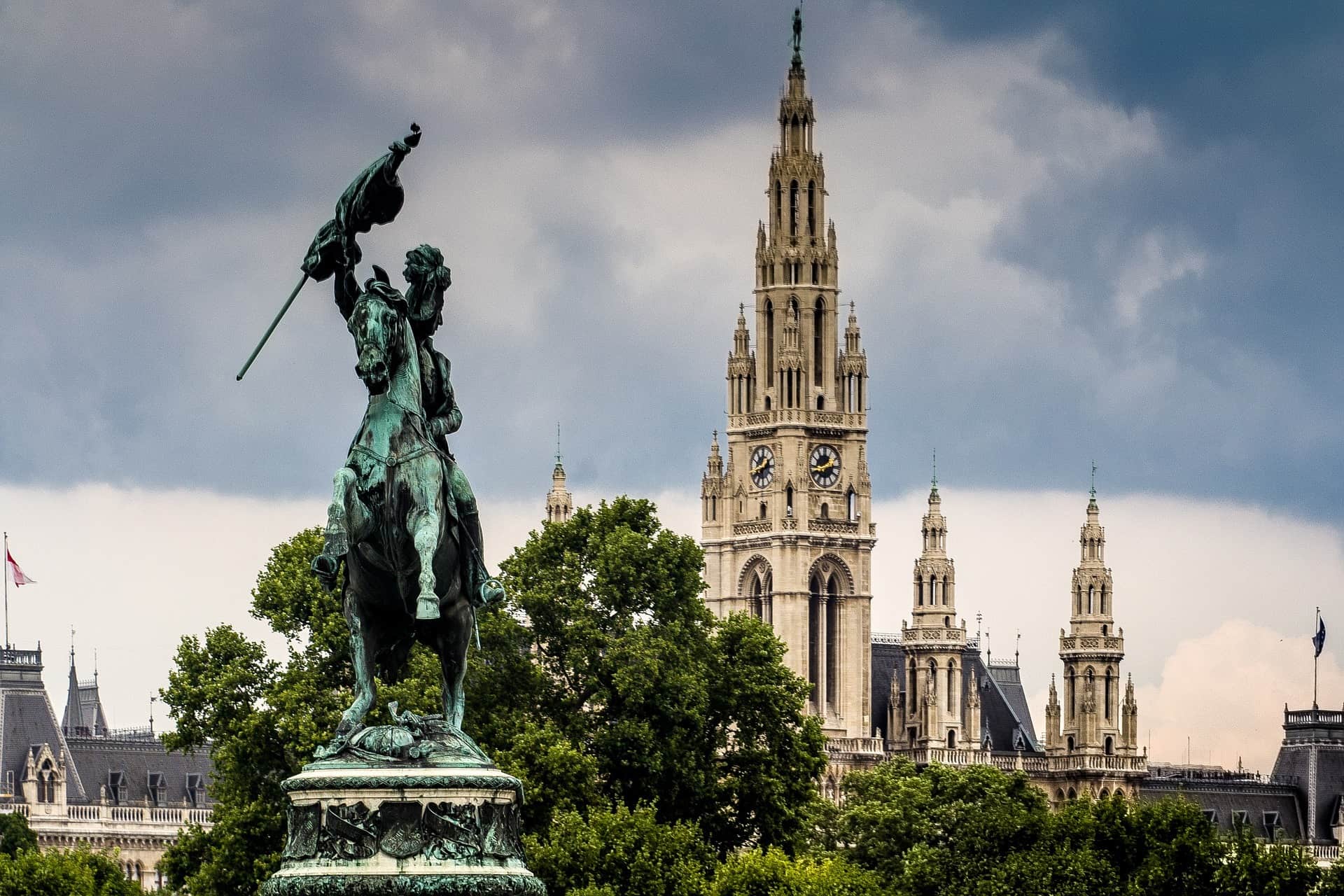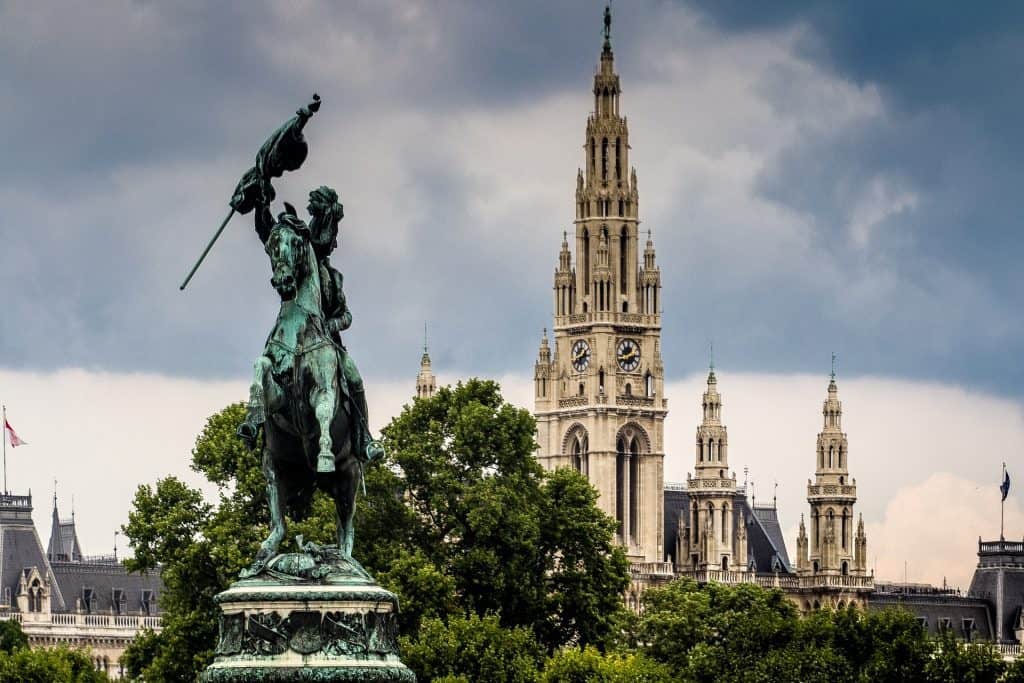 Prater
Now you'll need to get your skates (or wheels) on for this one, as it's a little bit of a peg away and slightly off the Ringstrasse cycle route – but luckily it's all downhill. Continue in the direction you're going, following the ring road, and you'll be whizzing towards the Danube canal. Please don't fly into it. Incidentally, you'll pass by the University of Vienna, which is yet another gorgeous piece of architecture that we're sure you'll be sick of by now – which is why we're going to go to the park.
You'll need to cross over the water, and keep a look out for the giant Ferris wheel. This is the Wiener Riesenrad, the symbol of Vienna, landmark, cultural icon and all round awesome thing. It's situated in the oldest theme park in the world and has made multiple TV and movie appearances.  Prater itself is a great location for cycling in Vienna, and so if you don't fancy doing the city tour and instead want to chill out in some green space – this is the spot for you.
Time for home
No doubt you'll be as shattered as we are by now – we're certainly exhausted just writing this. So it's time to turn back for home and come full circle to drop your Donkey Bike off at the start point. Before you rest your weary bones, you'll pass the charming Stadtpark on your left, which is home to the most photographed statue in Vienna – the gold-plated sculpture of Johann-Strauss. We began with music; it's only fair we end on the same note. Now that you've figured out what to do in Vienna, there's really nothing stopping you from exploring this beautiful city – "Vienna waits for you."